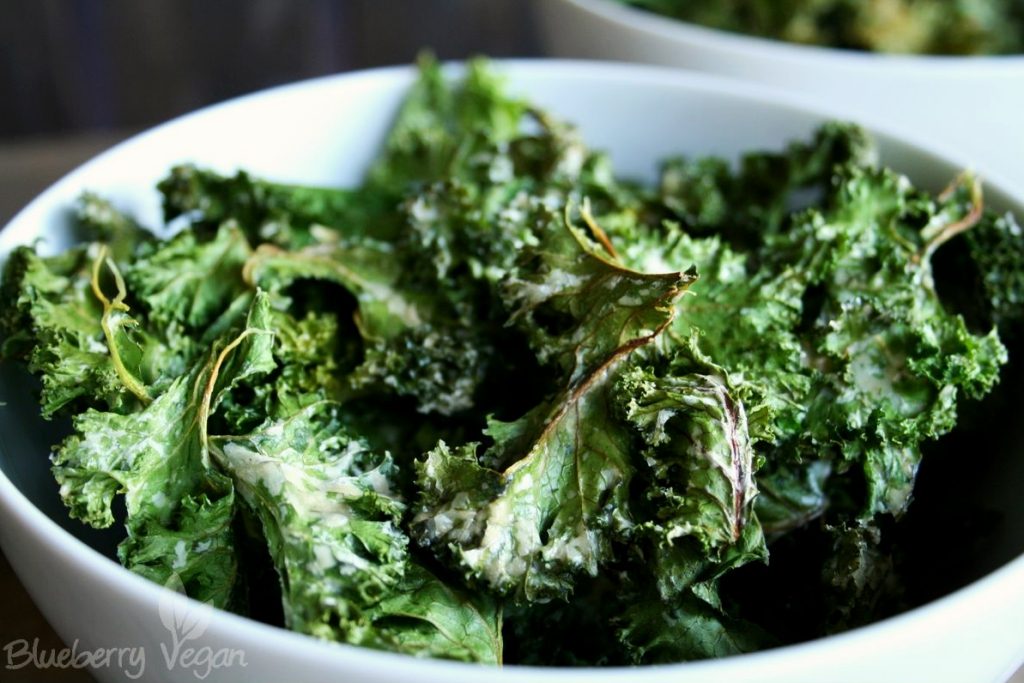 [Advertising: Affiliate Links]
It's winter and that means that it is now time for kale. This vegetable is very healthy and a so-called superfood. It has a lot of vitamins a, c and k, important minerals like potassium, magnesium, calcium and iron. Also it has a lot of fibre and only a few calories.
You can use kale to make a stew or a salad or chips. I love it this way. It is so crispy and tangy. The chips may have fewer calories than potato chips, but the flavor is even better.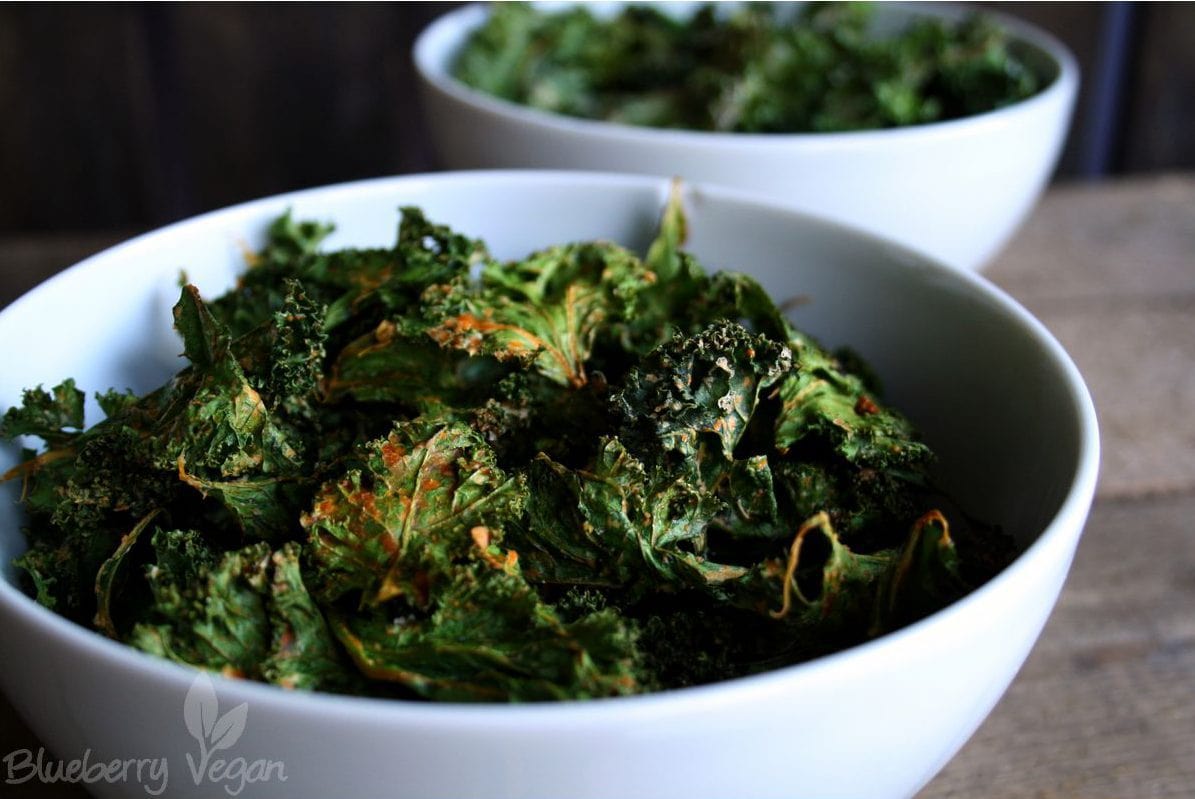 To make the chips, tear the kale into small pieces and remove the stalks. Then wash it thoroughly and spin-dry it. Combine the ingredients for the condiment paste and massage it into the kale until spread evenly.
Don't heat the oven over 120° C (250° F) so that the chips won't burn or brown. That makes them bitter. The kale is supposed to dry, not bake. You can also use a dehydrator to dry the kale.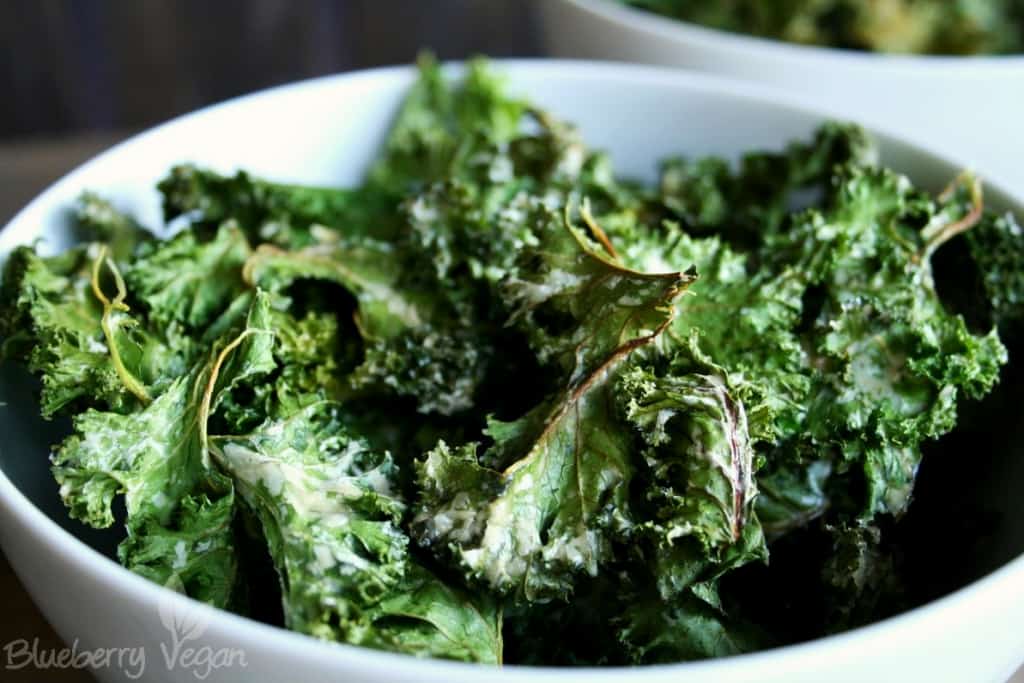 You can adjust the condiment pastes to your taste. My favorites are cheesy and hot paprika. To make it I am using hot, smoked paprika. It adds a great smoked note and spiciness. Also try it in your favorite chili recipe, you are going to love it!
Enjoy your crispy treat.
Love,
Rina
Kale Chips
Zutaten/Ingredients
For the hot, red condiment paste:
1 tbsp peanut butter
2 tbsp water
1/2 tsp sea salt
1/2 tsp cumin
1/2 tsp smoked hot paprika


For the cheesy condiment paste:
1 tbsp cashew butter
2 tbsp water
1 tsp nutritional yeast flakes
1/2 tsp sea salt
1/4 tsp onion powder
1/4 tsp garlic powder


Also:
400 g (14 oz) fresh kale
some sea salt
Zubereitung/Instructions
Preheat the oven to 120° C (250° F) circulation.
Tear apart the kale into bite-sized pieces and remove the stalks, thoroughly wash and spin-dry.


Combine the ingredients for the condiment pastes and mix each with half of the kale. Massage until all leaves are evenly covered with the paste.


Spread on two lined baking trays, sprinkle with sea salt and dry in the oven for about 35 - 45 minutes. Open the door a couple of times to let the steam out.


Carefully stir up after 30 minutes to crisp up the lower leaves. When all leaves are dry, the chips are ready.