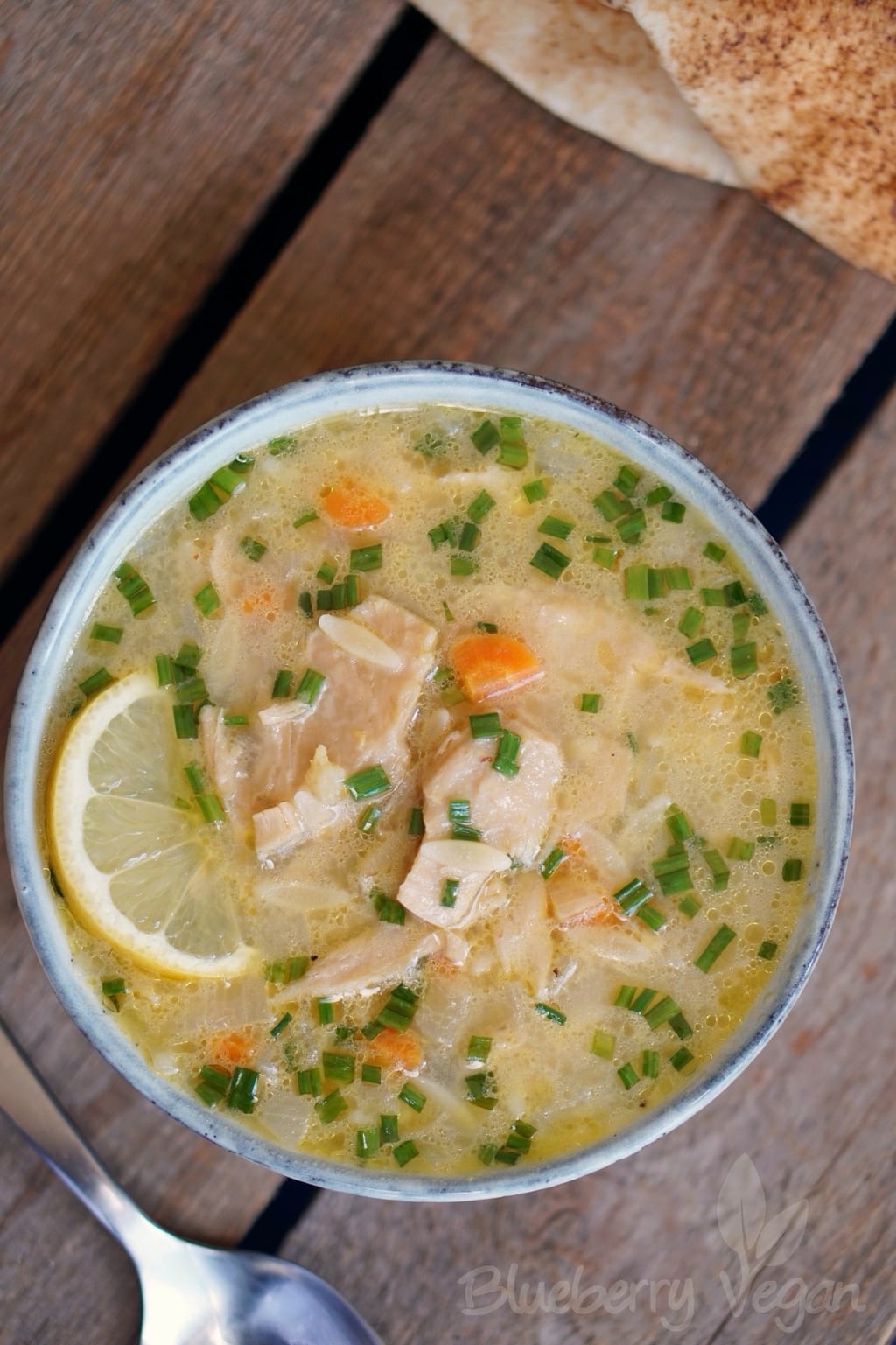 A few days ago, I saw a story on Instagram about how a Greek woman made lemon and chicken soup. The soup wasn't vegan and yet the combination really tickled me.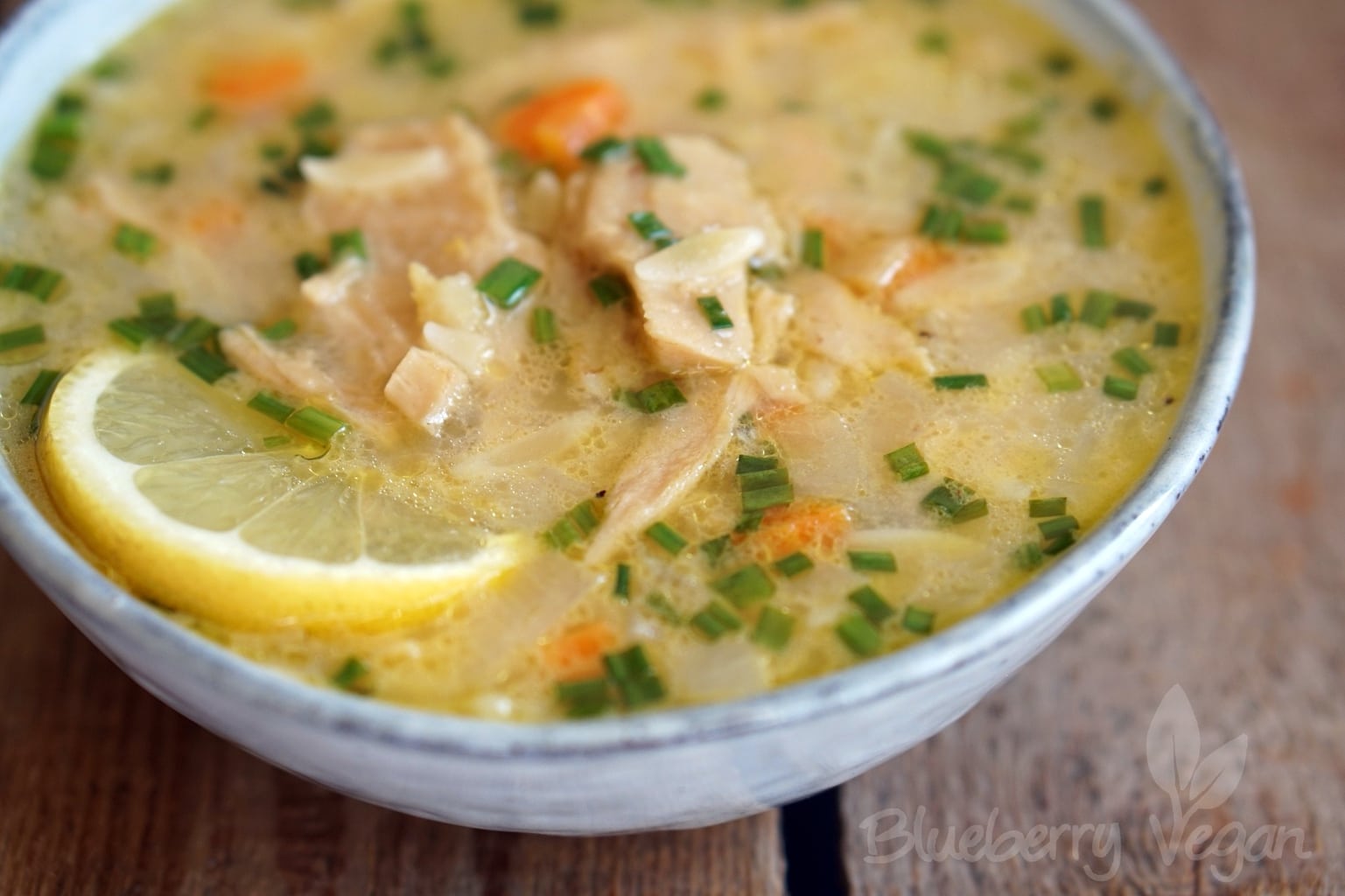 So today I got into my kitchen and created my vegan version of this lemon and chicken soup. I took vegan chicken-style chunks instead of chicken and simply omitted the eggs. It didn't harm the taste. The soup has become incredibly delicious.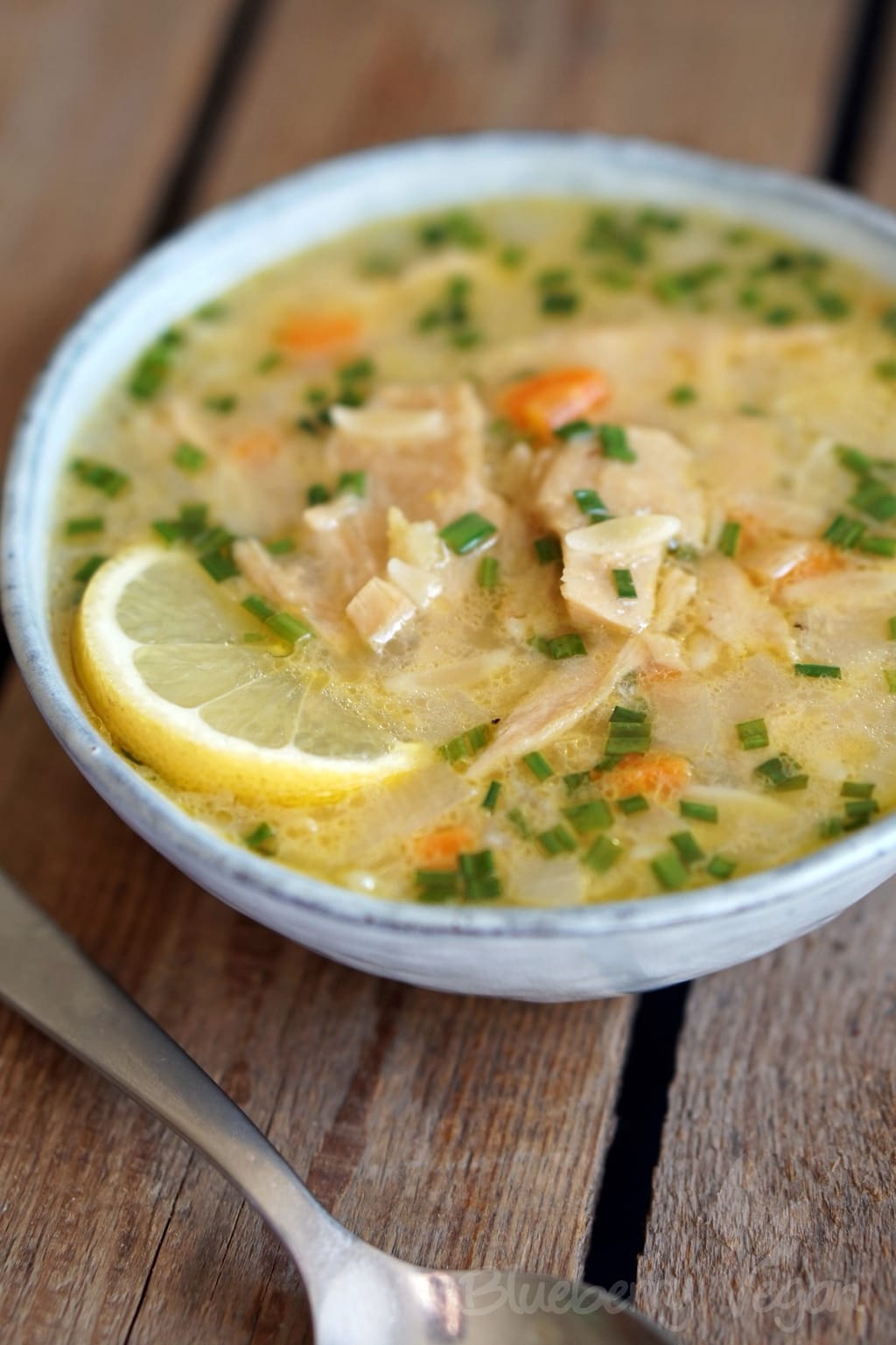 Maybe you also want to try it? Have fun cooking!
Love,
Rina
P.S.: I had another bowl of soup the next day and it was even better!! So make sure, you prepare a lot!

Vegan Greek Lemon Chicken Soup
Zutaten/Ingredients
1 small onion
1 clove garlic
2 tbsp olive oil
1 small carrot
1 large organic lemon
1 pk. chicken-style chunks
600 - 800 ml (2 1/2 - 3 1/3 cups) vegetable broth
80 g (1/2 cup) orzo
salt
pepper
2 tbsp chives
Zubereitung/Instructions
Finely chop the onion, press the garlic and dice the carrot. Grate the zest off the lemon and squeeze out the juice.


Heat the olive oil in a pot and braise the onion until translucent. Add the vegan chicken, garlic, carrots and lemon zest and sauté briefly. Then deglaze with the broth and season with lemon juice, salt and pepper. Stir in the noodles and let the soup simmer for 13 minutes, stirring occasionally.


Stir in the chives, switch off the stove and let it steep for another 5 minutes. If necessary, season again with salt and pepper and serve in two bowls.
Tipps/Notes
The soup gets thicker with time because of the noodles. Add some liquid then.