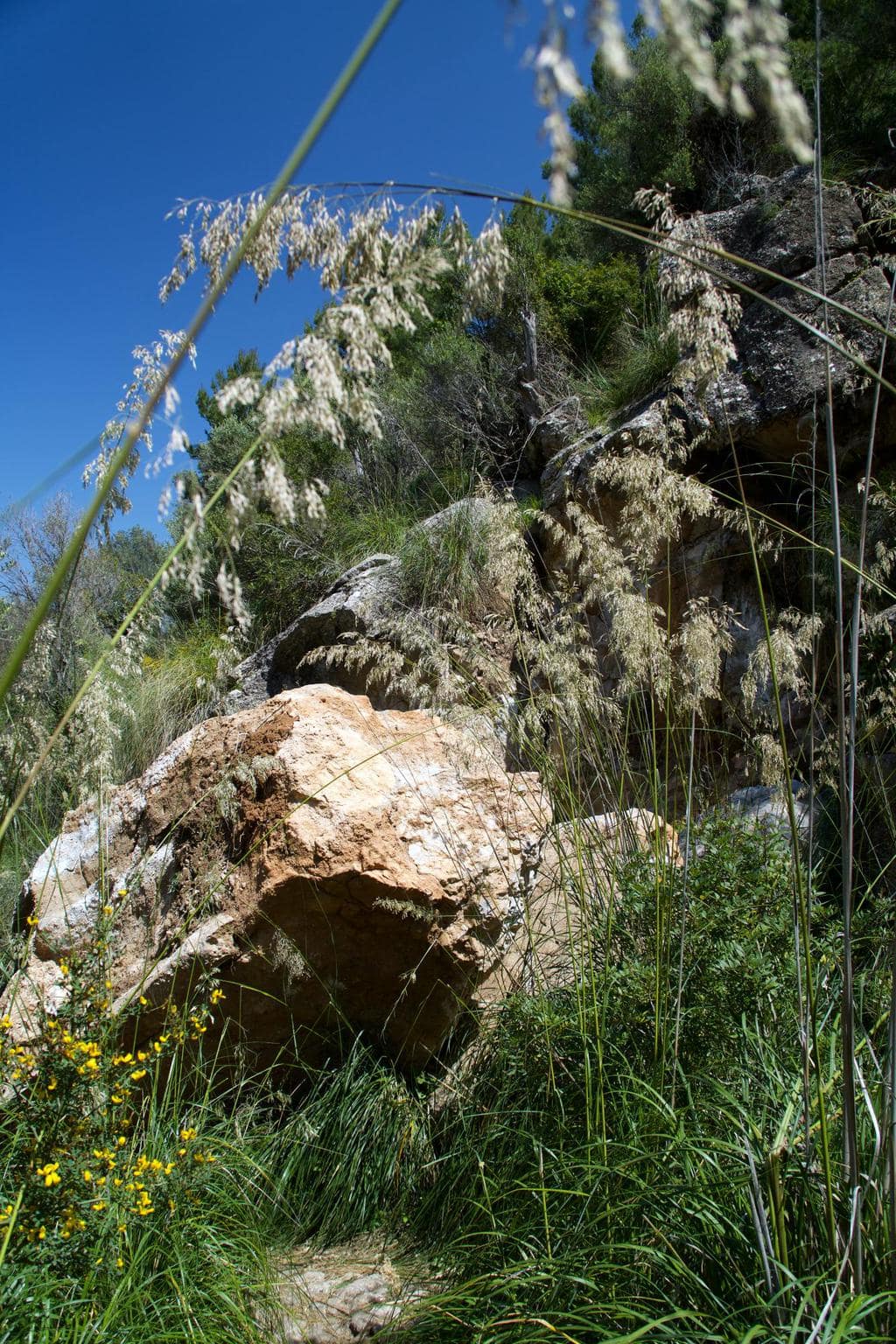 [Unpaid Advertising]
This morning we take it easy and watch Alessandro making breakfast, while having a little breakfast ourselves. He is making such an effort. A super host. Then we walk back into town on the main road and stop for a coffee, before we start our hike today. We have to 575 meters up and a rocky path down on a total of 9.8 km. In Deià is a bay where you can swim and the weather forecast predicts pure sunny weather. I am looking forward to it.
At 9:15 we start our hike today. It is really crazy how we are far above the city in about 15 minutes, because the path is going in small serpentines up the hill. We don't talk, not because we had an argument, but because the way is exhausting. At the view-point we take a long break.
Then we follow the rocky path, that almost looks like a wall and it smells very much like goat. A few moments later we spot some, while we pass the saddle.
On the top of the plateau it is very windy. For the first time since I bought my hat, I put the strap around my chin, to prevent it from flying away. The wind is very cold, but the view is amazing. The way up here is so worth it.
It feels like it is going down for hours, which needs highest concentration. My foot joints are exhausted soon and my knee hurts a bit from time to time. But there is no way out. Go further is the mantra. As we finally arrive in Deià we are amazed by its beauty. I like it even more than Valldemossa. We have to wait for 2 hours to get our beds, then take a shower and go to the supermarket and have something to eat.
I expected the usual assortment, but the owners are Germans and such there is vegan cheese, several types of tofu, hummus and a tofu spread. I also get bread, avocado, tomatoes and wine. It is quite expensive, but I spend my money with pleasure. Finally something else to eat! There is also a corner with organic products which I am used to buy in Germany. Well, I could live here! Vreni and I go to an Italian restaurant to have some noodles for dinner. She has truffle noodles and I have some with spinach, and cherry tomatoes. Very delicious!
Back at the refugi we asked the employee to open our bottle of wine. We are not allowed to have it in the refugi or in front of it. So we walk a bit down the road and sit on a wall next to a creek. We have great conversations and eat chocolate. Then we go back to the refugi, because I want to sit with a back rest. I finish the report for today and soon I lay in my bed in a four-bed room and sleep tight.
Tomorrow I am going to Port de Sóller at where I am supposed to have an orange ice cream. I am excited!
See you tomorrow!
Rina