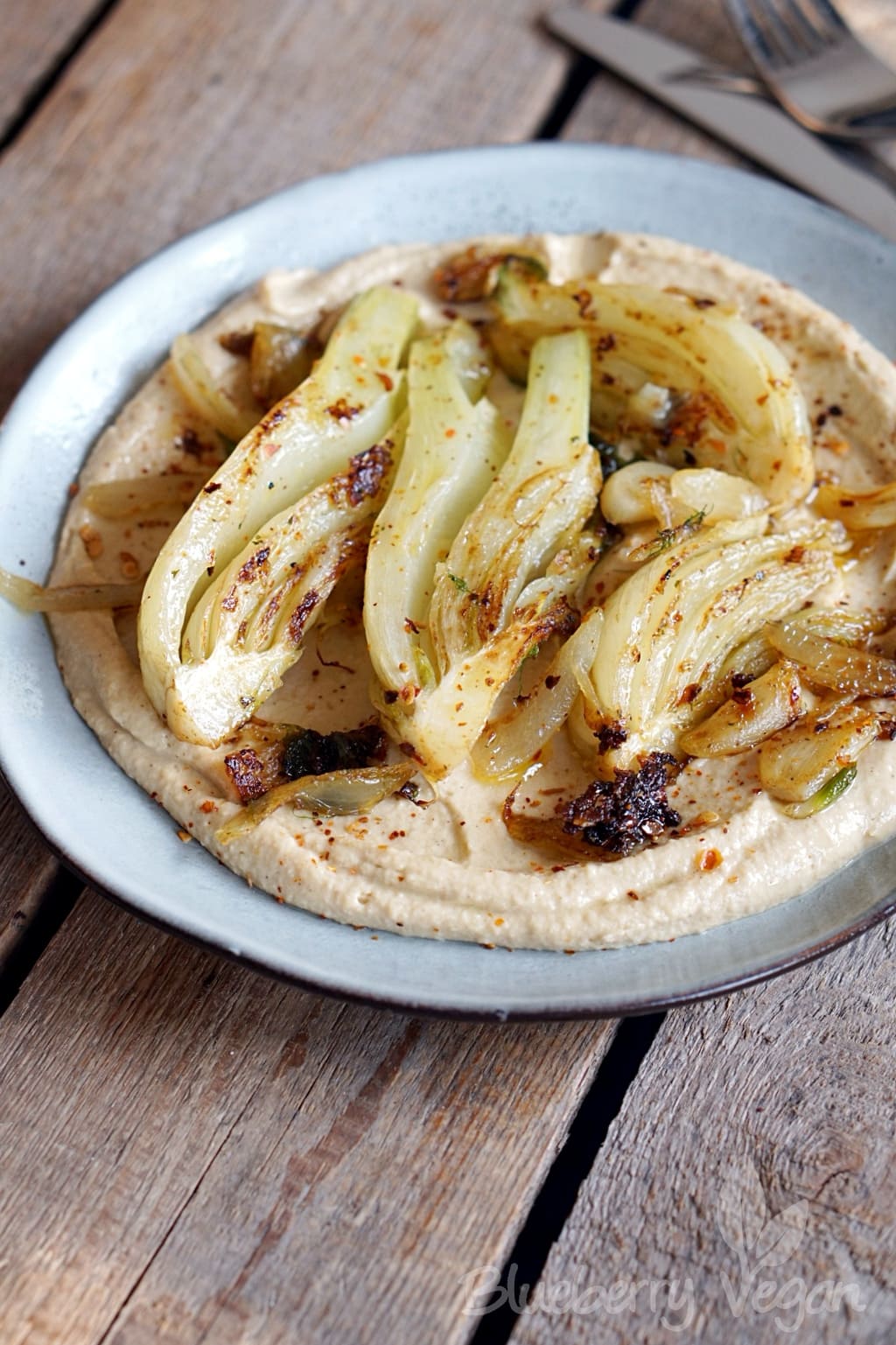 [Advertising: Affiliate Links]
Holy Moly, that was amazing! I didn't know that I was so fond of fennel… I have ordered a vegetable box for the past few weeks, thus I get a new bulb of fennel almost every week. Hence the many fennel dishes here lately.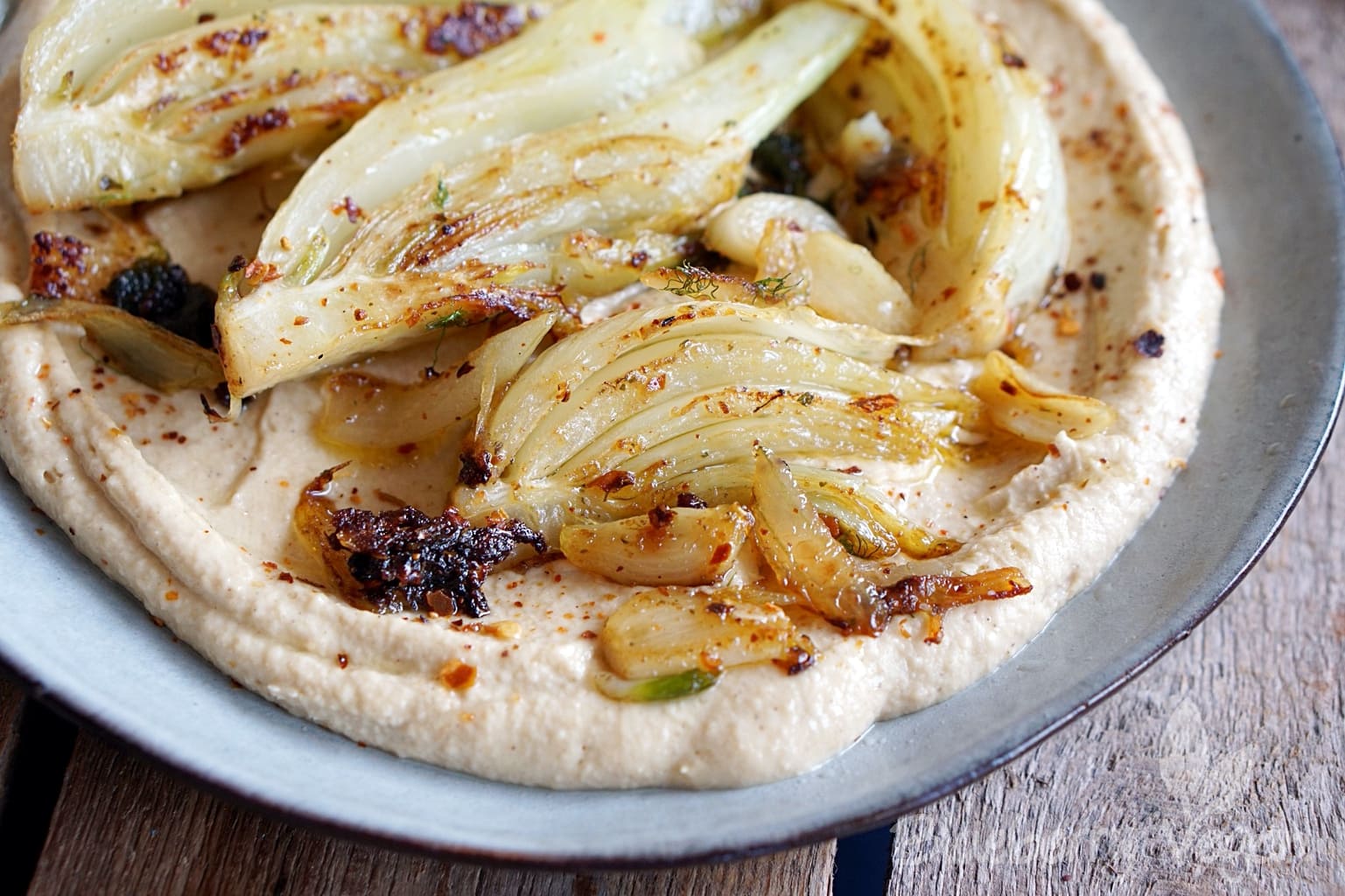 This time I wanted to have warm fennel and I wanted it really spicy. So I braised the fennel and seasoned it with chili, onion and garlic. This spice combination with the fennel flavor on super-creamy hummus … I start drooling again and could devour the next portion right now!
Enjoy this fantastic dish!
Love,
Rina
Braised Fennel on Creamy Hummus
Zutaten/Ingredients
For the fennel:
2 bulbs fennel
1 onion
4 cloves garlic
3 tbsp olive oil
120 ml (1/2 cup) vegetable broth
salt
chili flakes


For the hummus:
1 small can chickpeas incl. brine
1 tbsp tahini
1 small clove garlic
2 tbsp lemon juice
1/2 tsp salt
1/4 tsp cumin
Zubereitung/Instructions
Cut the fennel bulbs, depending on the size, into six or eight wedges. Cut the onion into strips and slice the garlic.


Heat half of the oil in a large pan and fry the fennel for about 3 - 4 minutes. Then add the onion and garlic and pour in the broth. Put a lid on the pan and braise the fennel for about 8 minutes.


While the fennel is simmering, prepare the hummus. Put all ingredients in a high-speed blender and mix until very smooth. If you don't have a high-spreed blender, a hand blender or other will do, too. Spread the hummus on two plates.


Remove the lid from the pan and continue cooking the fennel until the liquid has evaporated. Then turn the fennel over and pour the rest of the oil into the pan. Fry the fennel for another 4 - 5 minutes and sprinkle with salt and chili flakes.


Arrange the fennel on the hummus and pour the remaining oil and the crispy onion and garlic pieces over it. If there is not enough oil left, drizzle some olive oil over the dish.