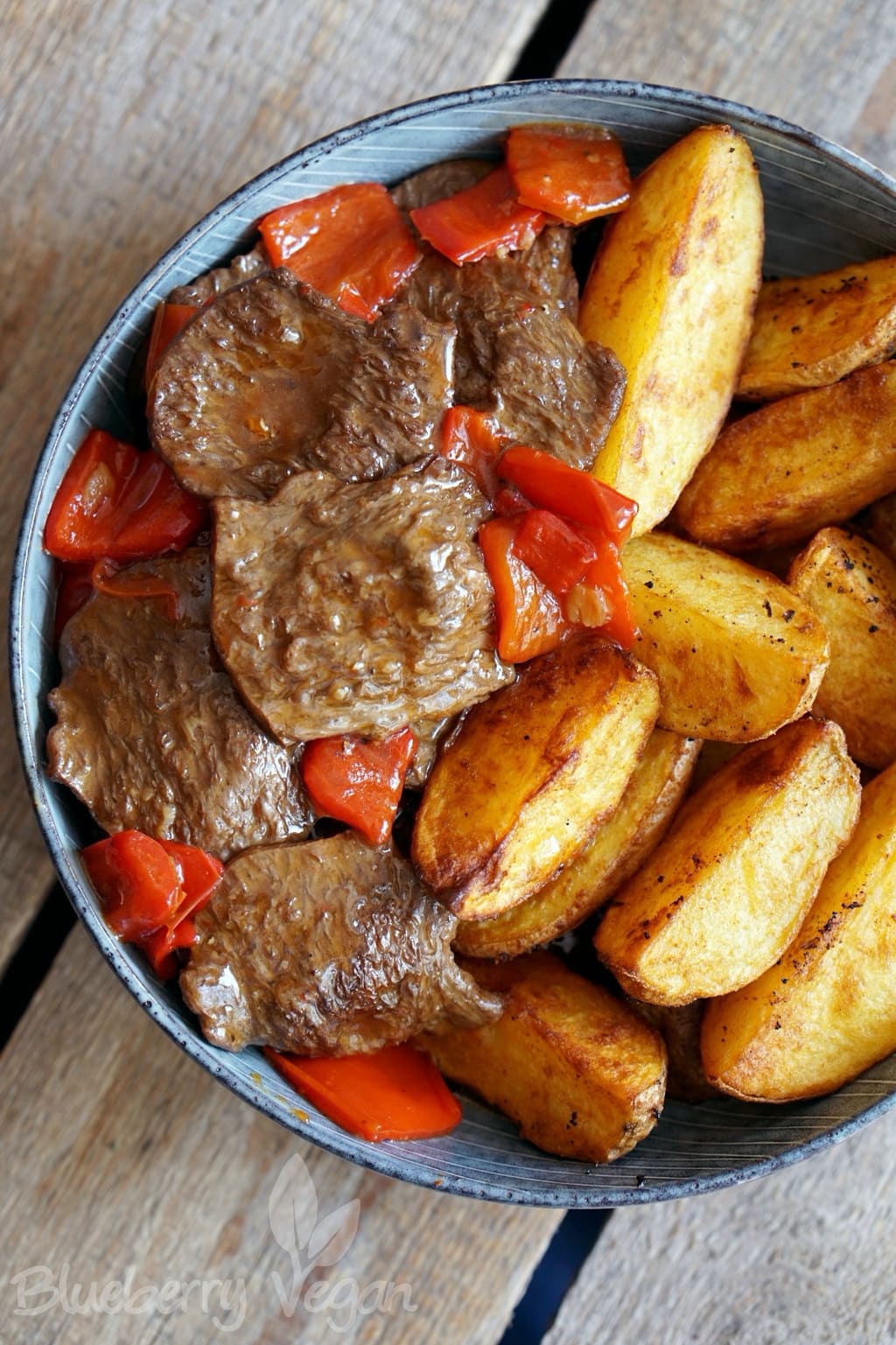 [Advertising: Affiliate Links]
Every now and then I really fancy the country fillets from Vantastic Foods. When prepared properly, they taste like beef, which I used to enjoy as an omnivore. I have already shared a creamy recipe with asparagus and country fillets with you. Today I prepared the country fillets with a hearty, spicy sauce.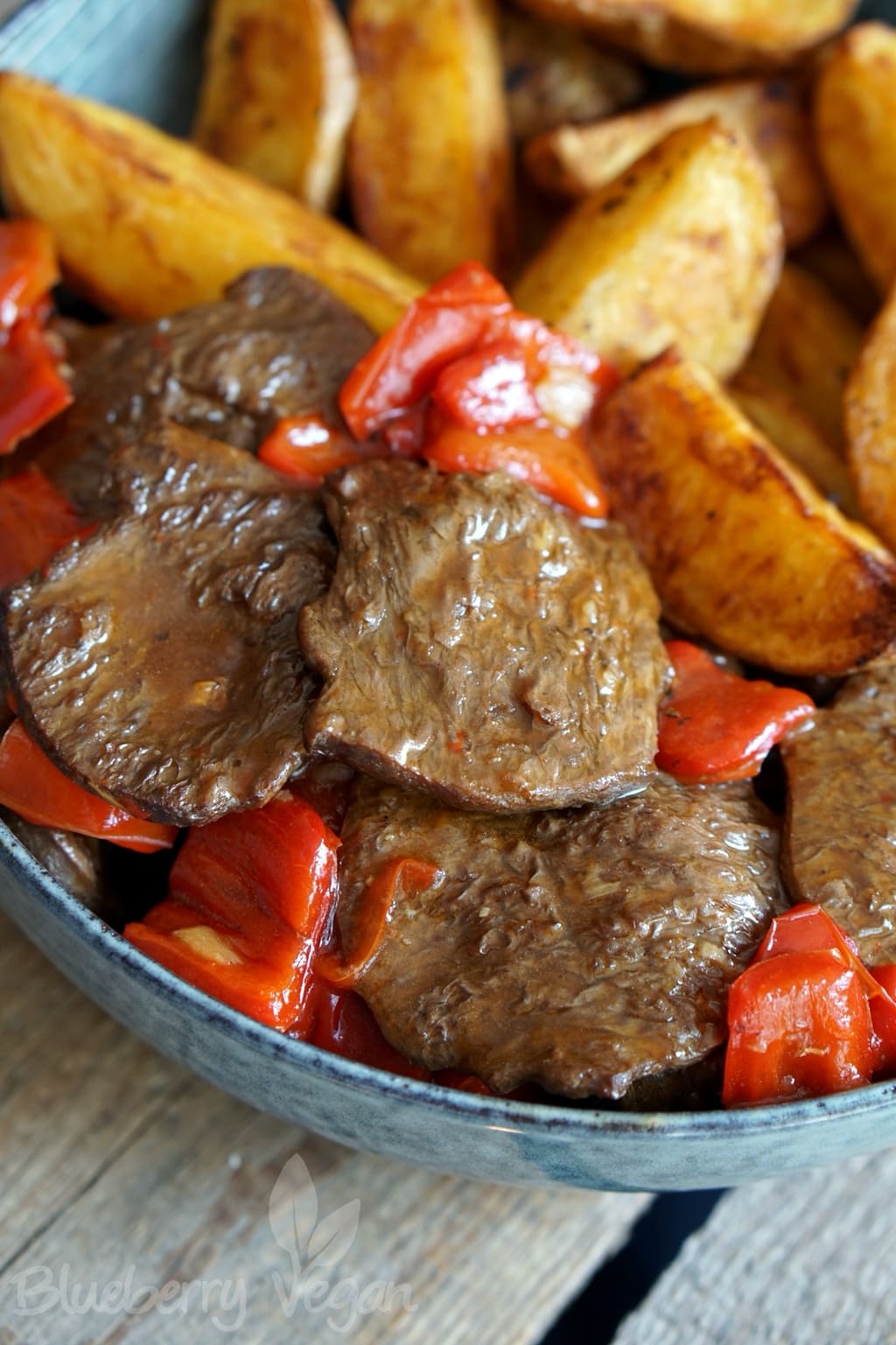 Rice would go even better with the fillets than the potato wedges. But I still had so many potatoes at home, that I urgently wanted to reduce the stock somewhat…
Enjoy your meal!
Love,
Rina
Braised Country Fillets with Spicy Potato Wedges
Zutaten/Ingredients
For the country fillets:
60 g (2.1 oz) country fillets - Vantastic Foods
3 tbsp oil
300 ml (1 1/4 cup) water
50 ml (1/4 cup) soy sauce
1 1/2 tbsp sugar
1 1/2 tbsp corn starch
2 cloves garlic
1 thumbnail-sized piece ginger
pepper
2 red bell peppers


For the potato wedges:
2 - 3 hands full potatoes
1 tbsp oil
salt
Zubereitung/Instructions
Preheat the oven to 200 °C (390 °F). Equip a baking sheet with baking paper.


Fry the dry country fillets in hot oil for a few minutes. Stir every now and then, while making the sauce from water, soy sauce, sugar, starch, minced garlic and finely chopped ginger.


Pour the sauce over the country fillets and reduce the heat. Put a lid on and braise the fillets for 15 minutes, stirring occasionally.


Meanwhile quarter the potatoes and mix with oil, salt and smoked paprika powder. Place on the baking sheet and bake in the oven, depending on the size, for 30 - 40 minutes until golden brown.


Dice the peppers and add to the country fillets. Braise for another 30 minutes, stirring occasionally. You might need to add some water, if it gets too thick.


Season the country fillets with pepper well, arrange them on two plates together with the potato wedges and enjoy immediately.
Tipps/Notes
Rice also goes perfectly with the fillets instead of the potato wedges.