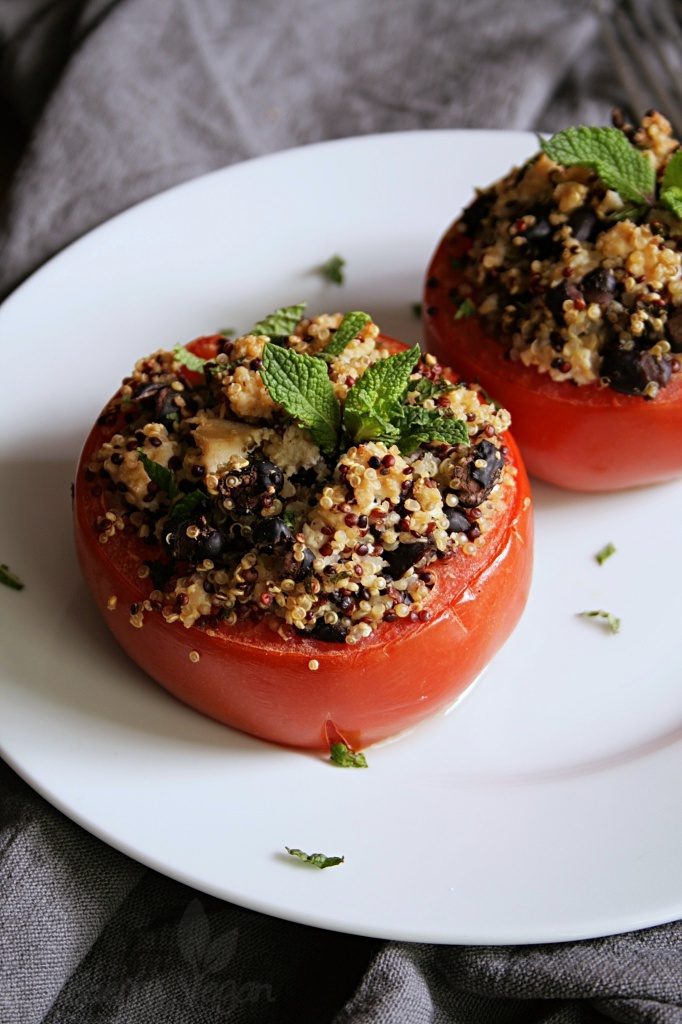 Summer time is tomato time! They taste great raw, but also cooked the red fruits are a must in everyone's kitchen. Just think about tomato sauce and how often we use it.
For this dish I bought big beef tomatoes and stuffed them with a slightly Oriental quinoa, black beans and spicy tofu.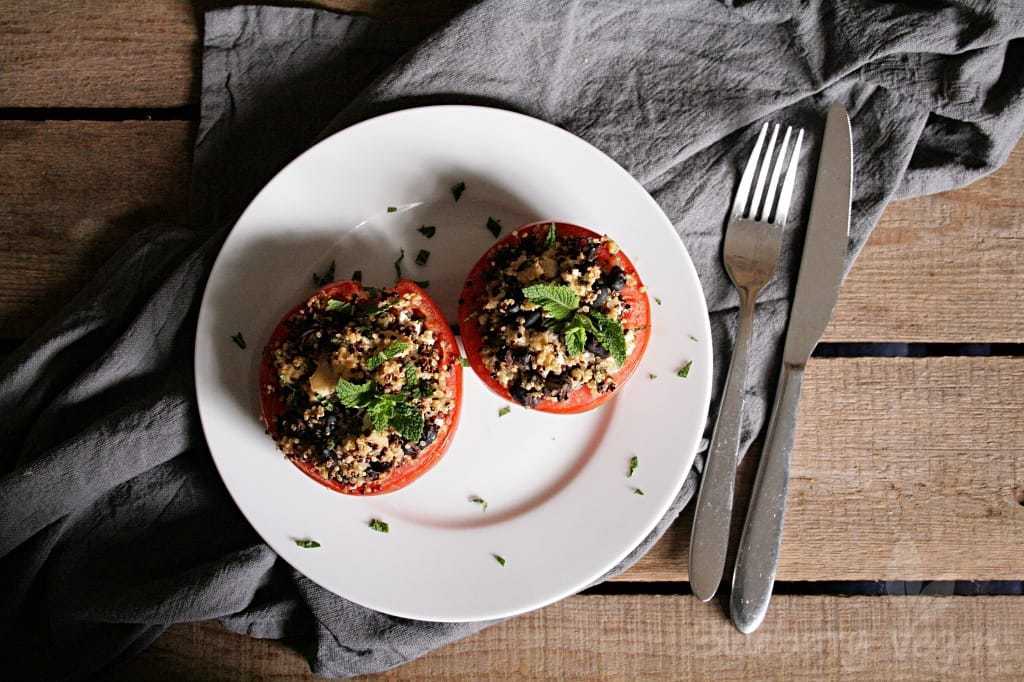 The tomatoes are very juicy so you won't need a sauce with your stuffed tomatoes. If you like a topping I recommend a tablespoon of yoghurt with a little lemon juice.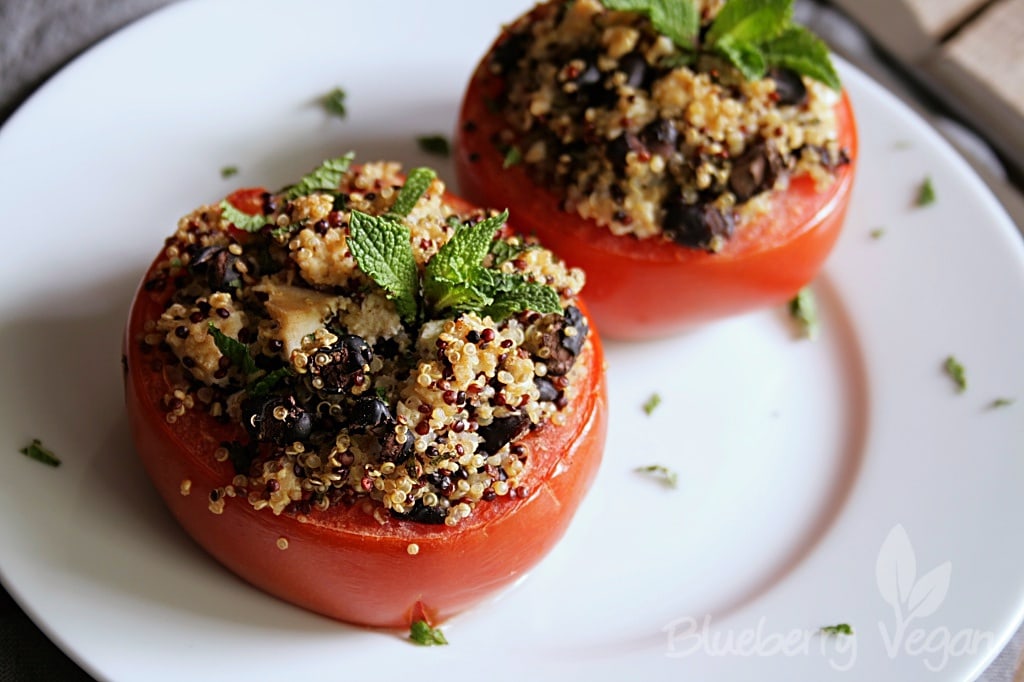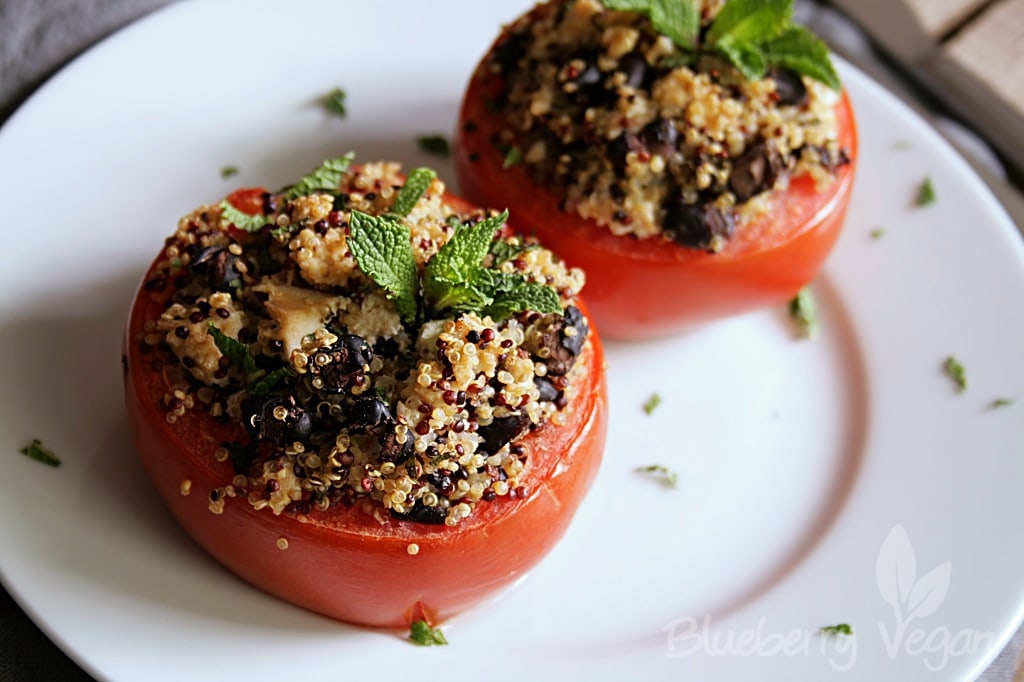 Enjoy your meal!
Love,
Rina
Stuffed Tomatoes with Quinoa and Spicy Tofu
Zutaten/Ingredients
4 big beef tomatoes
80 g (2.8 oz) quinoa
1/2 14-oz can black beans
100 g (3.5 oz) tofu
2 tbsp lemon juice
1 green onion
1 clove garlic
1 tbsp olive oil
cumin
salt
pepper
2 tbsp mint, chopped
Zubereitung/Instructions
Cook the quinoa in water. Take 2.5 times of the amount of quinoa, add 1 tablespoon of lemon juice and salt. Cut a big hole in the beef tomatoes. Drain and rinse the black beans. Cut the green onion in rings and press the garlic. Crumble the tofu into a big bowl and season well with salt and lemon juice. Preheat the oven to 200° C (390° F).


Heat the oil in a pan and sauté the onion. Then add the garlic and fry a bit. Turn off the stove and add quinoa, black beans and the onion mixture to the bowl of tofu. Mix well and season to taste with salt, pepper and cumin. Then stir in the mint.


Stuff the filling into the tomatoes and bake them in the oven for about 15 - 20 minutes until the tomato skin tears or wrinkles.
Tipps/Notes
Use the tomato pulp in your next tomato sauce or snack it right away.