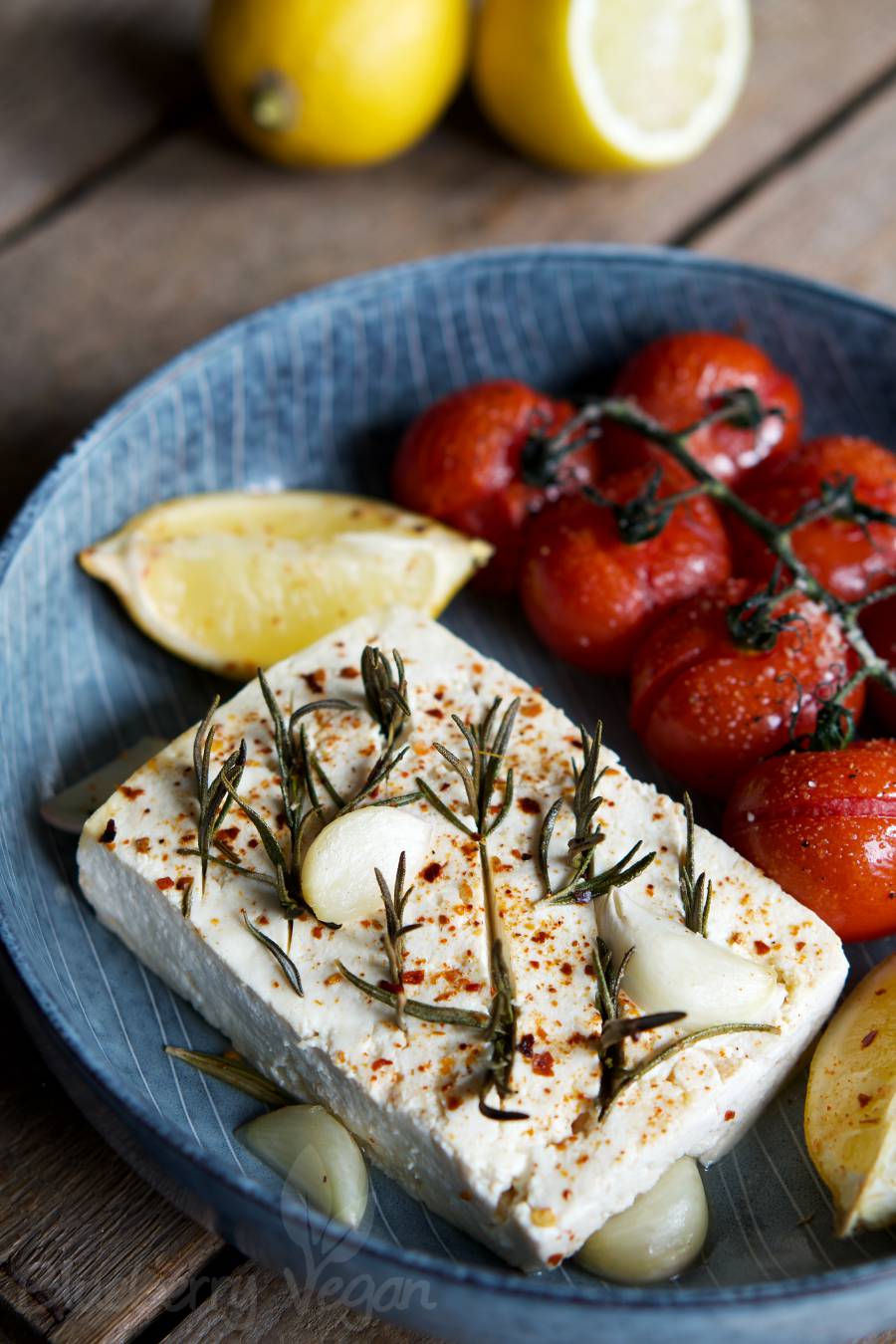 [Advertising: Affiliate Links]
I think that tofu is the most amazing, vegan food. Rich in protein and so versatile. Those who don't like tofu, don't cook it right. Ha!
Here are a few examples for really good tofu: tofu feta alternative, spicy tofu in a soup, tofu in a casserole, barbecue tofu und scrambled tofu.
This time I baked it in one piece. It is soft and delicious. Drizzle over the juice of the baked lemon and enjoy the heavenly taste.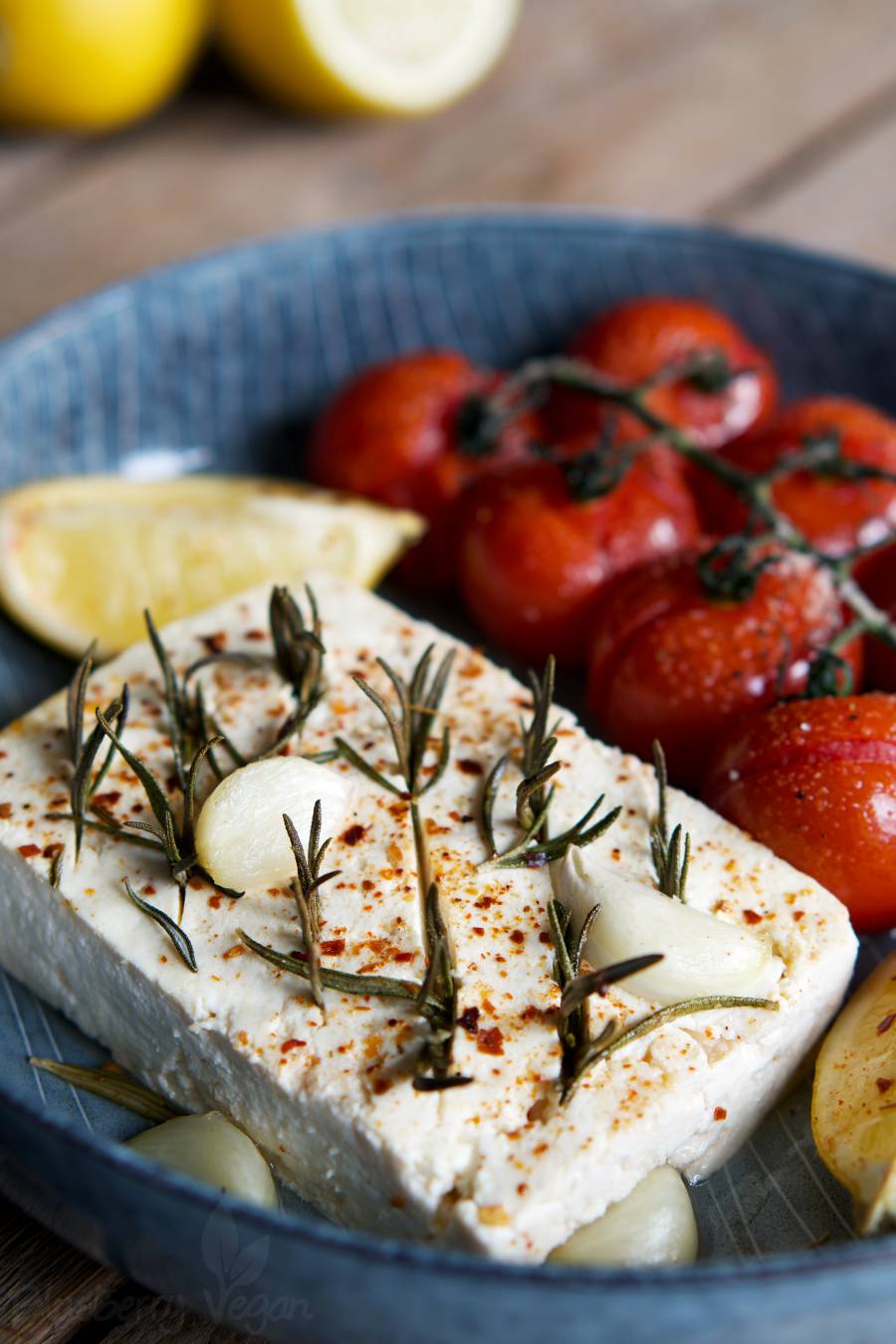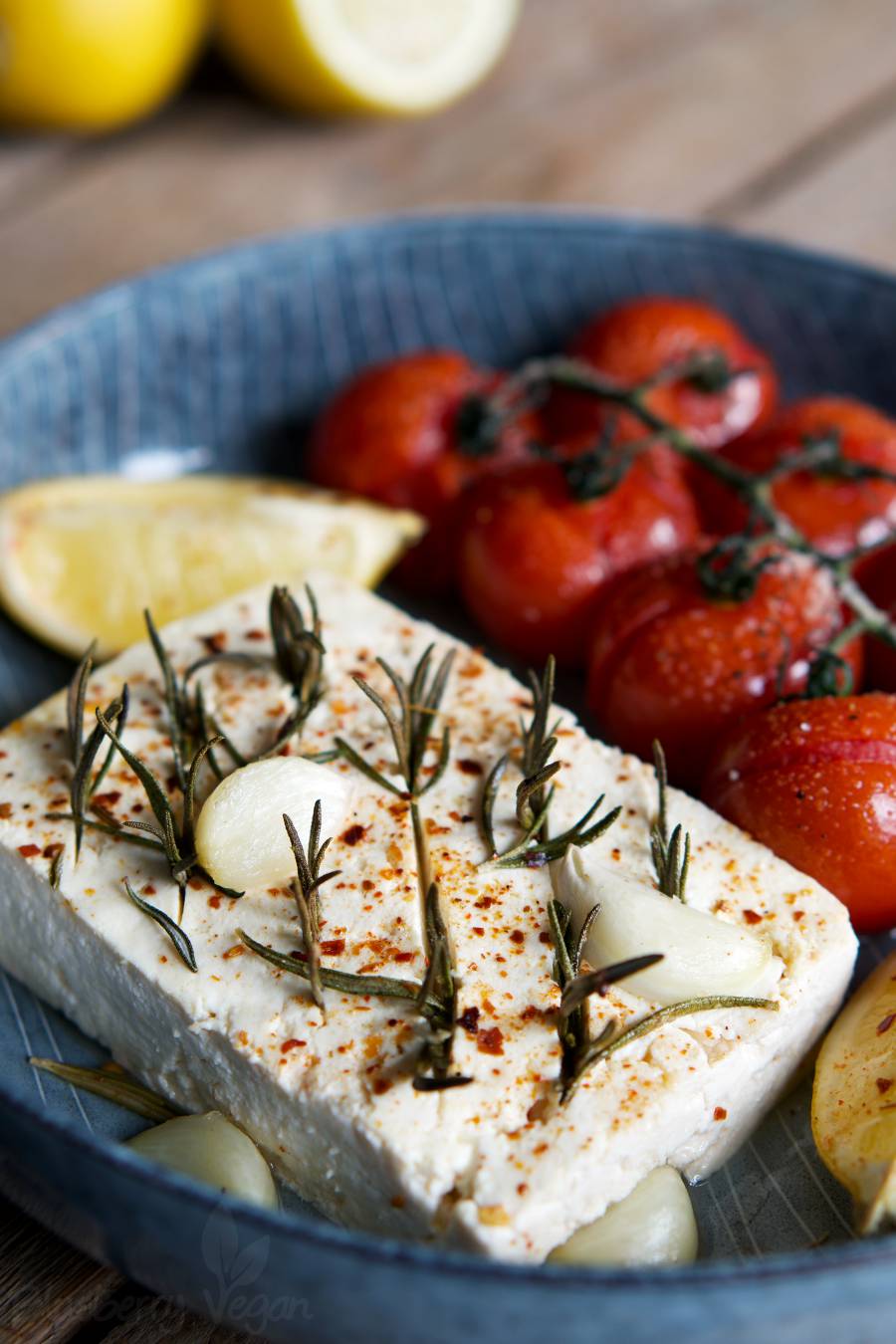 I serve the tofu with baguette and baked tomatoes. Find the recipe for the baked tomatoes here: Baked tomatoes.
Enjoy!
Love,
Rina
Baked Tofu with Lemon and Rosemary
Zutaten/Ingredients
2 x 200 g (7 oz) firm tofu
3 organic lemons
1/2 bulb fresh garlic - optional
2 sprigs rosemary
salt
chili flakes
some olive oil
Zubereitung/Instructions
Place the tofu between two folded kitchen towels and weight down with a couple of books. Press the tofu for 30 minutes. Juice two lemons, peel the garlic cloves. Preheat the oven to 180° C (360° F).


Place the tofu in a baking dish and cut deep diagonally several times. Pour over the lemon juice (especially into the cuts) and add plenty of salt to all sides. Pick the leaves off the rosemary sprig and add to the tofu and into the cuts. Quarter the third lemon and place along with the garlic in the baking dish. Season all with salt and chili flakes and spray over some olive oil.


Bake in the oven for about 30 - 35 minutes. Serve with baguette (and baked tomatoes).
Tipps/Notes
I now like tofu so much, that I don't press it, before baking. You should look for fresh tofu in an Asian supermarket.
Try to mash the lemons and tomatoes after baking and dip the sauce with fresh bread - heaven!
With this
oil spray
you get a fine oil dust.