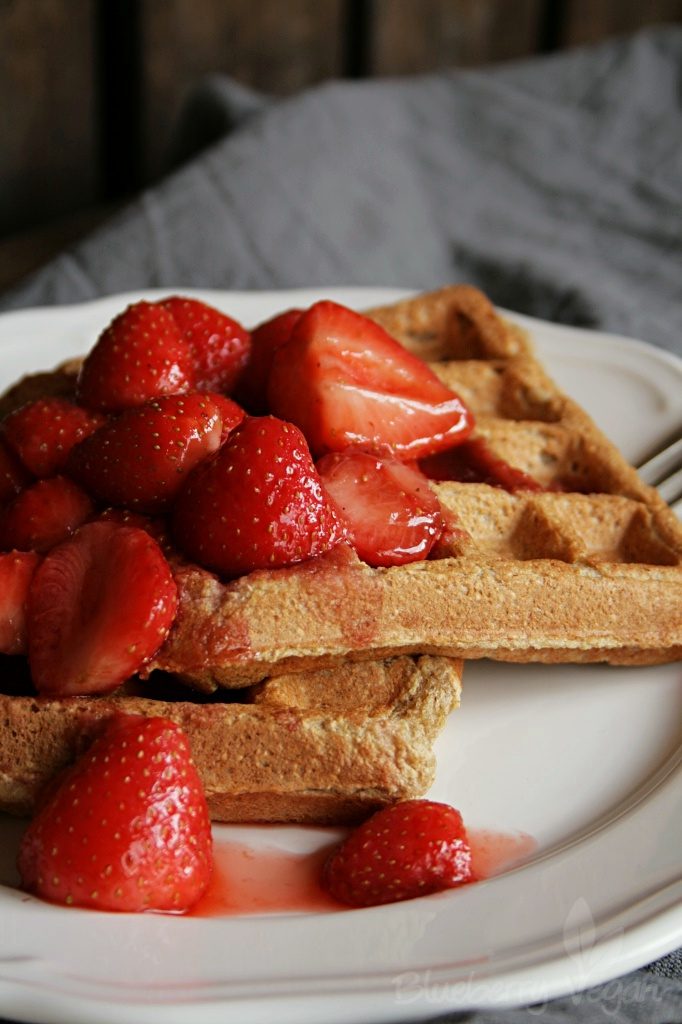 If I don't have my beloved, super-easy to make wholemeal bread for breakfast, I eat oats. Oats with fruit and soya milk, soya yoghurt or soya curd, as overnight oats or as a yummy porridge with fruit or chocolate. Oats are super versatile.
When you grind the oats into flour, you can make even more delicious stuff with them. For example breakfast muffins, oatmeal pancakes and these breakfast waffles. I create those recipes in a way to keep them healthy as if you ate your oats unprocessed. So I don't use any or just a bit of sugar and no or just a bit of fat, when I bake with oats.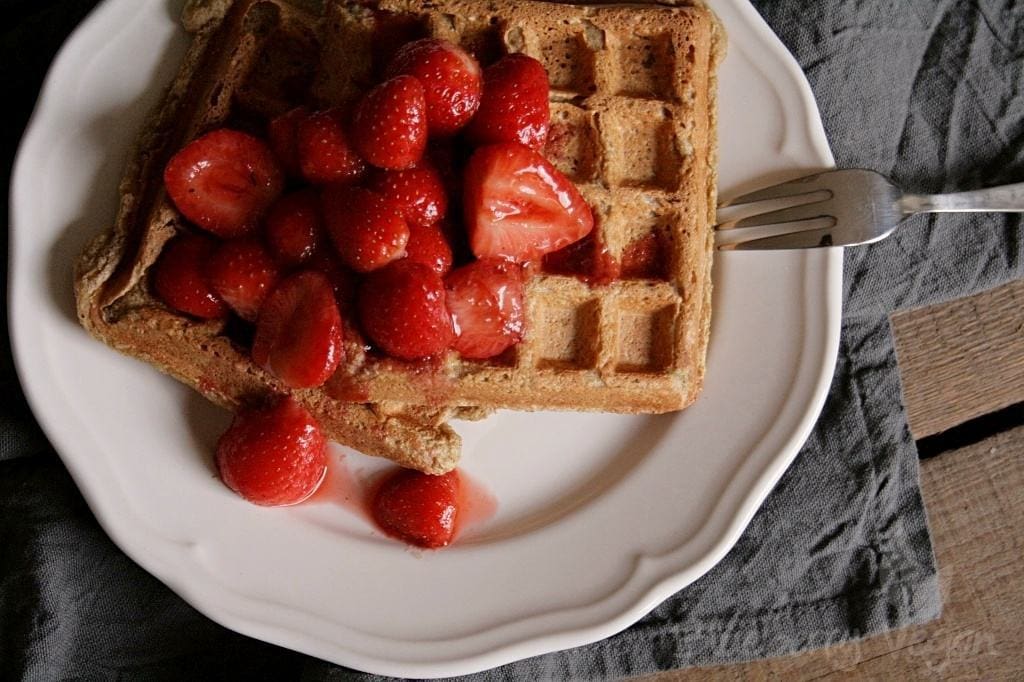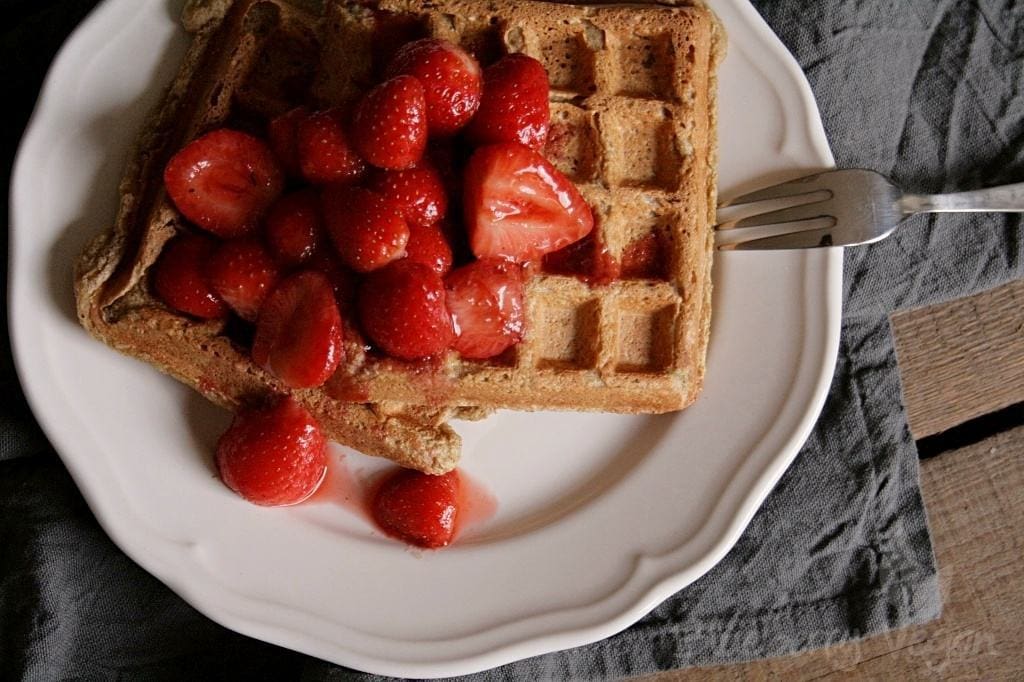 Oat flour has different binding qualities than you know of wheat or spelt flour. So you can easily tear your waffle into bits with your fork. Because of the high fiber in these waffles they keep you satisfied over a long time.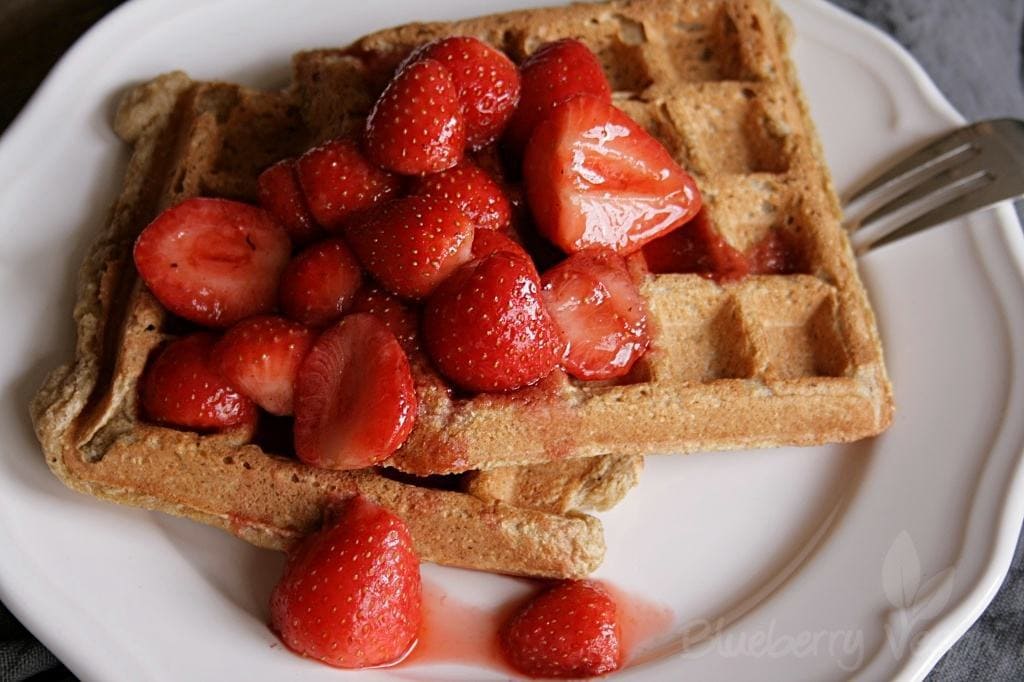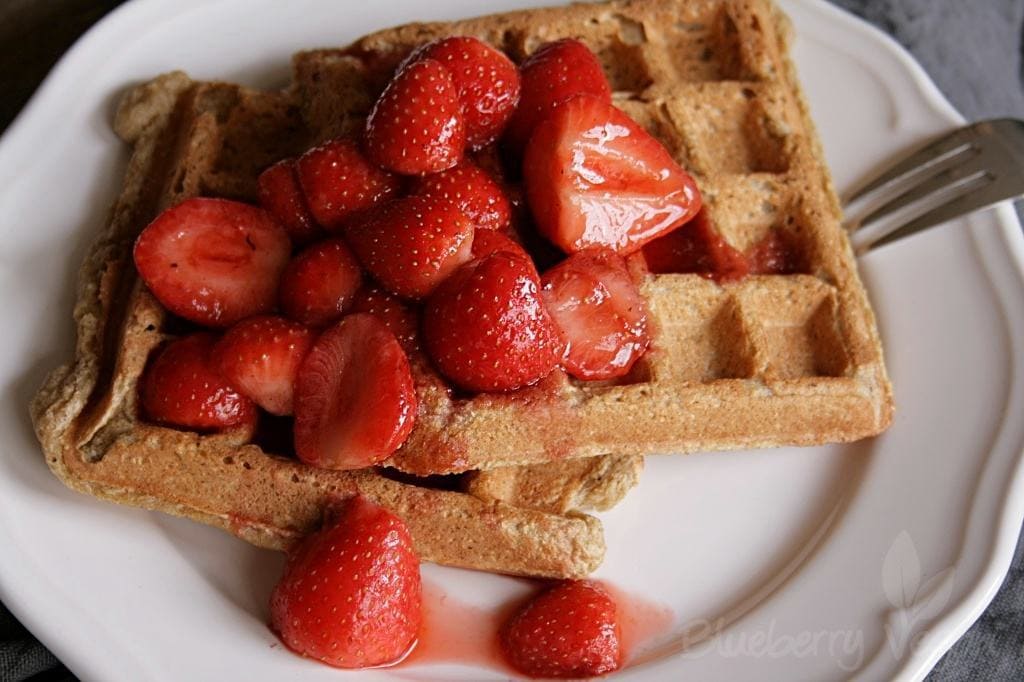 I hope you have a great start to your day with these waffles.
Love,
Rina
Want more waffles? Then also try crispy and light waffles and hearty potato waffles.

Breakfast Waffles with Balsamic Strawberries
Zutaten/Ingredients
For the waffles:
75 g (2.6 oz) oats
1 tbsp flaxseed
1 1/2 tsp baking powder
100 ml (1/2 cup minus 1 tbsp) plant-based milk
1/2 banana
1 tsp vanilla extrakt


For the balsamic strawberries:
1 hand full strawberries
1 tsp vanilla sugar
1 tsp balsamic vinegar
Zubereitung/Instructions
In a blender grind oats and flaxseed into flour, transfer to a bowl. Blend the milk and banana until smooth and pour along with the other ingredients into the bowl, combine until smooth.


Heat the waffle iron well and grease with some vegan butter. Add the batter and bake for 4 - 5 minutes until brown.


While the waffles are baking halve a hand full of strawberries and sauté in a pot for 1 - 2 minutes. Then add sugar and balsamic vinegar and let simmer until the strawberries seam glazed.


Remove the waffle from the iron and place on a plate. Serve with balsamic strawberries.
Tipps/Notes
Give your waffle enough time to brown. It might tear, if you try to remove it from the iron, if it isn't ready yet. It's so easy to make your own
vanilla extract
!