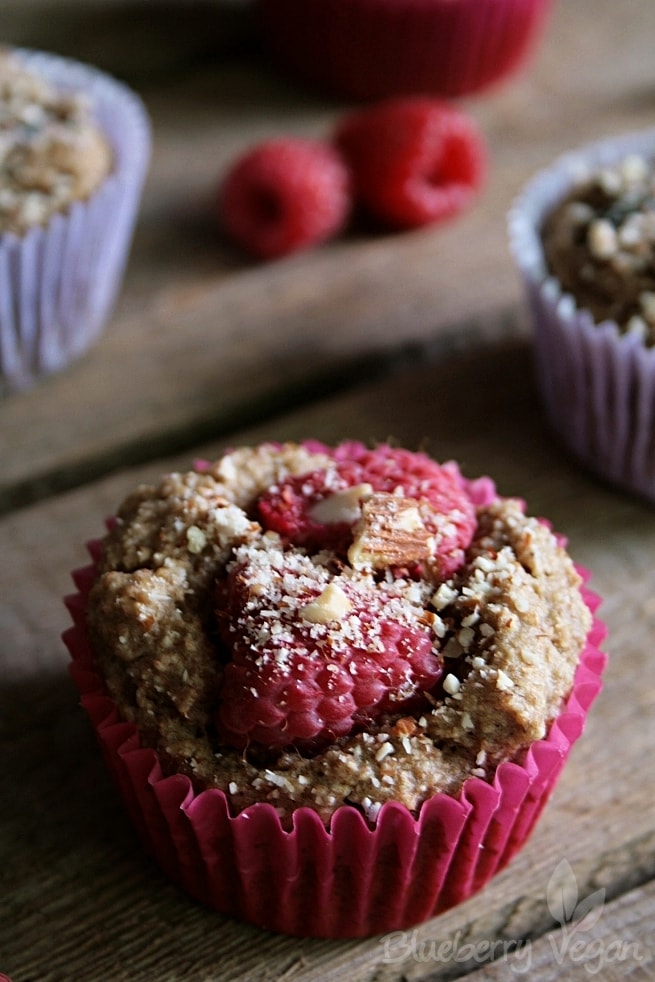 [Advertising: Affiliate Links]
Cereal flakes or muesli are the perfect breakfast options. Almost every day I eat overnight oats, porridge or muesli with yoghurt and fruits. Sometimes I have pancakes or an omelette for breakfast, but my weekday standard is and will always be a breakfast with oats.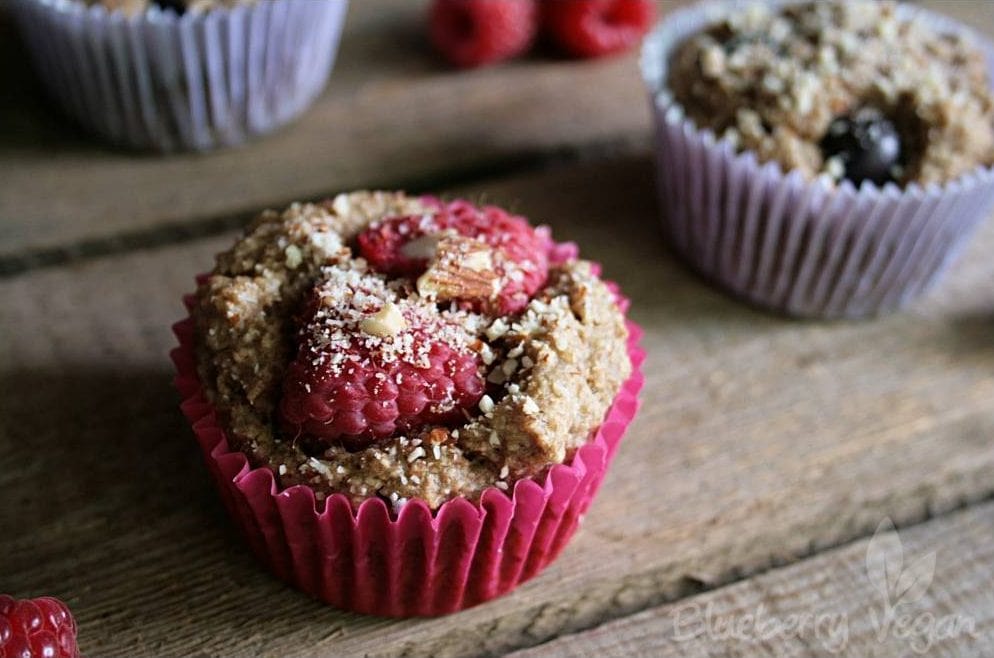 Oats keep you satisfied over a long time and level your blood sugar. They also give your body calcium, iron and several b-vitamins to enhance your health.
To mix it up and not eat the same dish day after day, I baked breakfast muffins. They don't contain added sugar and are a perfect, healthy breakfast.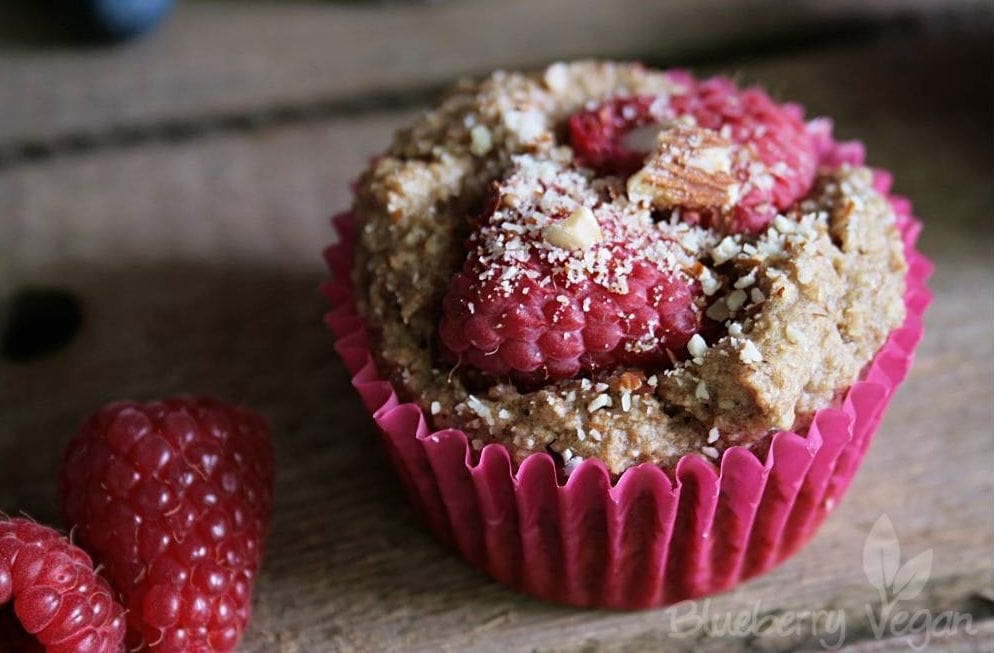 I used a basic muesli as flour base, which is a mix of different cereal flakes, buckwheat and some sunflower seeds. Grind the muesli in a blender into a flour and combine with the rest of the ingredients. To make the muffins taste great, not only healthy, I added a banana, which sweetens them a bit.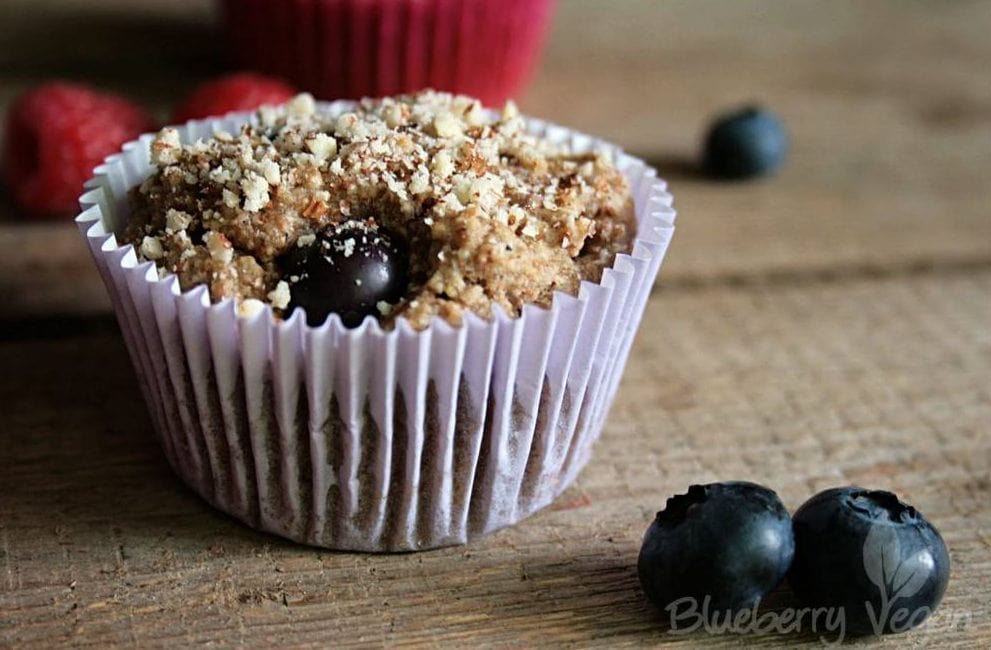 If you prefer cherries or strawberries, you can also use them. Just chop them a bit so that they fit better. A couple of days ago, I tried to walk past an offer of blueberries and raspberries, but couldn't resist. They looked too good. So you see, what happened…
Have a great start in your day!
Love,
Rina
Breakfast Muffins with Berries
Zutaten/Ingredients
240 ml (1 cup) soy milk
1 tsp apple cider vinegar
280 g basic muesli or simple cereal flakes
2 tsp baking powder
1 ripe banana - about 130 g (4.5 oz)
80 ml (1/3 cup) neutral tasting oil
1 tsp vanilla extract
1 handful blueberries
1 handful raspberries
2 tbsp nuts, chopped
Zubereitung/Instructions
Mix the soy milk with the apple cider vinegar and let curdle. Preheat the oven to 180° C (360° F). Equip a muffin tray with paper liners.


In a blender grind the muesli into flour and combine with the baking powder in a bowl.


Blend the soy buttermilk with the banana until smooth. Add oil and vanilla extract and and pour over the flour. Whisk briefly until just combined.


Pour the batter in the paper liners and press in some berries. I uses 4 - 5 blueberries and 2 - 3 raspberries for each muffin. Sprinkle with chopped nuts and bake in the oven for about 20 minutes until a toothpick comes out clean.


Let the muffins cool down for 5 minutes in the tray, then remove and let cool completely on a cooling rack.
Tipps/Notes
To get the batter INTO the paper liners, not around them, I use an ice cream scoop with ejection function.

The muffins stay fresh for two days. They also freeze well, so you can store leftovers for another morning.