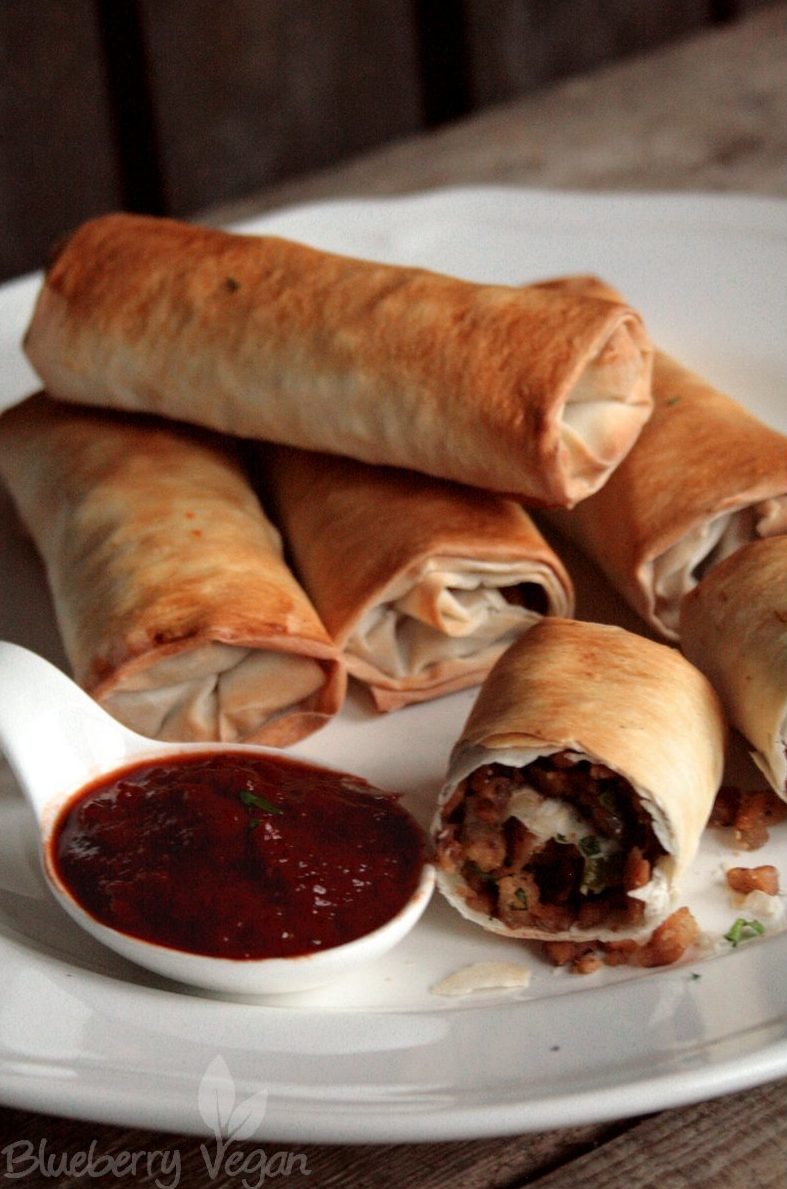 [Advertising: Affiliate Links]
My diet is mostly plant-based with grains and legumes (and cake). But from time to time I like a meaty dish. Vegans often get asked, why they eat meat-like meals. It's simple: Because we can. I always liked the taste of meat and didn't stop to eat it, because of its taste, but for ethical and environmental reasons. (Read more about why I am vegan here: Why vegan?)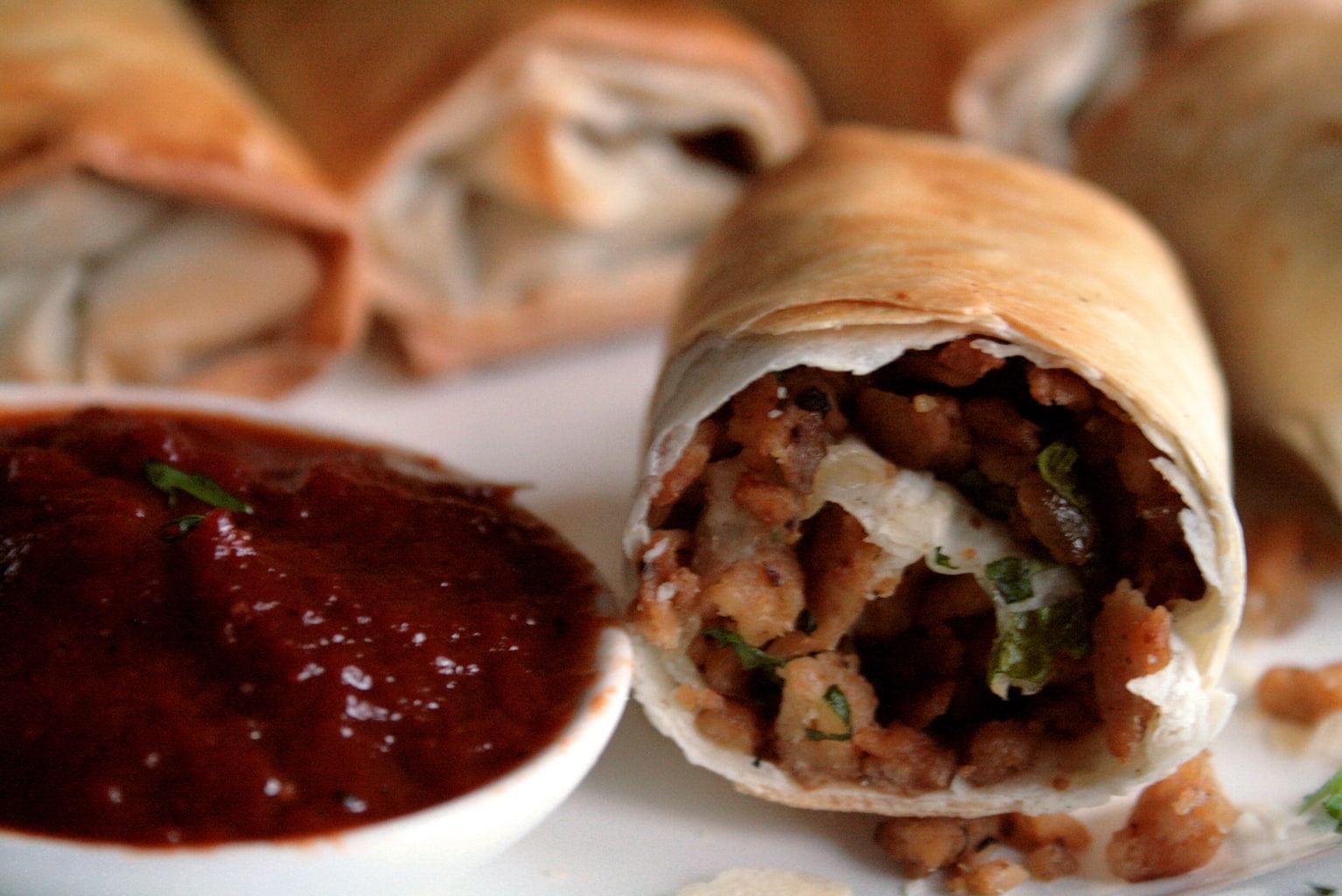 This is a meaty dish. These hearty rolls are great on a buffet because they taste great straight from the oven and cold.
I filled them with soya shreds. This is my basic recipe for soya shreds. You can also use them for Mexican layered salad, in noodle sauces or casseroles.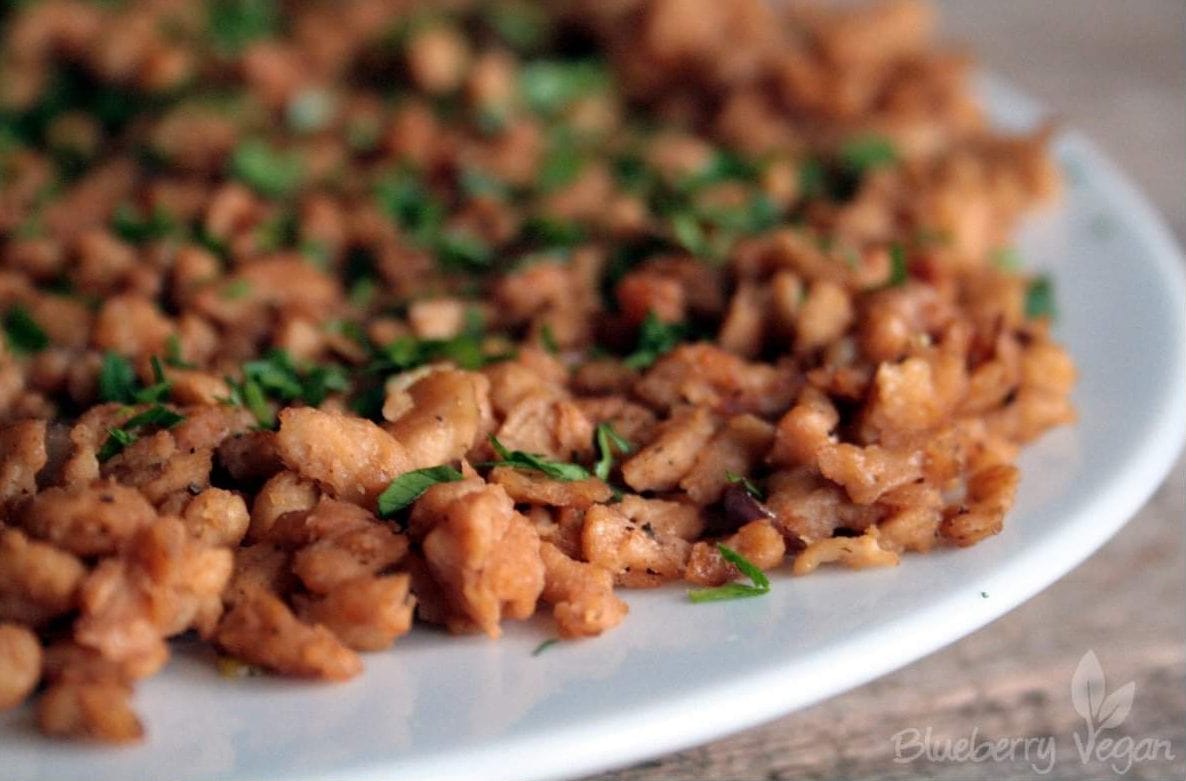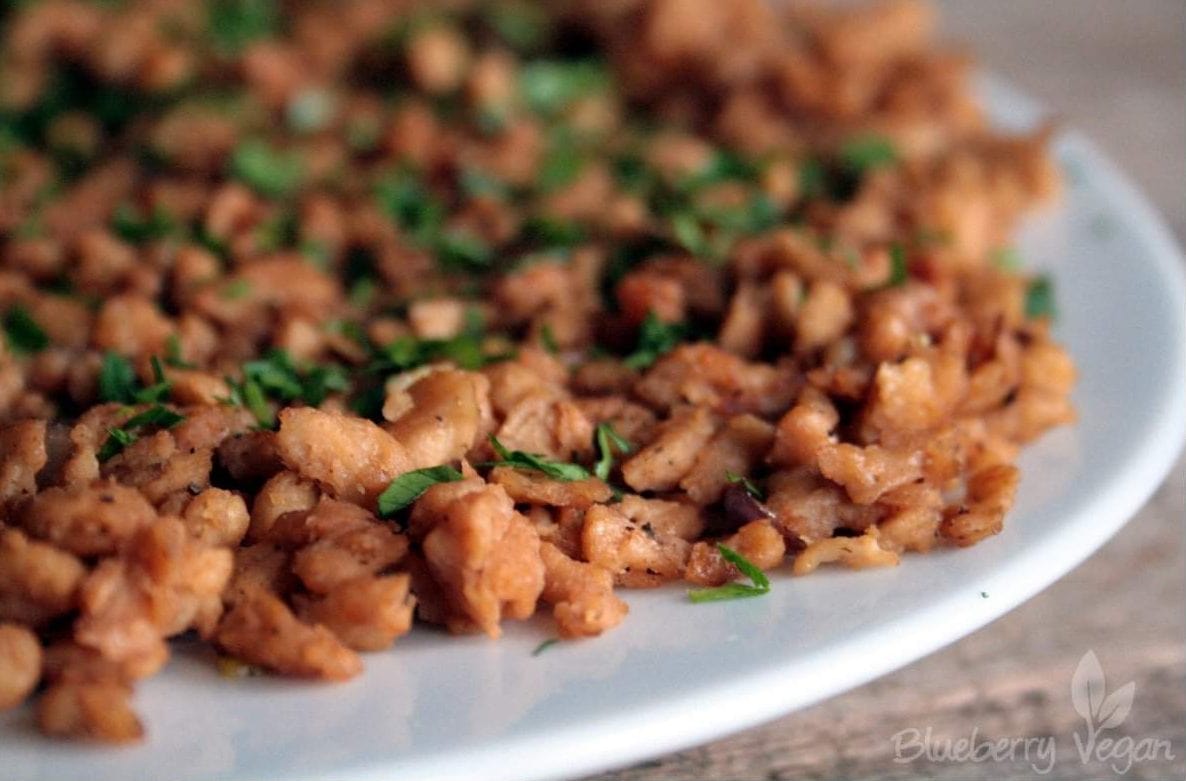 The soya shreds are filled in phyllo dough. I fold them in halve, filled and then rolled up.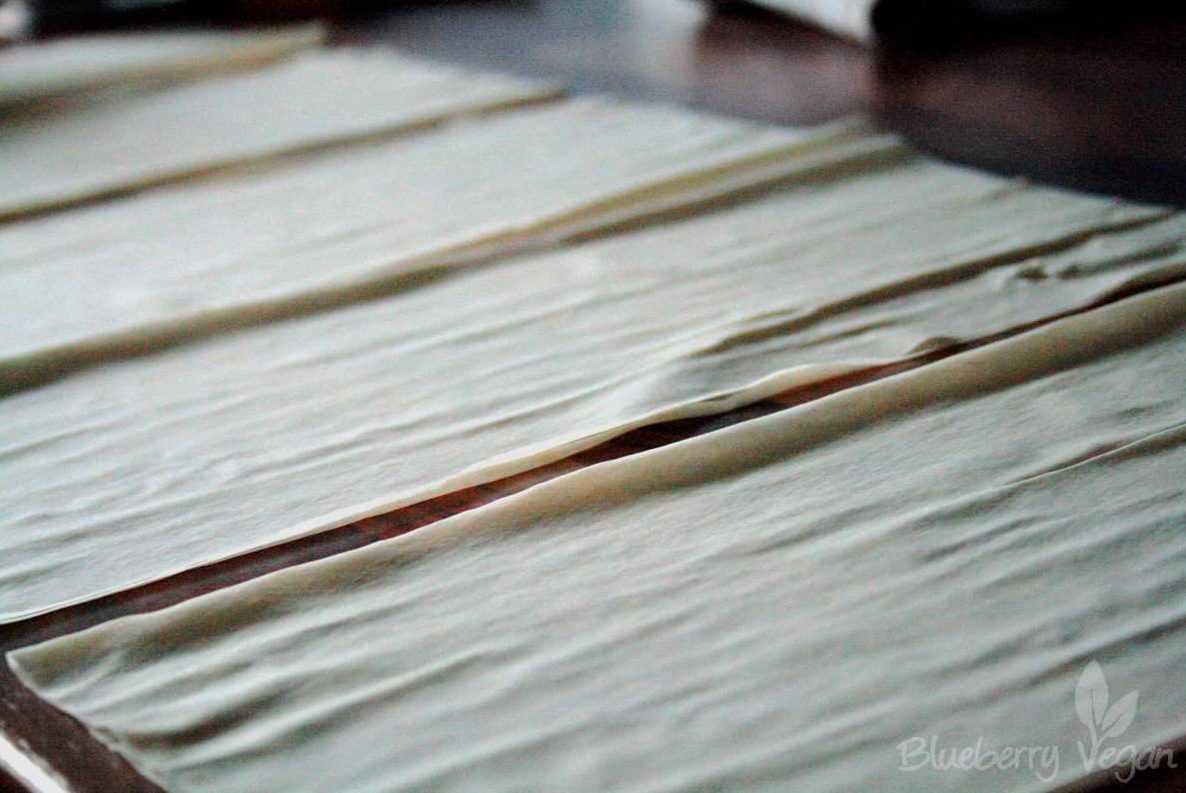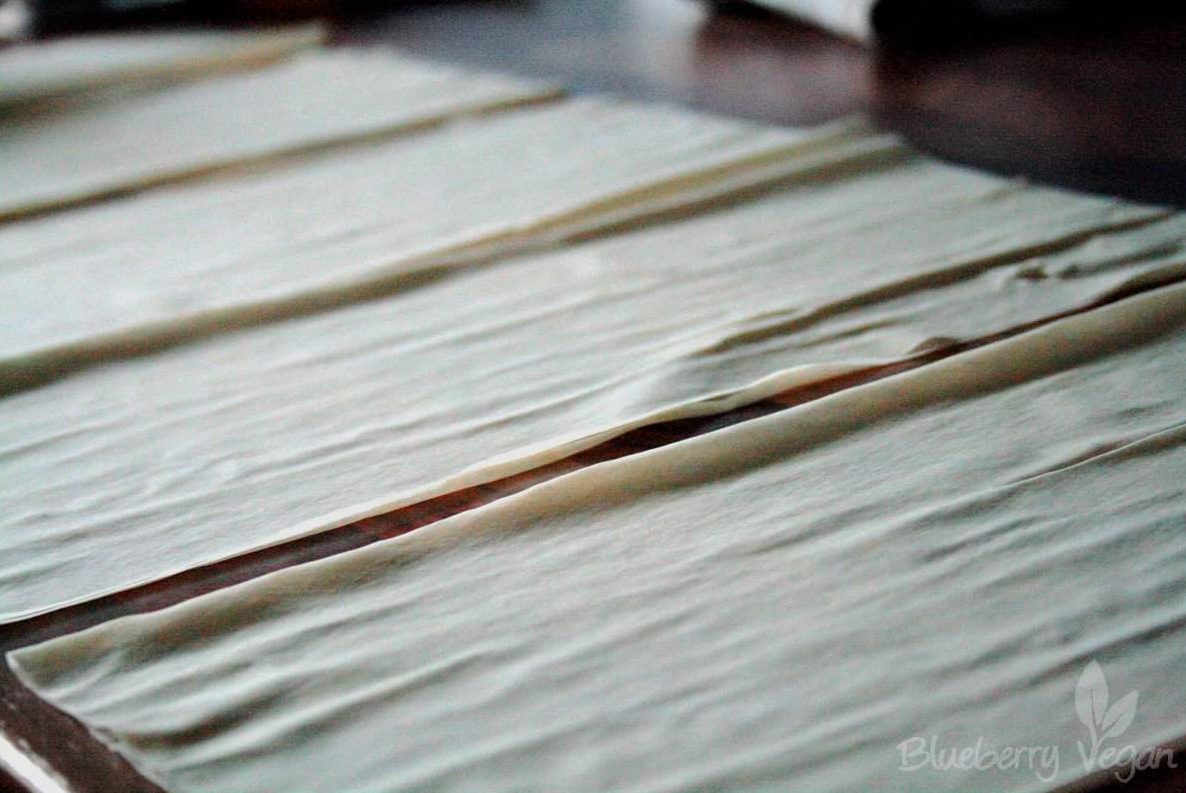 I made a smoky tomato dip to serve with the rolls. You'll need liquid smoke for that, that you can buy online. The rolls are super crispy fresh from the oven and they soften when they cool down.
Enjoy!
Love,
Rina
Phyllo Dough Rolls with Smoky Tomato Dip
Zutaten/Ingredients
For the filling:
100 g (3.5 oz) soya shreds
1 onion
1 clove garlic
2 tbsp oil
2 tbsp soy sauce
pepper
2 tbsp chopped parsley


For the smoky tomato dip:
125 ml (1/2 cup) water
2 tbsp tomato paste
1 tsp maple syrup
1 tsp liquid smoke
1/4 tsp salt
pepper


Also:
6 sheets phyllo dough
1 tbsp non-dairy cream
Zubereitung/Instructions
Cover the soya shreds with boiling water and let hydrate for 10 minutes. Then drain and wash thoroughly, press out any excess water. Finely dice the onion and press the garlic.


Fry the soya shreds in a non-stick pan on high heat until all excess water vaporized. Then add oil and onions and fry for 2 - 3 minutes. Then add the garlic and fry for another minute.


Season with pepper and deglaze with soy sauce. Remove from the stove and let cool until lukewarm.


Fold the phyllo dough sheets lengthwise and place next to each other on the counter. Preheat the oven to 180°C (360° F).


Sprinkle over the parsley over the soya shreds and place each two tablespoons on each phyllo dough sheet. Fold in the sides and roll up.


Place the roll with the fold down on a lined baking tray, brush on the non-dairy cream and bake in the oven for 15 - 20 minutes until golden.


While the rolls are baking make the tomato dip. Combine all ingredients in a pot, bring to boil and cook for 15 minutes until it thickened to a consistency like ketchup. Season to taste with salt and pepper


Serve the phyllo dough rolls with the smoky tomato dip.