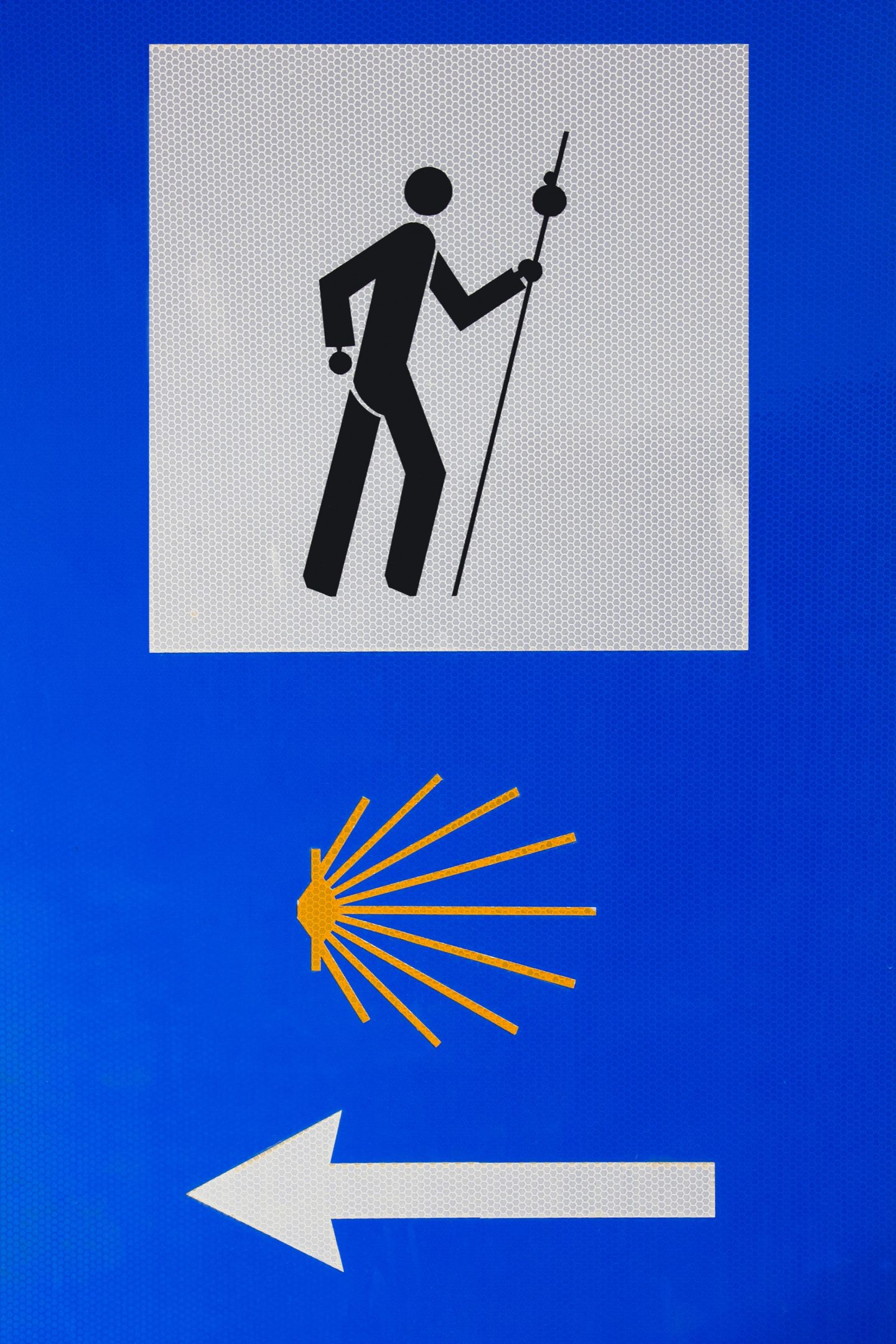 At least part of it, because the Camino Francés is 800 km (500 mi) long and therefore too long to cope with my fulltime job.
People say that you need 5 weeks to walk the whole trail. I thought about it for a second, but decided then, that only 1 week of vacation left in a whole year isn't that charming. And so I settled to three weeks in september.
How did it come to that?
How did I came to this crazy idea? Well, that was quite unexciting. I thought about my vacation and what I am going to do. Probably it would be like the most vacations: much to quickly over, leaving me thinking: "That was it? And now work again? Non-stop till christmas?". Since I had no trip planned, I saw myself cleaning up my home, going to doctors and all the things you do on vacation, because now you have time for them.
So I thought myself into a horrible mood and then said: "Stop! You have to break out. Do something, see something". How often do I think, that I'd like to see Scotland or Ireland or visit Australia sometime… Too often I live from weekend to weekend, from vacation to vacation and put off experiences to "sometime".
I checked my calendar. I didn't find "sometime". And I'm starting to guess, there is no "sometime". So go, now!
You know, I love to hike. So it was pretty clear my vacation had to be active. I am not the type that hangs by the pool all day and reads one book after another. When I lie on the beach for more than a couple of hours I get bored and need to move and see something. Also the thought of a big hotel with its mass processing at breakfast or dinner gives me the creeps.
So hiking. Mhh. But where? Ireland, Scotland? I wanted to go there "sometime" anyway ?. But I am going to travel by myself. And I never did travel by myself… So I decided to go an a busier trail. Of course the Camino de Santiago came to my mind. So I read some articles, that google picked out for me and got to know that there are several Caminos. Not only in spain, but all over Europe. Even in Germany there is a dense network of pilgrimage trails.
The most popular trail is the Camino Francés, which starts at the French-Spanish border in the Pyrenees and proceeds across North Spain to Santiago de Compostela.
I thought if maybe the Camino del Norte would be nice to hike, too. It is the coast trail. But I decided to hike the traditional route, because I think it is richer in variety. So it is going to be the Camino Francés. Part of it.
Which part shall I go?
I planned only two weeks of vacation in the first place, but now I am going to take three weeks off from work. Thus I have some slack time to cope with a bad day, an injury or a nice place, for that I want to stay another day.
If I am hiking 25 km (15 1/2 mi) a day, which is pretty much the average pilgrim does, I could hike 300 km (186 mi) in 12 days. Perfect. But which 300 km? The first 300 or the last 300 or some in between? I could also cut the trail in two parts and come back next year. The thought of leaving unfinished, telling my new-made friends: "You go ahead. I have to leave for work now" wasn't very flattering. So I am going to hike the last 300 km from León to Santiago de Compostela.
To get the certificate of pilgrimage, the Compostela, you have to go the last 100 km (62 mi) by foot or the last 200 km (124 mi) with a bike or horse. So this suits my plan. And I also think it's a good feeling to hike with a finish that I can walk towards to.
How do I get to León?
To get to León I decided to take the train. It just felt nicer and more suitable to a pilgrimage. So I checked the train schedule. 24 hours ride. Phew. That's long, very long, actually. I cannot sit still for a long time, since I get terrible back pain. So flying then. There are non-stop flights to Madrid. Or flights to León with a stop in Ibiza. I'll be watching the price trend now.
So for the next couple of weeks I will be planning my trip. This includes planning the stages, that I go each day, the hostel or hotel for my first night in León, the things, that I will carry along with me (less is more here!) and what I am going to eat as a vegan.
I'd like to share with you every detail of my adventure and keep you posted!
Love,
Rina