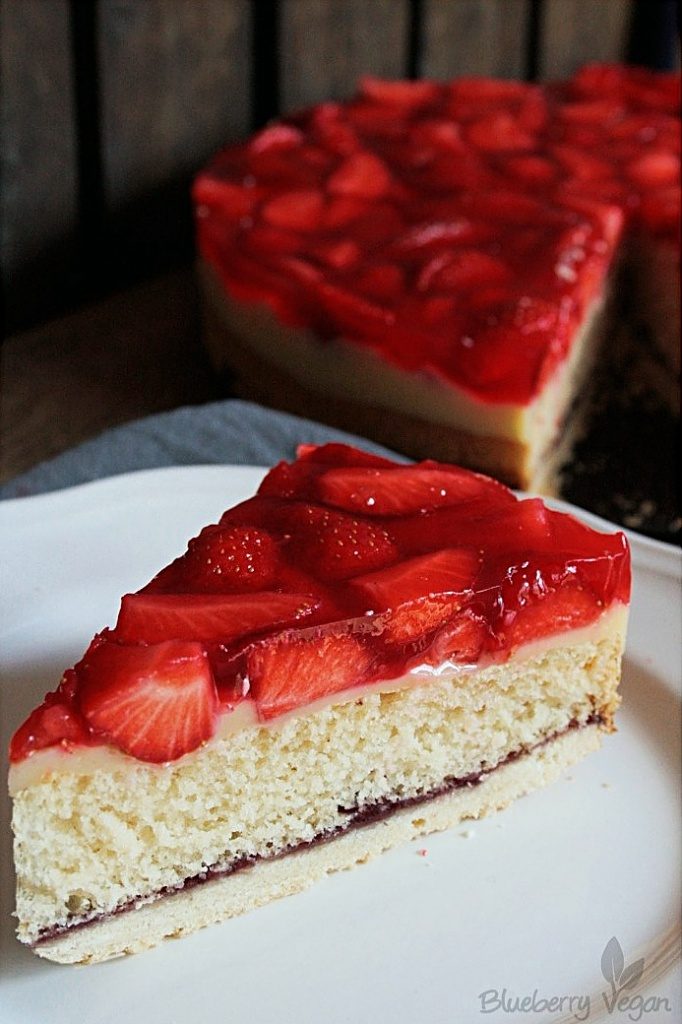 [Advertising: Affiliate Links]
When I am up to bake a strawberry cake I often cannot decide how to bake it. On the one hand I like a crunchy crust with strawberries on top on the other hand I like a strawberry sponge cake with vanilla pudding.
What can I say? I did both this time. The result is this ultimate strawberry cake. Ultimate because it is crispy, fluffy, moist, sweet and fruity at the same time.
The two different bases are baked over each other and are separated visually with strawberry jam. To prepare this cake, you will need a litte more time than for baking a cake with just one base, but its worth it. It also does not take forever, since you do not have to let the bases cool down before you continue with the pudding layer.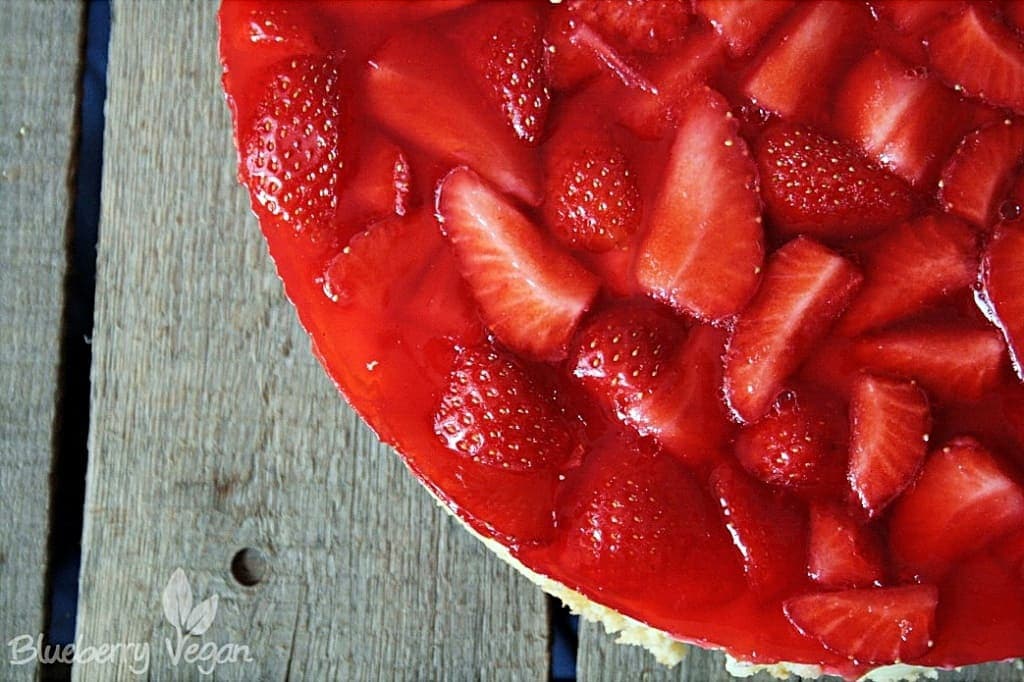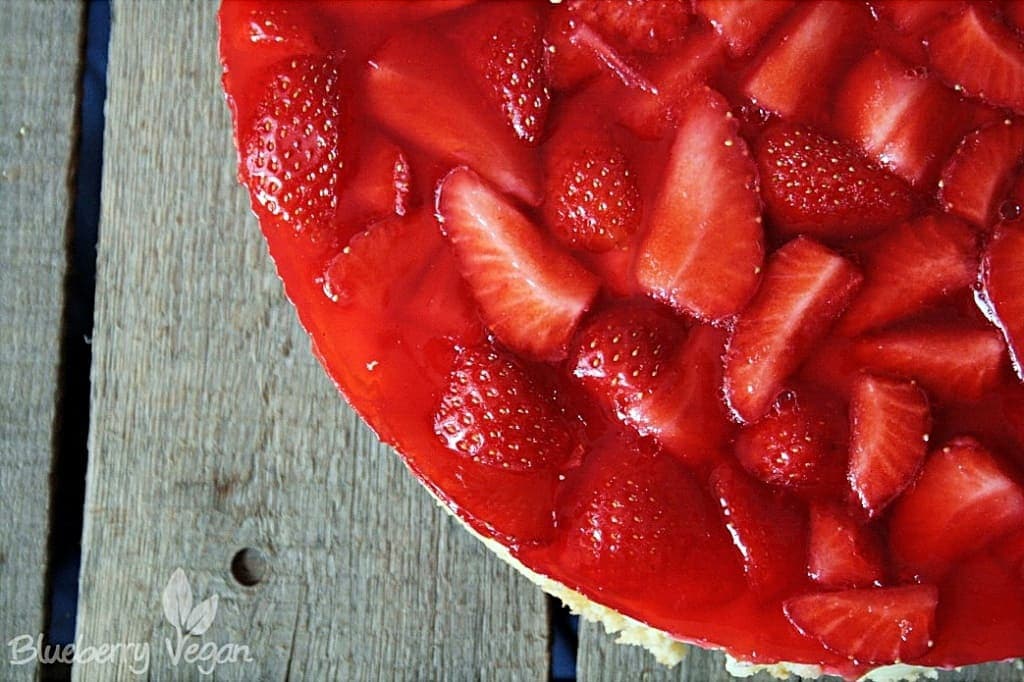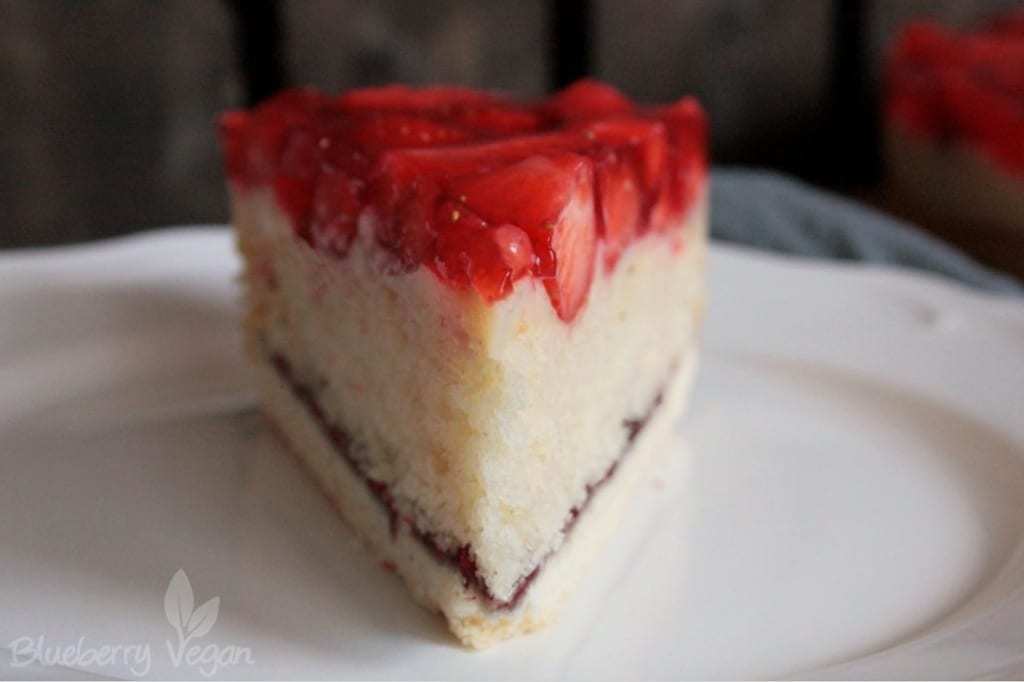 If you only have raspberry or blueberry jam at home, you can use it, too. It tastes good as well, I would know. Under all circumstances let the cake cool in the fridge for about 1 – 2 hours, so that it stays in shape when you cut it.
Enjoy this delicious cake!
Love,
Rina
Looking for more cakes with fruit? There you go: apple pie, fruit crumble cake, chocolate tartlets and plum cake with quark and oil dough.

Strawberry Cake
Zutaten/Ingredients
For the crust:
200 g (7 oz) white flour - spelt or wheat
60 g (2 oz) sugar
1 pinch salt
100 g (3.5 oz) vegan butter
2 tbs soy milk


For the sponge cake:
220 g (7.8 oz) white flour - spelt or wheat
80 g (3 oz) sugar
1/2 pk. baking powder
50 ml (3 tbs) neutral tasting oil
200 ml (2/3 cup plus 2 tbs) sparkling water


For the pudding:
350 ml (1 1/2 cups) soy milk
2 tbs sugar
1 Pk. vanilla custard powder


You also need:
500 g (18 oz) strawberries
1 pk. red fruit tart glaze, vegan
2 tbs sugar
3 tbs strawberry jam
Zubereitung/Instructions
Preheat the oven to 180° C (360° F).


Cut the butter into small pieces and mix with the other ingredients for the crust. Knead until a homogen batter forms.


Grease a springform pan (26 cm - 10 inches) and put in the crust dough. Spread evenly on the ground and perforate with a fork. Bake in the oven for about 20 minutes until the surface is beginning to brown. Get the cake out of the oven and spread the strawberry jam on the crust.


For the sponge cake in a big bowl mix the dry ingredients, then add the wet ingredients and give it a short stir with a whisk. Just mix until only a few little lumps are left.


Pour the batter in the springform pan on the jam and bake in the oven for about 30 minutes until a toothpick comes out clean.


While the sponge cake is baking, clean the strawberries and cut them into quarters, set aside.


When the cake is ready begin to prepare the pudding. Just mix the ingredients and bring them to boil. Pour over the cake and immediately spread the strawberries on top.


For the glaze just mix all ingredients together and bring them to boil. Let the glaze cool down a couple of minutes, then pour over the strawberries.


Let the cake cool down a little bit and then place it in the fridge when its lukewarm. Give it 1 - 2 hours to cool and tighten, bevor you eat it all.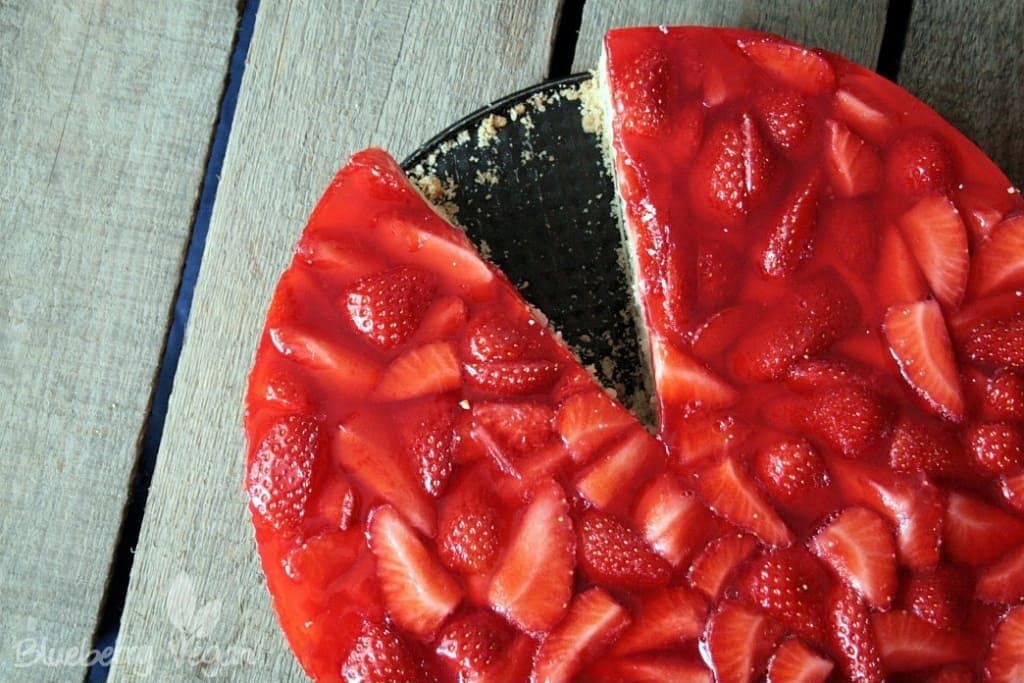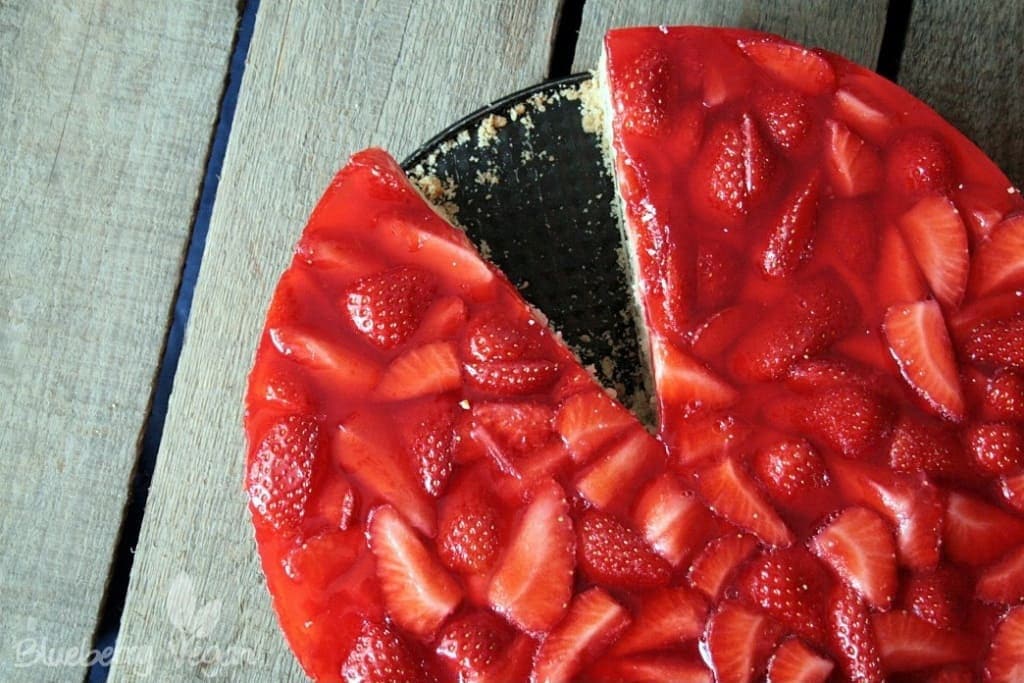 The cake is also great with fresh peaches!