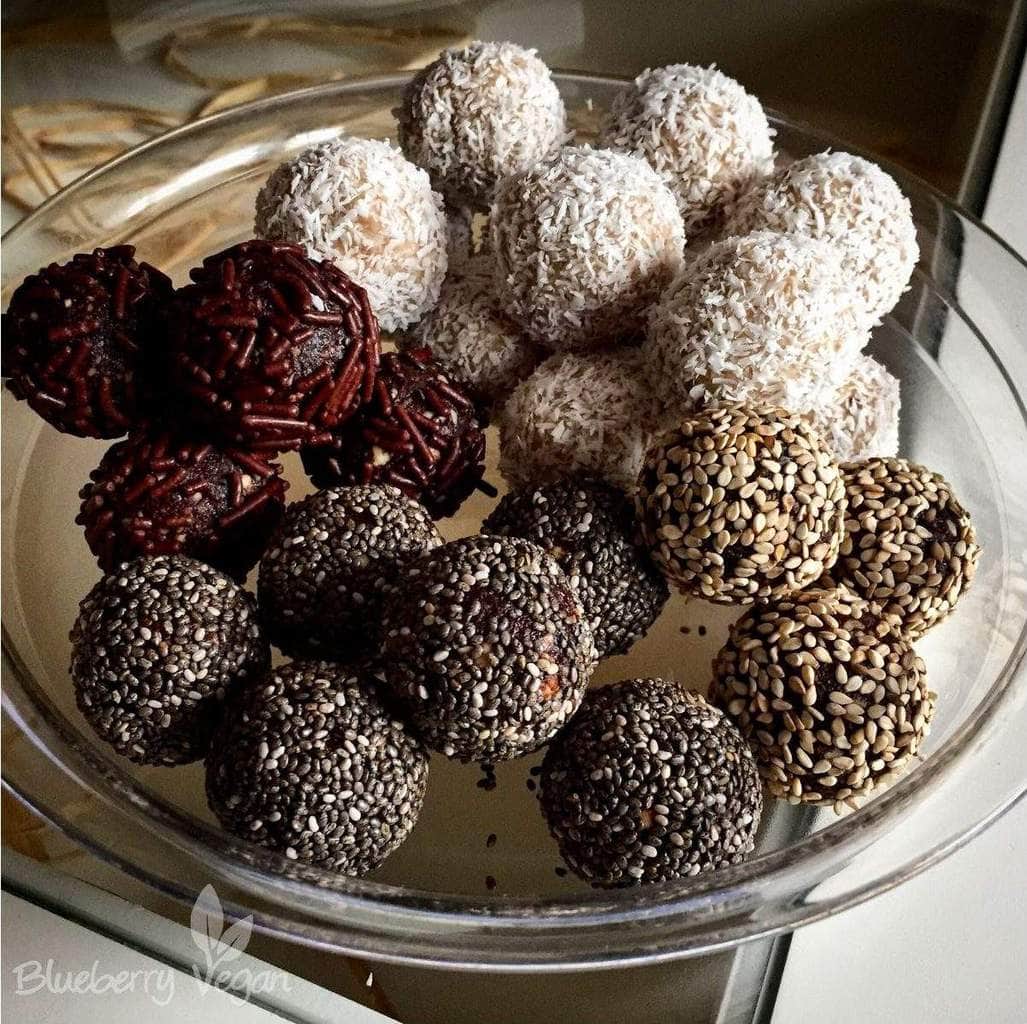 [Advertising: Affiliate Links]
I must confess: I'm have a sweet tooth. And no day goes by that I don't eat something sweet. My favorites are chocolaty or fruity. Or even better: a combination of these two. I'd die for chocolate with cherries or oranges. The sweet and intense flavor of a dark chocolate paired with the fruity acidity of cherries or oranges is a wonderful combination.
Have you tried energy balls yet? Those little raw balls are made from dates and nuts. To prepare them you need a food processor. When you shred dates and nuts in your food processor, a sticky mixture forms, that you can roll into balls.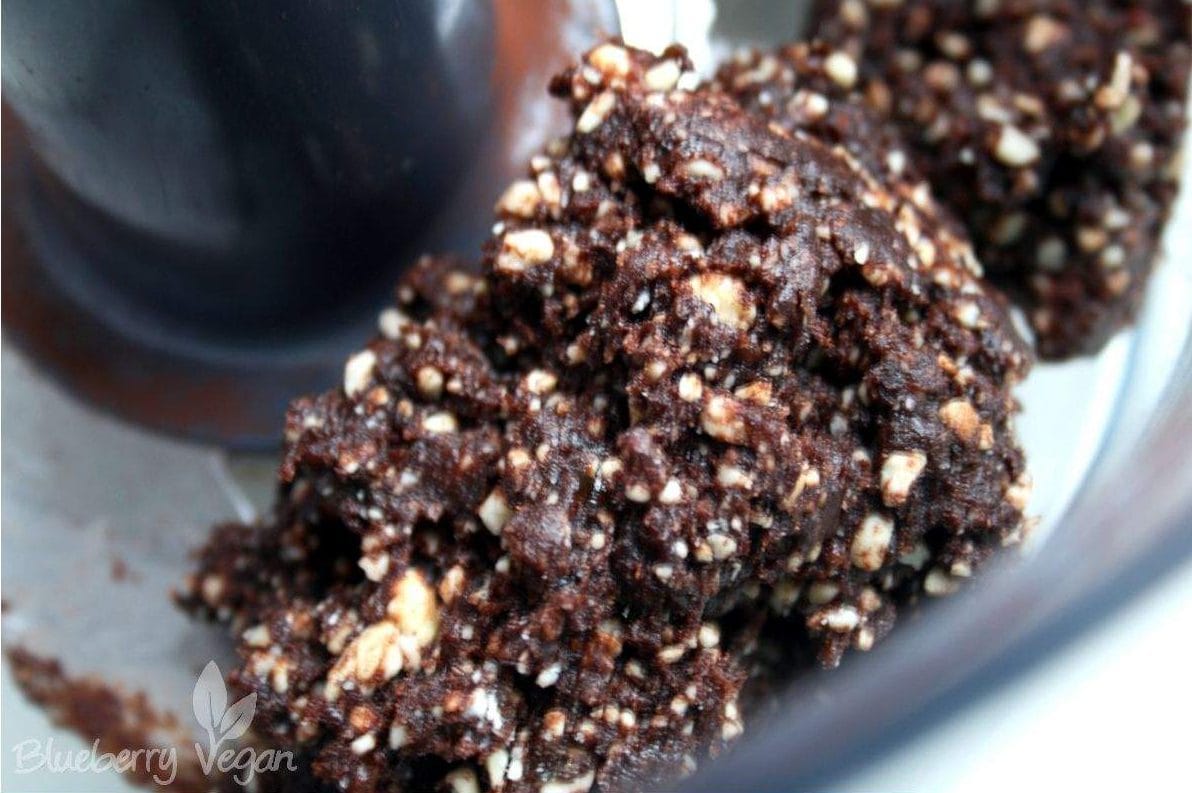 Store the energy balls in the fridge to keep them in shape. This way you have a fresh and healthy snack at hand, when the sugar craving kicks in.
I most love the combination of dates, cashews, chocolate and orange. So I'm sharing the recipe of this version with you. If you aren't into the combo chocolate-orange, omit the orange.
Enjoy your little treat!
Love,
Rina
More energy balls? Also try my energy balls chocolate peanut butter, energy balls almond cranberry and energy balls yoghurt strawberry.

Energy Balls with Chocolate and Orange
Ergibt/Yield:
10- 12 Energie Balls
Zutaten/Ingredients
For the balls:
80 g (3 oz) dried dates, pitted
80 g (3 oz) raw cashews
25 g (1 oz) raisins
15 g (1 heaped tbs) cocoa powder
1/2 orange, zest


To toss in:
chia seeds
sesame
chocolate sprinkles
coconut shreds
Zubereitung/Instructions
In a food processor shred all the ingredients for the balls until a sticky mixture forms. Depending on the dates you use, you might add 1/2 - 1 tsp water to help that.


Take a heaped teaspoon of the mixture and roll it into a ball shape. Repeat until all the mixture is rolled.
Toss the energy balls in chia seeds, sesame, chocolate sprinkles or coconut shreds if you like.
Tipps/Notes
The energy balls are good at least a week, when you keep them in the fridge. Probably even longer, but they didn't exist longer than a week in my fridge...