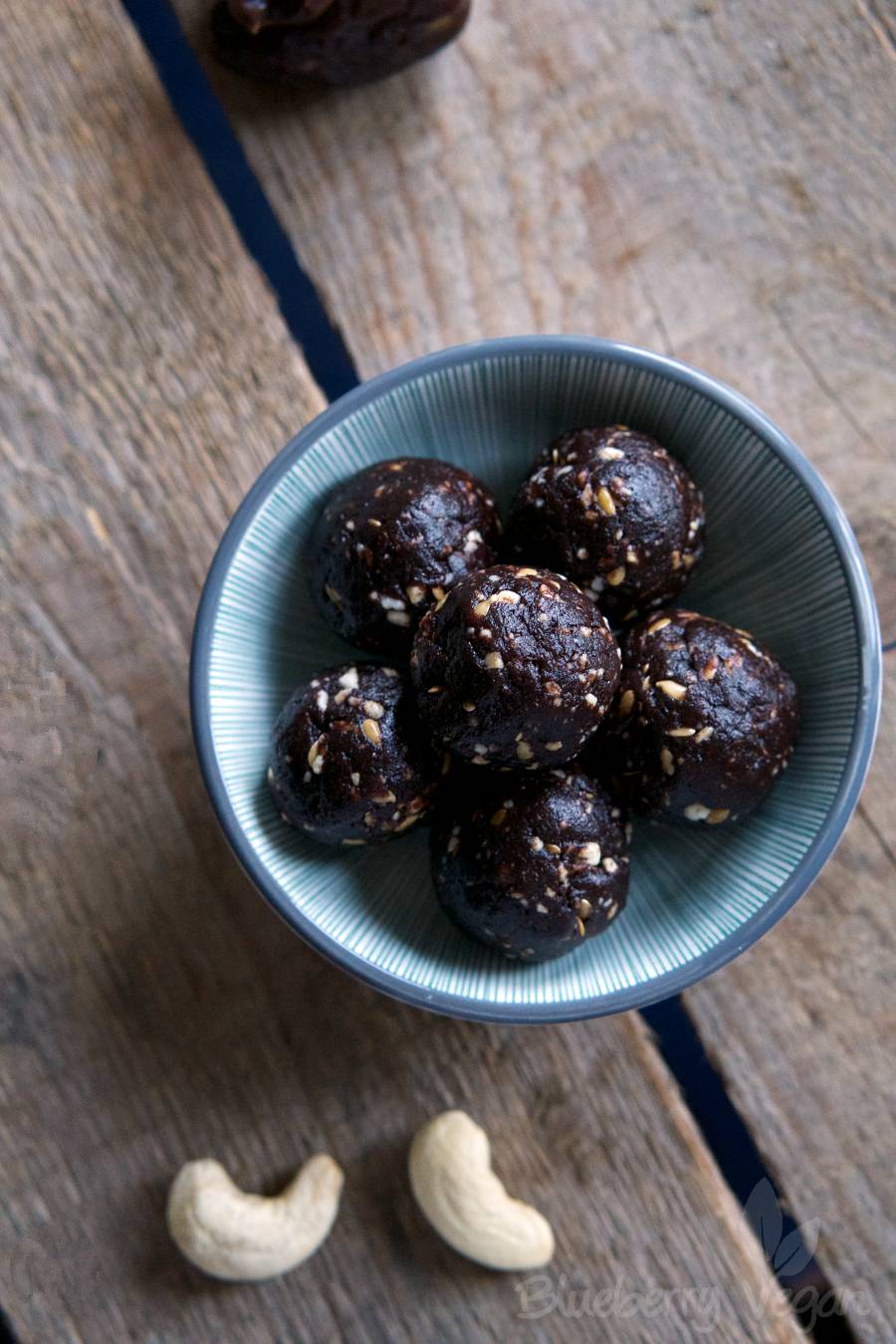 [Advertising: Affiliate Links]
I prepared energy balls again. You have to try this flavor! Anyone who tried these, was excited about them. My colleagues placed an order with me to bring them to work on a weekly basis.
These energy balls are super chocolaty and rich in flavor. They are made basically from the same ingredients, like my chocolate orange energy balls, which are dates and cashews. I added some peanut butter, cocoa powder, chia seeds and a bit of maca powder.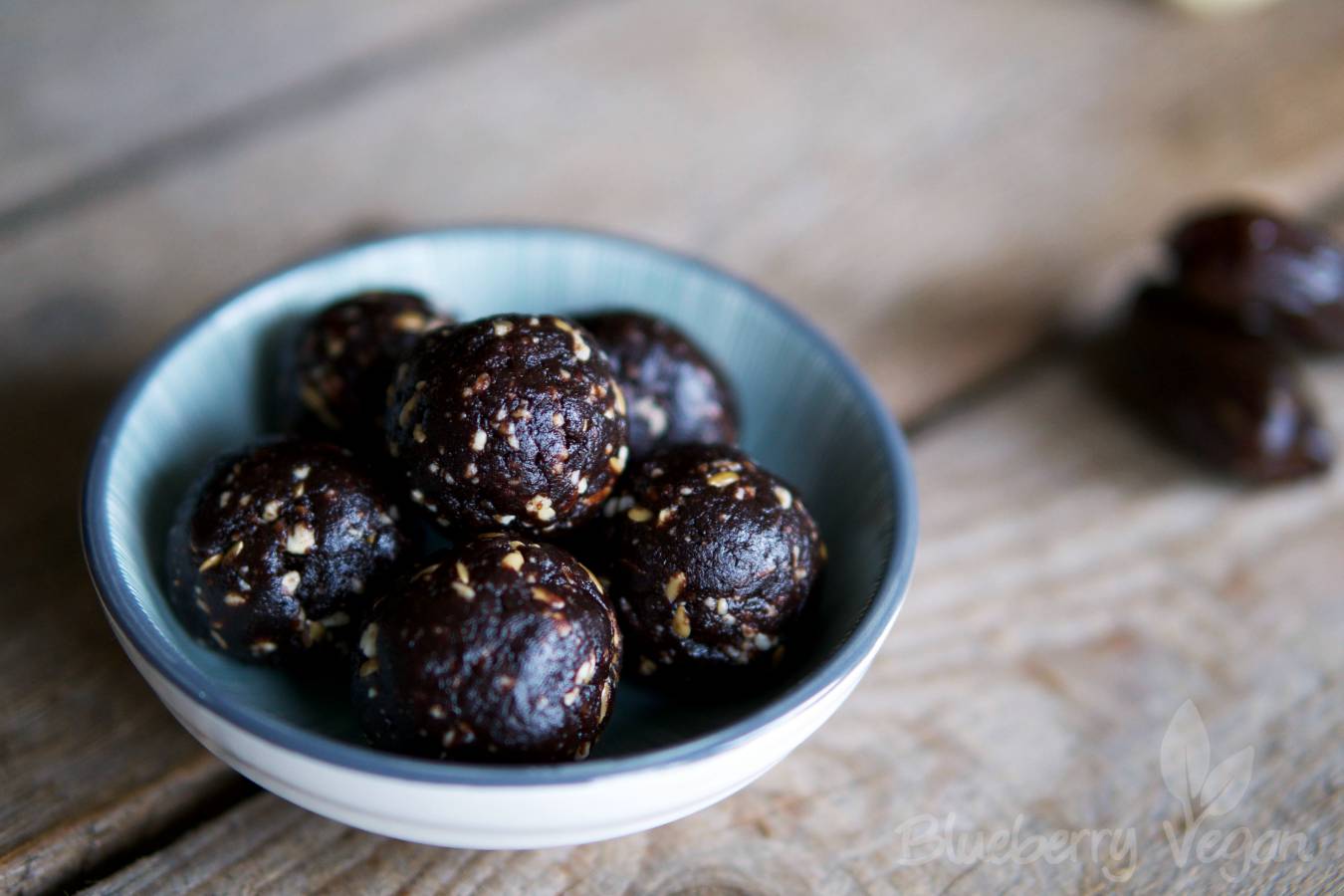 To prepare the energy balls mix the ingredients in a food processor until a sticky dough forms. Take a tablespoon full and roll it in a ball shape.
Chia seeds are literally in every mouth now. These little spots bring some extra crunch to your energy balls and also good nutrients such as calcium, potassium and zinc. They also contain, just like flax seeds, a lot of omega 3 fatty acids. But you don't have to crush chia seeds to make your body absorb the good nutrients. When you use flax seeds you always should.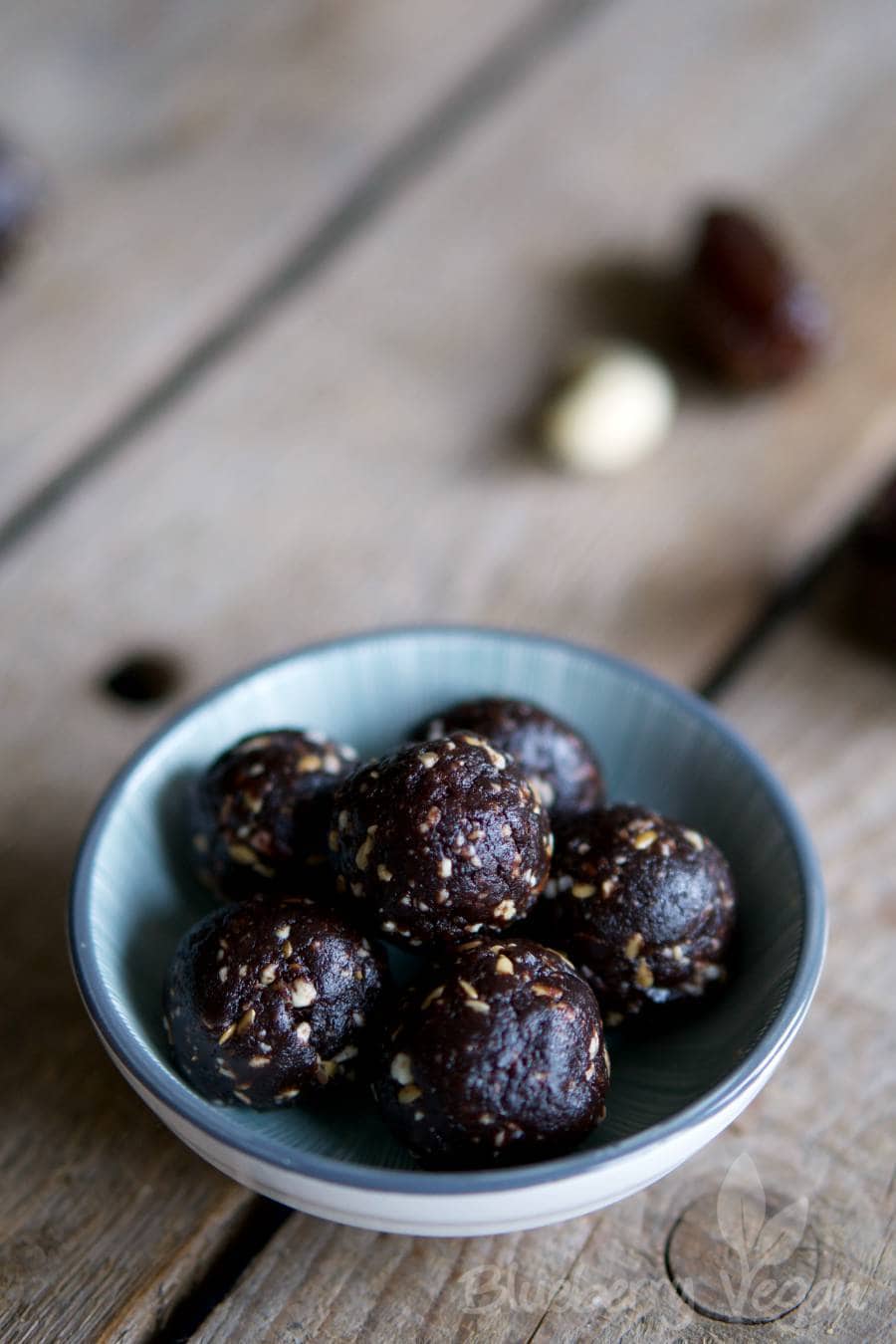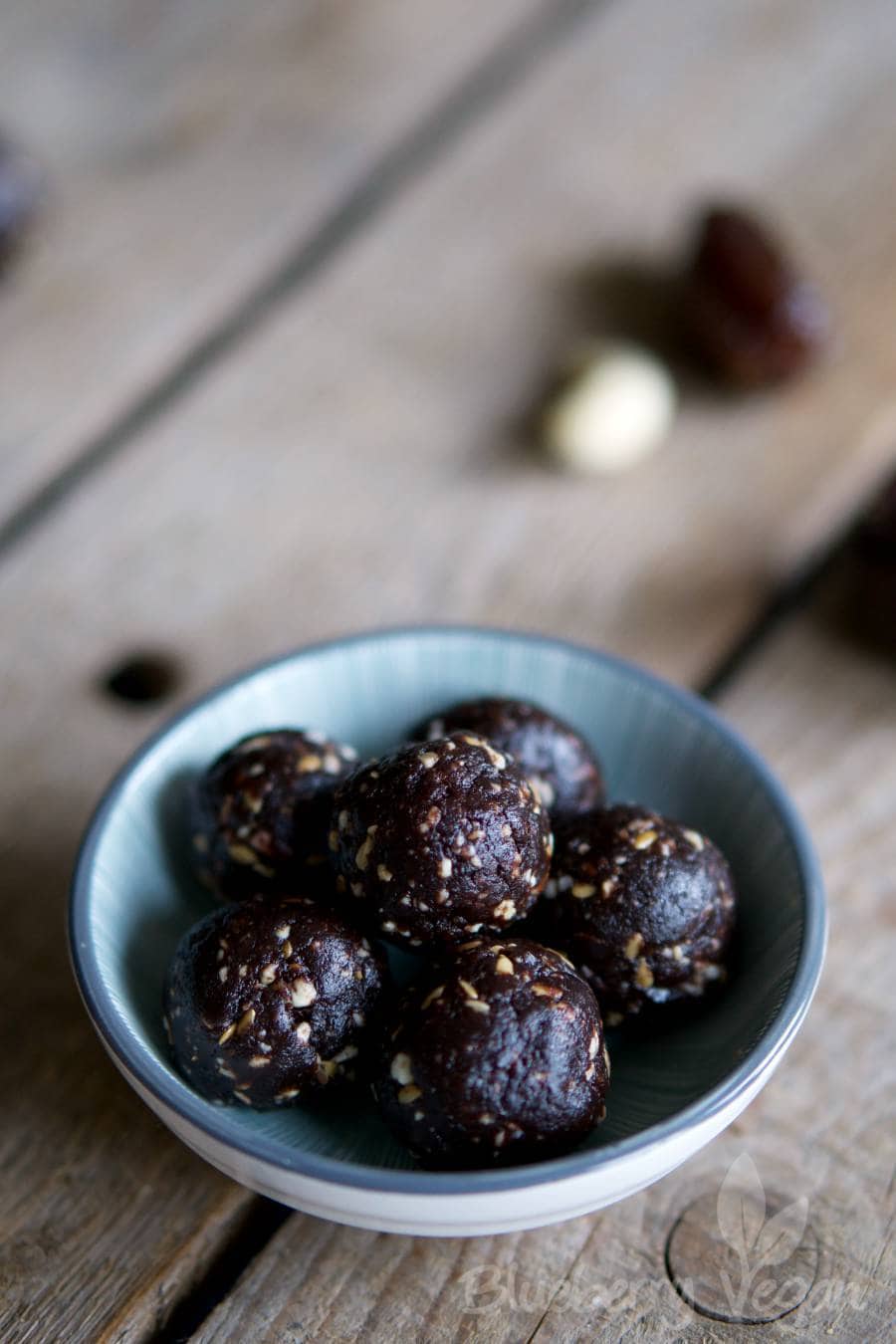 Maca is a plant, cultivated in the Peruvian Andean. For maca powder the root is dried and then ground. It contains lots of essential amino acids, iron and calcium. Also it is supposed to strengthen your immune system and enhance physical and psychological capacity. If you don't want to use maca, just omit it.
You see this? These energy balls have a lot of energy 😉
Love,
Rina
More energy balls? Also try my energy balls chocolate orange, energy balls almond cranberry and energy balls yoghurt strawberry.

Energy Balls Peanut Butter Chocolate
Ergibt/Yield:
10 - 12 Balls
Zutaten/Ingredients
80 g (1/2 cup) dates, pitted
80 g (1/2 cup) cashews
25 g (2 tbsp) raisins
2 tbsp cocoa powder
1 heaped tbsp peanut butter
1 tbsp chia seeds or crushed flaxseed
1 tsp maca - optional
1 pinch of vanilla
maybe 1/2 - 1 tsp water
Zubereitung/Instructions
Combine all ingredients in a food processor until a sticky dough forms.


Depending on how juicy your dates are, you might pour a few drops of water in to help the mixture to stick together.


Spoon a table-spoon full in your hands and form a ball shape. Continue until the mixture ist rolled.
Tipps/Notes
Keep the energy balls in the fridge up to two weeks.