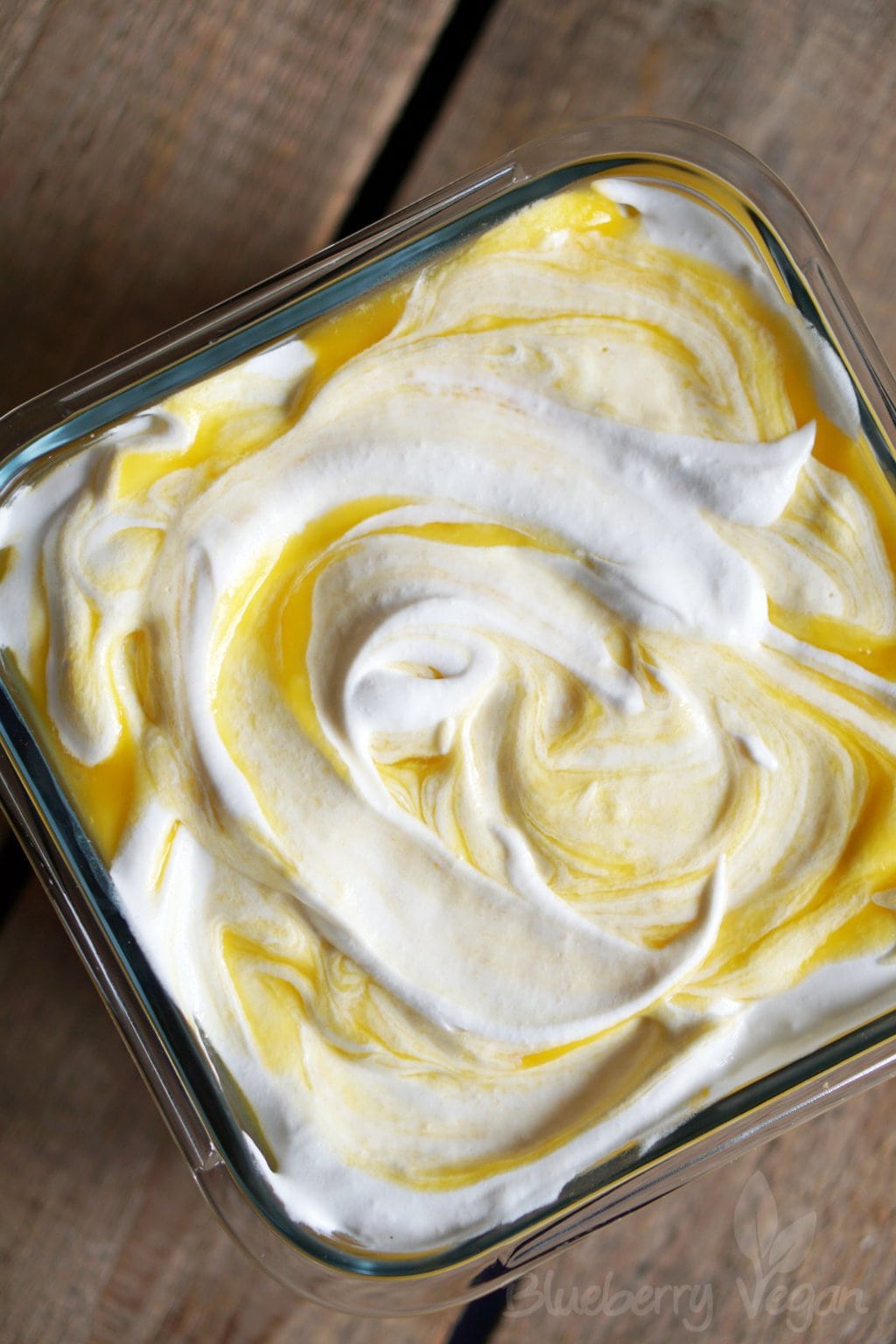 Out of curiosity, I bought a pack of vegan mascarpone a couple of months ago and had it in the fridge, since then. Now, that it was overdue for two month, I finally turned it into a tiramisu.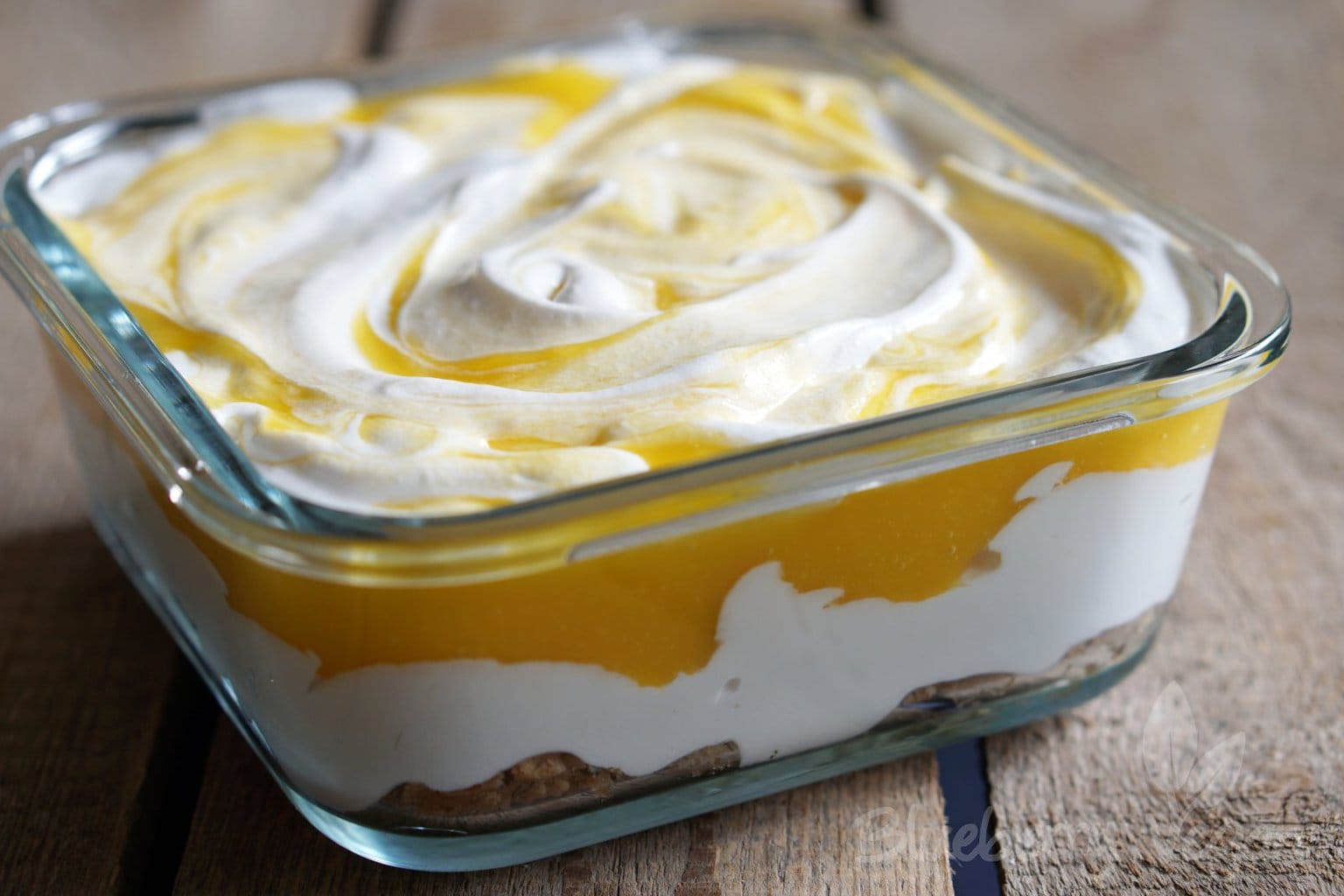 The combination of vegan mascarpone and vegan whipped cream makes this tiramisu beautifully creamy and airy. Instead of mango, you can also use strawberries, cherries, plums or else. Depending on what you are up to.
Enjoy!
Love,
Rina
Are you looking for more fruity desserts? Also try lemon tiramisu, chocolate cherry dessert, pear blueberry crumble, baked apple crumble, vegan Crème brûlée and nice cream.

Mango Tiramisu
Ergibt/Yield:
2 - 3 Servings
Zutaten/Ingredients
1 pk. vegan mascarpone
1 pk. vegan whipped cream, sweetened
2 slices grain bread
1 tsp lemon peel
3 tbsp maple syrup
2 tbsp warm water
1 mango
Zubereitung/Instructions
Whip the cream. Mix the mascarpone with 1 tablespoon of maple syrup and 2 tablespoons warm water until smooth. Fold in the whipped cream. Purée the mango.


Crumb the grain bread into a glass container and mix with the lemon peel. Drizzle over the rest of the maple syrup and spread half of the cream on. Set aside two tablespoons of the mango and pour the rest over the cream. Add the rest of the cream and then spread the rest of the mango in circles on top.


Refrigerate for 1 hour before serving.
Tipps/Notes
Instead of mango you can also use strawberries, cherries, plums or else.