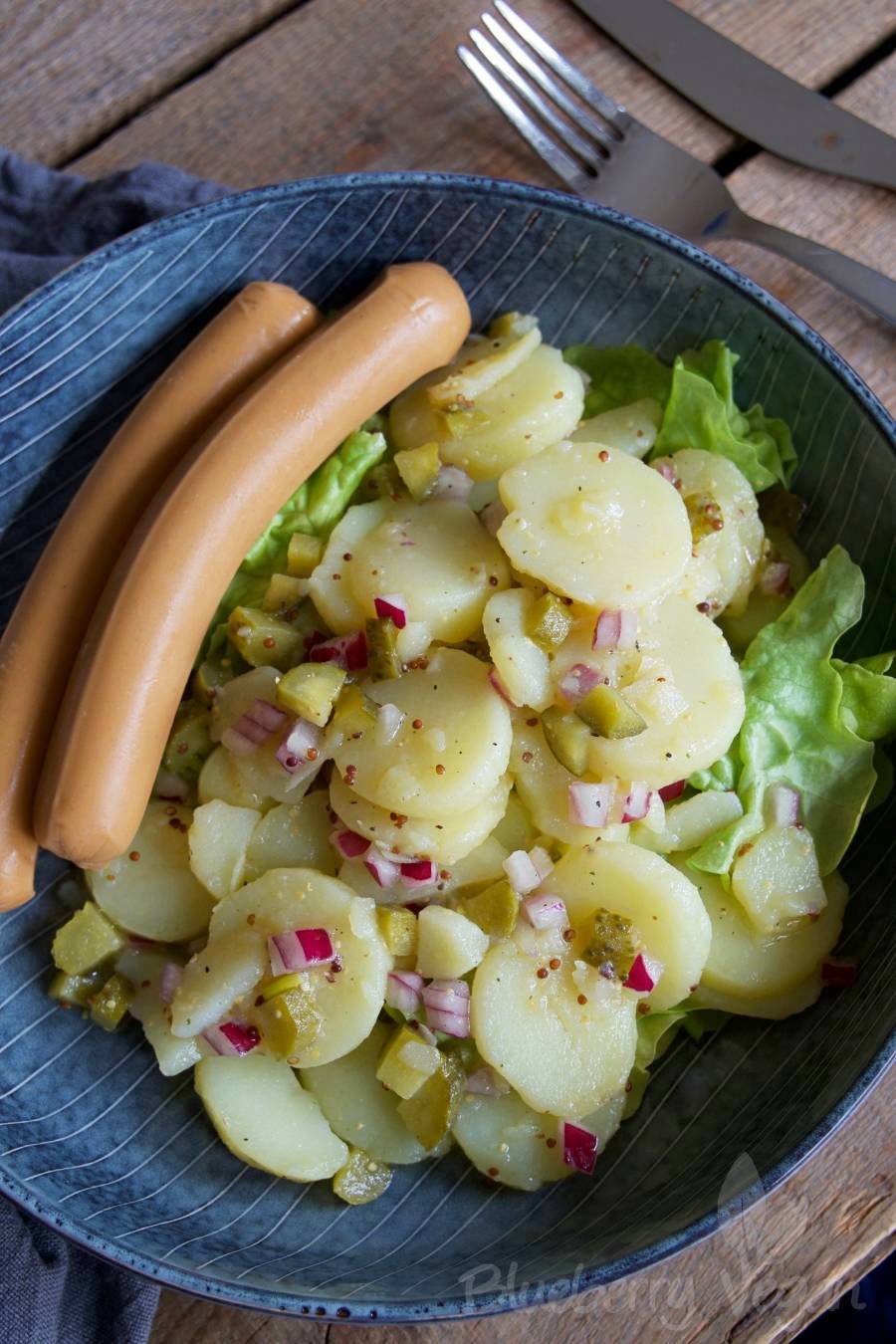 [Advertising: Affiliate Links]
Yesterday was Christmas Eve and on Christmas Eve I always have potato salad and wieners, it's tradition. In 33 years only two years I had something else. The one time, I was still a child, my mom decided to serve filled shell noodles on Christmas Eve. It was really delicious, nevertheless we all agreed: next year we will have potato salad again, because something was missing. The second time was last year, when my sister cooked a vegan meal (she is not vegan) for me and my mom. It was beetroot carpaccio, veggie strudel with root vegetables and apple crumble. That was so great!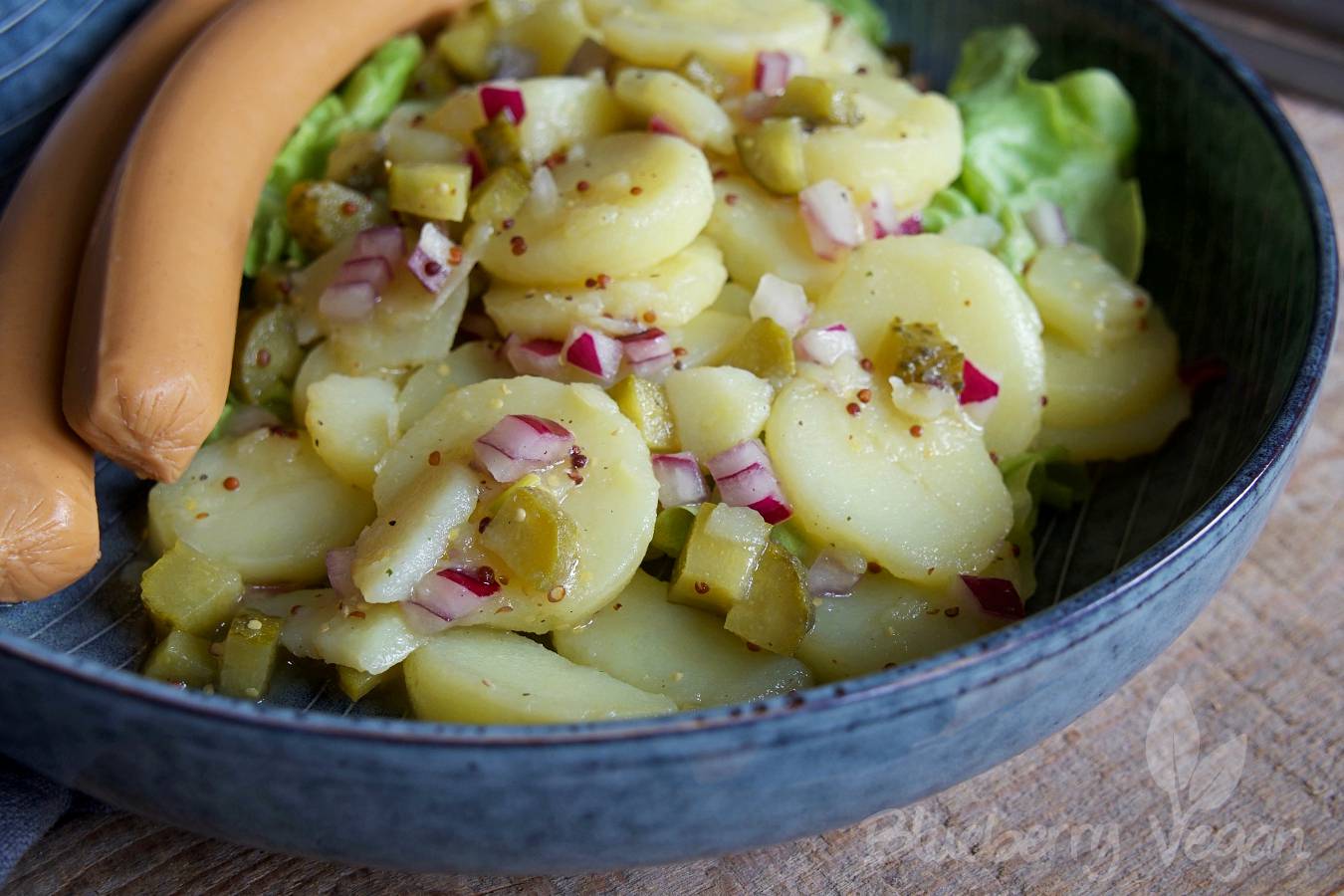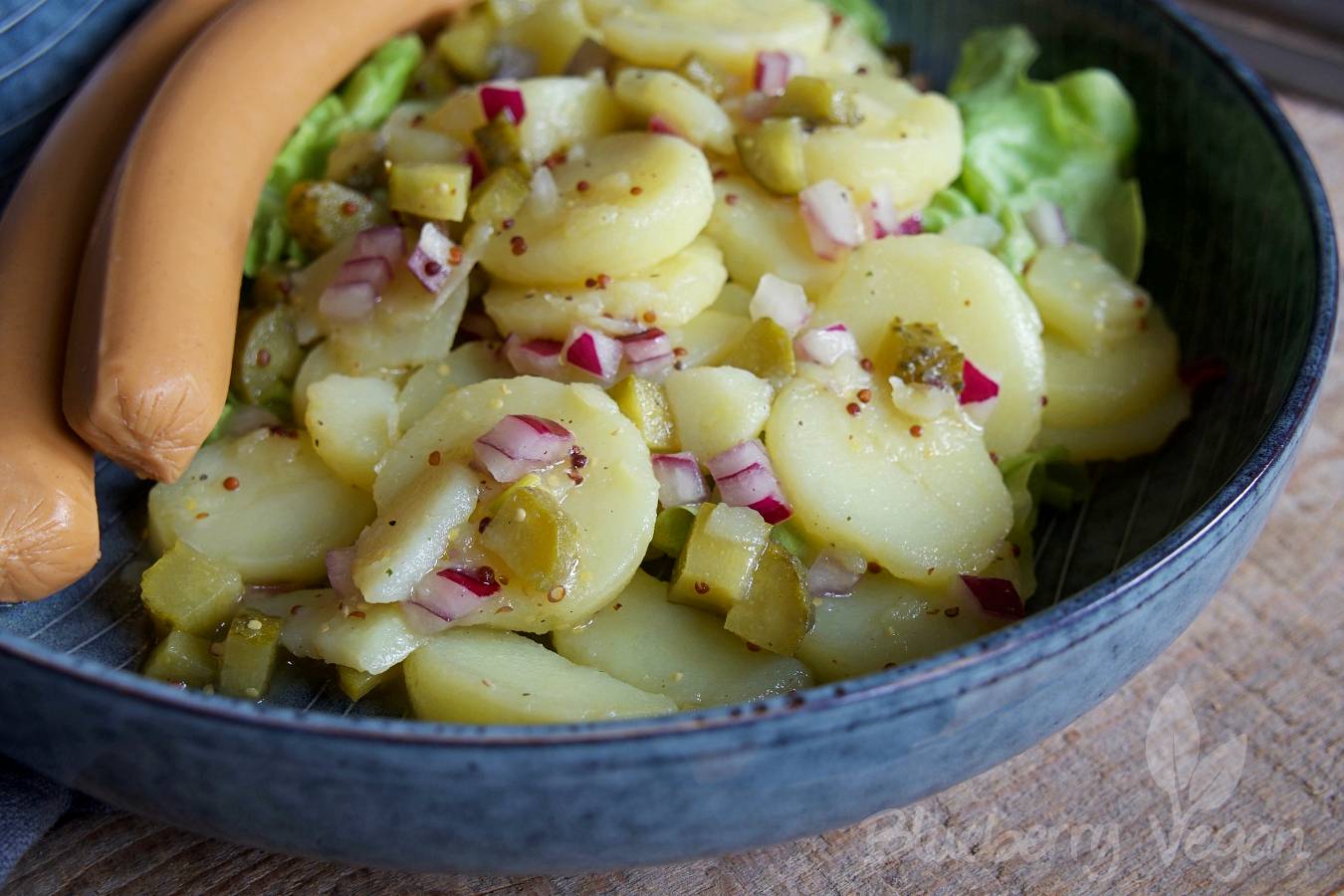 This year I was so looking forward to have potato salad. This salad is very simple and with no fancy ingredients. It's not only great on Christmas Eve, but at a barbecue in summer or for parties.
The wieners I got from VegAmigo.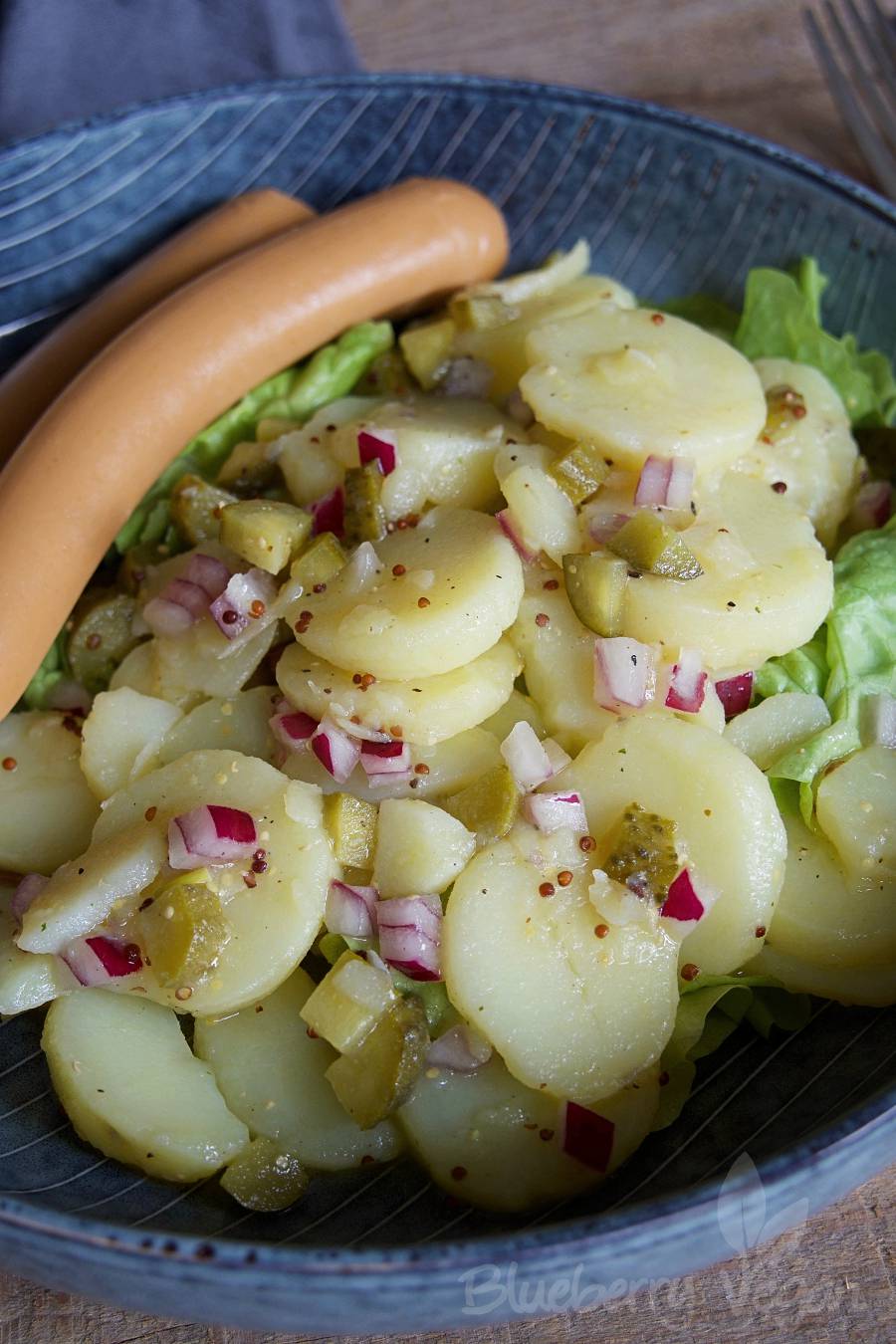 I hope you like the salad as much as I do. Enjoy!
Love,
Rina
Potato Salad
Zutaten/Ingredients
1000 g (2 lbs) potatoes
1 red onion
4 small pickles
200 ml (3/4 cup) strong vegetable broth
2 tbsp oil
2 tbsp vinegar
1 tsp grainy Dijon mustard
salt
pepper
chives - to taste
Zubereitung/Instructions
Cook the potatoes in salty water, let cool a little and peel. Cut in slices and pour them into a big bowl.


Finely chop the onions and pickles and add to the potatoes. Mix vegetable broth, oil, vinegar, mustard, salt and pepper to a dressing and pour over the warm potatoes. Mix well and let sit at room temperature for at least and hour, better two.


Season the salad with salt once more before serving and dress with chives, if you like.