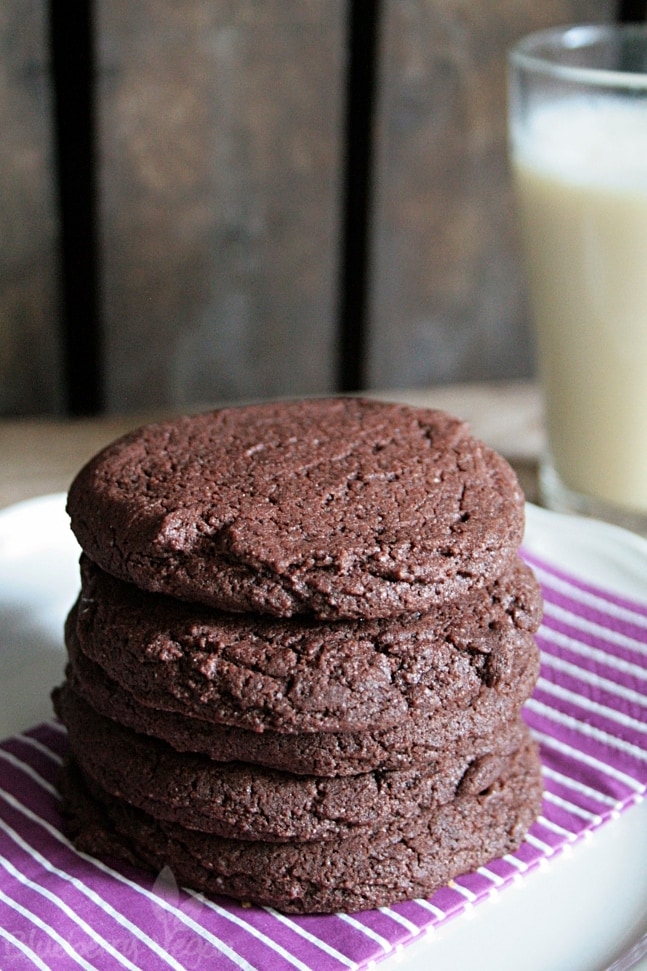 [Advertising: Affiliate Links]
Do you know that? That moment when you think: "I need something sweet! Right now!" Too bad though, that there is nothing in your drawer to save you from your cravings.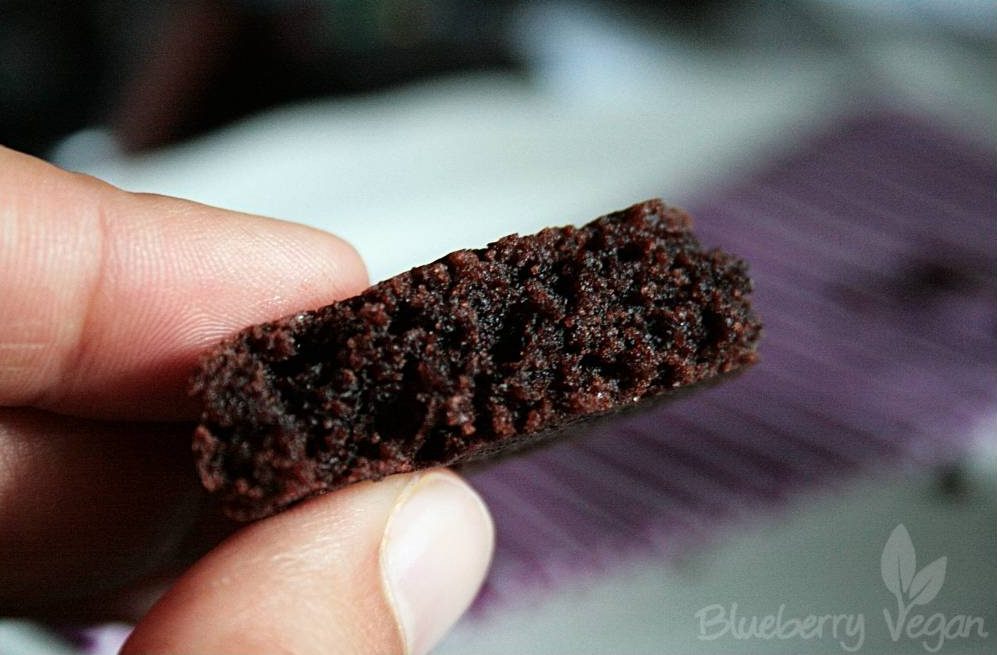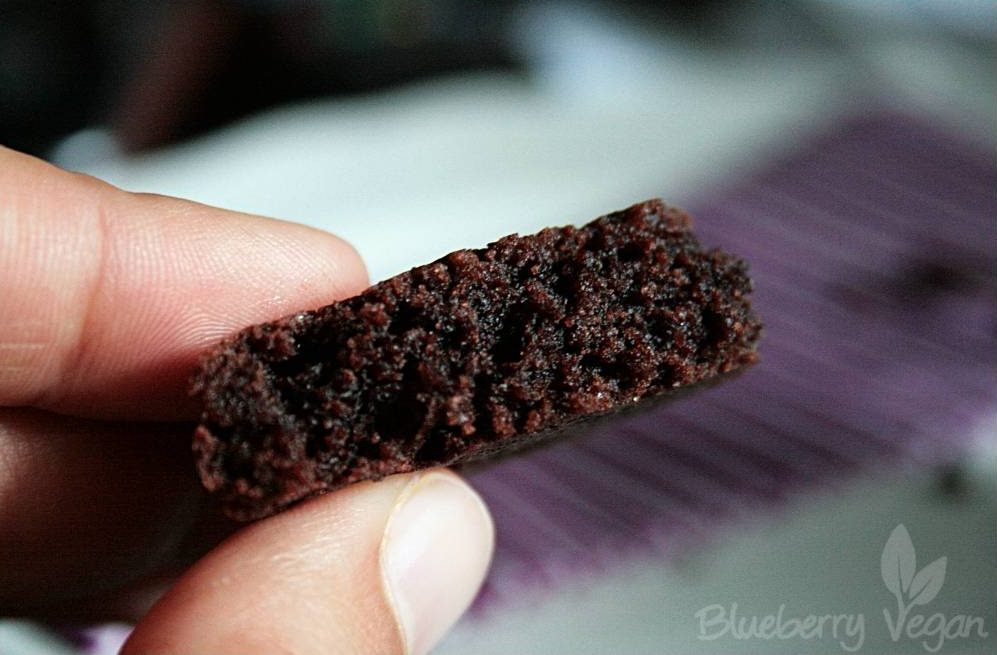 If you can calm down your stomach ( or more likely your head) for a couple of minutes, then this quick and chewy chocolate cookies are perfect for you.
With only a few ingredients, that you'll probably have at home, a bowl and a fork it is from craving to cookie in only 15 minutes.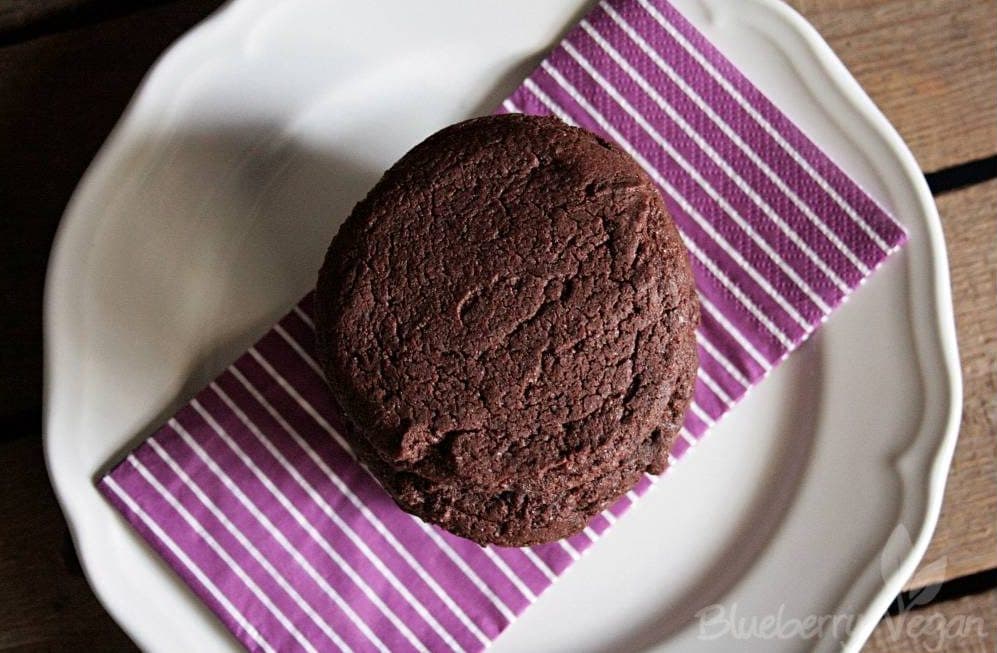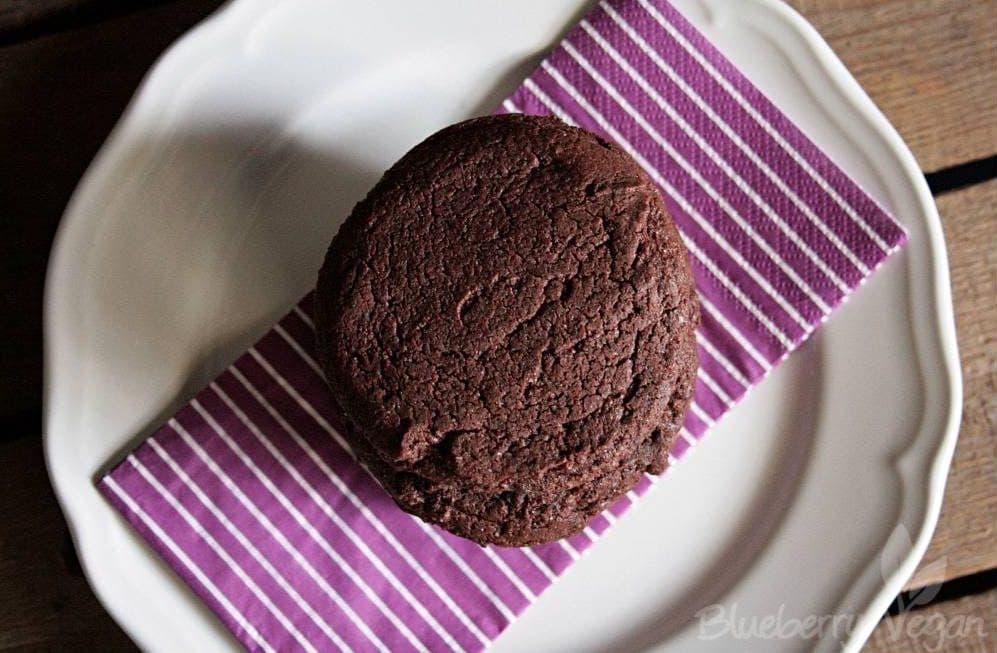 If you want to increase the chocolate flavor add some chocolate chips to the dough. Just as easy and delicious are also chocolate chip cookies.
Enjoy!
Love,
Rina
Want more cookies? Also try chocolate chip cookies, no-bake oatmeal cookies, chocolate orange cookies, granola cookies, spritz cookies, coconut macaroons and spitzbuben cookies.

Simple and Quick Chocolate Cookies
Ergibt/Yield:
6 - 9 Cookies
Zutaten/Ingredients
80 g (2.8 oz) sugar
60 g (2.1 oz) neutral tasting oil
3 tbsp soy milk
1 tsp vanilla extract - alternative ground vanilla
120 g (4.2 oz) flour - spelt or wheat
20 g (0.7 oz) cocoa powder
1/2 tsp baking soda
1/4 tsp salt
Zubereitung/Instructions
Line a baking tray with parchment paper and preheat the oven to 180° C (360° F).


In a bowl combine sugar, oil, milk and vanilla extract and beat with a fork for 2 minutes. Then add the other ingredients and stir until a smooth dough forms.


Either use an ice cream scoop or a tablespoon to drop the dough on the baking tray, flatten the heaps and bake in the oven for 8 - 10 minutes, depending on the size of the cookies.


Let cool for 5 minutes on the tray, then transfer to a cooling rack and let cool completely or eat right away...
Tipps/Notes
To get beautiful round cookies make sure to drop the dough on the tray in a round shape.
The right moment to remove the cookies from the oven is, when they get little fissures on the surface. With this
ice cream scoop
I make exactly 6 even cookies with this amount of dough. Also to pour batter into muffin paper liners this scoop is a great help. Try to make
vanilla extract
yourself!