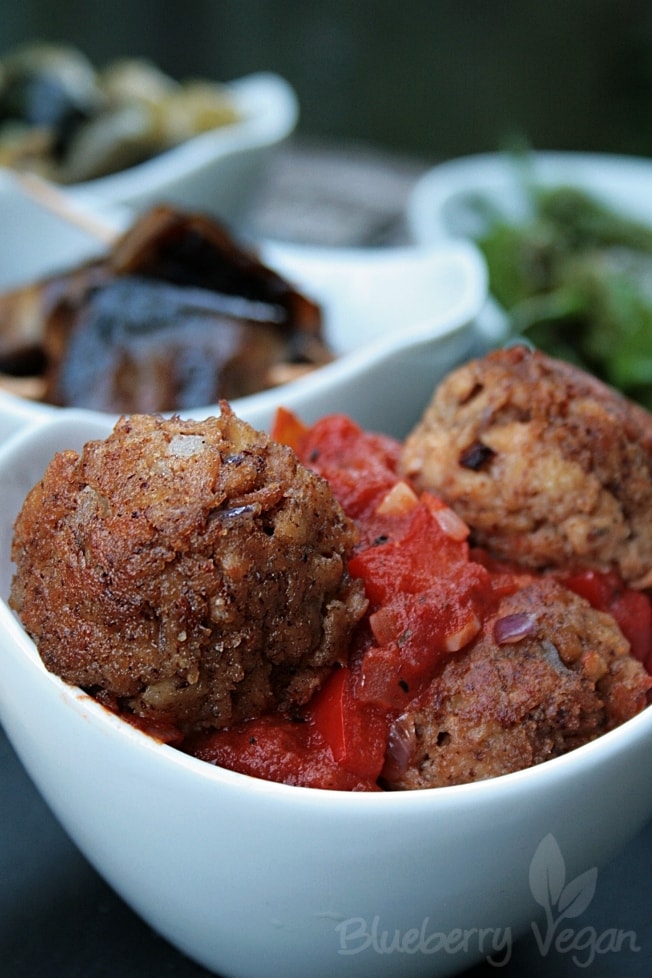 [Advertising: Affiliate Links]
Greetings from the beautiful country of Spain! Before I left for hiking the Camino de Santiago, I veganized some spanish specialties. Can you imagine Spain without Tapas? I couldn't either!
Tapas are served with an alcoholic drink, such as wine or beer. We know it as an appetizer. Many Tapas are made with or of animal products, so it is time for some vegan Tapas!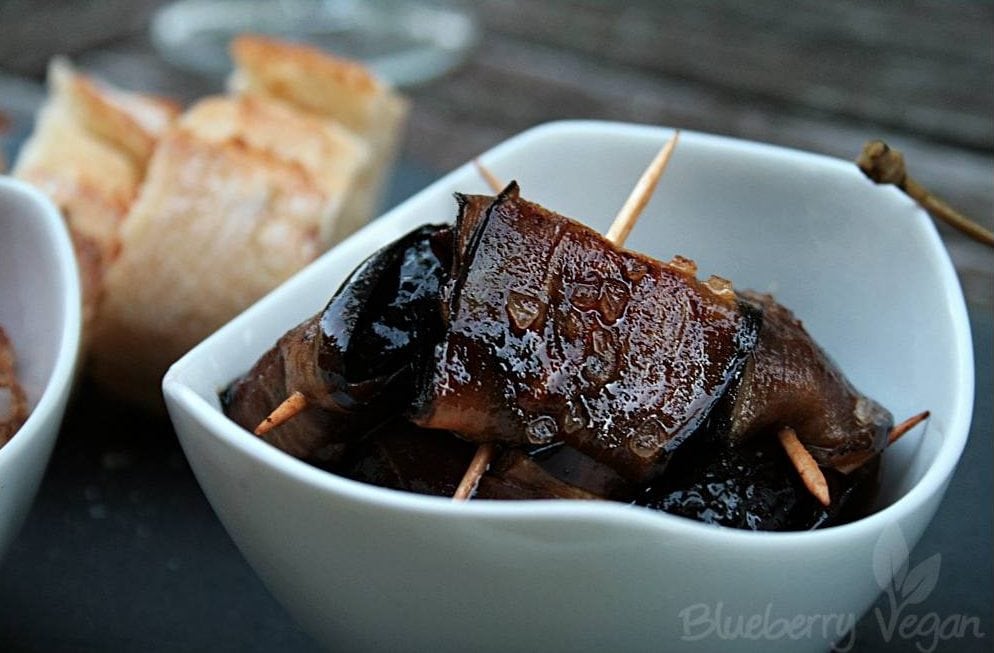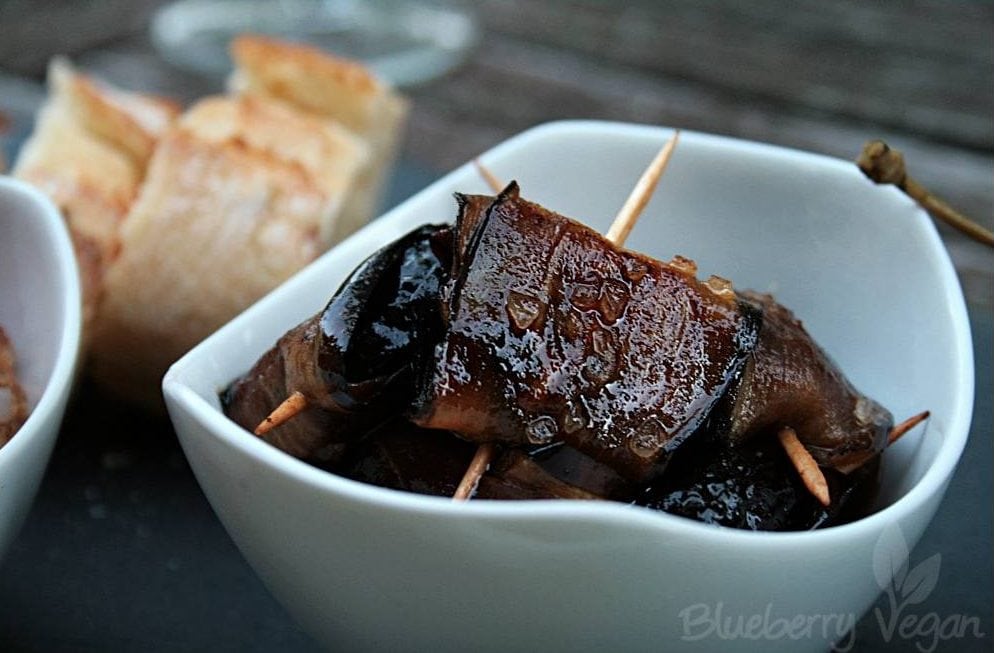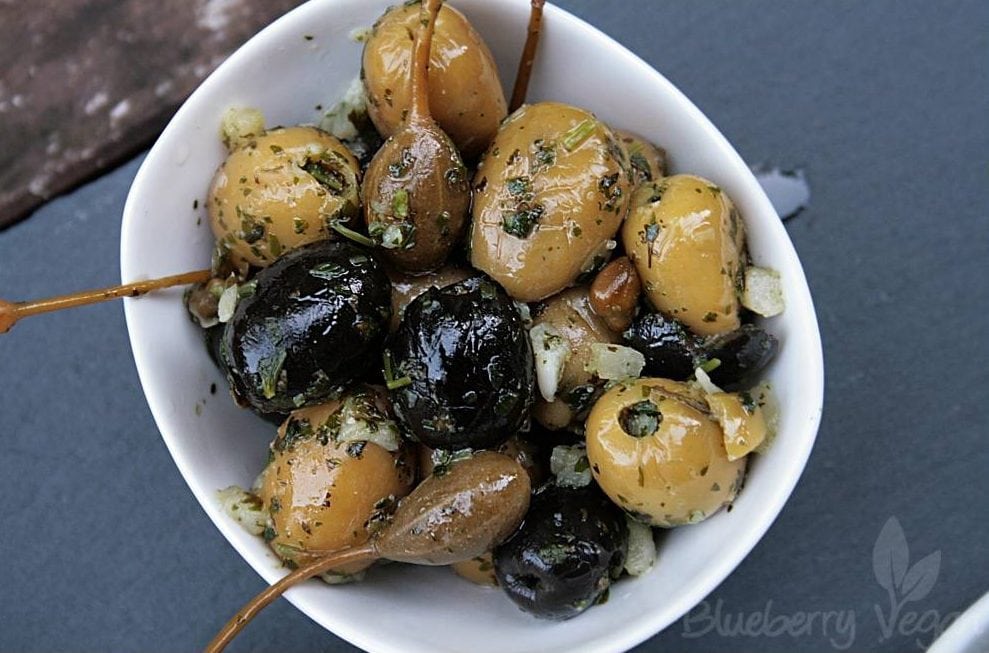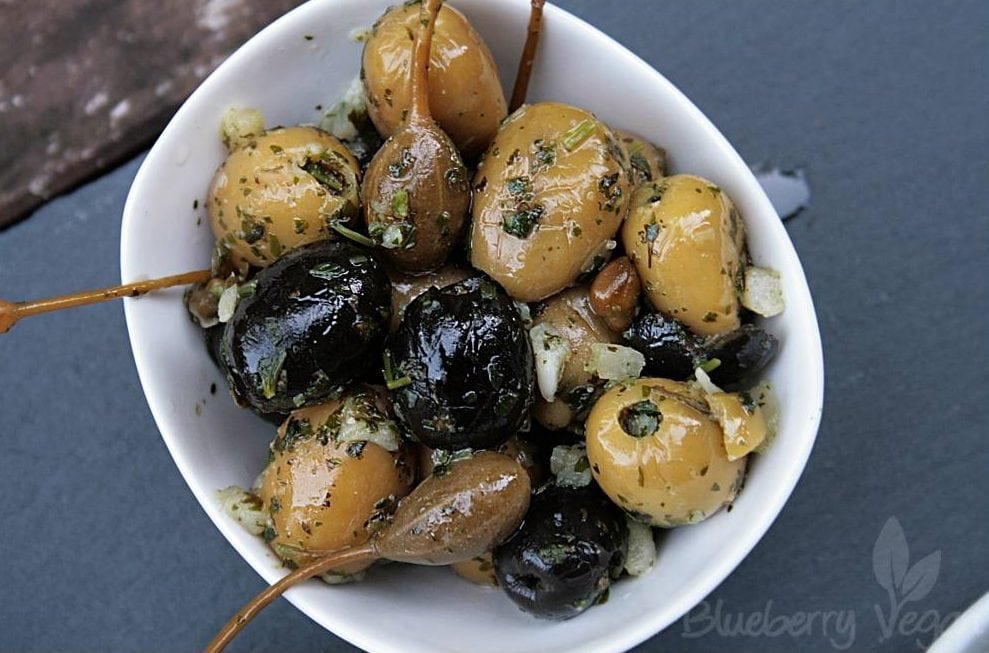 There are countless different cold and warm Tapas, which are so good. I decided to make some warm Tapas: Albóndigas con Tomate – "Meat" balls in tomato sauce, Pimientos de Padrón – fried peppers and plums wrapped in eggplant bacon. And to serve there will be olives, bread and wine.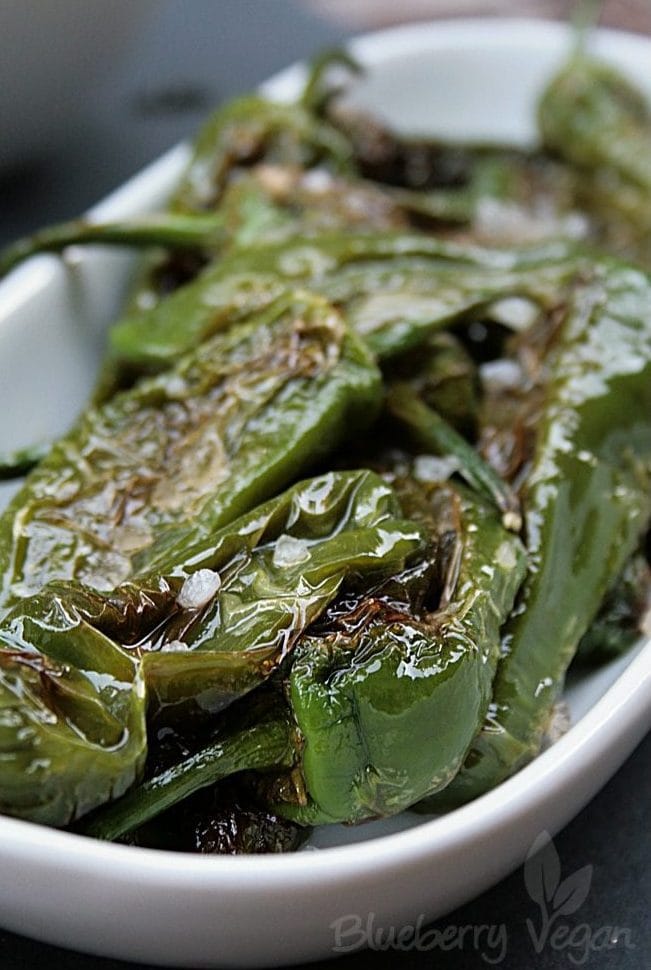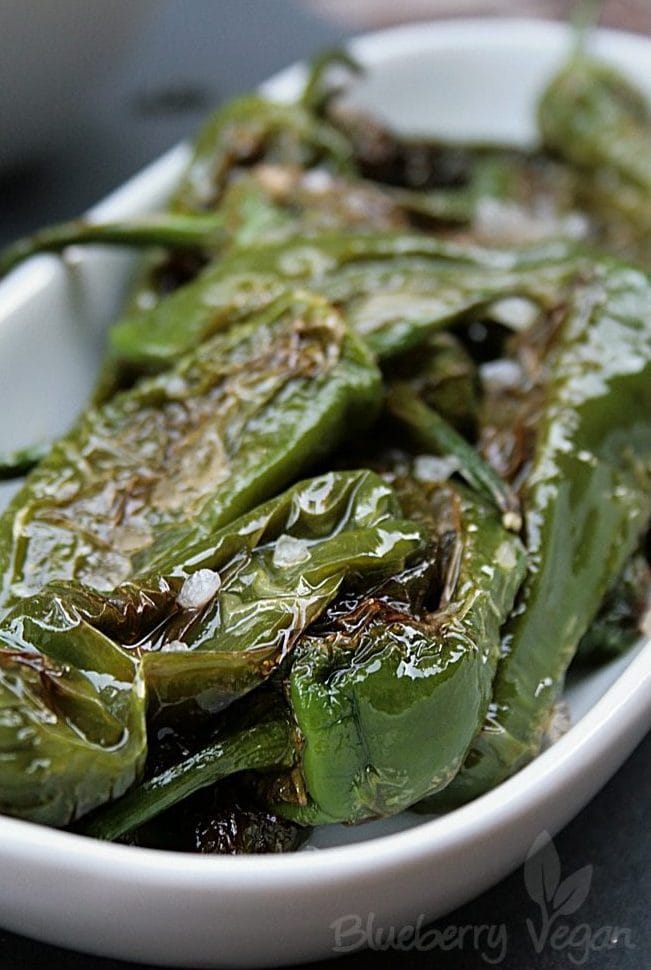 Start with the Albóndigas, because they will stay warm the longest, then prepare the plums and at last the Pimientos. Bake the bread, if you choose to ready-bake a baguette, in the oven, when the Albóndigas are ready and pour the olives into a bowl. You can keep the Tapas hot in the warm oven. So everything is on point and warm together.
¡Buen provecho!
Love,
Rina
Three kinds of warm Tapas with olives
Zutaten/Ingredients
For the Albóndigas:
80 g soy shreds
1 tbsp flaxseed, ground
3 tbsp water
2 tbsp bread crumbs
1 tsp mustard
1/4 tsp paprika
1/4 tsp pepper
1/4 tsp garlic powder
2 tsp soy sauce
1/2 onion
1 tbsp nutritional yeast flakes
olive oil for frying


For the tomato sauce:
1 (14-oz) can chopped tomatoes
1/2 onion
1 small garlic clove
1 small bell pepper
1 tsp paprika
1/2 tsp savory
salt
pepper
chili


For the plums wrapped in eggplant bacon:
16 dried Plums - approx. a 200 g (7-oz) package
1 small eggplant
1 tbsp soy sauce
1 tbsp olive oil
1 tbsp nutritional yeast flakes
1/2 tsp liquid smoke
1/2 tsp maple syrup
1/2 tsp smoked paprika


For the Pimientos de Padrón:
200 g (7 oz) peppers
1 tbsp olive oil
1 tsp course sea salt


Also:
1 baguette to ready bake
1 cup marinated, mixed olives
4 glasses of red wine
Zubereitung/Instructions
Albóndigas:
Mix the ground flaxseed with water and let jelly. Cover the soy shreds with lots of boiling water and let steep for 10 minutes. Then drain, thoroughly wash, let drip and press out any excess water. Combine all ingredients and knead until a sticky mixture forms. Take a tablespoon full and roll into a "meat"ball. Proceed until all the mixture is rolled. Fry in hot oil.


Tomato sauce:
Finley chop onion and garlic and cube the pepper. Sautée onion and garlic in hot oil until translucent, then add pepper, deglaze with the tomatoes and season to taste. Pour in the "meat"balls and transfer to a bowl.


Plums in eggplant bacon:
Use a peeler to peel the eggplant into thin slices. Combine soy sauce, olive oil, yeast flakes, liquid smoke, maple syrup and paprika. Marinade the eggplant slices in the basting sauce for 5 minutes. Use the waiting time to ready-bake the bread. When it's finished put the "meat"balls in the oven to keep them warm.


Take two slices of eggplant, lay on top of each other and wrap a plum with them. Fix with a toothpick. In a frying pan fry the wrapped plums until brown. Also keep warm in the oven.


Pimientos:
Fry the peppers in hot oil and sprinkle with sea salt.


Arrange all Tapas in small bowls and serve with olives, bread and red wine.