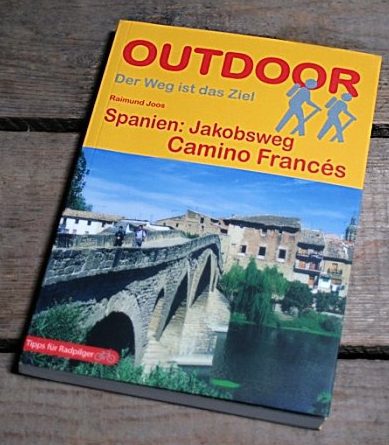 [Advertising: Affiliate Links]
My hike on the Camino de Santiago is only less than 5 weeks away and I'm both scared and excited. On the one hand it's my first trip alone and on the other hand I can't wait to be on the way.
I am making the first preparations now. I heard an audio version of Hape Kerkelings "I'm off then" and bought a guidebook, which I will read one week before my flight.
Speaking of flight. I still don't have one. From now to 03.09. all flights are around 160 – 180 € but the week after that the flights cost more than 450 €. And I'm talking about one way!! I hope next week there will be a flight around 150 € for me.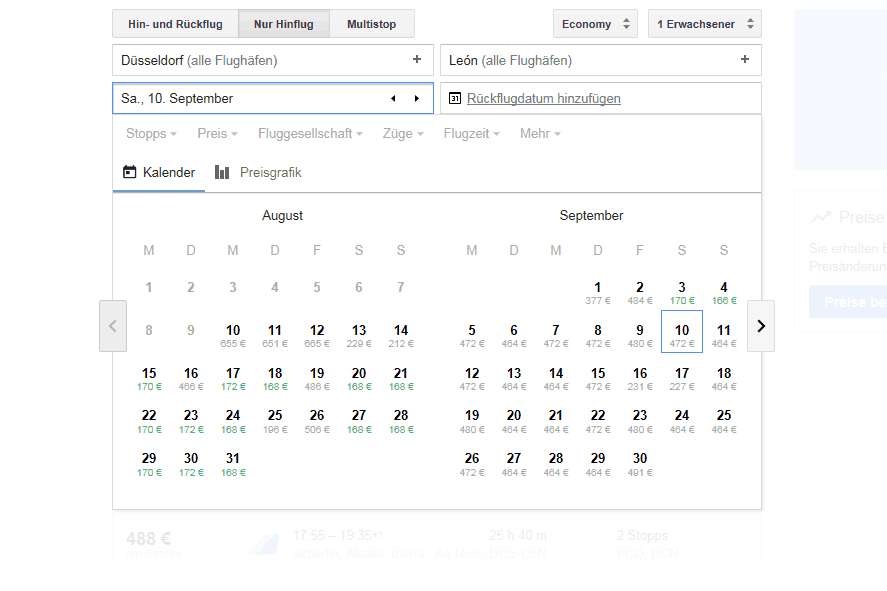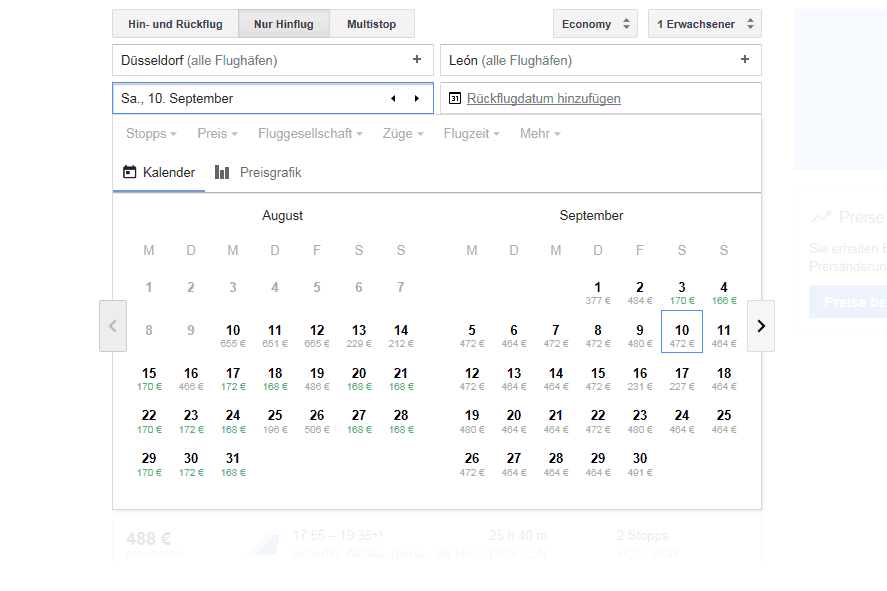 I booked the hotel for my first two nights though and got the last single bedroom. It is in the centre of León and I have to pay for it, when I arrive. I am a bit worried, because it is only 33 € for two nights. But more important than comfort is a single bedroom for me. I want to slowly arrive in León and prepare myself mentally for my trip. Also León is supposed to be a beautiful city. So I take sunday for sightseeing and start on monday with my hike.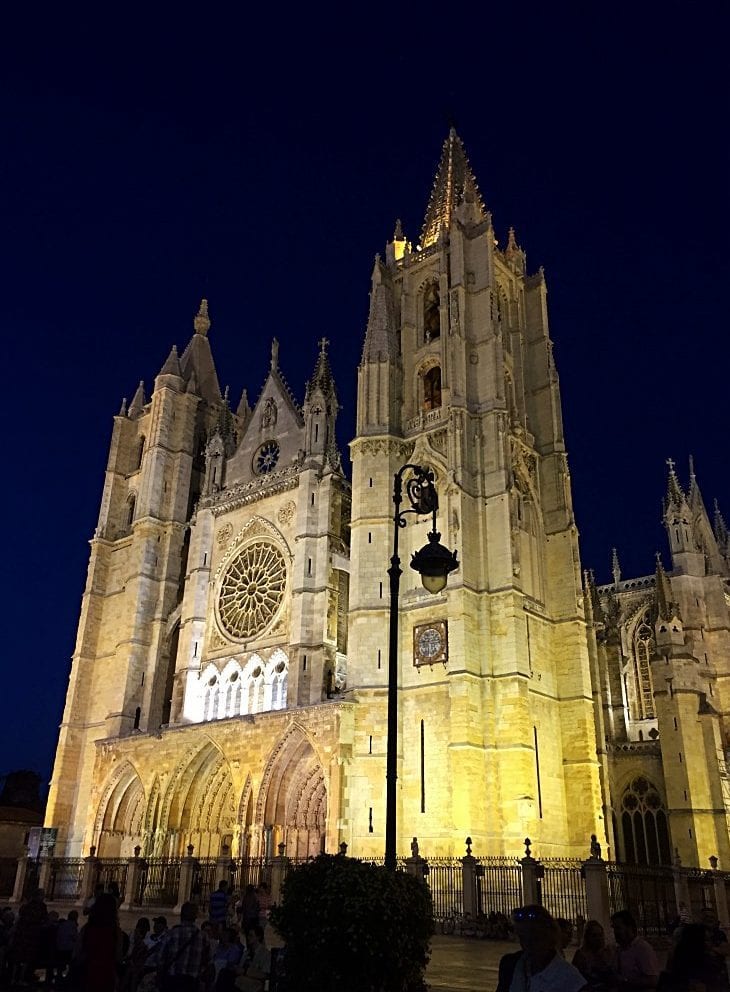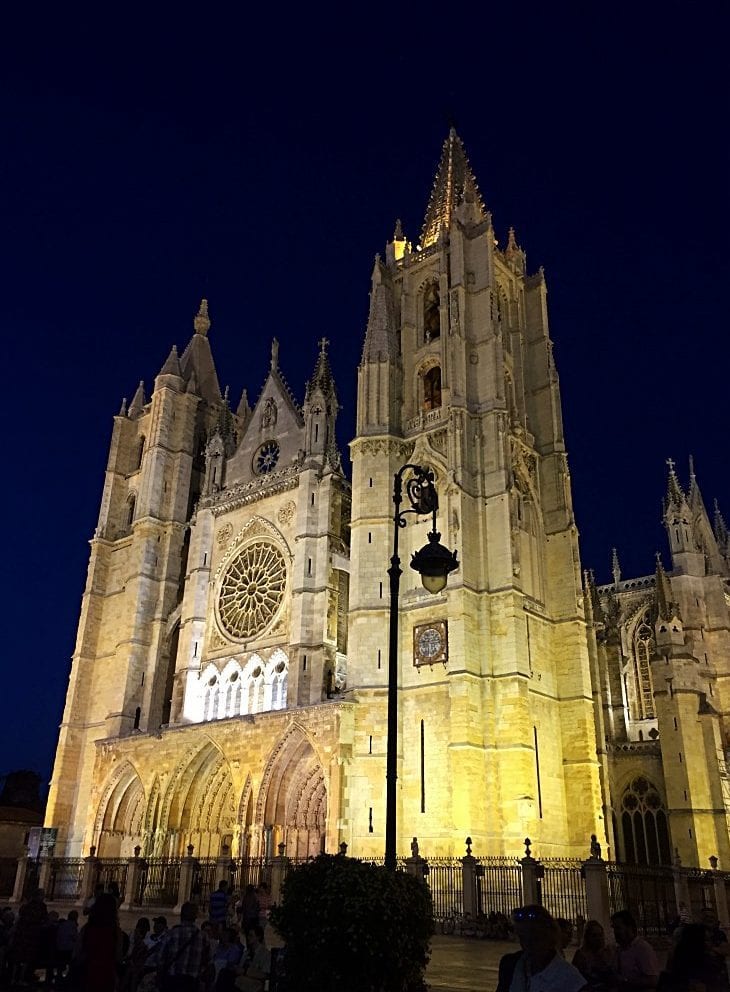 Since I have to carry anything that I'm taking with me all the time, I thought about the things, that I will need. I have a little backpacking experience from sleeping in the woods (such as in the South Palatinate and in Rheinbrohl), where I had everything I needed and wanted on me.
A big plus now is, that I will sleep in a bed. This way I can leave the bivouac and its 1.2 kg and my warm sleeping bag, that weighs 1.1 kg, at home. If I would describe sleeping in a room with several strangers as advantage I don't know yet. I am packing ear plugs ?.
Less is more. This applies to many things, but backpacking especially. Thus I will wear one set of cloth (pants, shirt, socks, underwear) and have a second one in my backpack. In the evening I will wash my clothes and switch the sets the next day.
I will be on the way for about 2 1/2 weeks and thought it would be nice to wear something else than only my sports wear in the evenings. So I bought a light blouse and a pantskirt. Both are hiking clothes, so I can wear them also while hiking on a hot day. With only 300 g it is not that heavy to carry.
I still have to think about my food and read a few reports from vegans who hiked the Camino. I will take a few vegan snack sausages and granola bars for emergencies with me. And I want to take my camping stove. So I can cook a porridge or one pot pasta when the restaurants don't offer a vegan option. A typical pilgrim's meal is meat with fries. So not that attractive for me. But my you-can-always-have-fries-and-salad option is not for every day.
I have read that fruit and vegetables shouldn't be eaten raw and water should be bought in bottles to avoid gastrointestinal diseases. If it is really that big of a deal, I can't say. I will pack my water filter though, so that I can also drink tap water. But I think I am in an industrial country and not the outback, so it won't be too bad, I guess.
To prepare myself physically for the Camino I am working out in my gym often to gain endurance and embrace any chance of hiking. Last weekend I was out with Marten from einfach raus… in a forest nearby my house, called
Gelpe,
again. I take a backpack with 6 kg with me on these hikes, which is much lighter, than the one I am taking to Spain. I plan to have a backpack that is 10 – 12 kg heavy.
In this I'll have 2 kg of water, my backpack weighs 1.7 kg, the thin sleeping bag weighs 600 g and my camping stove about 500 g. To keep a diary and keep you posted, I decided to buy a bluetooth keyboard instead of a paper diary. The keyboard only weighs 180 g and it saves me a lot of typing time, when I return.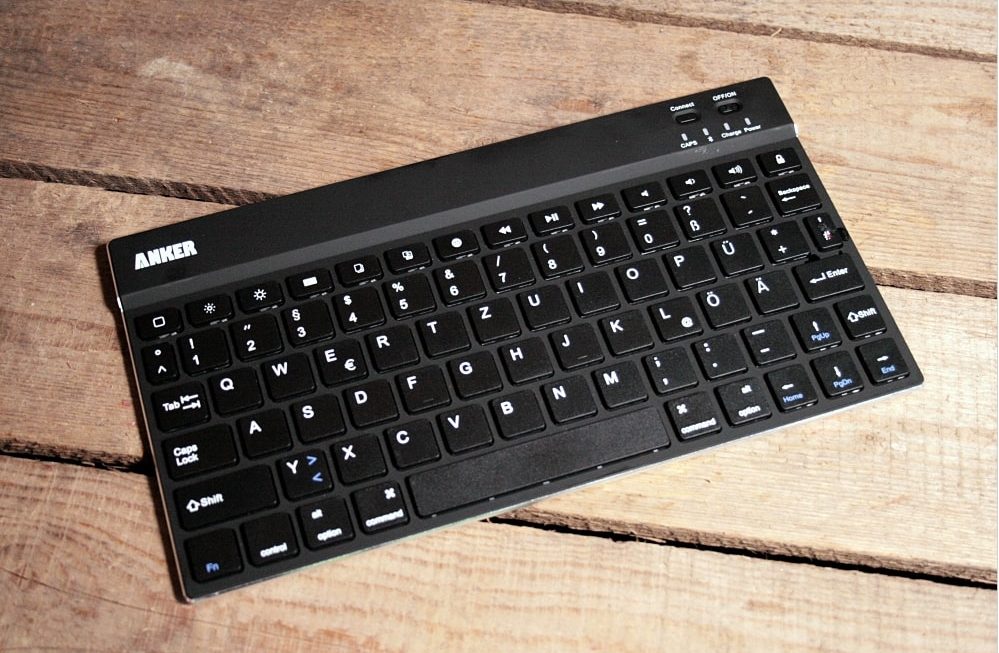 So in about 5 kg I have to pack: cosmetics, such as soap, towel, cream, sun screen, deodorant and detergent. Light shoes for the evenings, a bathing suit, the spare clothes, rain clothes, my guidebook, a power bank, my mobile phone, a head lamp, a first aid kit and emergency food. In a couple of days I am going to make test packing and especially test weighing ?.
Today I have ordered my credentials and wait for it to hold in my hands to make me feel like this is really going to happen.

This weekend I will hike two days in a row. Marten and I haven't decided yet where, since he will bring his dog and we need a place to sleep where dogs are welcome, but it will be a nice practice.
I'll keep you posted.
See you soon!
Love,
Rina