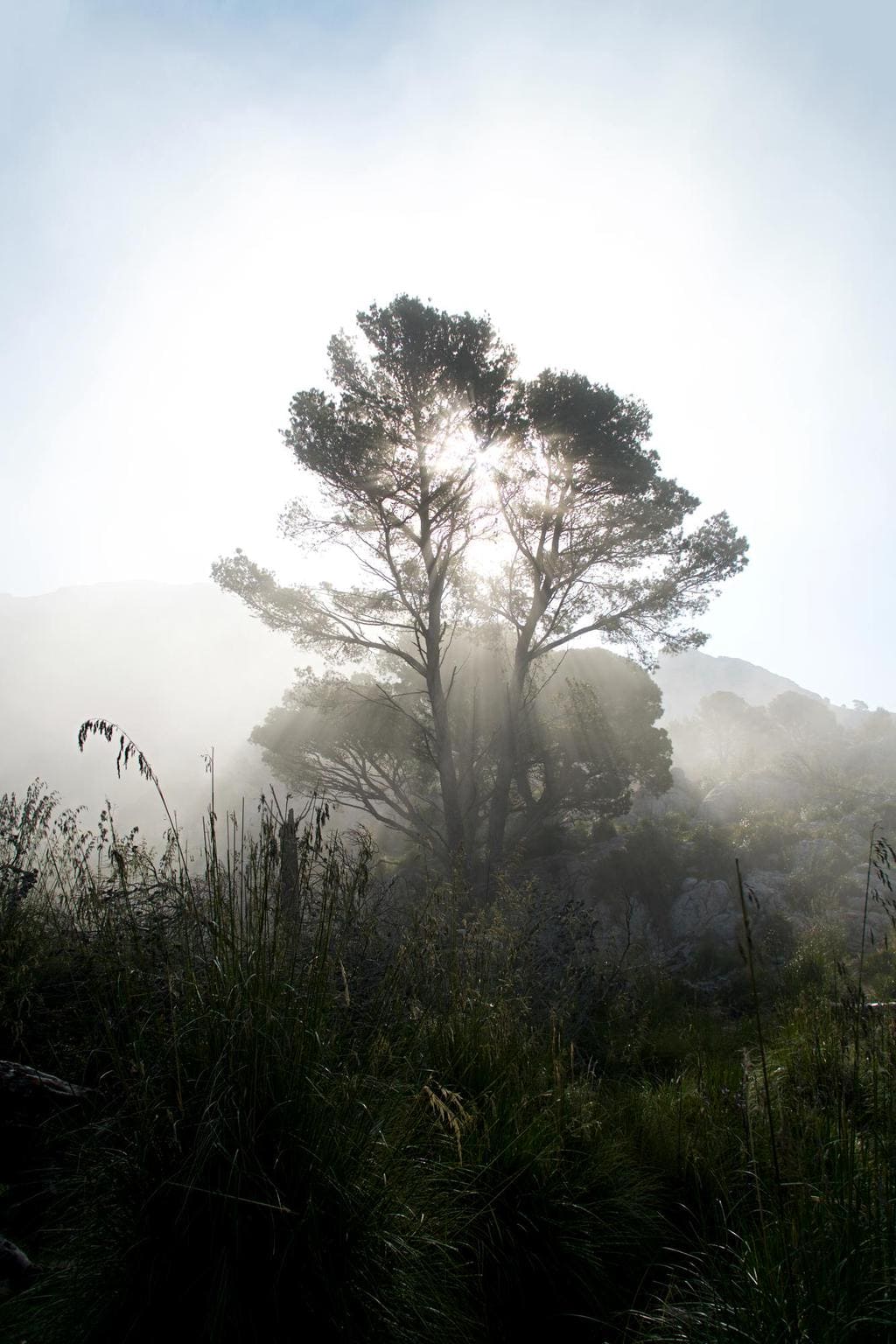 After a restless night I wake up at 7 by the others packing their backpacks. And there's the Camino feeling again. The backpacking and teeth brushing in the morning remind me of that. I can hear them through the earplugs I am wearing, as I heard them snoring all night through my earplugs.
While the others are having breakfast, I start my hike. I am not much of a breakfast type while on a hiking vacation. Today there's a lot of hills to go up. In the first minutes I make dozens of meters in elevation. I am looking back from time to time to enjoy the view.
It is a rocky, steep path to the top. The path is sometimes almost not recognizable and thus I am happy for every cairn that I see. I want to state, that if you don't see a cairn each 20 meters, you are probably on the wrong path.
Suddenly my mobile turns into a disco, seems as if I have reception again. I get several messages to new comments, emails and unfortunately also about my canceled accommodation in Palma. After exact one kilometer and several meters in elevation I sit down for a breakfast break and to find out about that cancellation, but the reception is too bad.
Fog crawls over the mountain and it looks so mystic. I am falling in love with this beautiful island more and more. The grass is still wet from the night and also the ground is moister than before.
And then I arrive at the first ladder to climb over the first fence. On the ladder I have a great overview, at least as far the fog lets me see.
You can see the path by the cairns and by the dirty rocks. Because of the wet and reddish soil the rocks are colored by the other hikers.
The sun comes out and turns everything in a beautiful light. I feel so slow today and my navi confirms that: 2.42 kilometers in 1:33 hours! And then I surpass the second ladder and the second fence. With my wet and muddy boots I have to be careful not to slide from the metal rungs. I concentrate and make it without slipping.
Then I am hiking through high grass again, which makes it almost impossible to see the path. There are several fallen trees blocking the way, but they are easy to climb over. Behind the grass passage I stop for a while to tape my left heel, which is whining today. I take some time to get a new accommodation in Palma, since I have good reception now. It is done in five minutes and only costs me 10 more Euros than the other one. Well, sailed around this hurdle. Then I start to freeze and go further very quickly.
I am waiting for quite a while now for someone to walk past me, because I am so slow today. But there is nobody in sight.
I am impressed with how much baggage I can climb up the hills. At one point I don't know where to go and climb up the rock. The higher I climb, the more difficult it gets to climb it. This can't be the right way! So I carefully climb down again and walk a bit back. That's where I see a cairn, which leads me to the right path. I finally arrive at the summit, is what I am thinking for the second time today. I hear voices in the far. There they are.
So far the path was covered with solid rocks, but now they are loose. I roll over my feet several times, because the rocks are sliding away under my feet. I fall once and lay down for a few seconds, because my ankle hurts. But after a few seconds it is much better (I feel it in the shower in the afternoon again, but it gets better during the evening.) I don't enjoy the hike right now.
On the way up to the top of the mountain (yeah, again) I meet Vreni from Munich. She is having a cigarette while taking a break and is amused by the direction I am coming from. I am confused, because she didn't walk past me, but now sits here waiting. The paths in this stage are so difficult to find, that we all go different ways from time to time. We talk a little and then proceed together to go to Estellencs as if it were supposed to be that way. We take the wrong path from time to time until my phone makes that sound, that tells us, that we are on the wrong path. So we sometimes climb up the hill a little or go down a bit to get on the trail again. When we are on the right trail, we always wonder how we could missed it!?
We talk very much and the rest of the stage goes by in no time. As we arrive in Estellencs, we ask at my hotel, if we can change the room that I booked into a double room. It's only 12 EUR more and we take it. Vreni planned on sleeping in her tent, but she didn't pack enough warm clothes (we are on Majorca in May, so who could blame her!). I offered her my fleece jacket, but a night in a hotel isn't too bad either, she thinks.
After some chilling and a hot shower I turn to my blog for a while, to finish yesterday's report and to publish it. Then we go into town and take some photos.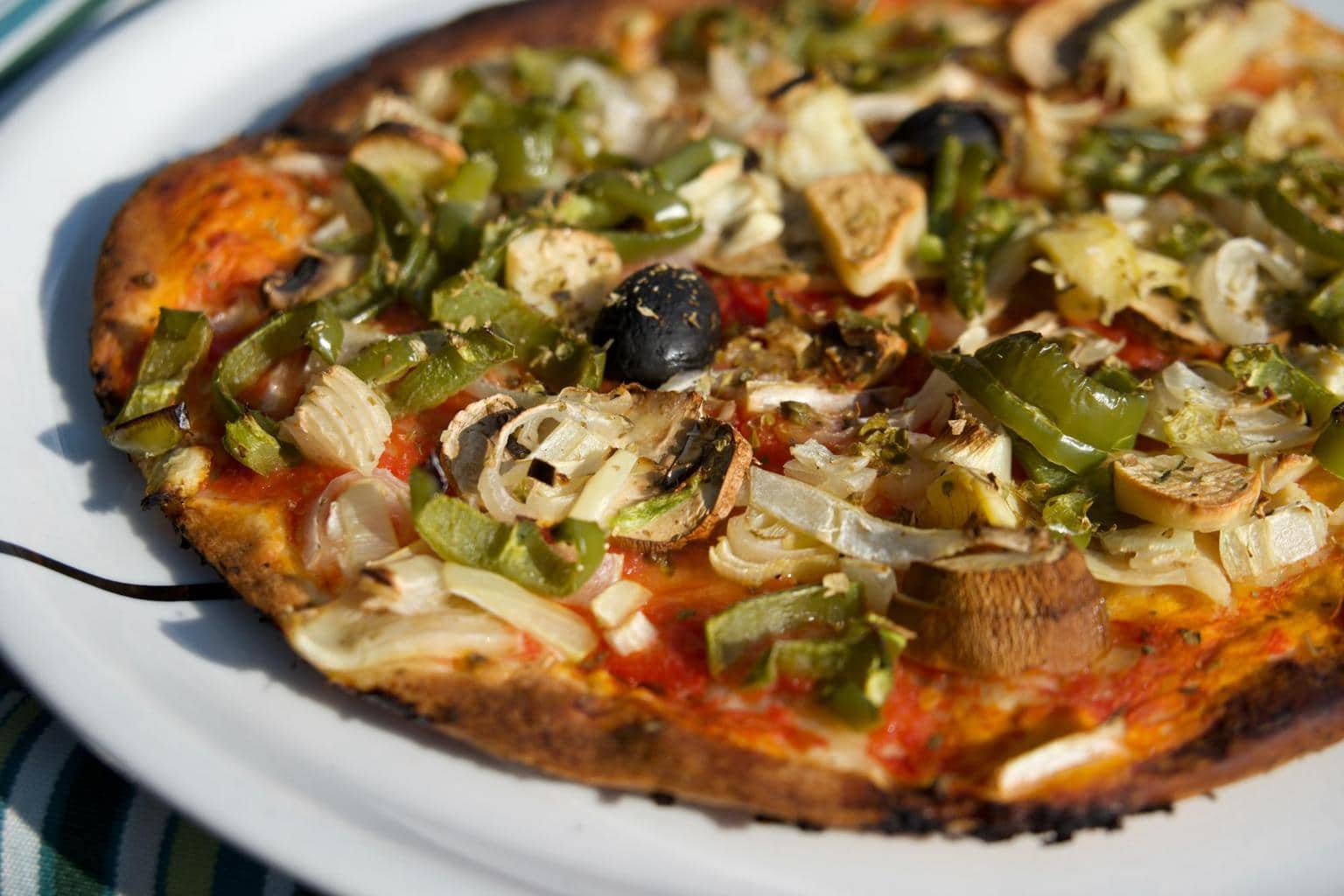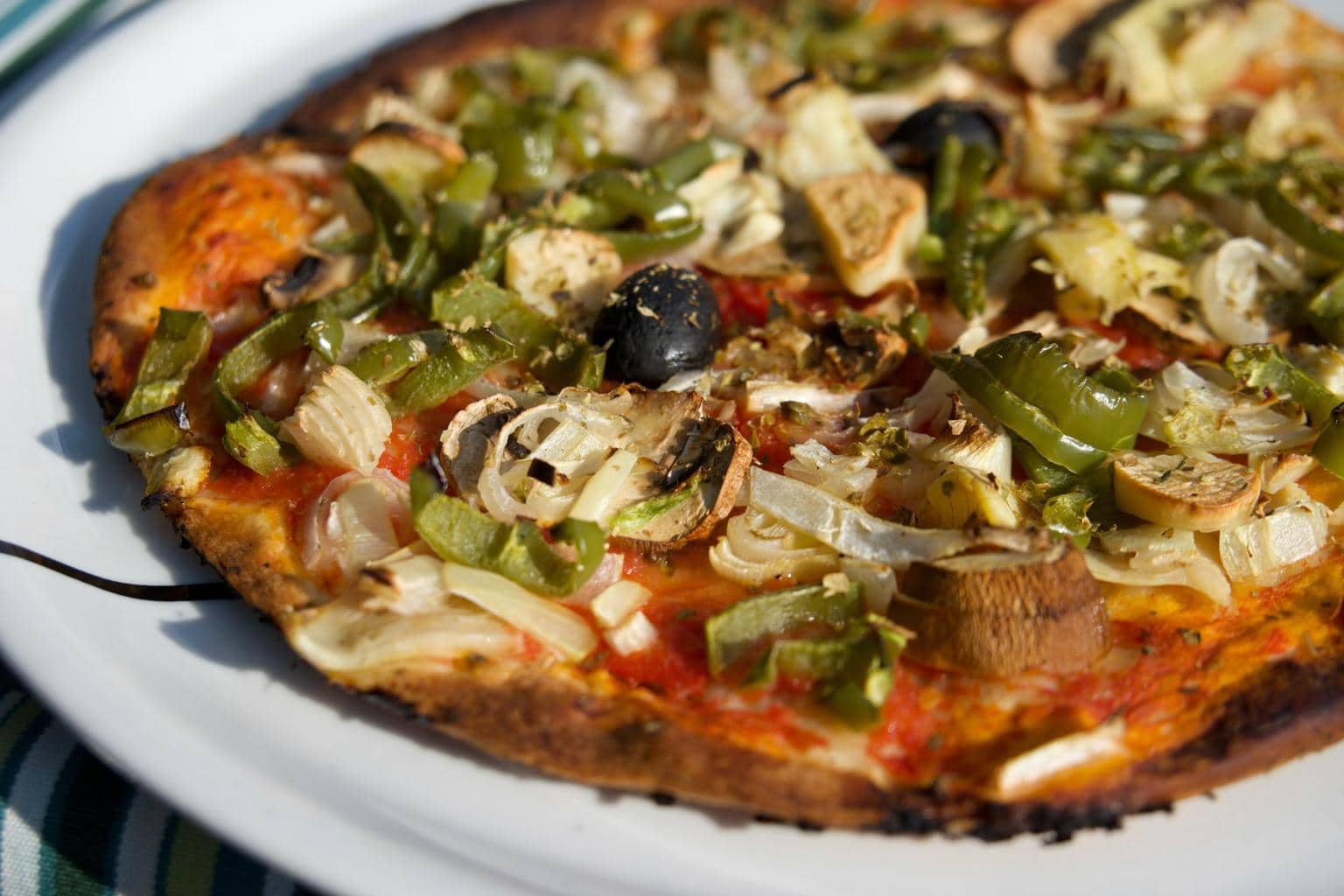 In the evening we go to the café next to the hotel to get something to eat. This is about time. I had only a banana and some cookies so far. Unfortunately the kitchen just closed, the employee tells us. It is only 6 o'clock, this is why I wonder about that. So we go further down the street to an Italian place a little outside the centre. I order a pizza primavera which could be a little bigger for that price, but it tastes good. The sun sets and adds a warm light to the town. It is so beautiful that I feel very happy.
At 8 o'clock we are going back to the hotel and I write today's report, while Vreni is reading her guide-book and texts with her friends at home. Since I made much fewer notes today the writing takes much more time than yesterday. But nevertheless I finish it, because tomorrow there are new things to discover…
See you tomorrow!
Love,
Rina