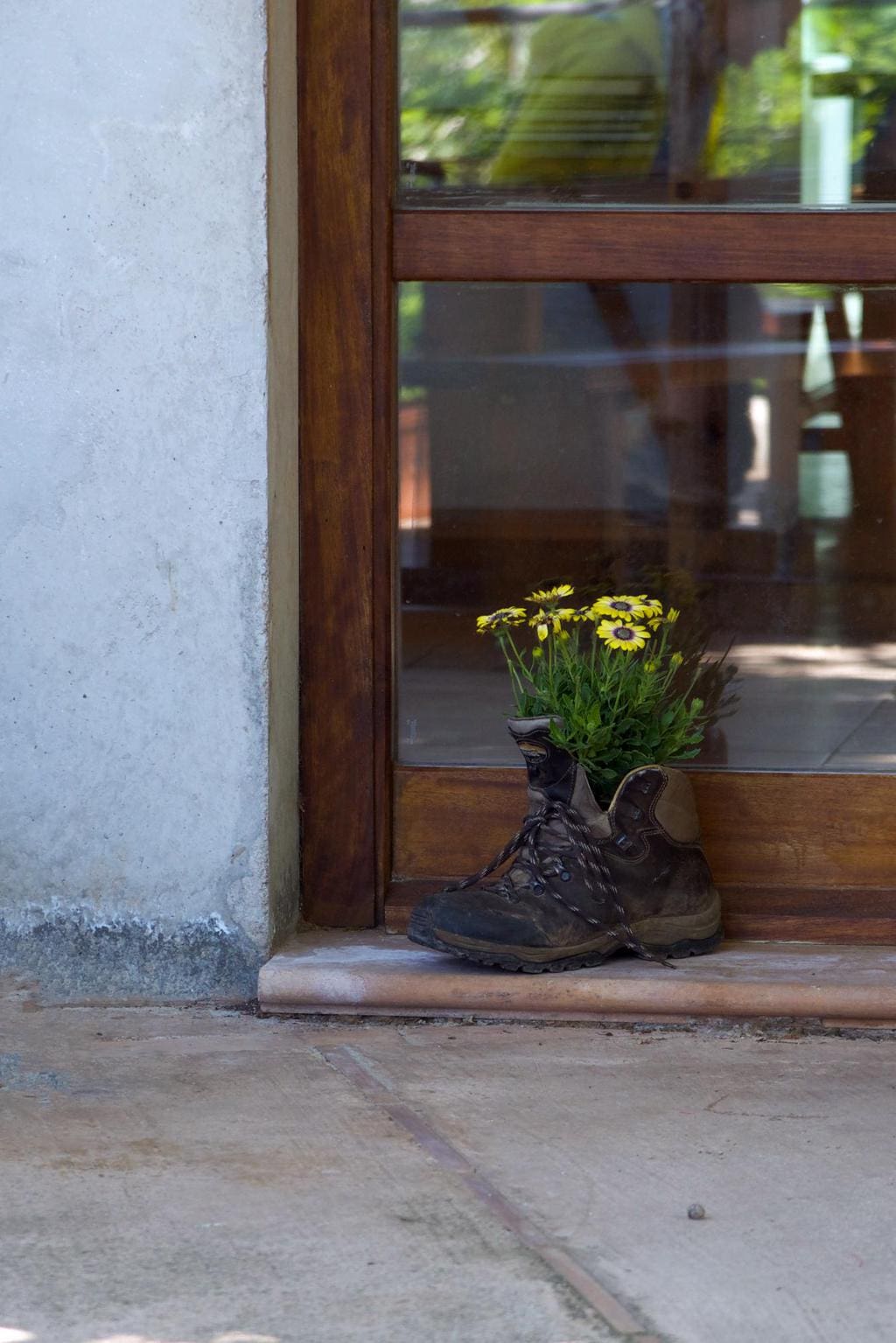 The last stage brings me through a forest up the hill and then a rocky path down again. After the amazing views the last couple of days this stage is not very impressing. I also don't want to walk today. I want to get to the refugi as soon as possible. But the way is stretchy. It feels sooo long. The last five kilometers are on a path next to the road and luckily not on it.
There are a few "chicaneries" to overcome, which make the way a little less boring, but I don't care. I want to get there and I don't even take pictures. My feet hurt incredibly. They feel like I walked them flat. Although my backpack is not too heavy it cuts into my shoulders. It's not my day. I go faster and faster and arrive at the refugi half an hour earlier than the guide-book says.
While I check in Vreni arrives, too. We have a lemonade and sit outside on a bench. The camping benches are in the shadow of a plantain and it is almost too cold for me outside. We are supposed to get our beds at four, but already get them at three. I go to take a shower and luckily it is a warm one today.
After the shower we go to the city center, because I want to get something to eat for breakfast. Also I am craving olives that I want to have with my wine tonight.
The city is bigger than I thought. We spot an organic store, where I get hummus, a mushroom rice burger and soya pudding. I only need bread and olives now. I buy them at the fantastic Agromart. It offers great fruit and veggies and a great variation of delicacies.
Back at the refugi I have a late lunch. The mushroom rice burger in combination with the hummus and bread is delicious and filling. I am sitting in an almost warm spot and write about today.
For dinner I have baked eggplants and we spend our last day with wine and great conversations.
So, that's it. The GR 221. I will hike tomorrow for one and a half hours to Port de Pollença. Since I am in the area I am visiting the harbor. I can check into my room in Palma at 3 p.m. earliest anyway. Going from Port de Pollença to Palma will take an hour and 40 minutes by bus. This is so crazy: I walked for about 10 days across this island and it takes a bus one hour and 40 minutes back. This is insane!
In Palma I will do some sightseeing, eat vegan food and wash my clothes in a machine. The things Palma has to offer, I will write in another post.
See you soon!
Love,
Rina