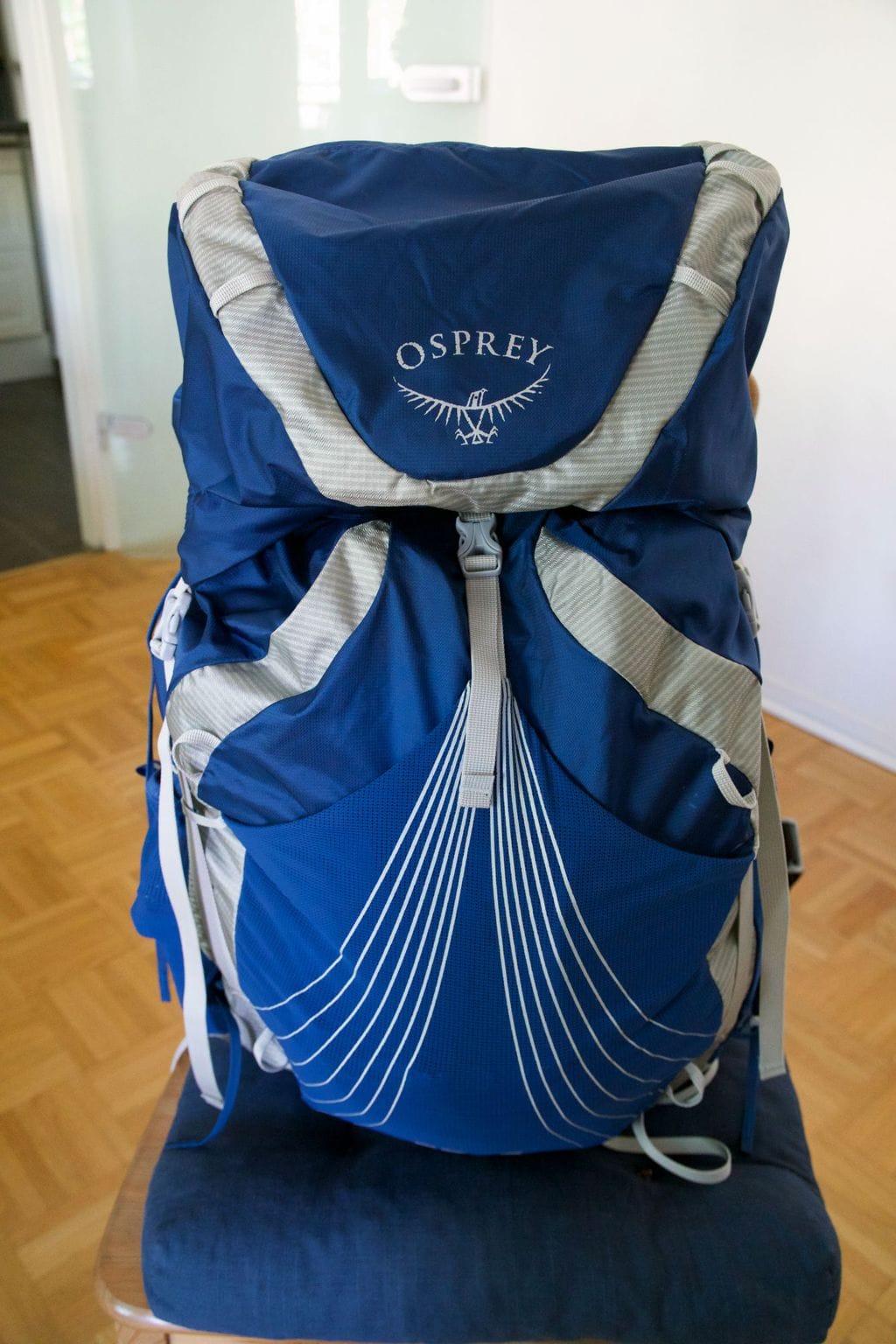 [Advertising: Affiliate Links]
In a couple of hours I will take a plane to Palma de Mallorca and I am so looking forward to my beloved "walk – eat – sleep – routine". For ten days I will hike across the Tramuntana mountains and outperform about 120 km (75 mi) and 5,645 meters in elevation.
For this challenging hike my backpack shouldn't be too heavy and even a bit lighter than my backpacks on the Camino Francés and Via Baltica were. This is why I changed a few things.
The biggest change is my new backpack, which only weighs 1.2 kg (2.6 lbs) and is thus much lighter than the other ones. It carries 60 Liters and it quite comfortable to carry although it isn't padded as much as my other backpack is. And it seems as if a backpack finally sits right on my back and not only on my shoulders or on my hips.
I will pack all the things I need for sleeping, my toilet bag, my first aid kit, my technical equipment and some clothes. From what I was calculating, I will have a basic weight of about 7,3 kg (16 lbs). With two liters water and a kilo food it will be 10,3 kg (23 lbs) on my back and when I pack everything into my backpack it weighs about 12,4 kg (27 lbs).
I have thought about which things I really need and which I will take anyway although I don't need them. This is why I will bring my camera instead of making photos with my iPhone. I also pack my MacBook because I am writing about my journey and won't have time to do this at home. Those are the two heaviest things in my backpack. My MacBook weighs 1,9 kg (4.2 lbs) and my camera 1,2 kg (2.6 lbs) with bags and charging equipment.
But let's start with my clothes. I thought about not to pack a set of clothes for changing and just pack the ones I wanted to wear in the afternoon. I will wash my clothes in the evening and on my hike on the Via Baltica they dried overnight. But when I checked the weather forecast, which says it will be about 20° C (68° F) and some rainy days, I decided that it couldn't hurt to have two outfits with me. This time I will let my 600g (21 oz) rain jacket at home and bring a rain cape for 250 g (8.8 oz) instead. This way I can also leave my bag cover at home and save 90 g (3 oz) more. I am curious how I will get along with it! So for cold evenings I only have my fleece jacket.
clothing:
skiing undergarments – as pyjamas
2 buff cloths
light shorts for evenings
light blouse for evenings
bathing suit
light, warm pullover
fleece jacket
2 stretch-hiking pants (zip-off) – wearing one
2 hiking blouses – wearing one
1 light sports bra
2 pairs of hiking socks – wearing one pair
light sneakers for evenings
toilet bag:
toilet bag made from Tyvek
ear plugs
disposable razor
sunscreen
solid shampoo also for my body
shea butter to apply after showering
scrunchy
hair brush
foot cream
night cream
toothpaste
toothbrush
lip balm
nail file
mini pen knife with file, scissors and knife
safety pins to fix my clothes to my backpack letting them dry
first-aid:
ibuprofen
pill
tape
Leukosilk
magnesium fizzy tablets
tick remover
repellent
knee bandage – there is a lot up and down on this hike, so it can't hurt to have this with me
sleeping: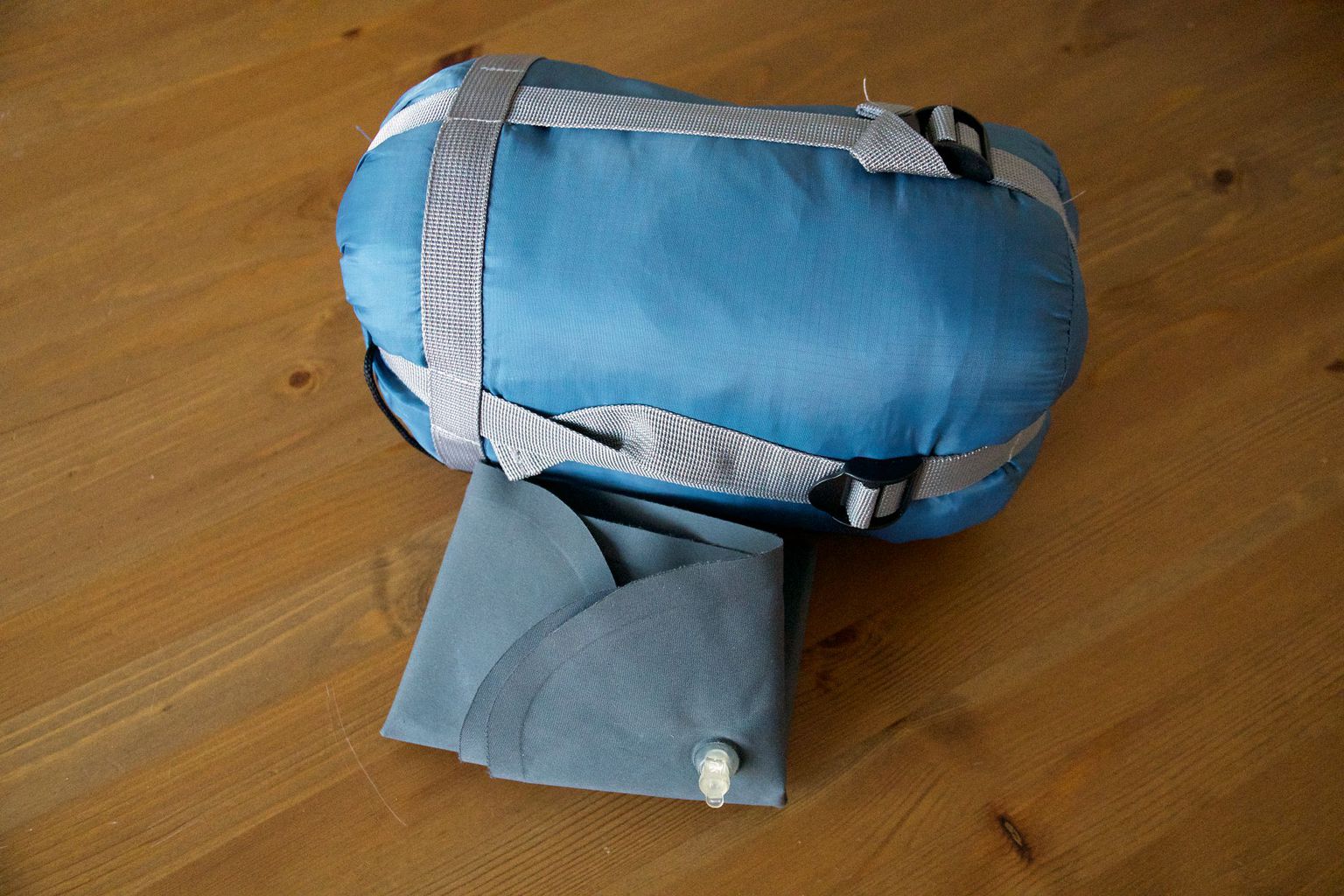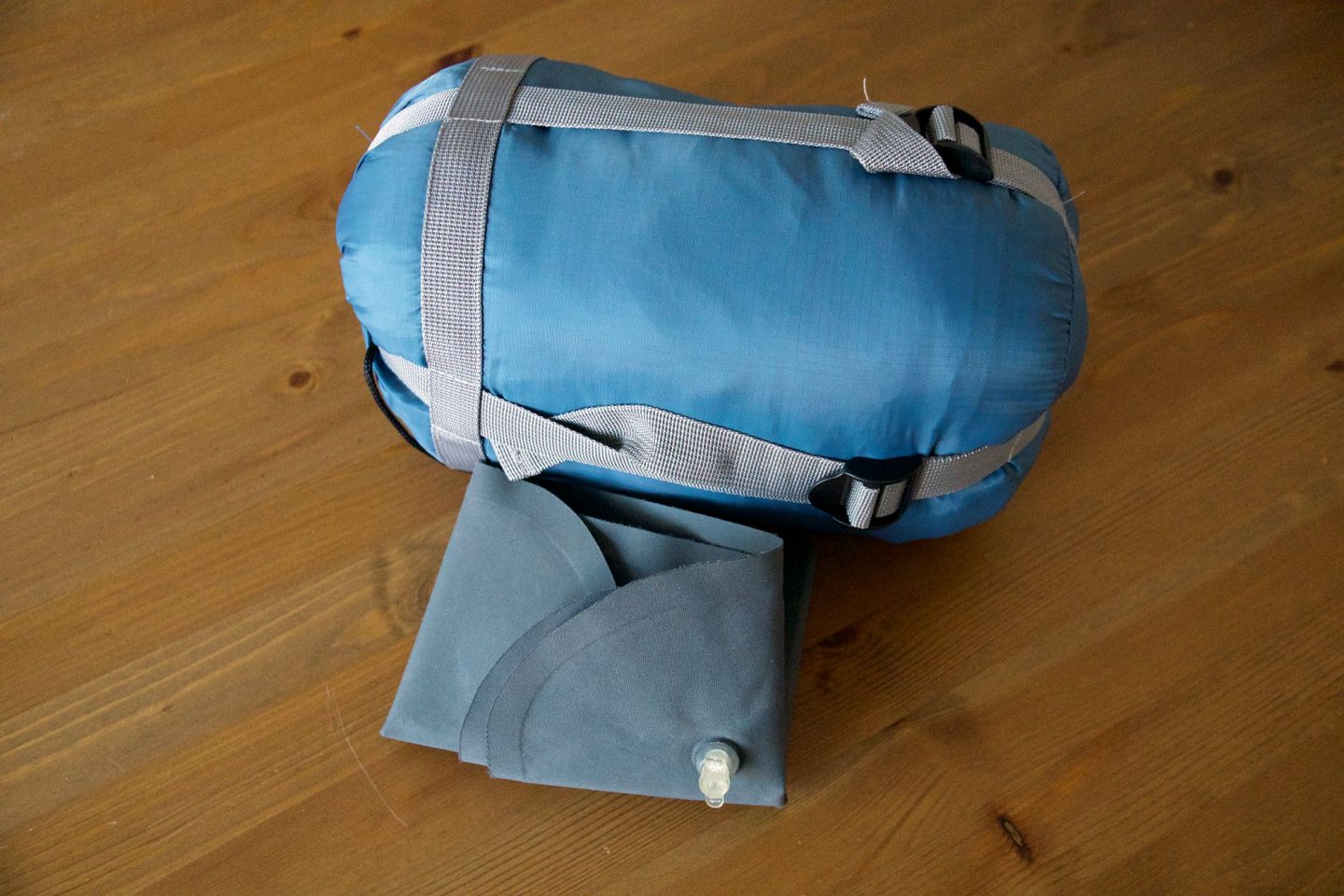 technical equipment:
What I also packed:
backpack Exos 58 from OSPREY – ultra light and still quite comfortable
portemonnaie with the most important things like my ID, driver's licence (in case I rent a car), health insurance card, credit card, girocard, organ donor card)
drinking tube – so that I drink not only during breaks
plastic container for left-over food
linen gym bag for evening tours
So and now I have to pack, so that I won't forget the time and miss my flight… I still have to do the dishes and bring out the trash.
I have already chatted with Elena, my landlord in Palma, via WhatsApp and she gave me some tipps on how to get to her from the airport. I just love meeting friendly people via AirBnB. I could only recommend this kind of room booking!
You will hear from me the next time from the island!
Love,
Rina
PS: In May 2019 I walked another Camino. Here's the latest packing list.