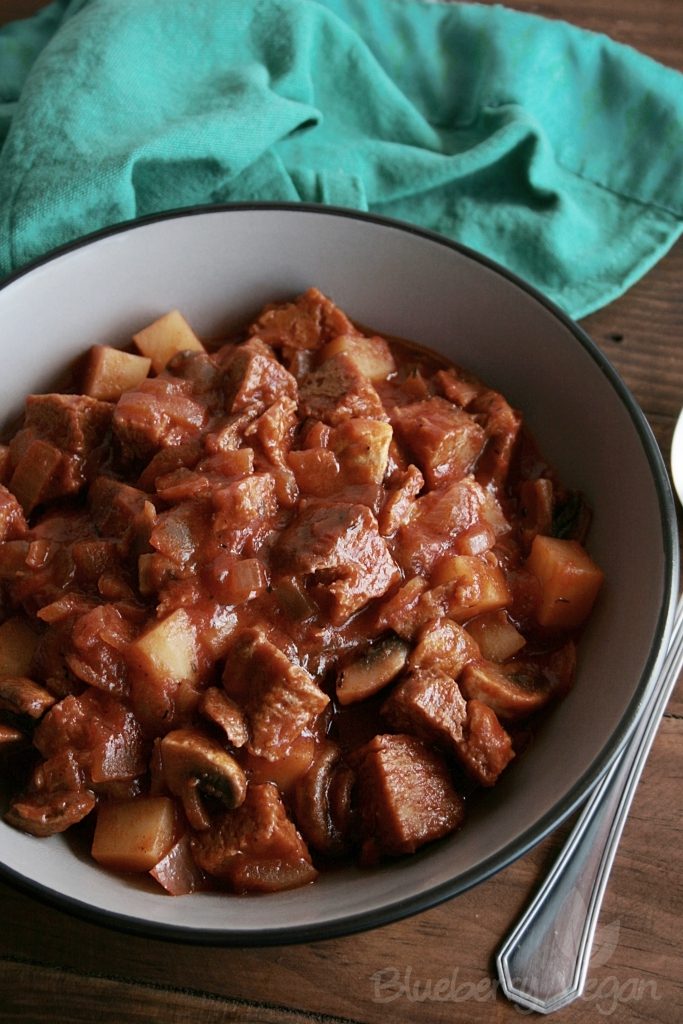 [Advertising: Affiliate Links]
I can't help myself. Even on vacation I am excited to cook… I am on La Palma at the moment and I cook every day. I just love being creative in the kitchen. Vegan food isn't that popular on La Palma as it is in Germany. Sure, you can get pizza without cheese, salad or potatoes and there are some restaurants that offer vegan at least vegetarian dishes. On my search for tofu I browsed several stores and then found some at Hiper Dino in Los Llanos. They offer tofu in 400 g packages and if you sear it and spice it with mojo picante it is quite tasty.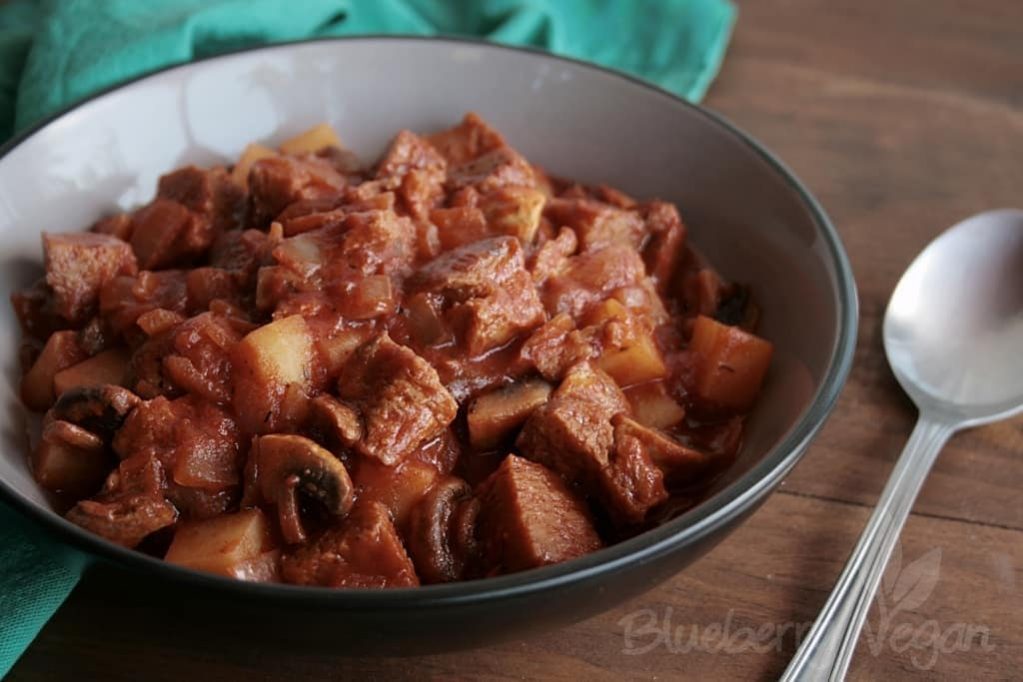 I struck gold though in the north-west in a small "bio tienda", a small organic store that the owner keeps with much heart, sweat and tears. The tofu from Vegetalia and also the Seitan from this brand are super yummy. I made this goulash with this seitan. The texture and taste remind me of the soya medallions from Wheaty. So in Germany I will use those to make this dish.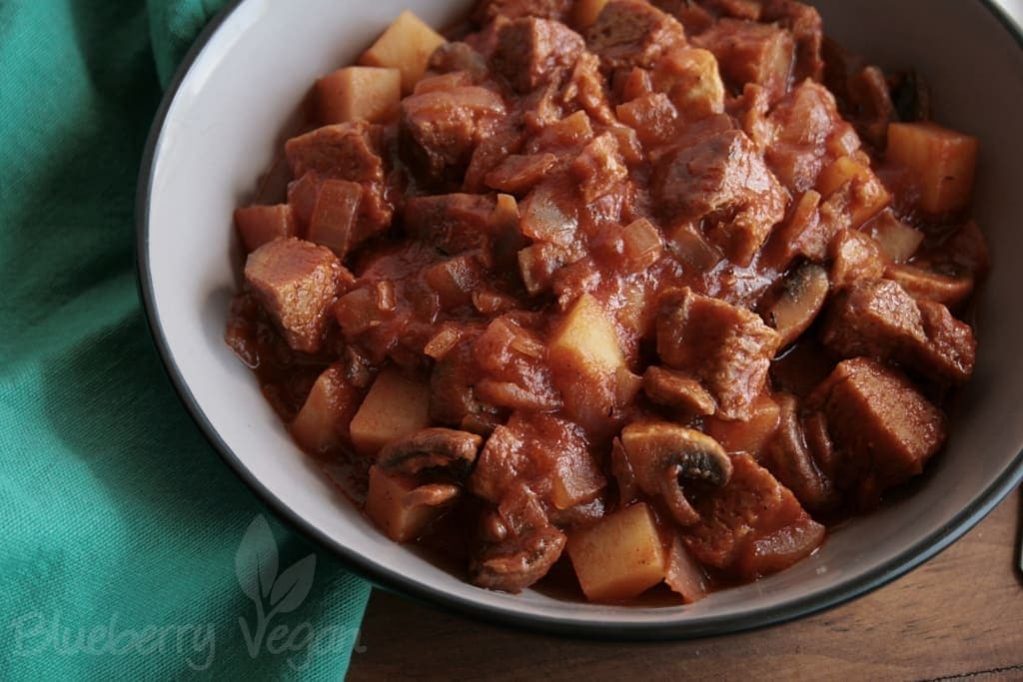 To keep it simple and to avoid buying a whole package of noodles, I threw in a big potato. This way it is a goulash hot-pot that doesn't need a side-dish to satisfy. I also used only two spices besides salt and pepper. You don't have that many options in a holiday flat, which doesn't mean that you can't cook a fantastic meal though.
Have fun trying this recipe and enjoy!
Love,


Hearty Seitan Goulash
Zutaten/Ingredients
1 fist-sized onion
250 g (8.8 oz) seitan
250 g (8.8 oz) potatoes
125 g (4.4 oz) mushrooms
1 - 2 tbsp olive oil
1 tsp thyme
1 tbsp hot paprika powder
200 g (7 oz) tomato puree
250 ml (1 cup) water
salt
pepper
Zubereitung/Instructions
Chop the onion, roughly cube the seitan, peel and finely cube the potato and quarter the mushrooms.


Heat the oil in a pot and sauté the onions until translucent. Add the seitan and fry briefly. Then add thyme and paprika powder and sauté for a few seconds. Deglaze with tomato purée and water, add the potato cubes and season with salt. Cover with a lid and let cook for 15 minutes, stir occasionally.


Then add the mushrooms and cook for another 10 minutes. If the goulash gets too thick add some water. In the end season to taste with salt and pepper and arrange on two plates.
Tipps/Notes
Use
Wheaty Seitan Medallions
to make it as delicious as with the seitan from Vegetalia, that I bought on La Palma. You can buy it in organic or health stores.