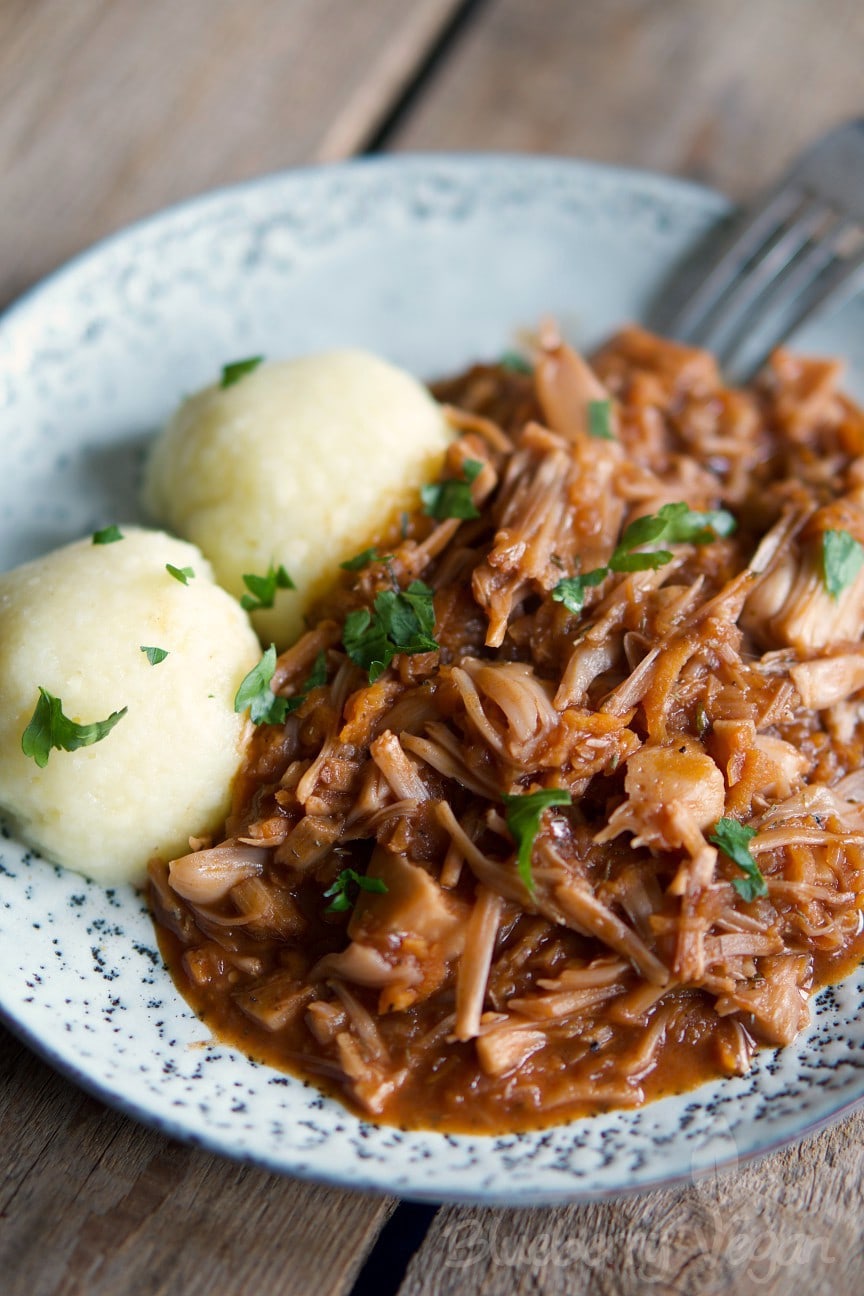 [Advertising: Affiliate Links]
I wanted to cook this dish for ages. Today I finally had the time and remembered it. Instead of meat I used jackfruit. The rest of the recipe is how I made beef goulash back then when I ate meat.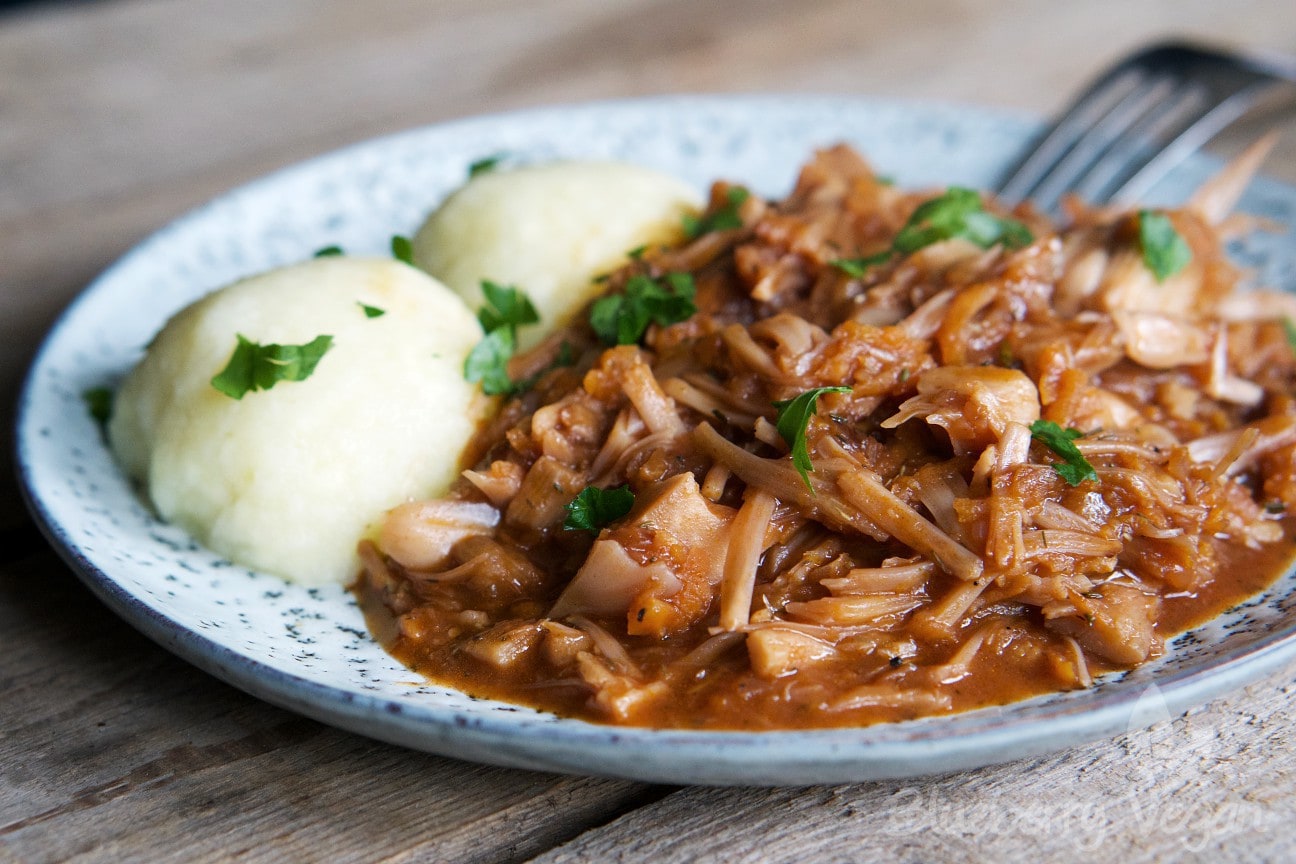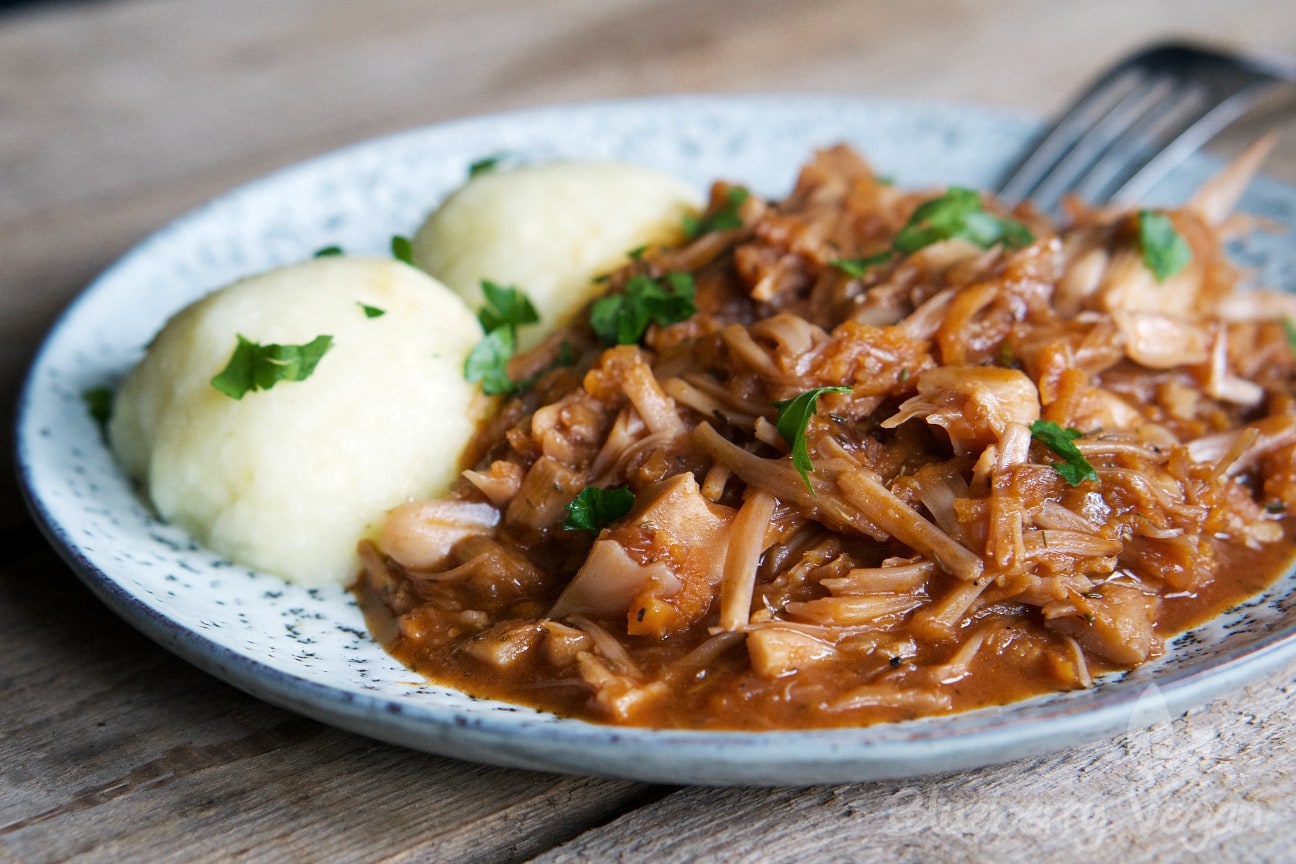 I like jackfruit as a meat substitute because of its texture. The taste is quite neutral if you make sure to rinse the jackfruit thoroughly. Otherwise too much brine will get into your dish. To rinse it really good, I tear it apart with my fingers and then rinse it with cold water.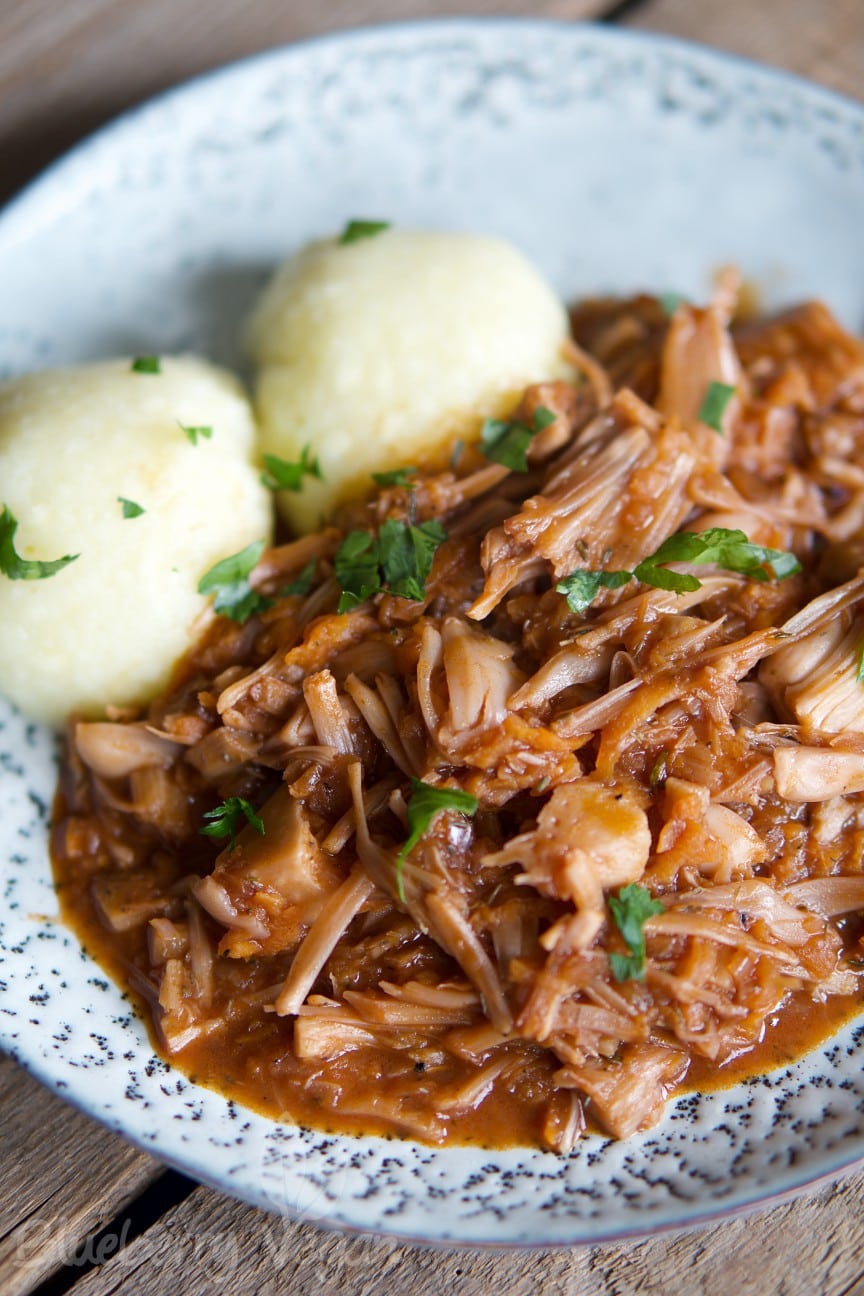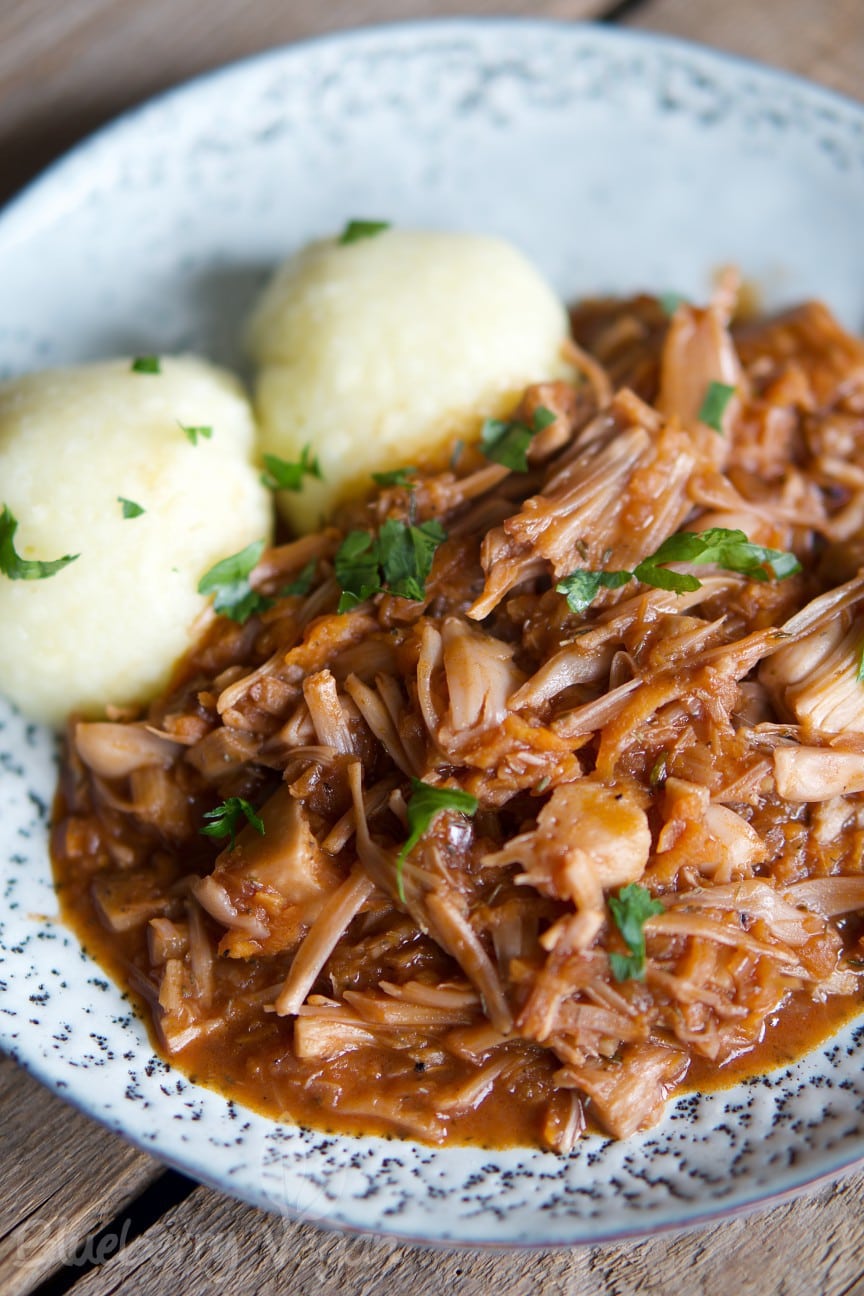 Make sure to get the young, green jackfruit. This is the unripe fruit, that has the great texture and neutral taste.
Have you tried my other jackfruit recipes yet? I like: Pulled jackfruit with crispy fries, jackfruit fricassee, jackfruit tuna salad, vegan fishless cakes und jackfruit sweet potato curry.
Enjoy!
Love,
Rina
Hearty Jackfruit Guolash
Zutaten/Ingredients
1 medium-sized onion
1 tbsp oil
1 clove garlic
1 carrot
1 tbsp tomato paste
1 14-oz can young, green jackfruit in brine
1 tbsp flour
150 ml (2/3 cup) red wine
250 ml (1 cup) veggie stock
1 tsp hot paprika powder
1 tsp thyme
1/2 - 1 tsp maple syrup
salt
pepper
Zubereitung/Instructions
Finely chop the onion, shred the carrot and press the garlic. Drain the jackfruit, tear apart with your fingers and rinse thoroughly.


Heat the oil in a big pan or in a pot and fry the onion in it until browned. Add garlic, carrot and tomato paste and sauté for a couple of minutes. Then add the jackfruit and fry for a few minutes. Dust with flour and stir it in. Deglaze the goulash with red wine and veggie stock and season with paprika powder, thyme, maple syrup, salt and pepper. Cover with a lid and let cook for 15 minutes, stir occasionally.


Season with salt and pepper again and add some water, if needed. Arrange on two plates and serve with potatoes, dumplings or noodles and enjoy with a glass of red wine.