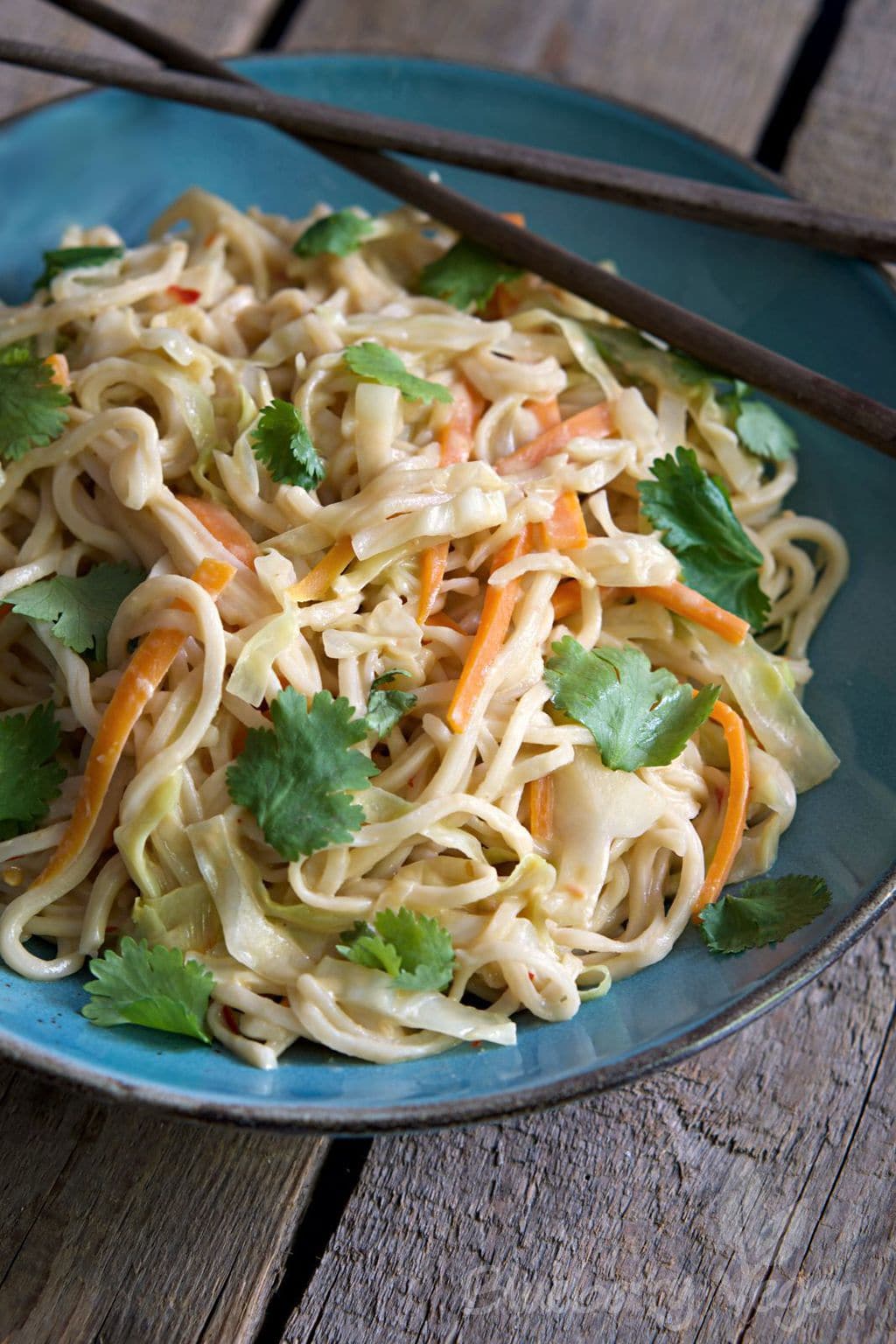 [Advertising: Affiliate Links]
Asian food is always welcome on my plate! If I had to choose one cuisine it would definitely be the Asian cuisine. A close second is the Italian.
I like Chinese noodle soup, Thai-Curry soup, fried noodles, rice noodle salad, sesame noodles, peanut noodles, also hot and sour soup and of course sushi!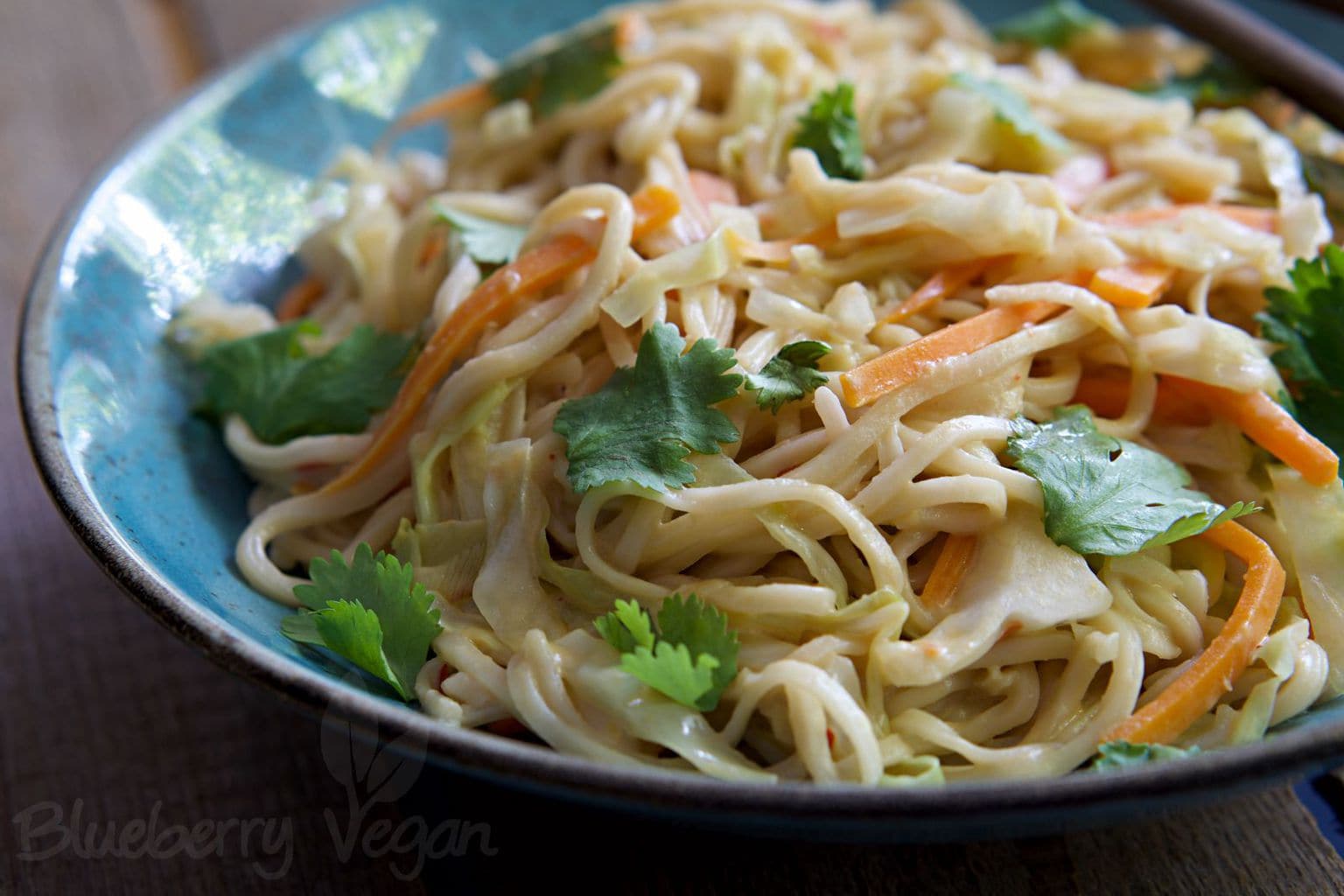 This is another favorite dish. This creamy Thai-Pasta is quickly made and super satisfying. That makes it the perfect dish for a big hunger in the evening.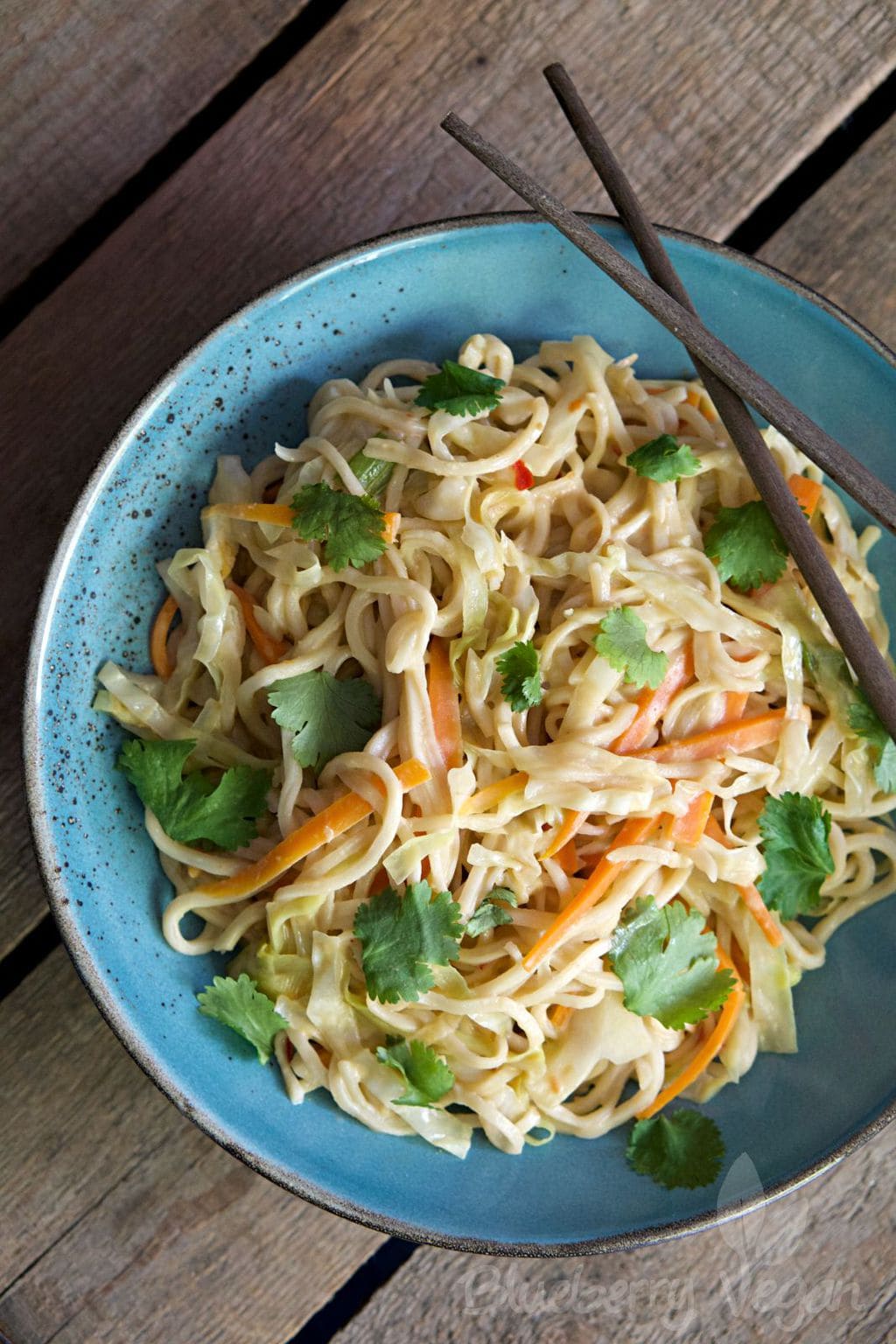 Have fun cooking and enjoy!
Love,
Rina
Creamy Thai-Pasta
Zutaten/Ingredients
200 g (7 oz) wheat noodles
2 spring onions
250 g (8.8 oz) pointed cabbage
2 carrots
1 thumbnail-sized piece of ginger
1 clove garlic
2 tbsp sesame oil
200 ml (3/4 cup plus 1 tbsp) coconut milk
100 ml (1/3 cup plus 1 tbsp) water
2 tbsp peanut butter
1 tsp sambal oelek
1 tbsp lemon juice
salt
cilantro - to taste
Zubereitung/Instructions
Cook the noodles until firm to the bite, drain and set aside.


While the noodles are cooking slice the spring onions into strips, finely slice the cabbage and julienne the carrots. Grate or finely chop the ginger and garlic.


Heat the oil in a big pan and sautè the onions in it. Add the carrots and sauté for 2 minutes. Then add cabbage, garlic and ginger and also fry for 2 minutes.


Deglaze with the coconut milk and water and stir in the peanut butter. Season with sambal oelek, lemon juice and salt, let simmer for 3 minutes and then fold in the noodles.


Arrange on two plates and garnish with cilantro if you like.