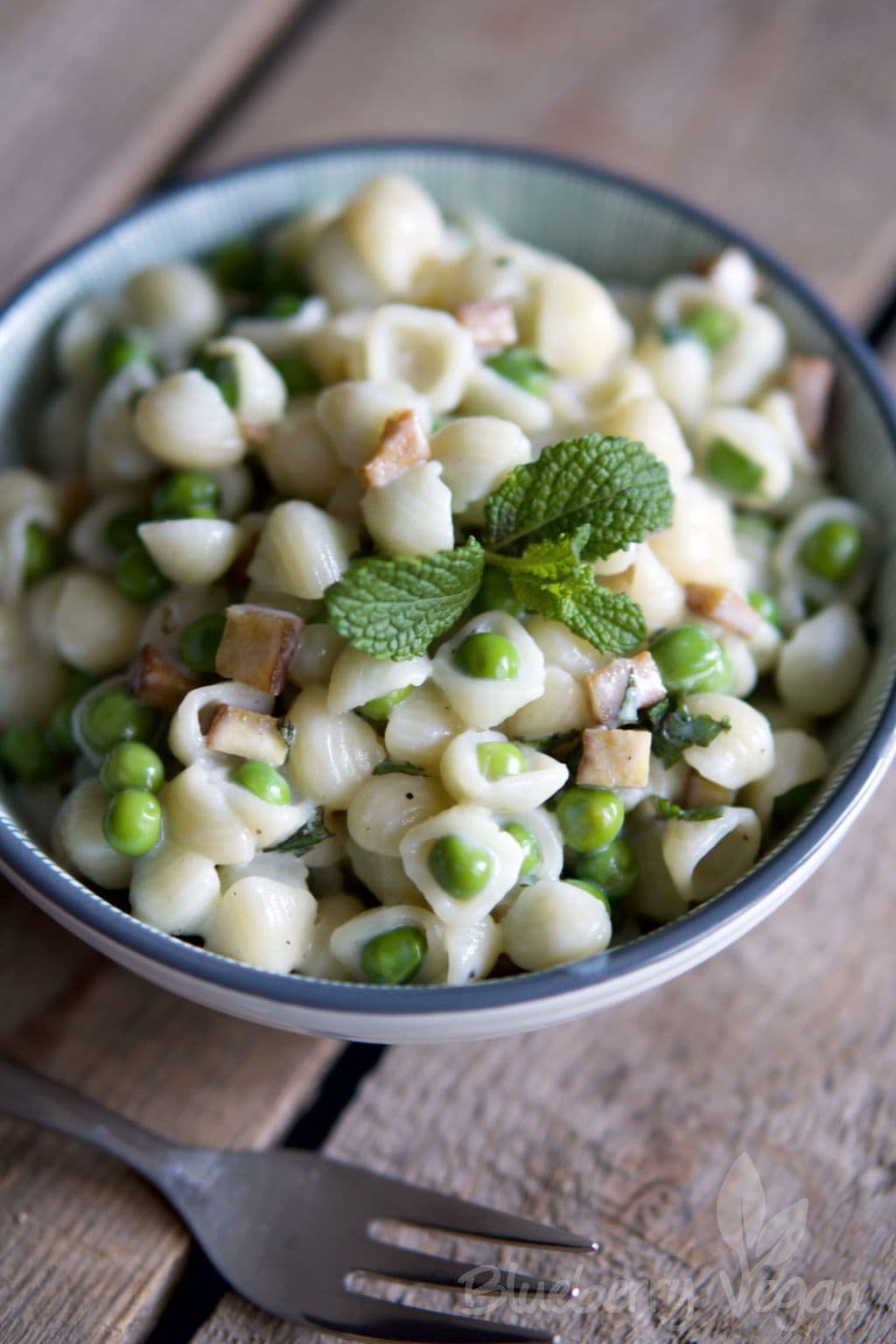 [Advertising: Affiliate Links]
I haven't cooked this fast and easy dish in a long time. I don't know why, because it is really delicious!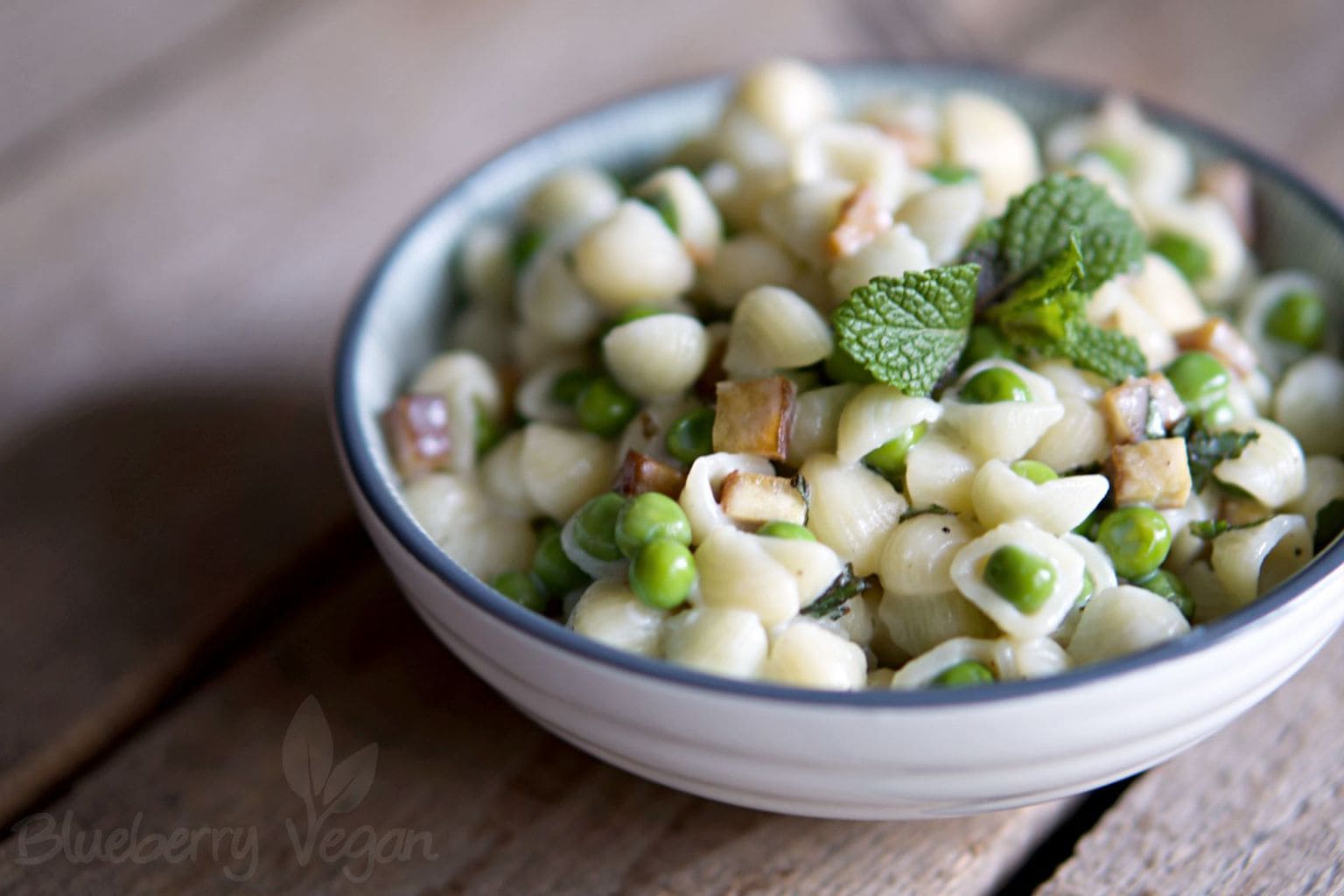 Smoked tofu, peas and mint might sound like a weird combination, but those ingredients complement each other perfectly.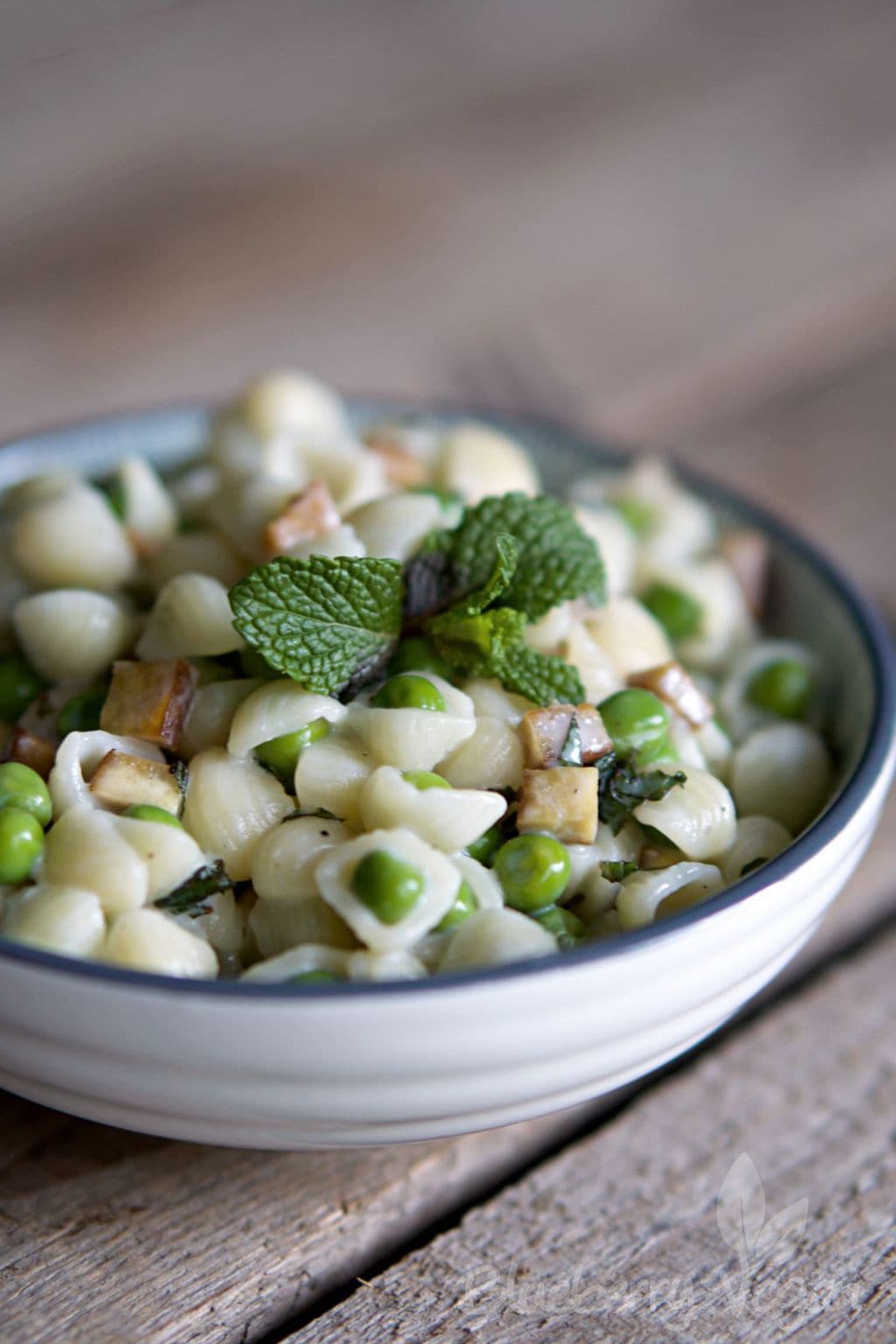 Have fun trying!
Love,
Rina
Creamy Shell Pasta with Peas and Mint
Zutaten/Ingredients
2 cups shell pasta
1 cup frozen peas
1 block smoked tofu
some oil
1 pk. soya cuisine
1/4 bunch mint
salt
pepper
liquid smoke - to taste
Zubereitung/Instructions
In a big pot bring water to boil, salt and cook the noodles in it until firm to the bite. Then add the peas and let simmer for two minutes. Drain and pour back in the pot.


While the noodles are boiling finely chop the mint, finely cube the smoked tofu and fry the tofu in some oil until crispy. Add tofu and mint to the noodles and pour in the soya cuisine. Let simmer for about 5 minutes. Season to taste with salt, pepper and a few drops of liquid smoke and serve hot.