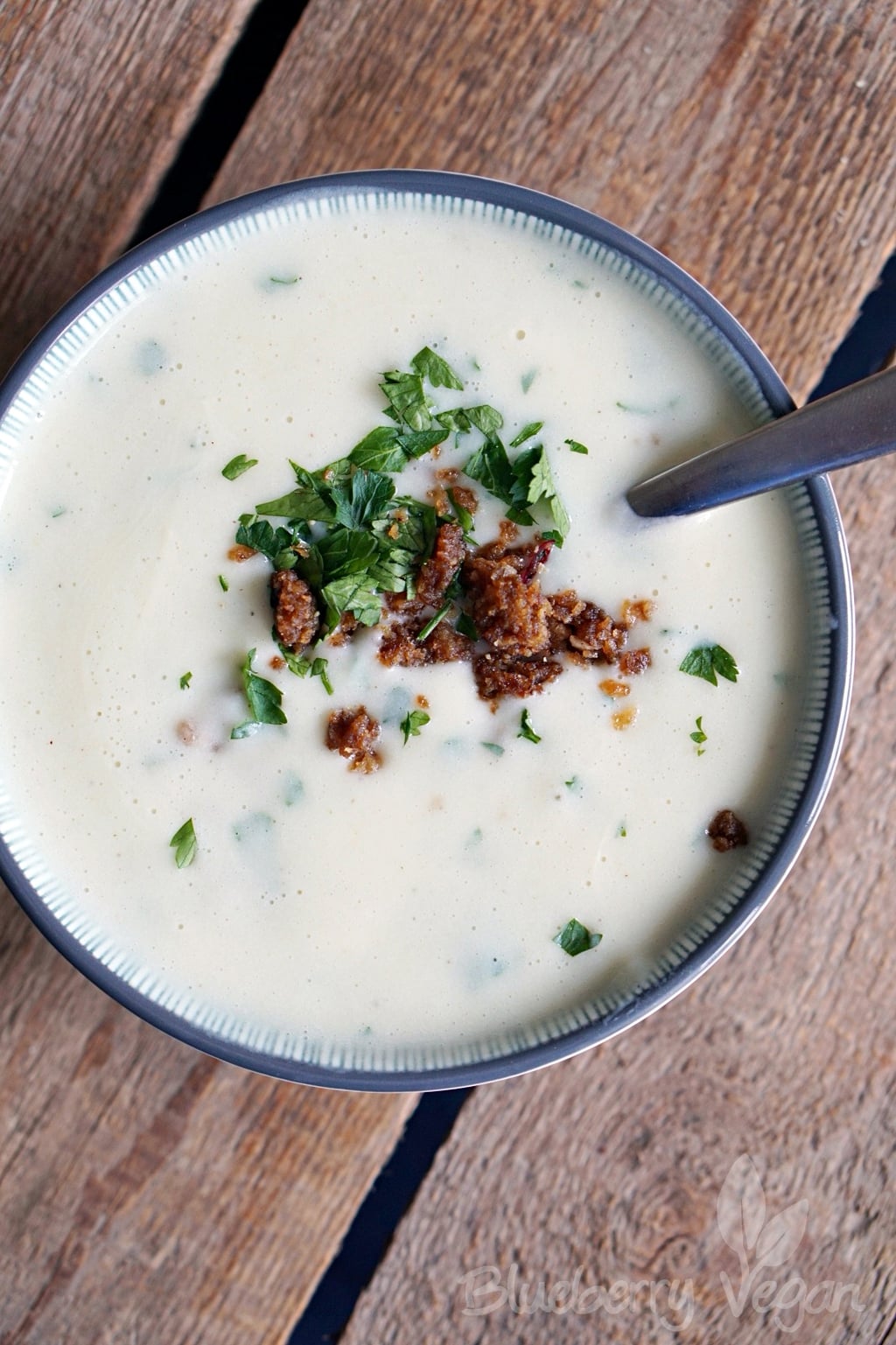 [Advertising: Affiliate Links]
If I pureed soup so far, I simply held a hand blender in the pot. This is super practical and gets good results. Today I used my high-speed blender for the first time to puree a soup and I will do so in the future.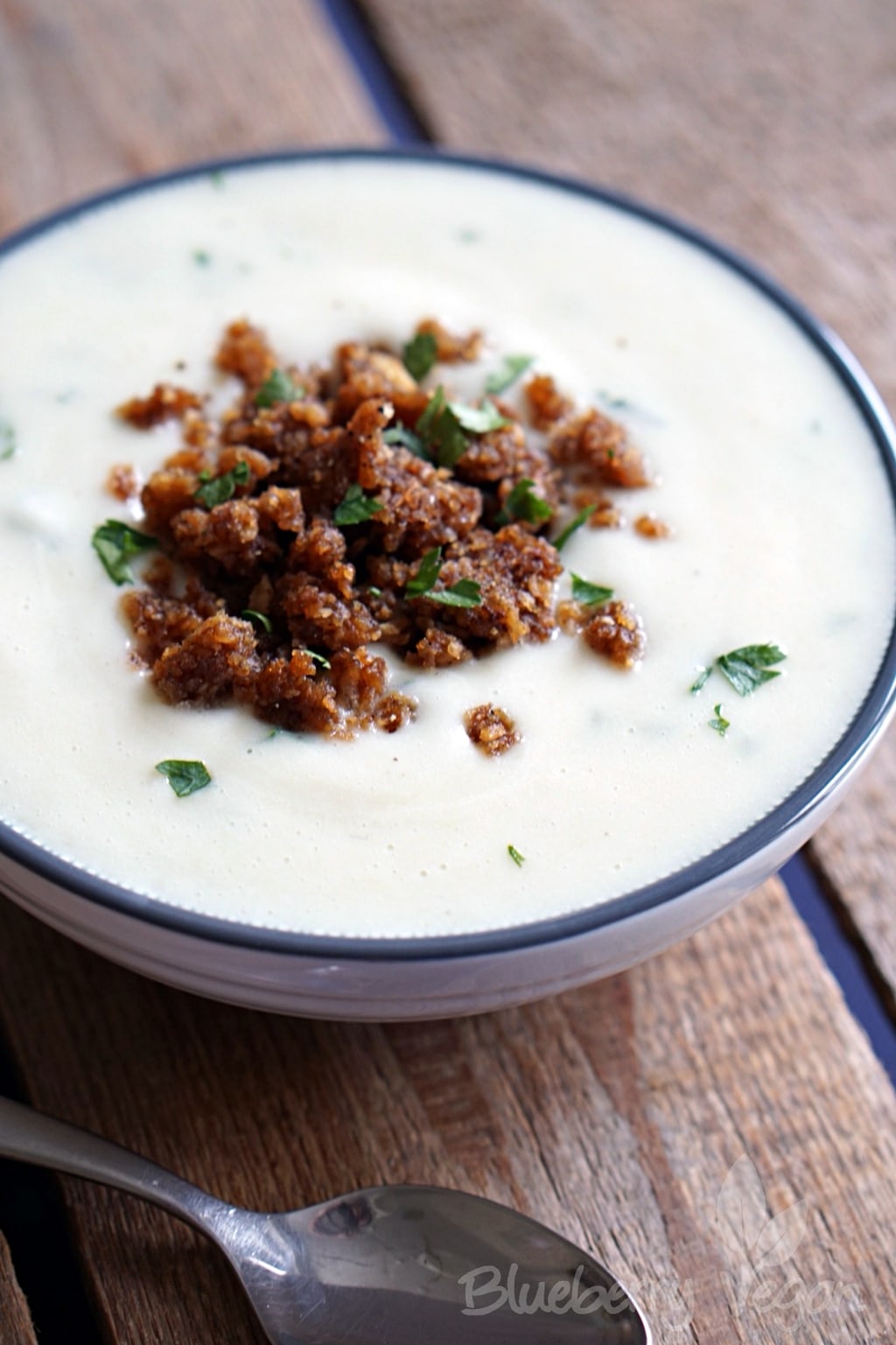 The soup was incredibly creamy. I turned fine soy mince into spicy gobs to spice and crunch up the soup. If you have prepared vegan mince in the fridge, you can just use this.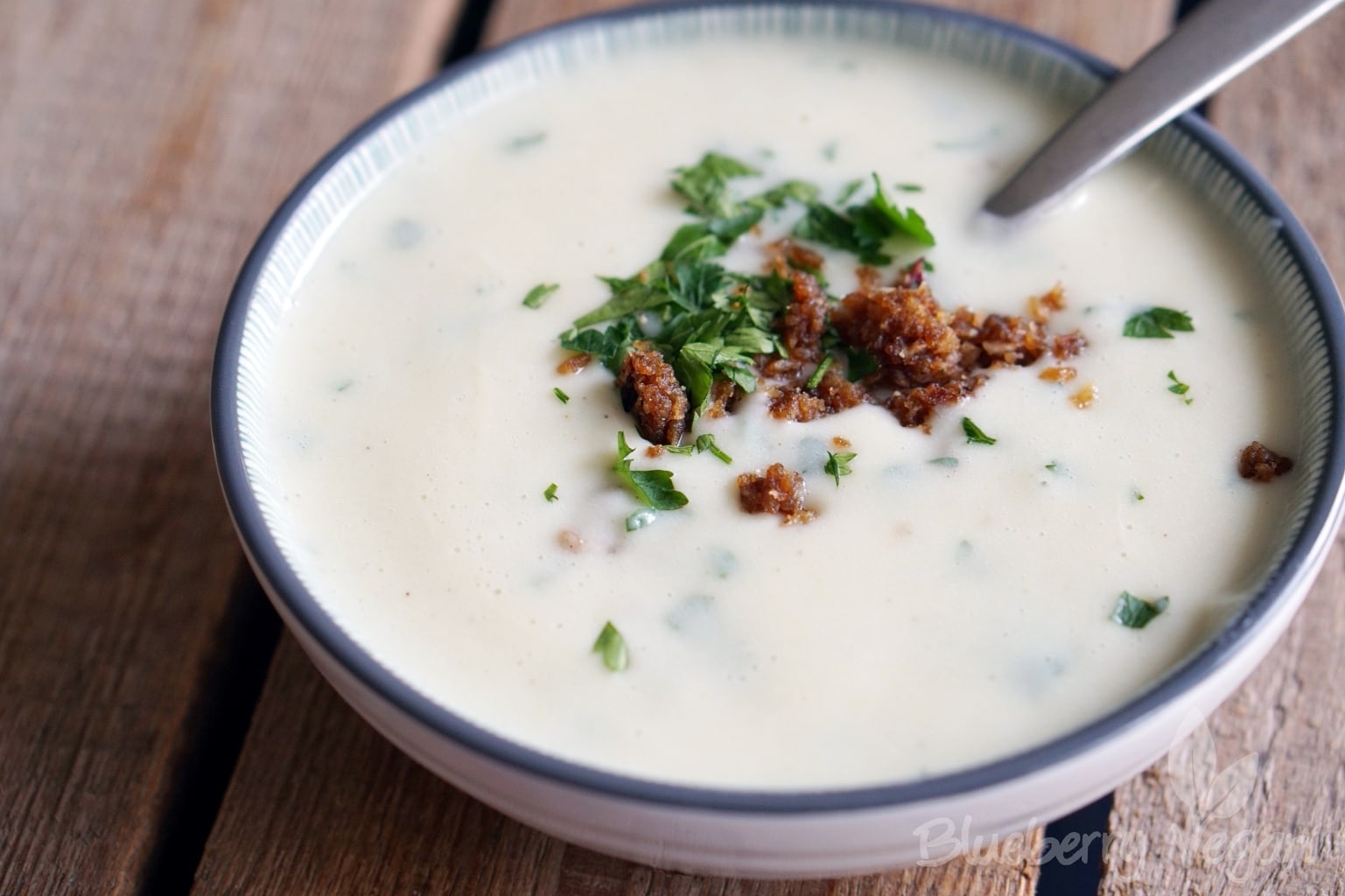 Have fun cooking and indulging!
Love,
Rina
Creamy Kohlrabi Soup with Spicy Soy Mince
Ergibt/Yield:
2 - 3 Servings
Zutaten/Ingredients
For the soup:
1 onion
500 g (15.6 oz) kohlrabi
1 tbsp oil
500 ml (2 cups) vegetable broth
250 ml (1 cup) soy cream
2 tbsp parsley, chopped
1 tsp lemon juice
salt
pepper
nutmeg


For the soy mince:
6 tbsp fine soy mince
2 - 3 tbsp oil
1/4 tsp garlic powder
1/2 tsp onion powder
1 tbsp soy sauce
2 tbsp water
pepper
Zubereitung/Instructions
Roughly chop the onion and roughly dice the kohlrabi.


Sauté the onion in hot oil until translucent. Then add the kohlrabi cubes and fry for 2 minutes. Pour in the vegetable broth and simmer for 10 minutes.


While the soup is simmering, prepare the mince. To do this, fry the soy mince in hot oil for a few minutes. Season with garlic, onion and pepper and deglaze with soy sauce and water. Now continue to fry the mushy mince and chop it with a spoon until small lumps have formed. Take off the stove.


Add the soy cream to the soup and puree it. Either in a high-speed blender or with a hand blender. Season with lemon juice, salt, pepper and a pinch of nutmeg and stir in the parsley.


Arrange the soup in small bowls and garnish with the mince. Or stir in the mince and simply enjoy.