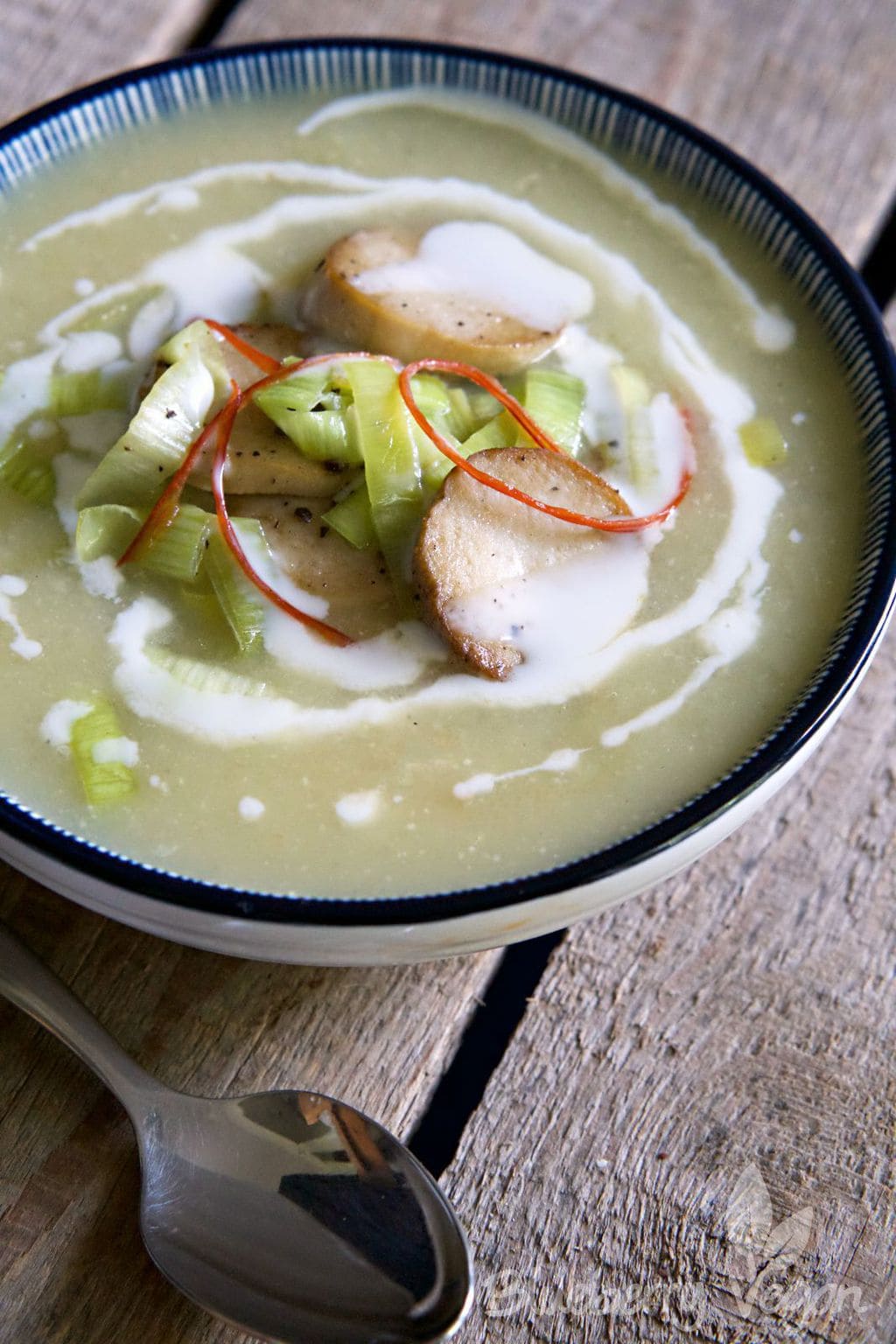 [Advertising: Affiliate Links]
Yes, it's summer. And yet I have cravings for hot soup or wintry dishes like goulash with red cabbage and potato dumplings from time to time. Do you have them, too?
To calm the summery soup hunger I created this soup. It is warm and satisfying and yet light and summery.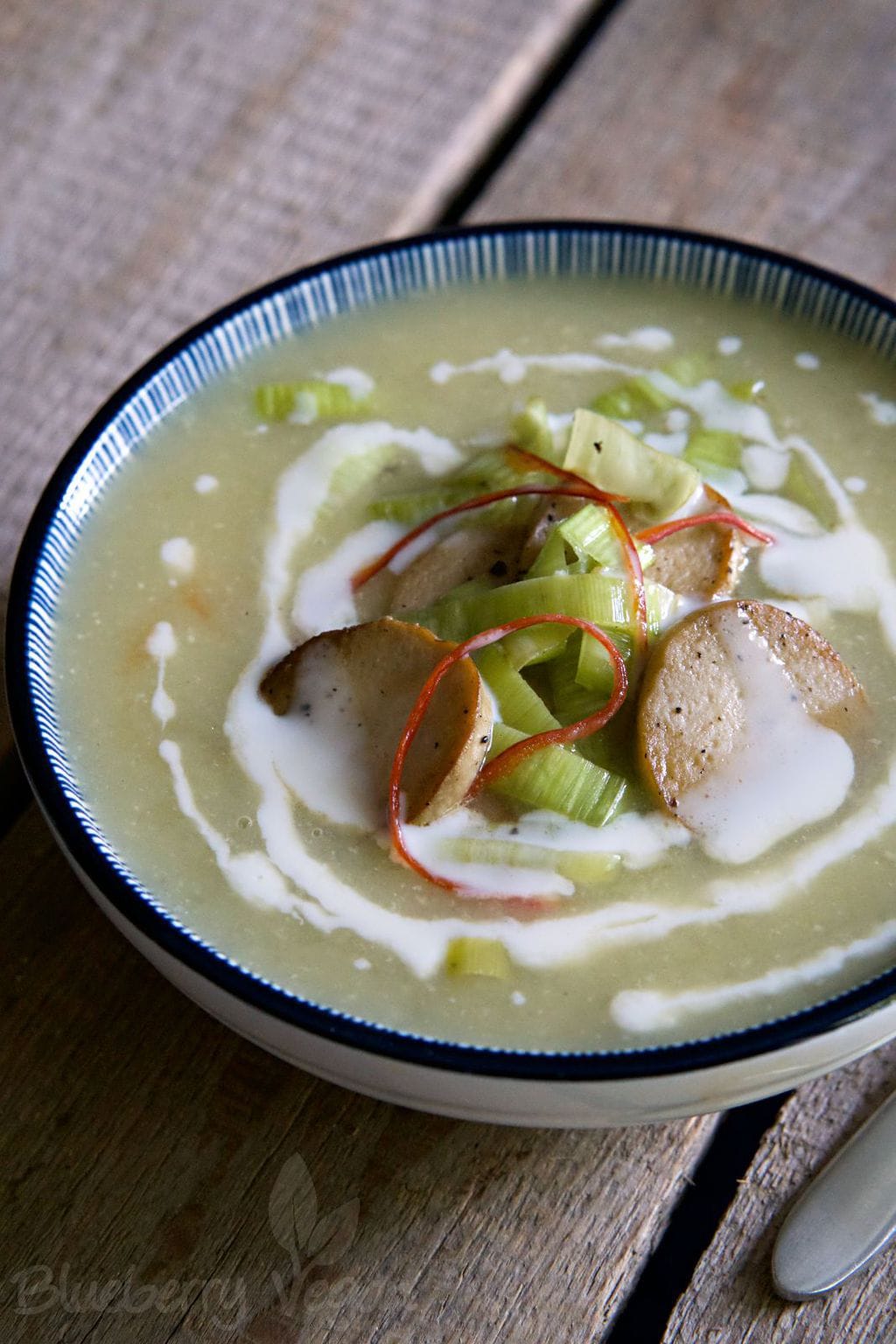 I use sesame oil made from toasted sesame seeds in this dish, because it is incredible aromatic and adds a fantastic note to this soup. Especially in combination with the king oyster mushrooms it is to die for. You find it in Asian supermarkets.
I wish you much fun cooking this soup and enjoy it!
Love,
Rina
Want more leek recipes? Also try potato leek tart, vegan cheesy leek soup, leek on flatbread and quick phyllo tarte flambée.

Potato Leek Soup with Fried King Oyster Mushrooms
Zutaten/Ingredients
For the soup:
For the king oyster mushrooms:
3 big king oyster mushrooms
1 stalk leek
1 - 2 tbsp toasted sesame oil
salt
pepper
chili strings - to taste
Zubereitung/Instructions
Peel the potatoes and roughly cube. Slice the leek stalks into rough pieces. Briefly sauté the veggies in sesame oil, then deglaze with broth and bring to boil. Boil for about 20 minutes until the potatoes are done.


While the soup is boiling, prepare the mushrooms. Thinly slice the king oyster mushrooms and the leek stalk. Heat the sesame oil in a pan and fry the mushrooms for 5 minutes. Then add the leek and sauté until soft. Season with salt and pepper.


Purée the soup, add the soya cuisine and season to taste with salt and pepper. Arrange in four bowls and top with the mushrooms. Add some chili strings if you like and serve.
Tipps/Notes
Chili strings are dried. To make them taste better, I let them soak in water for a few minutes.
If you can't find king oyster mushrooms, take simple mushrooms instead.