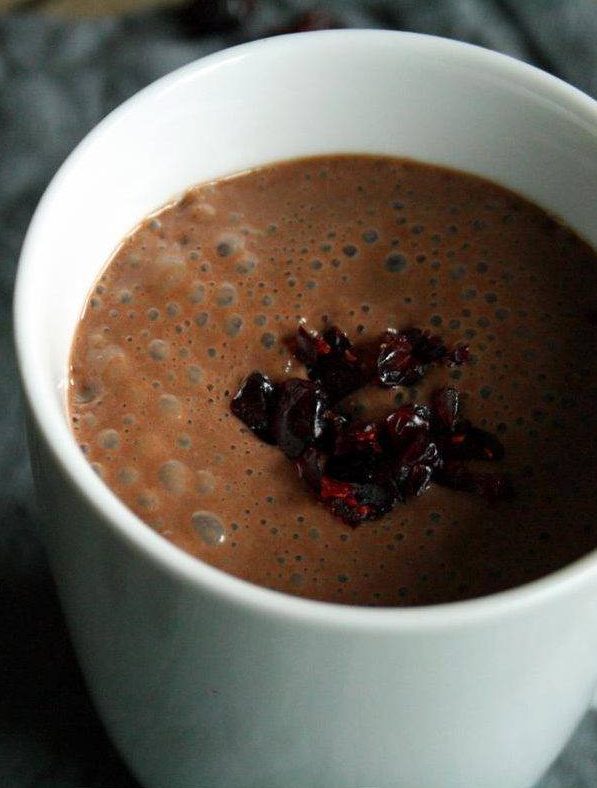 Do you know that? When you sit on your sofa in the evening and you suddenly have a craving for chocolate?
I have always love hot chocolate. I used to make it with milk, sugar and cocoa powder, that I heated on the stove. Until I thought one evening: Wait! Can I use dates instead of sugar?
I could. I tried it immediately and threw the ingredients in my blender. The result after one minute of mixing time was a lukewarm, creamy chocolate. So I gave it some more time in my blender, 2 minutes to be exact and voilá: hot chocolate.
You'll need a highspeed blender to make it (a Vitamix, Bianco, Omniblend, Blendtec for example). Because only with this high rotation numbers the blender heats up the food.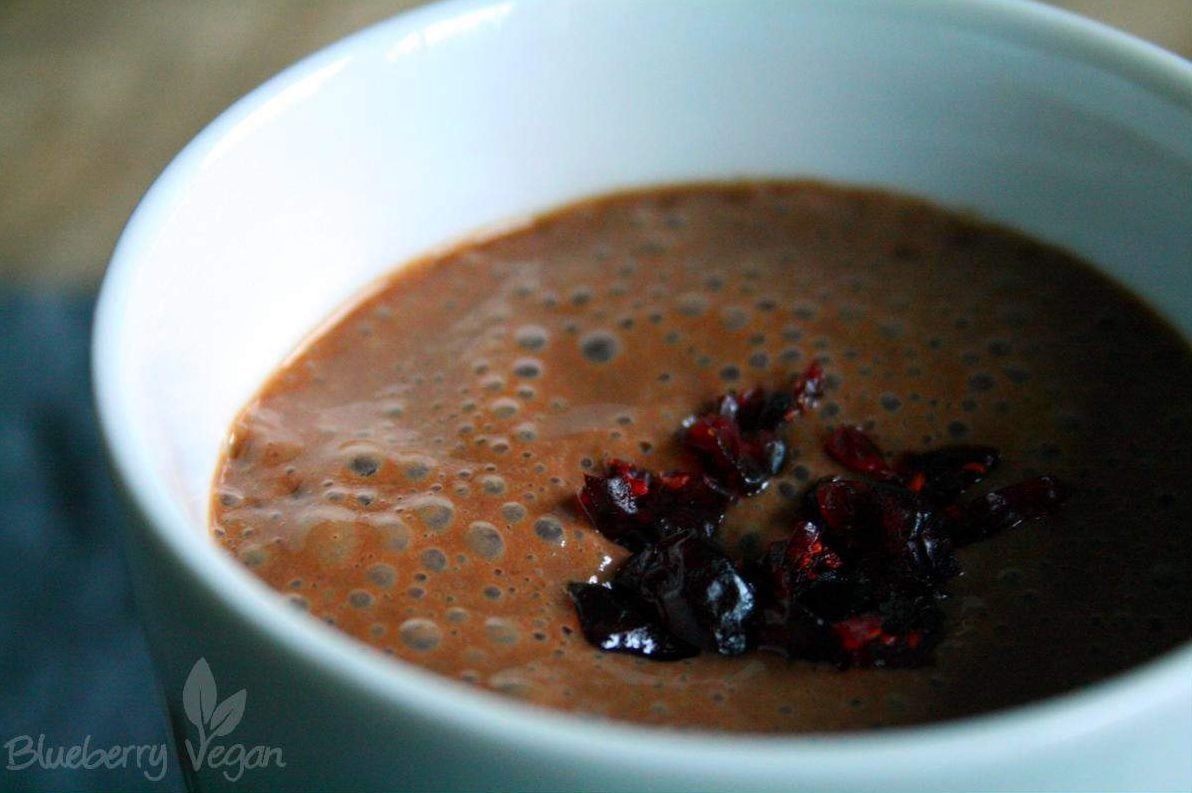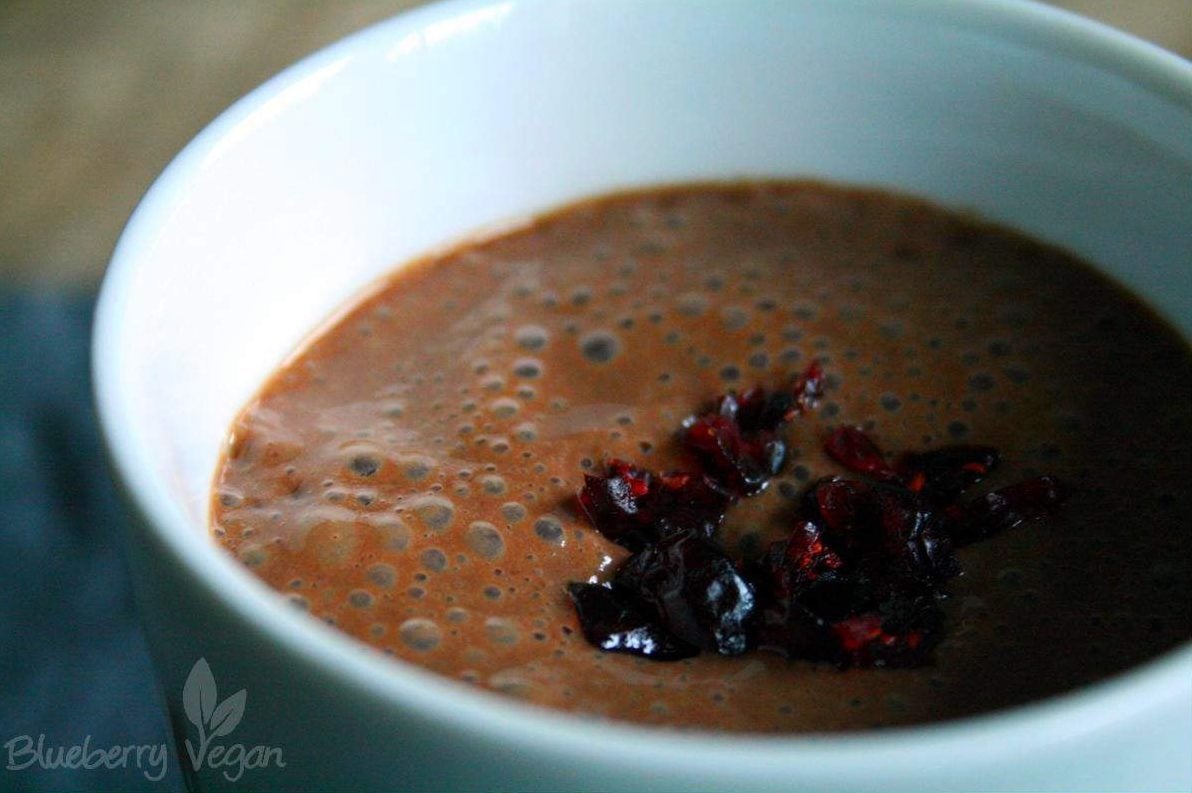 The hot chocolate will be super-creamy because of the stirring in the blender. Almonst so creamy that you can spoon it.
Enjoy your bedtime sweet!
Love,
Rina
Hot Chocolate from the Blender
Zutaten/Ingredients
250 ml (1 cup) soy milk
1 date
1 tbsp cocoa powder
1 pinch vanilla
1 pinch salt
Zubereitung/Instructions
Mix all ingredients in your blender for 2 - 4 minutes, depending on how hot and creamy you like it.