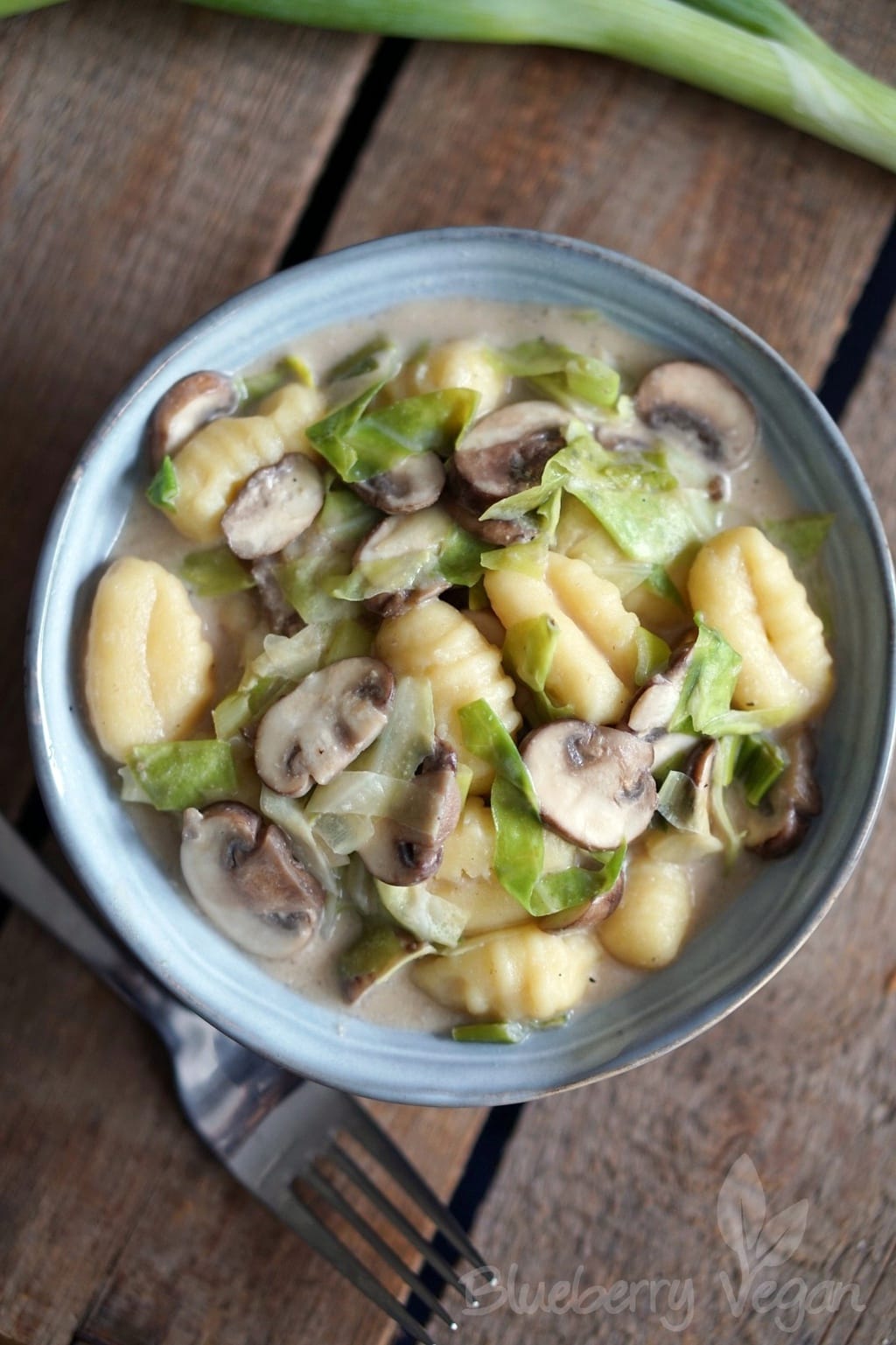 On weeknights dinner has to be on the table in no time. Because when I come home from work starving, there is not much time left until I clean out the fridge.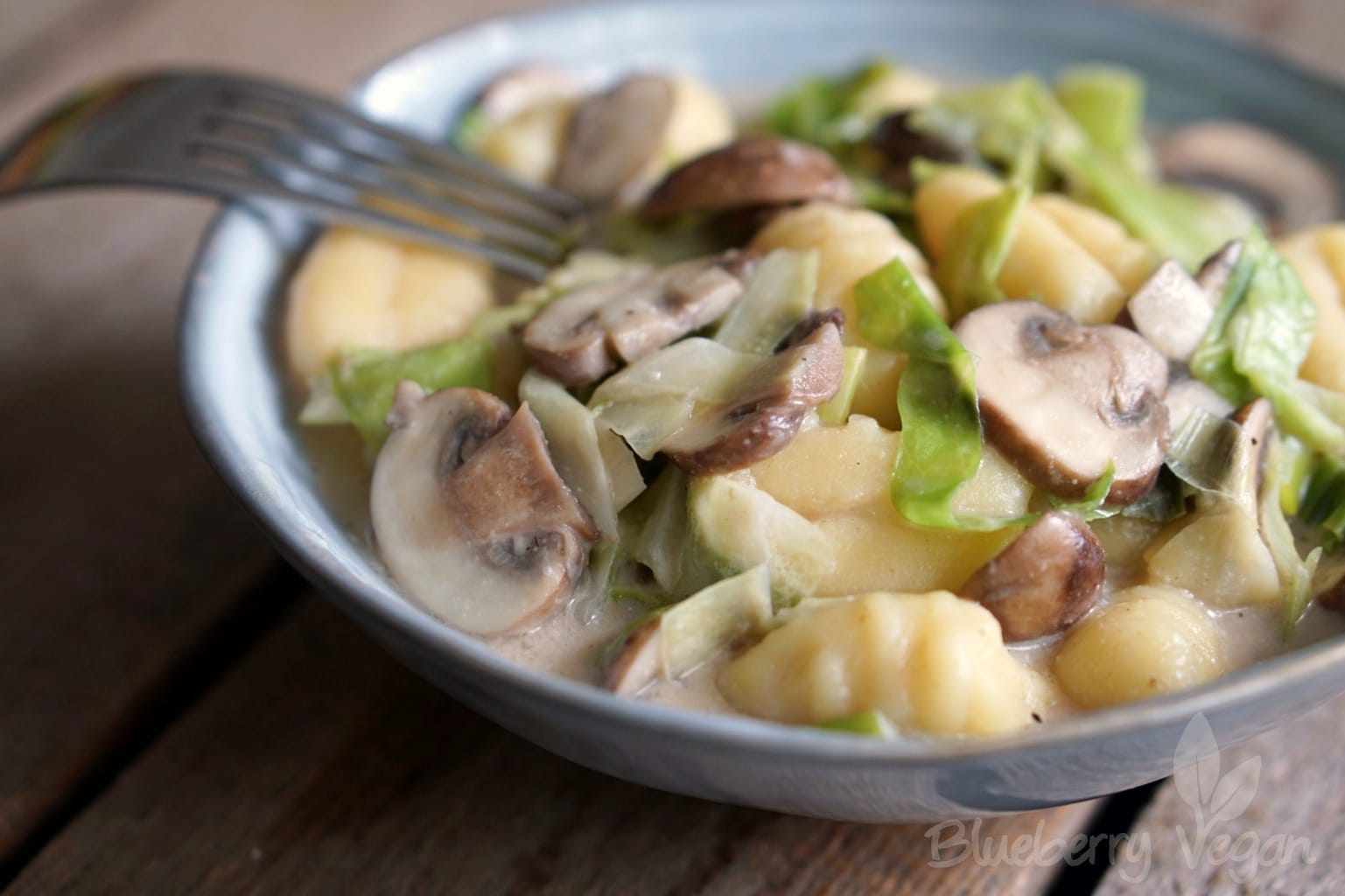 So instead of snacking all evening I do better if I have a proper meal. Such as this one. This dish is perfect for weeknights since it is super easy to make and fast on the table, yet satisfying. All you have to do is cut the mushrooms and cabbage and then throw everything together in a skillet.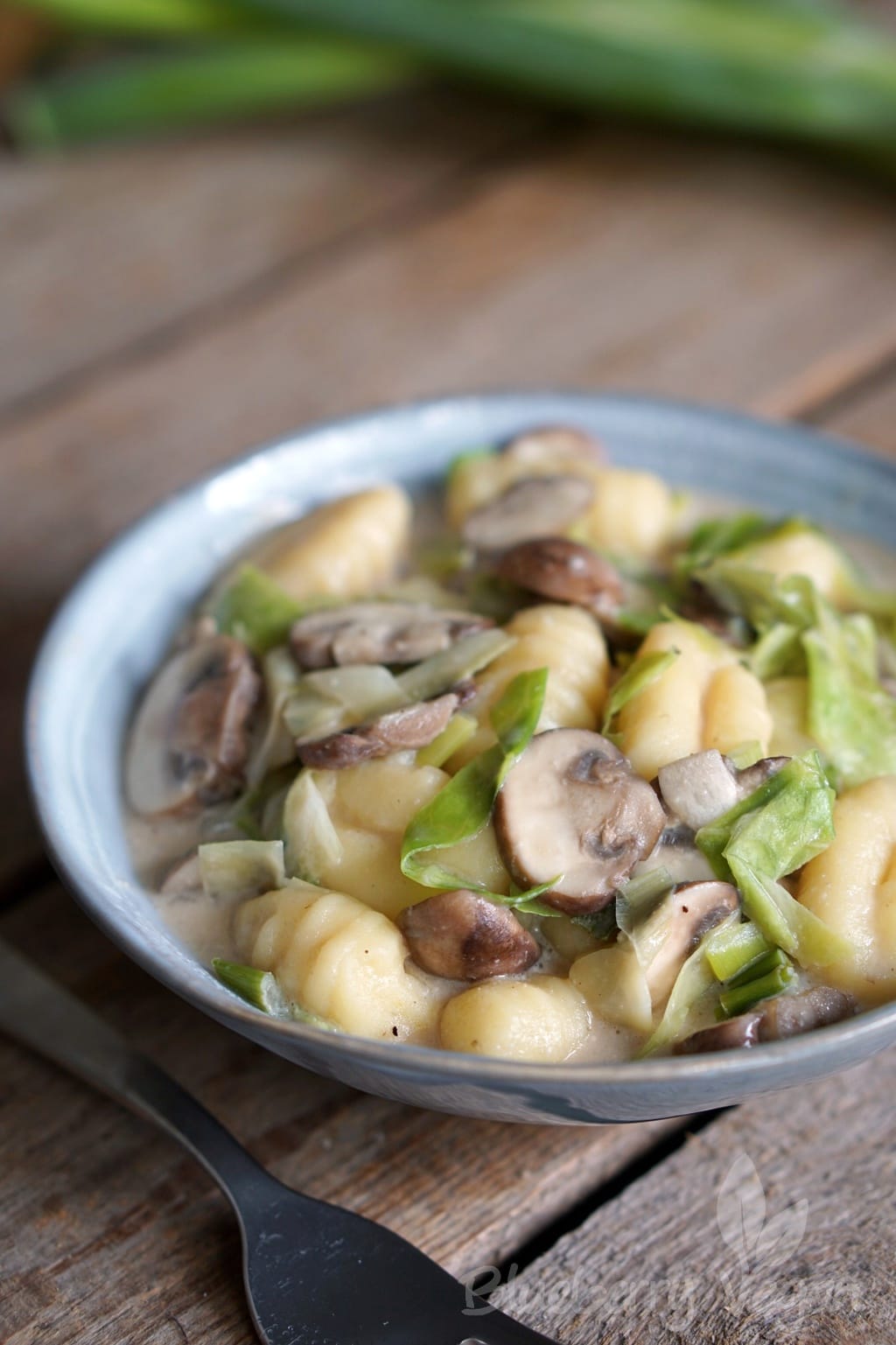 After 10 minutes (get your plate and fork out, put on sweatpants and start Netflix) you can start with your delicious dinner.
Enojy your meal!
Love,
Rina
Creamed Gnocchi with Mushrooms and Pointed Cabbage
Ergibt/Yield:
3 - 4 Servings
Zutaten/Ingredients
1 tbsp oil
2 spring onions
3 hands full brown mushrooms
3 hands full pointed cabbage, roughly chopped
1 pk vegan cooking cream
1 pk mushroom pate
150 ml (1/2 cup plus 2 tbsp) water
3 tbsp yeast flakes
salt
pepper
1 pk. vegan gnocchi
Zubereitung/Instructions
Cut the spring onions into rings and slice the mushrooms.


In a large skillet, heat the oil and fry the spring onions in it. Add the mushrooms and cabbage and sauté for 2 minutes.


Pour in the cooking cream and water and stir in the mushroom pate. Bring to a boil and season to taste with yeast flakes, salt and pepper.


Add the gnocchi and let simmer for 5 minutes before serving.