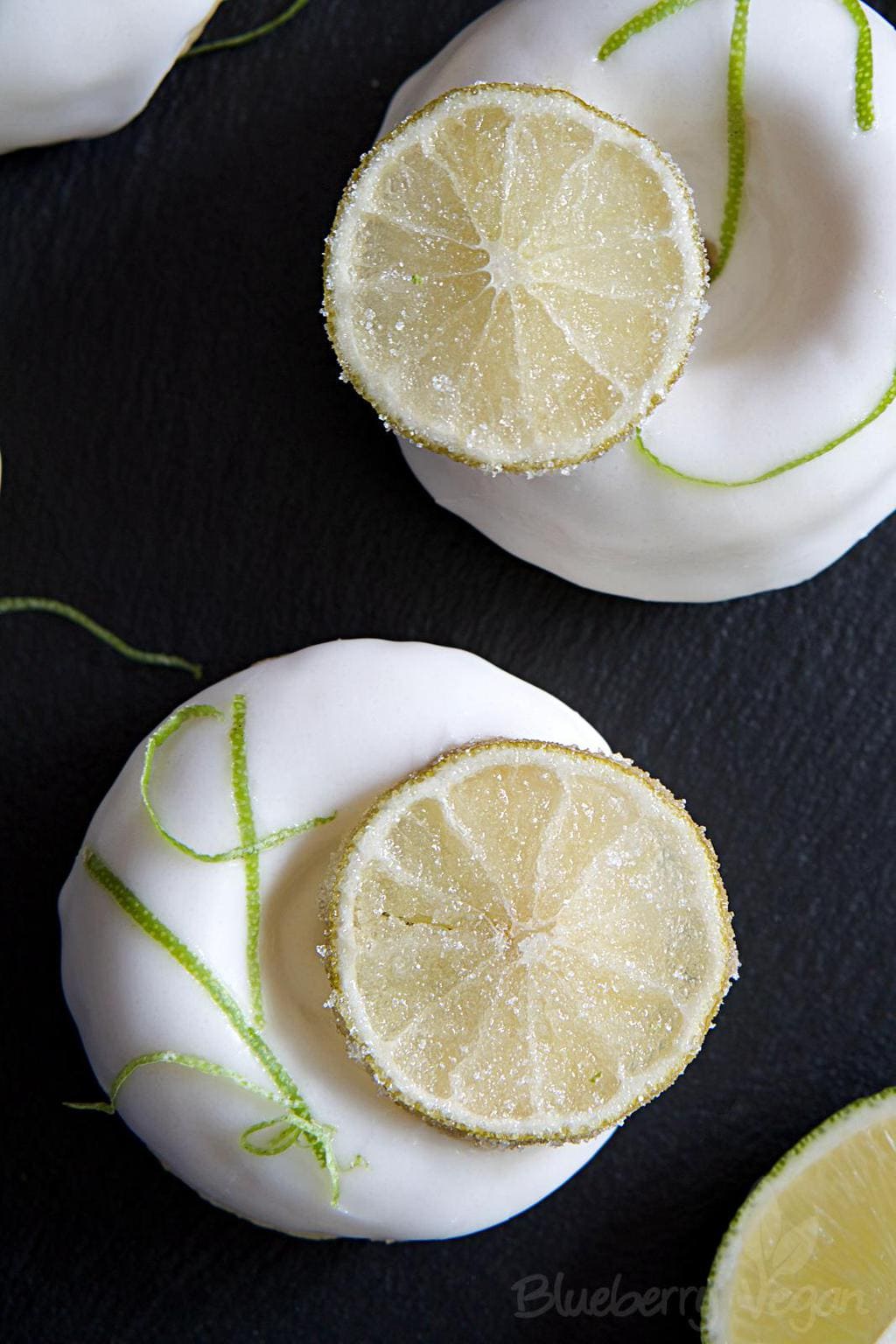 [Advertising: Affiliate Links]
On a hot summer day at a fun garden party this caipirinha donuts are a perfect treat. They are fresh, moist and fluffy. I brought them to a party last weekend and my friends loved them.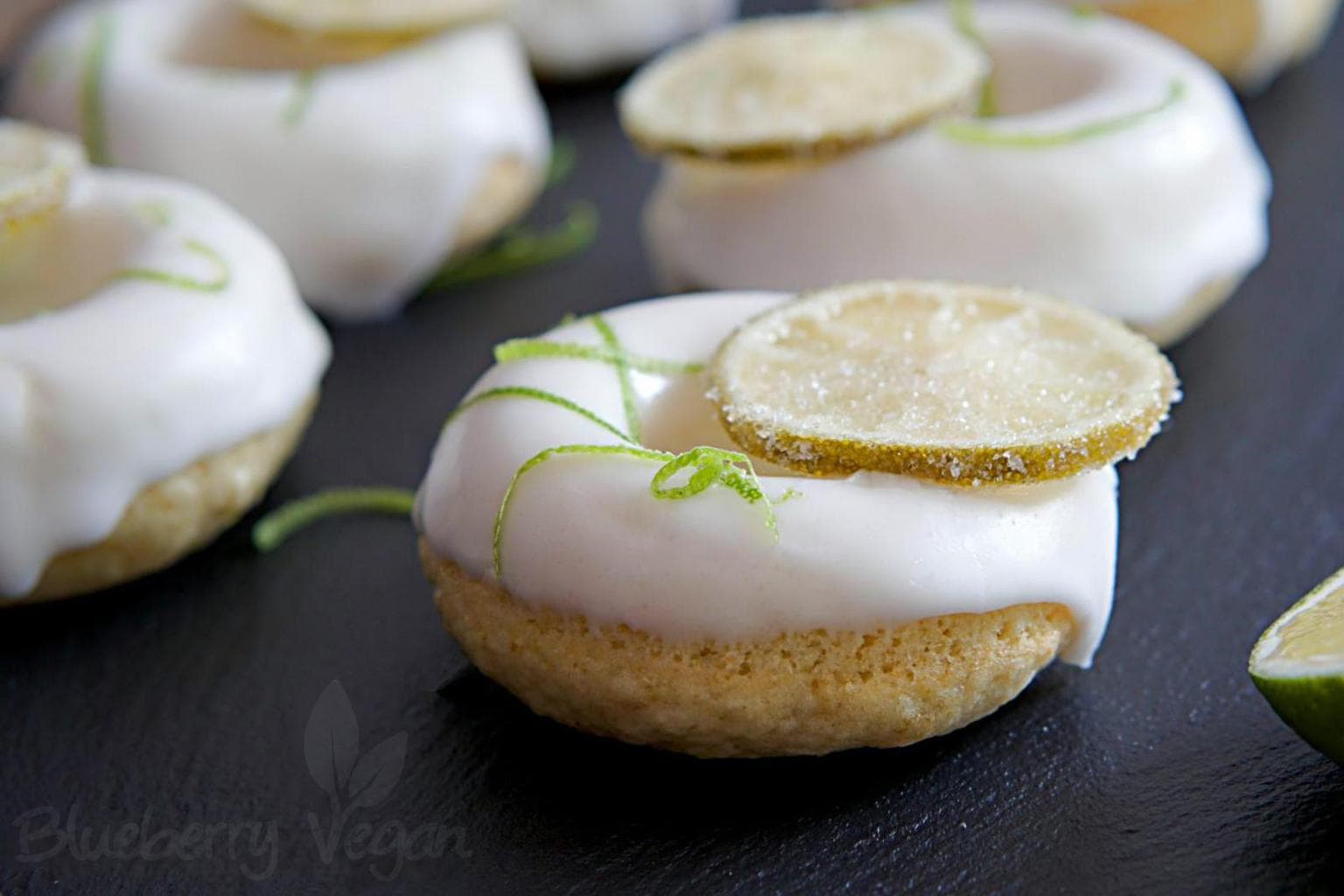 Since a few weeks, when I bought a donut mold, I have donut fever. I have baked a couple of different donuts lately. Most beautiful were the space donuts that I baked two weeks ago. I like the orange donuts or these caipirinha donuts better though, because I think they taste better. But maybe that's just me, loving the fruity stuff. When the first good cherries are on the market, I'll bake some chocolate cherry donuts.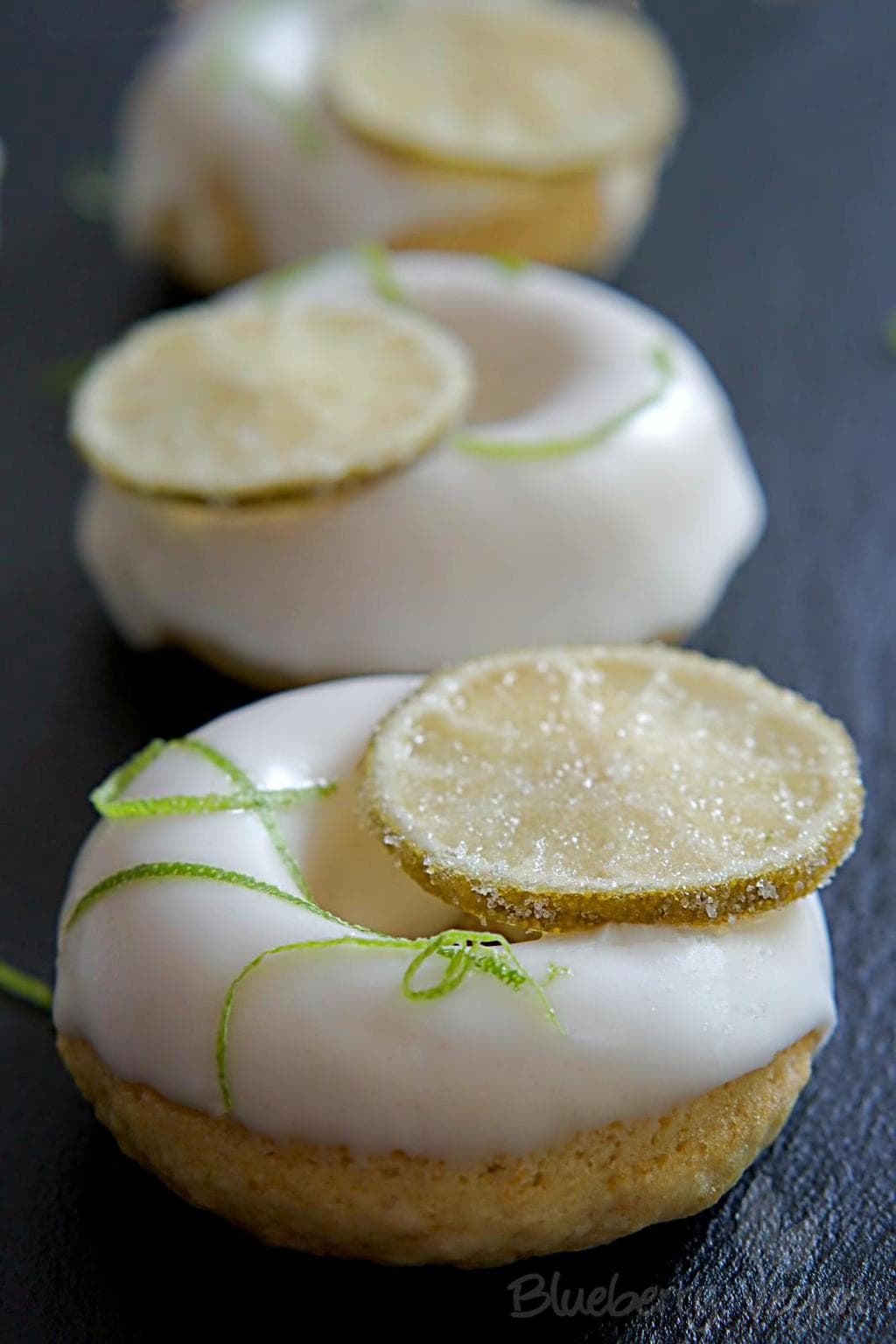 You won't need much time preparing these donuts. But you'll have some down time, since they need to cool down completely, before you can add the icing and topping. If children are eating with, omit the alcohol and take each two tablespoons of water and lime juice to mix the icing.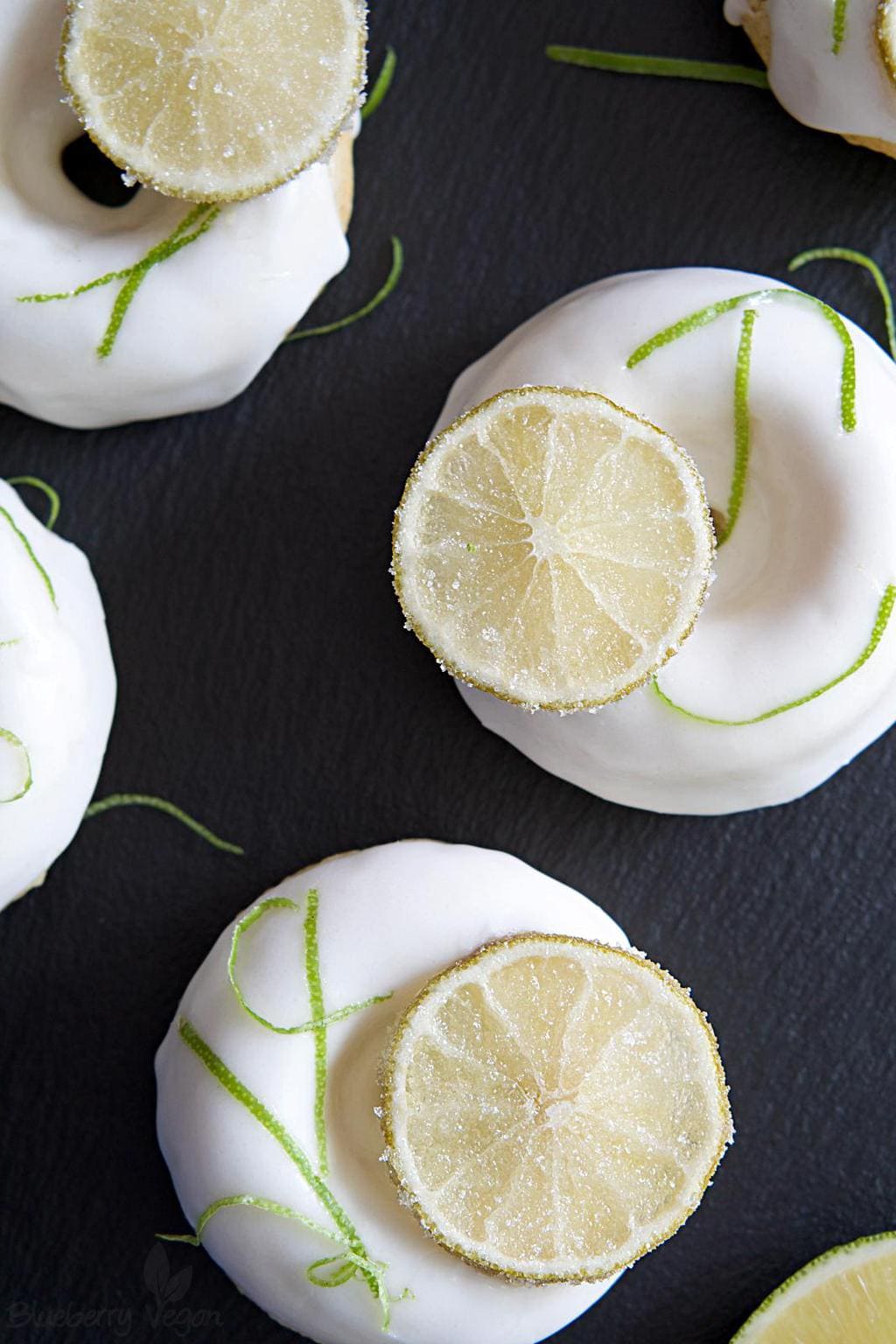 I wish you fun baking and enjoy your donuts!
Love,
Rina
Caipirinha Donuts
Zutaten/Ingredients
For the donuts:
1 tbs (golden) flaxseed, ground
3 tbs water
120 ml (1/2 cup) soy milk
1 tbs lime juice
160 g (1 cup) white flour - spelt or wheat
80 g (1/3 cup) sugar
1 1/2 tsp baking powder
1/4 tsp salt
the zest of 1 lime, ground
60 ml (1/4 cup) neutral tasting oil
some margarine for the donut mold


For the glaze:
250 g ( 1 1/2 - 2 cups) powdered sugar
3 tbs Cachaça
1 tbs lime juice


For the topping:
6 thin lime slices
sugar
zest of 1/2 lime
Zubereitung/Instructions
Preheat the oven to 180° C (360° F) and grease a donut mold. Rub off the lime peel and juice the fruit. Combine the ground flaxseed with the water and let sit for a while. Mix the soy milk with the lime juice and let curdle.


Combine the dry ingredients. In a pot pour flaxseed, soy milk and oil and heat up warmer than lukewarm but not simmering. Mix with the dry ingredients and stir to a gooey dough.


To take the easy way: Pour the dough in a freezer bag and use it as a piping bag. Pipe the dough in the mould and flatten the surface with wet fingers.


Bake in the oven for about 12 - 15 minutes until a toothpick comes out clean, but the donuts are still light. Remove from the mold and let cool completely on a cooling rack.


For the candied lime slices preheat the oven to 100° C (210° F). Toss the slices in sugar and coat completely. Place on a lined baking tray next to each other. Bake for about 60 minutes. Then let cool and toss again in the sugar until coated.


For the glaze combine the alcohol and lime juice and add powdered sugar to desired consistency. Dip in the donuts, remove and let drip on a cooling rack. Decorate with the candied lime and lime zest immediately.
Tipps/Notes
For a non-alcoholic version, prepare the glaze with each two tablespoons of water and lime juice.