[Advertising: Affiliate Links]
On a party or a buffet a noodle salad is always a winner. There are lots of different types of noodle salads out there. With elbow macaroni, mayo, peas and sausage or with penne, dried tomatoes, rocket and pine nuts just to name two.
Today I have another variation for you. With tortellini, bell peppers, spring onions and a light tofu-mayo.
I have already told you about my favourite mayo, that comes together so easy and quick. Just as easy and quick is this tofu mayo, but contains only a fraction of the fat that my favourite one does and has more protein and vitamins.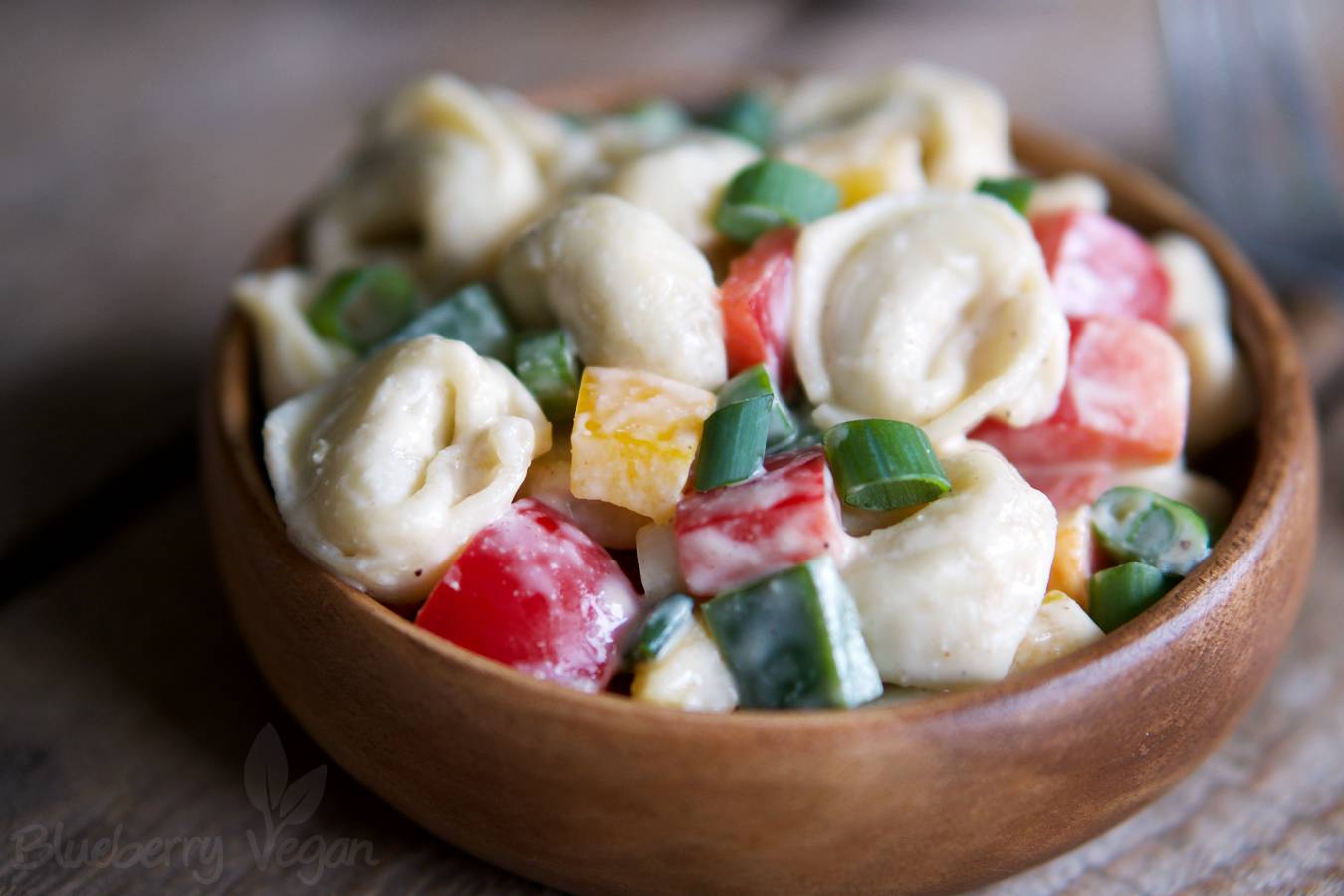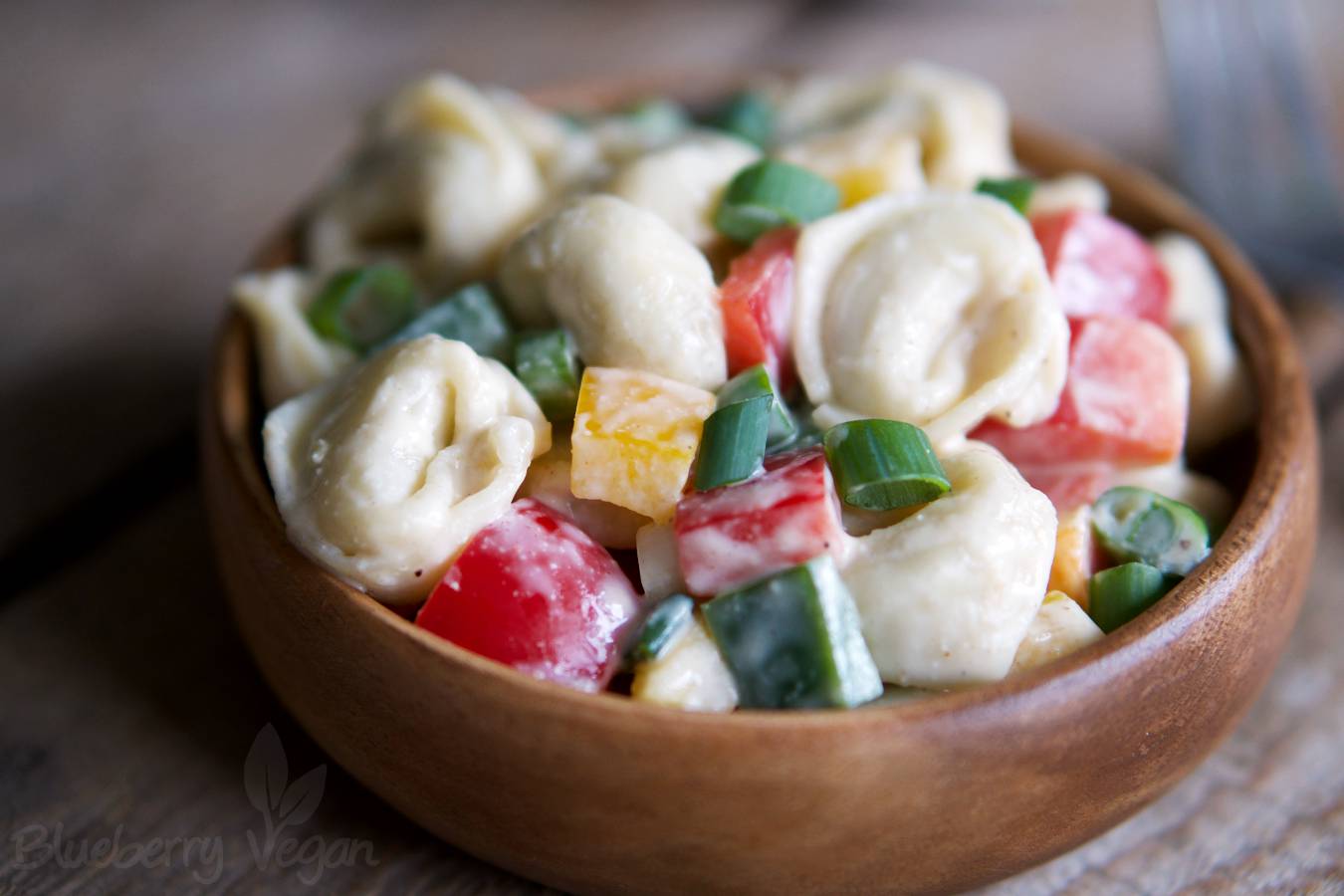 The originally idea for this salad is by my omnivore colleague Sandra. She uses non-vegan mayo and adds cheese cubes to this salad. If you like that idea, feel free to add vegan cheese to your salad. I am not a big fan of vegan cheese. But if I must, I would recommend Violife for Pizza Original. This vegan cheese is very similar to cow milk cheese in taste and looks. It also melts and streches und doesn't turn into a plastic layer on your pizza. You should, however use it sparingly for best results.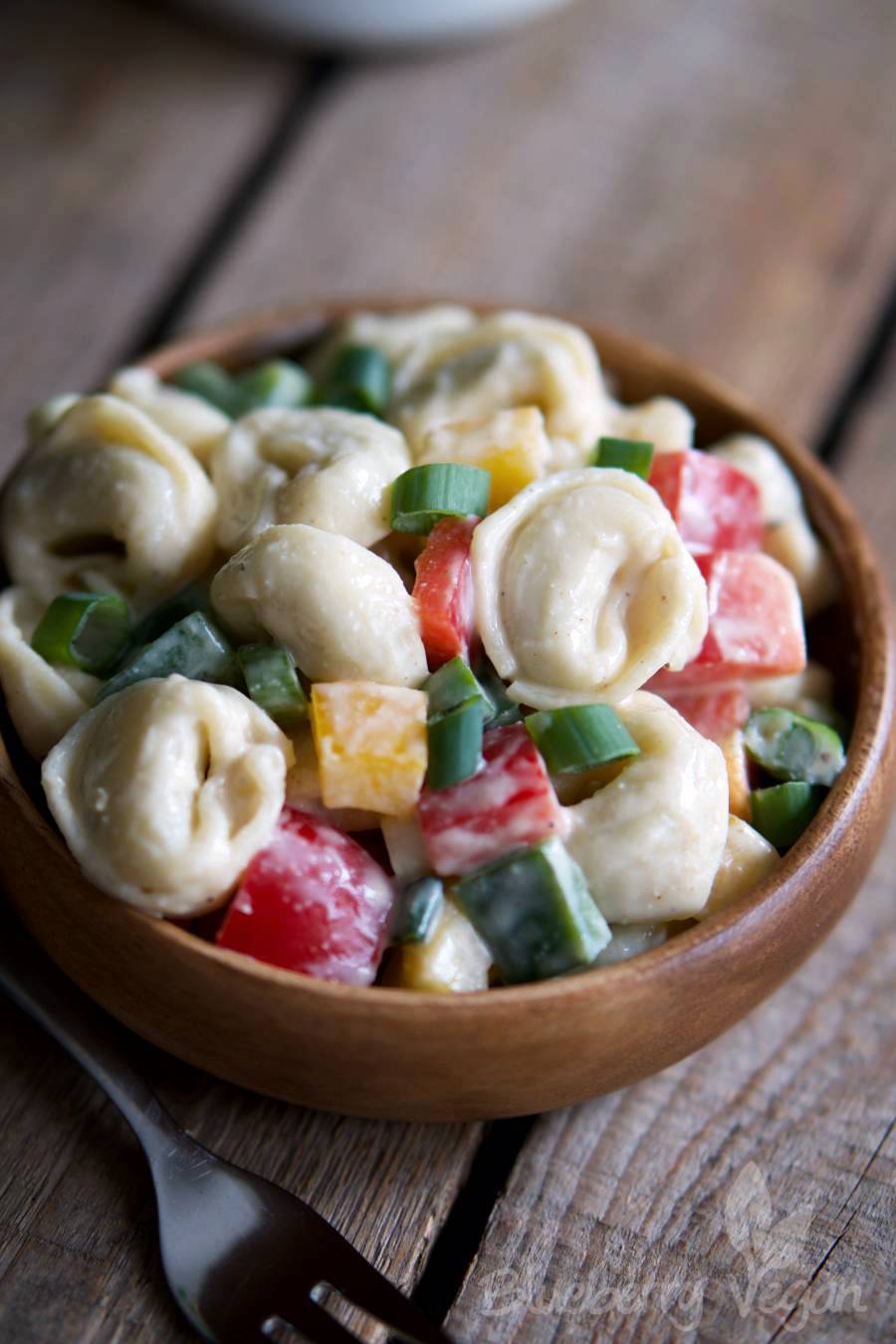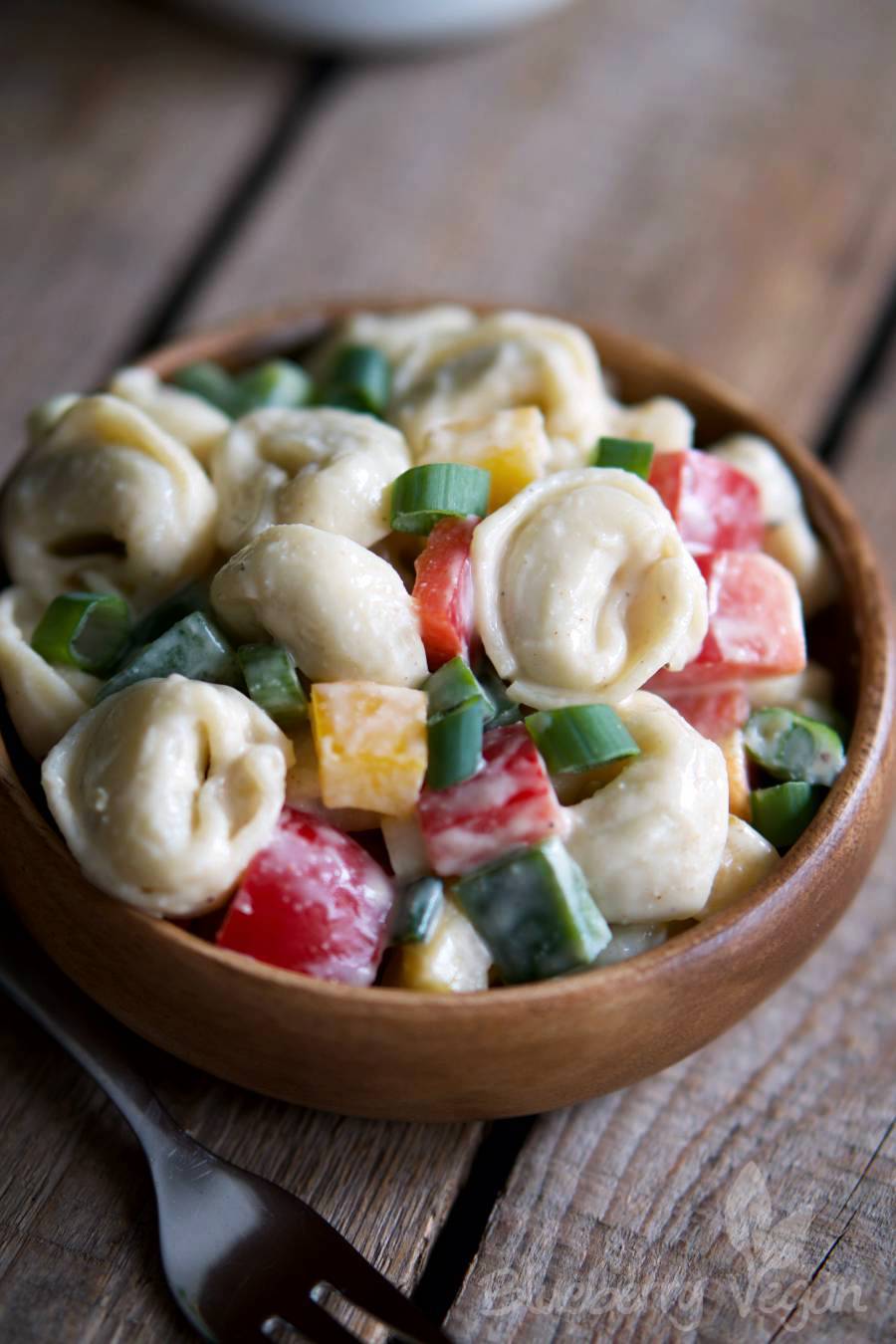 Let your salad rest for a while so that the spring onions can flavour the mayo and lose their spiciness. Season with salt and pepper before you serve it.
Love,
Rina
Colorful Tortellini Salad with Tofu-Mayo
This vegan noodle salad is essential for every party or buffet.
Ergibt/Yield:
6 - 8 Portions
Zutaten/Ingredients
For the salad:
2 Pk. alnatura vegetable tortellini or any other vegan brand
1 bunch spring onions
1 red bell pepper
1 yellow bell pepper
1 green bell pepper
salt
pepper


For the tofu mayo:
150 g (5 1/2 oz) silken tofu
50 g (1 3/4 oz) cashews, ground
1 tsp mustard
1 tsp lemon juice
2 tsp herb vinegar
1/2 tsp salt
Zubereitung/Instructions
Prepare the tortellini accoring to the package instructions, drain and rinse cold for a few seconds.


For the mayo blend all ingredients in the Personal Blender or any other blender until smooth and airy.


Slice the spring onions and dice the bell peppers.


When the tortellini are lukewarm combine all ingredients in a big bowl and season with salt and pepper. Let sit in the fridge for at least an hour. Season to taste with salt and pepper before serving.