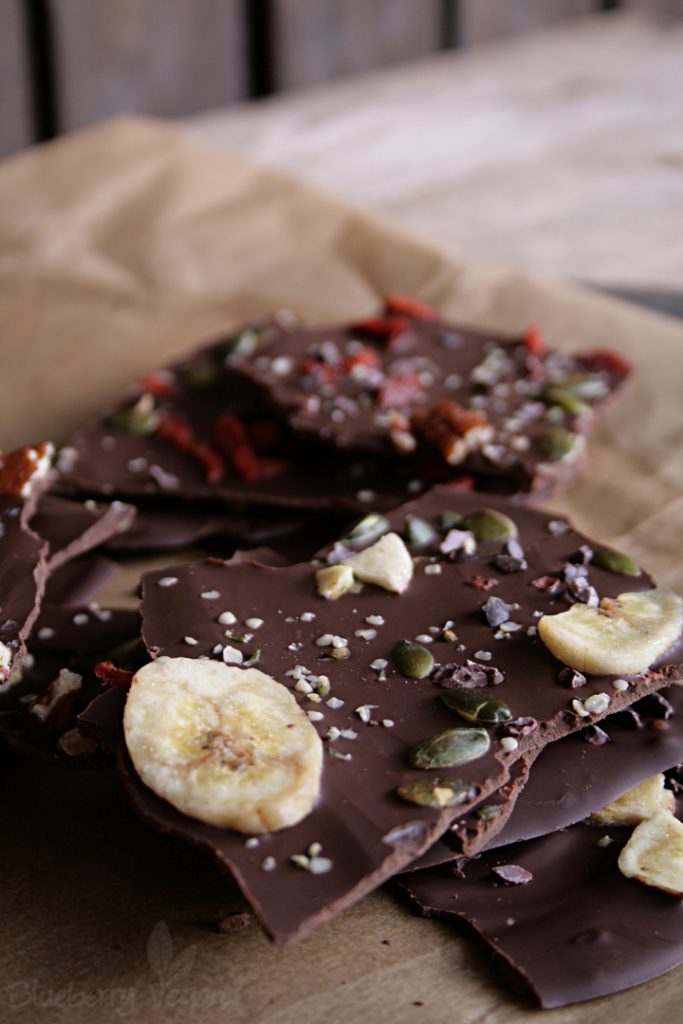 [Advertising: Affiliate Links]
I love a good chocolate bark. I bought a pack of chocolate bark lately and it was quite expensive, but very good. Unfortunately I didn't have any goji berries in my pack. So I decided to make chocolate bark myself.
I made a chocolate from cocoa butter, cocoa powder, soy milk powder and cane sugar and topped it with buckwheat, pumpkin seeds, hemp seeds, goji berries and granulated salt. To make your own chocolate bark you don't have to buy fancy ingredients, that you probably won't use so often.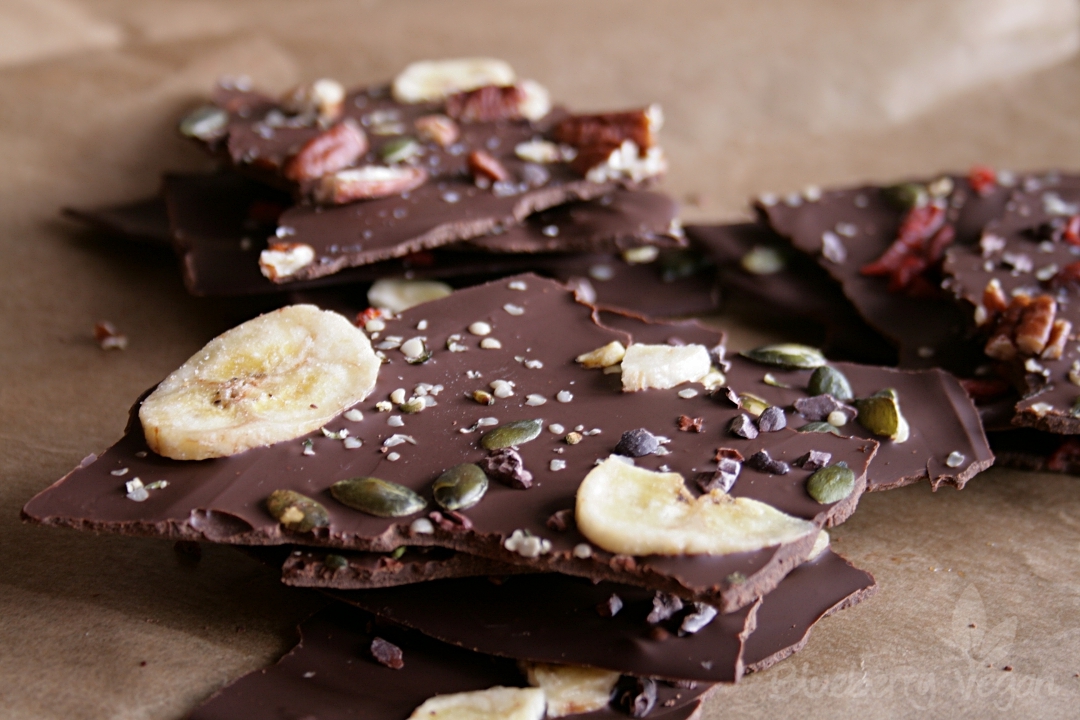 So I made this chocolate bark with couverture chocolate. This is easy and simple. You can use any vegan chocolate to make it though. Try white chocolate swirls in dark chocolate ?.
This chocolate is also a great gift!
Have fun making your own delicious chocolate!
Love,
Rina
Easy Chocolate Bark
Ergibt/Yield:
10 Portions
Zutaten/Ingredients
For the chocolate:
200 g (7 oz) couverture chocolate or other vegan chocolate


Toppings of choice:
nuts
seeds
crumbly salt
dried fruits
cacao nibs
banana chips
Zubereitung/Instructions
Melt the chocolate in a water bath. Roast the nuts and seeds in a pan.


Thinly spread the chocolate on a sheet of parchment paper and sprinkle over you desired ingredients.


Refrigerate for 30 - 60 minutes (depending on the thickness) to firm up. Then break into pieces.
Tipps/Notes
I keep my chocolate bark in the fridge.