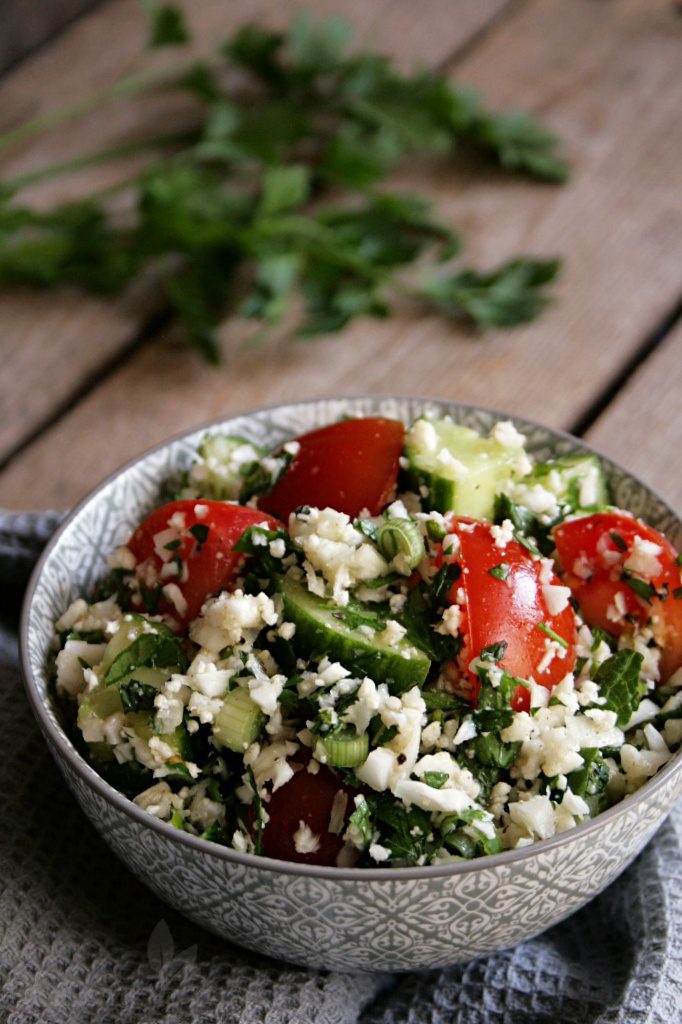 [Advertising: Affiliate Links]
There are times when I need to balance my calorie intake, as when I ate too much. This salad is perfect for that. It's filling, delicious and very low in calories.
Usually you use bulgur to make tabbouleh. This low carb version is the same recipe, but I used shredded cauliflower instead of bulgur.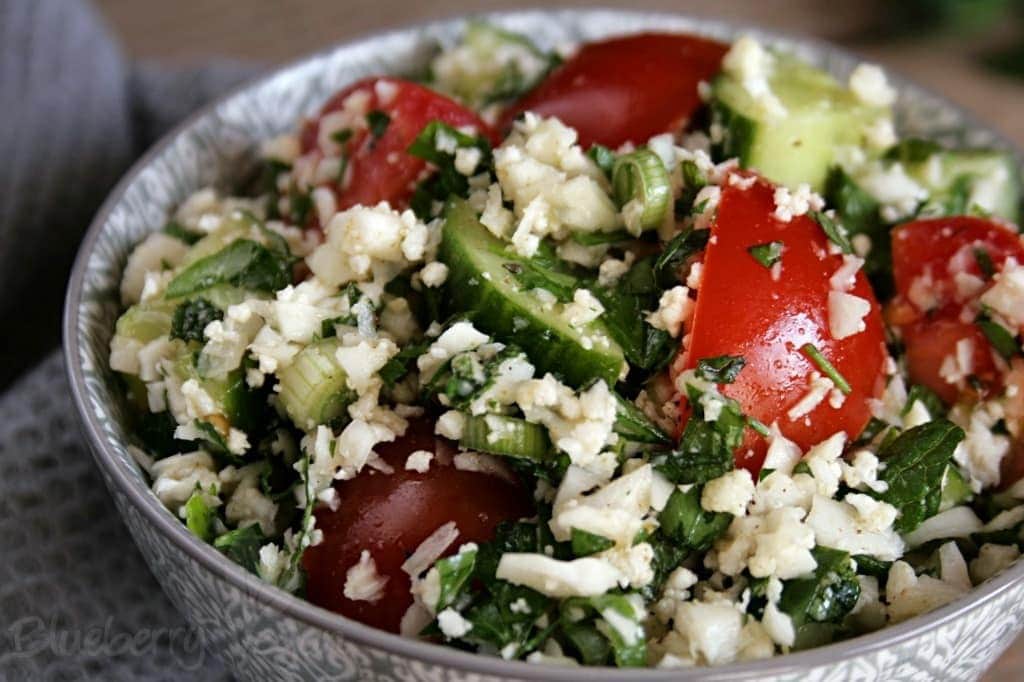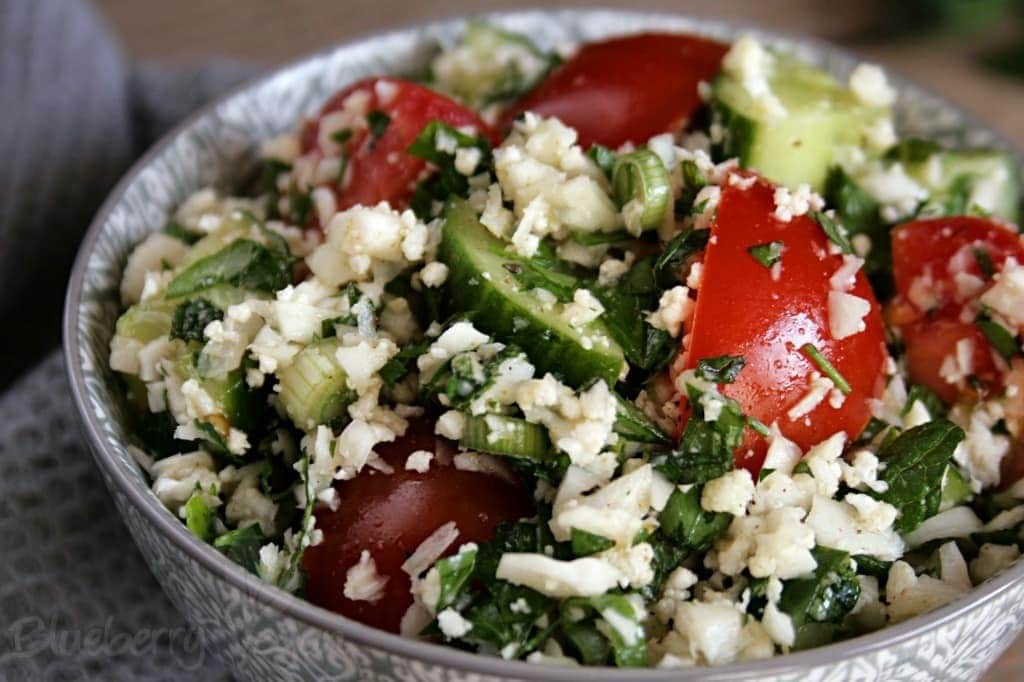 It is very important that you season the salad well. So don't be stingy with salt and pepper!
Enjoy!
Love,
Rina
Cauliflower Tabbouleh
Ergibt/Yield:
2 - 4 Portions
Zutaten/Ingredients
1 small head cauliflower
1/2 bunch green onions
1 cucumber
4 tomatoes
1 bunch parsley
1/2 bunch mint
1 tsp cumin
3 tbsp olive oil
2 tbsp lemon juice
salt
pepper
Zubereitung/Instructions
Cut the cauliflower in big chunks and shred in the food processor. Quarter the cucumber and slice it. Cut the green onions in rings. Dice the tomatoes. Chop parsley and mint.


Combine all ingredients and season well with salt and pepper. Let steep for 30 minutes, then season to taste with salt and pepper once more.