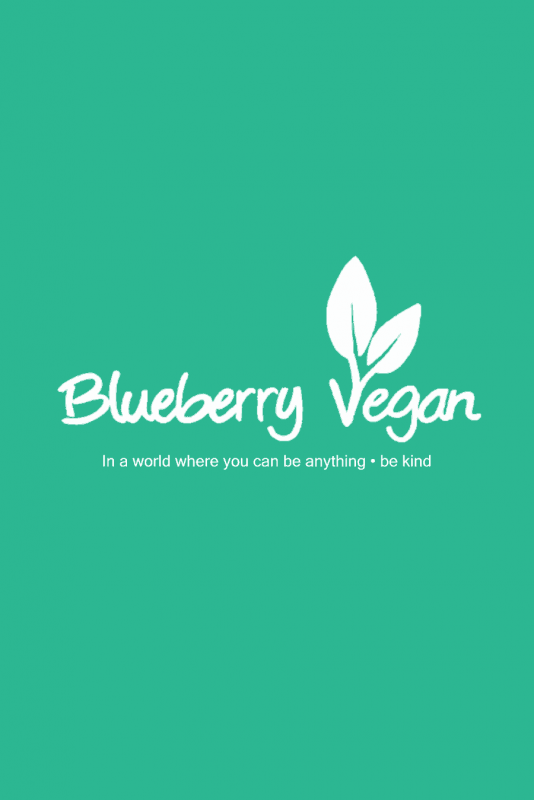 And suddenly a year is over and it's Blueberry Vegan's second birthday!! And this means a review of the past year.
This is Blueberry Vegan after its second year in numbers:
1.007.481 hits
494.689 visitors
4.242 images
278 posts
828 comments
702 newsletter subscribers
And countless nice encounters, compliments and messages. Thank you for that! Without all your great feedback, I doubt blogging would be so much fun.
Of course there are some posts that are more popular than others. This year there are some old friends in the list and some new ones too.
Here are the top ten of last year:
10. Thai-Curry Noodle Soup
The delicious Thai-Curry Noodle Soup made it to place ten. It is my favorite soup and I make it regularly. I also like the spicy tofu, that I sometime make without the soup and have it as a snack.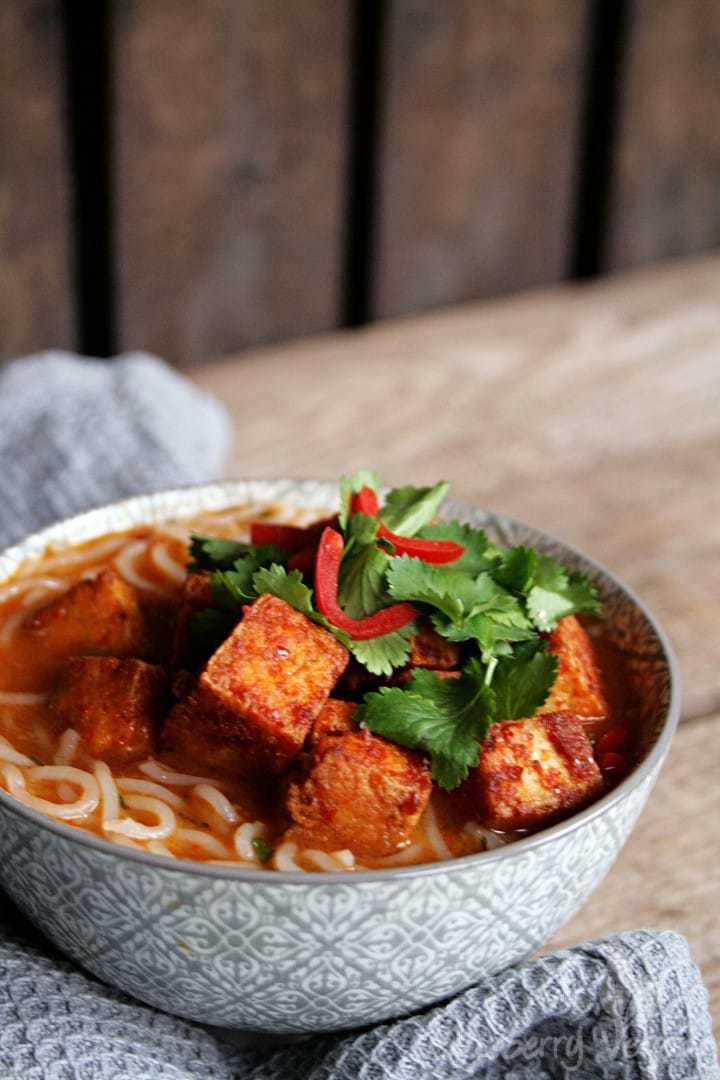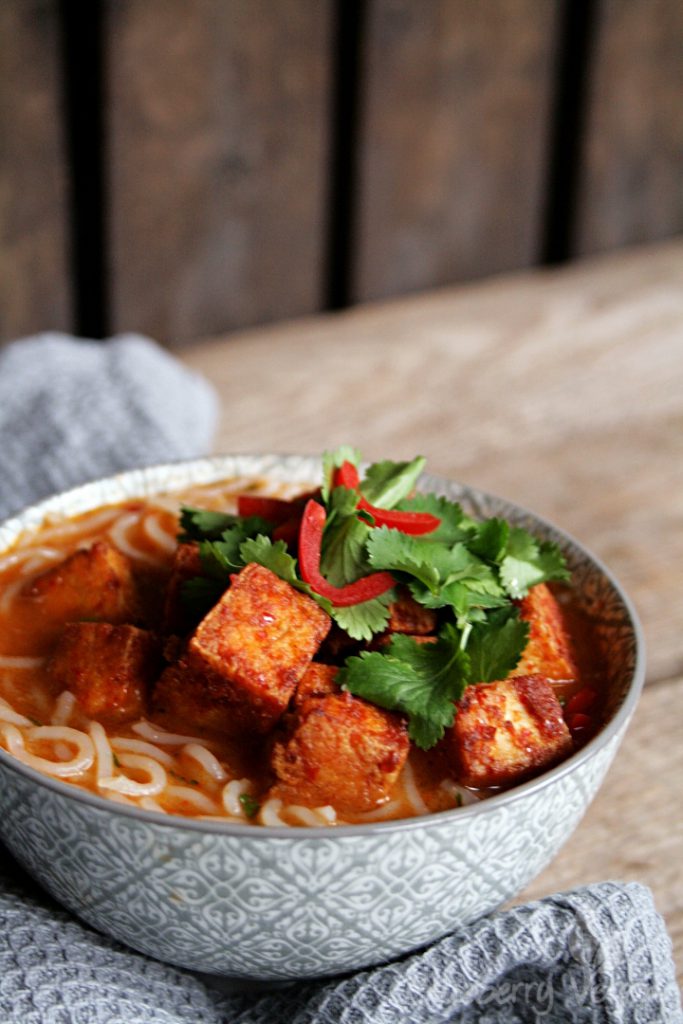 9. Vegan Omelette
Vegans don't have to miss out on omelette for breakfast. Silken tofu and chickpea flour make a great vegan omelette and it tastes really good. This proves place nine.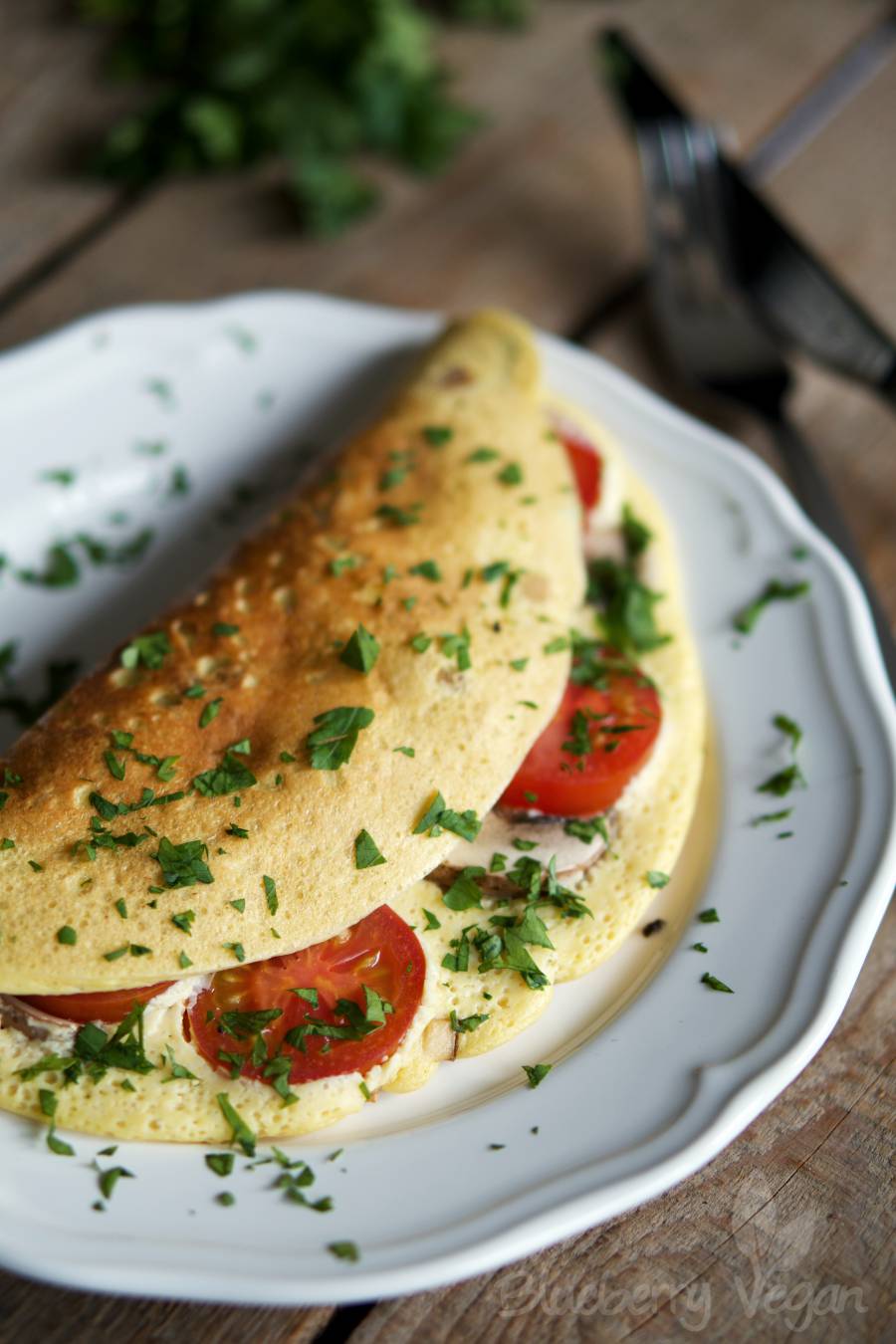 8. Simple Lasagna with No Frills
This recipe was also in the top ten last year and this with reason. A very simple recipe with no substitutes and so delicious. This year it is on place eight.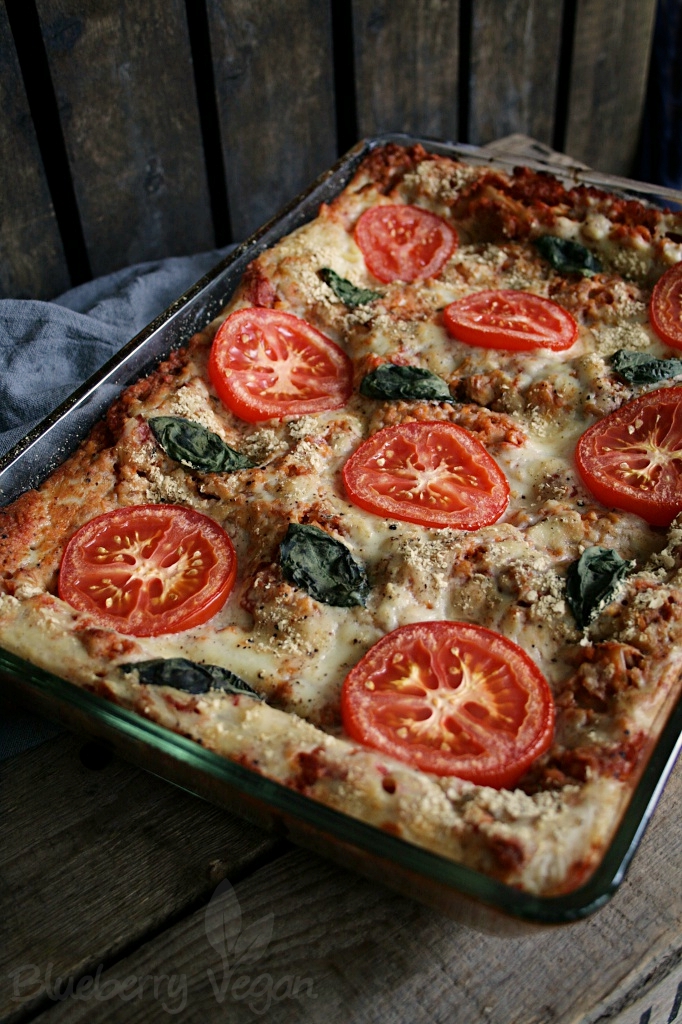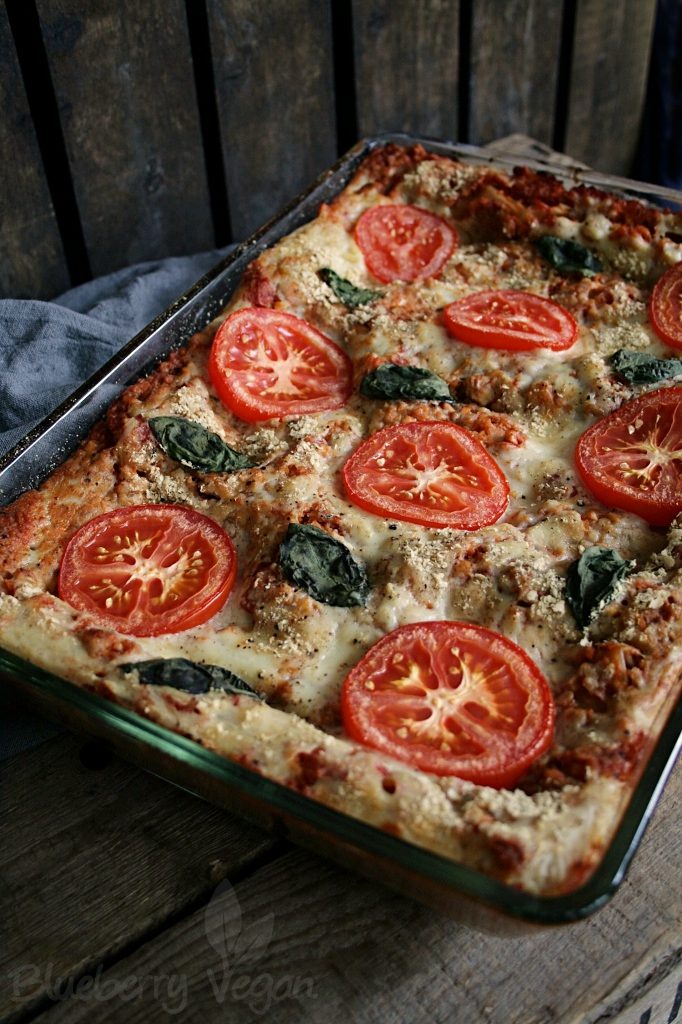 7. Vegan Mac and Cheese
On place seven is another repeater. The recipe for noodles with cheese sauce without cheese but potatoes and carrots. If you haven't tried it yet, you should do now.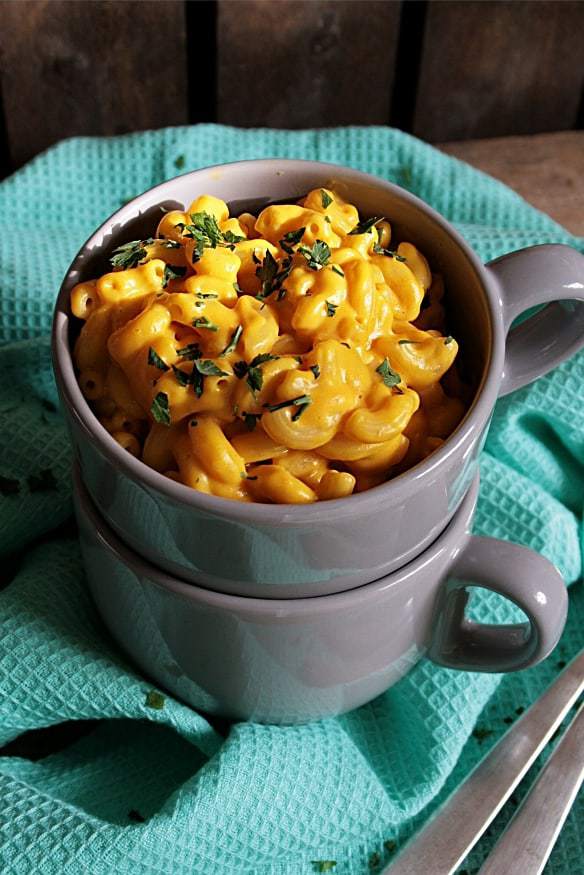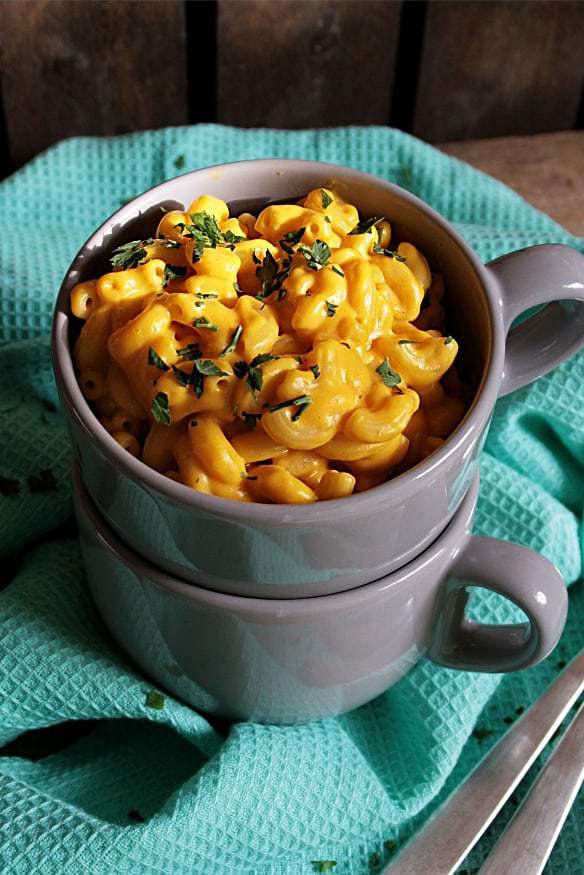 6. Asian Peanut Noodles with Zucchini and Mushrooms
Made super quick and sadly eaten also as quick. The noodles with spicy peanut sauce are just so good… Place number six for this quick dish.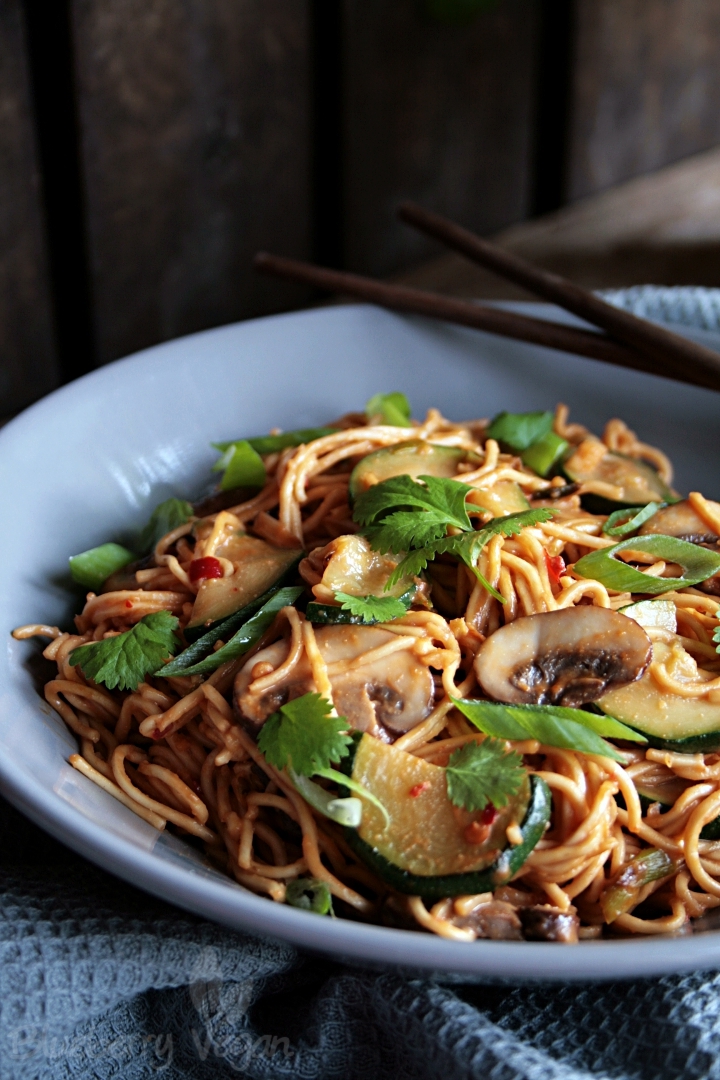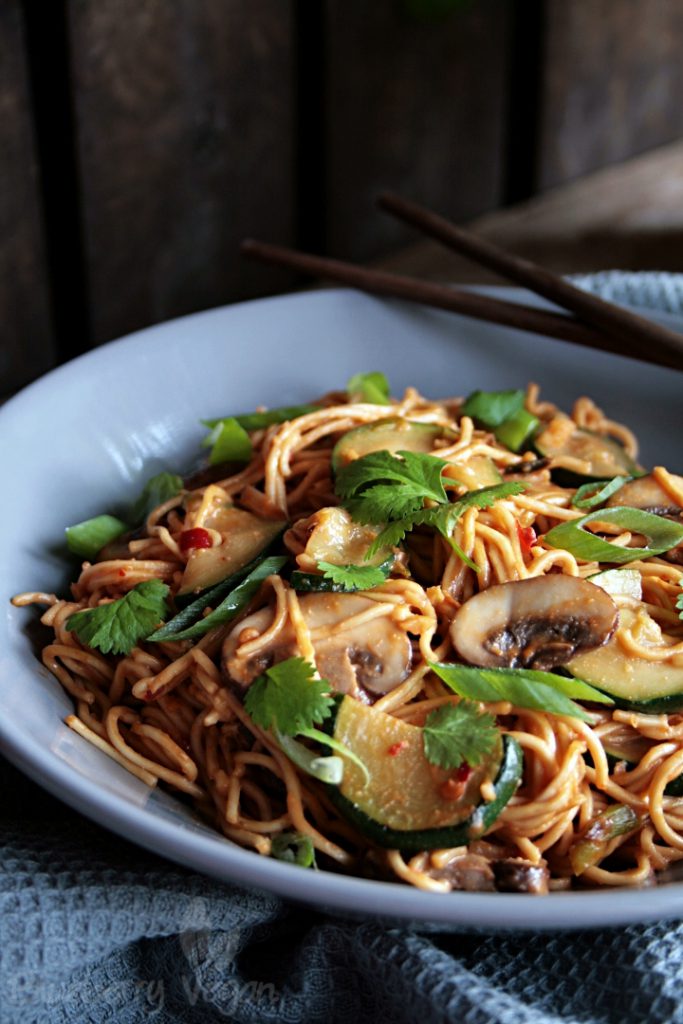 5. Quick Cinnamon Roll in a Cup
I have a passion: mug cakes. And I like to think of new versions. Your excitement for this one shot it right to place five.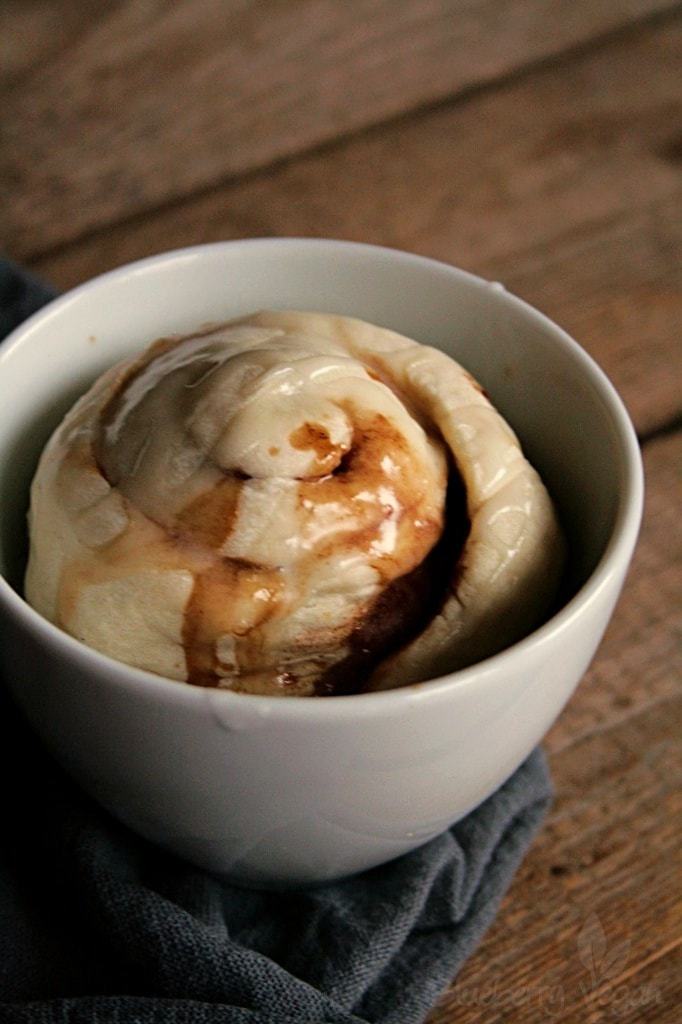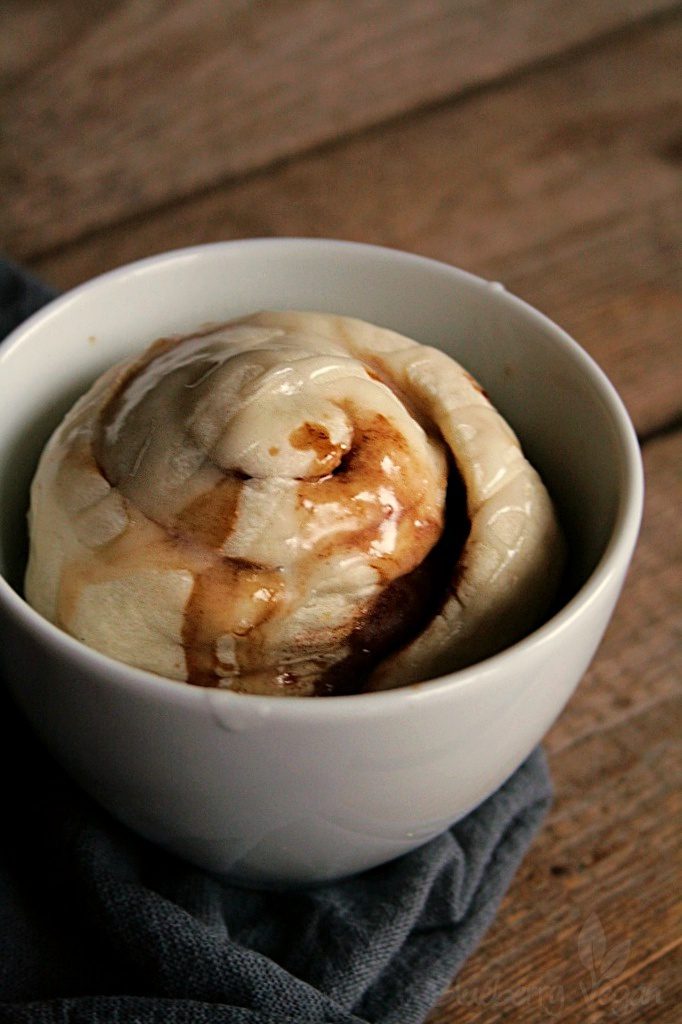 4. Simple and Quick Chocolate Cookies
This recipe is one of the older ones on the blog, but you love it very much. And I see why. Soft chocolate cookies in 15 minutes? a well deserved fourth place.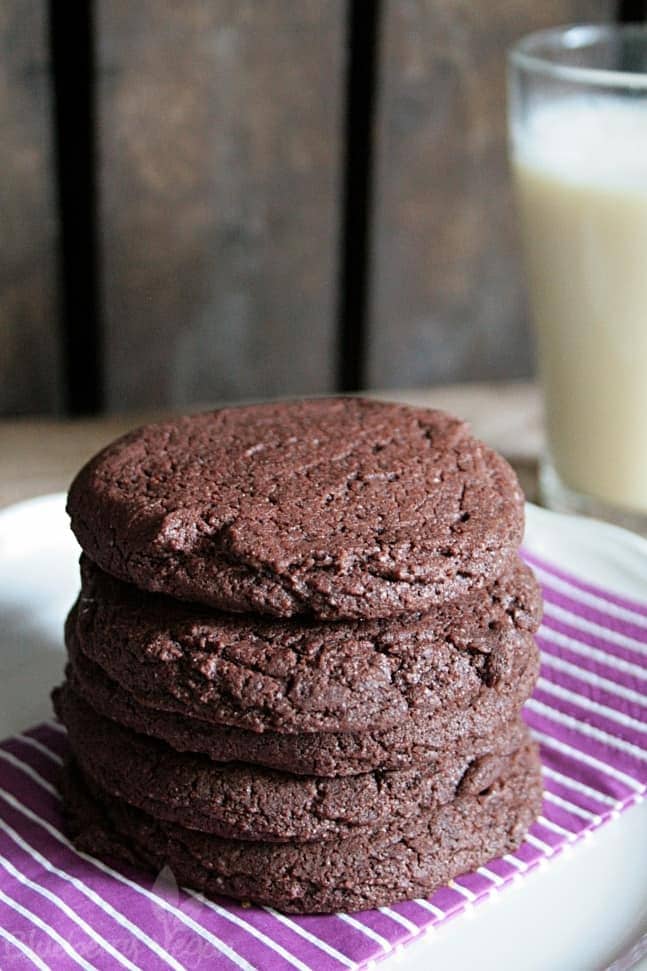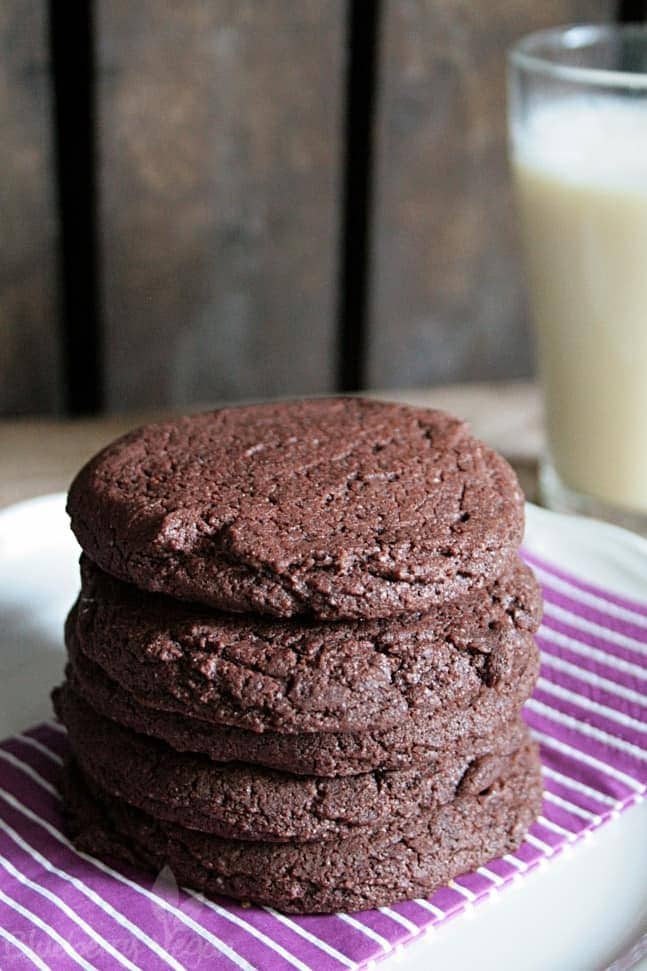 3. Baked Tofu with Lemon and Rosemary
My favorite dish, that I make at least once a week. It is so easy to make and so tasty. Place 3 for Baked Tofu with Lemon and Rosemary.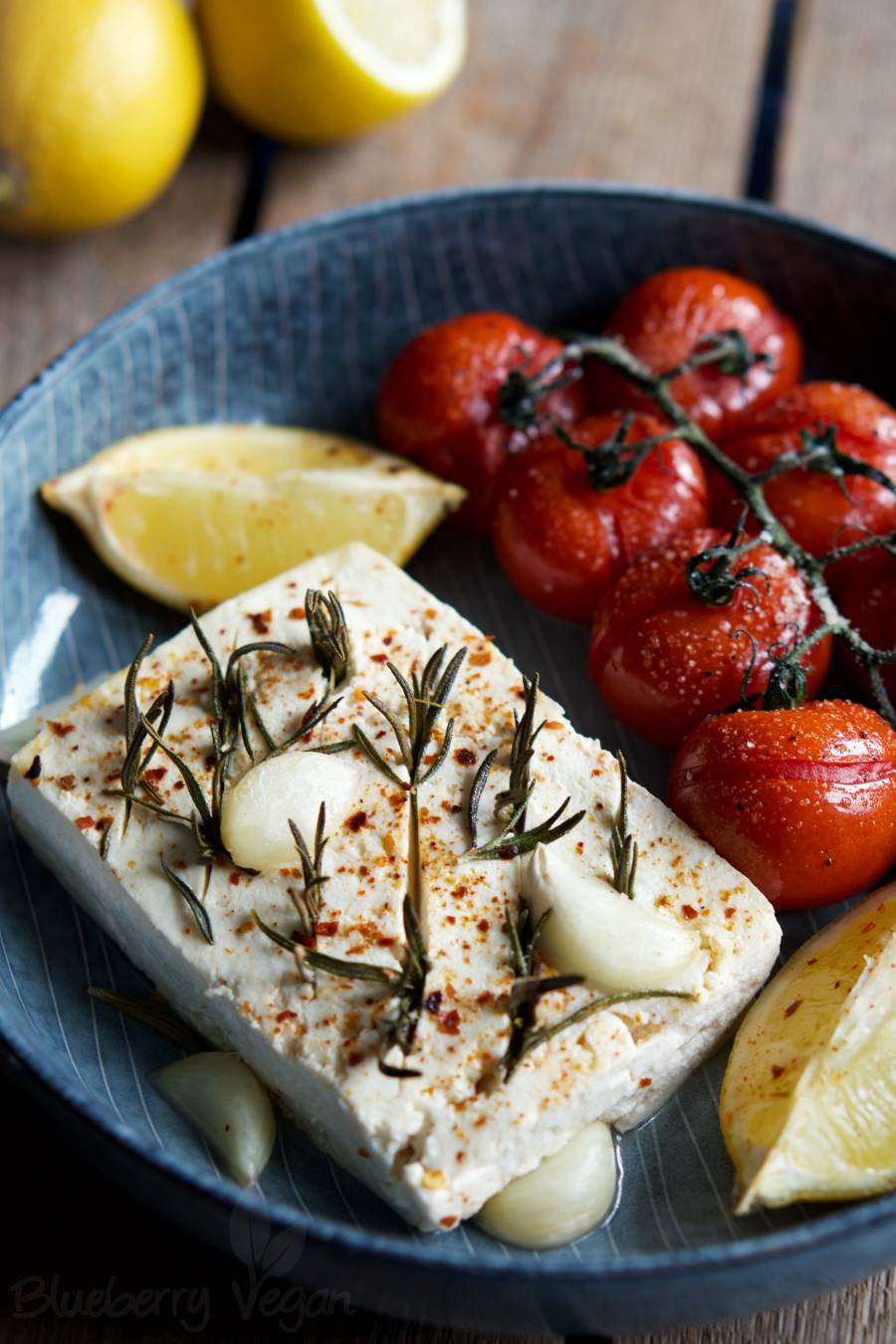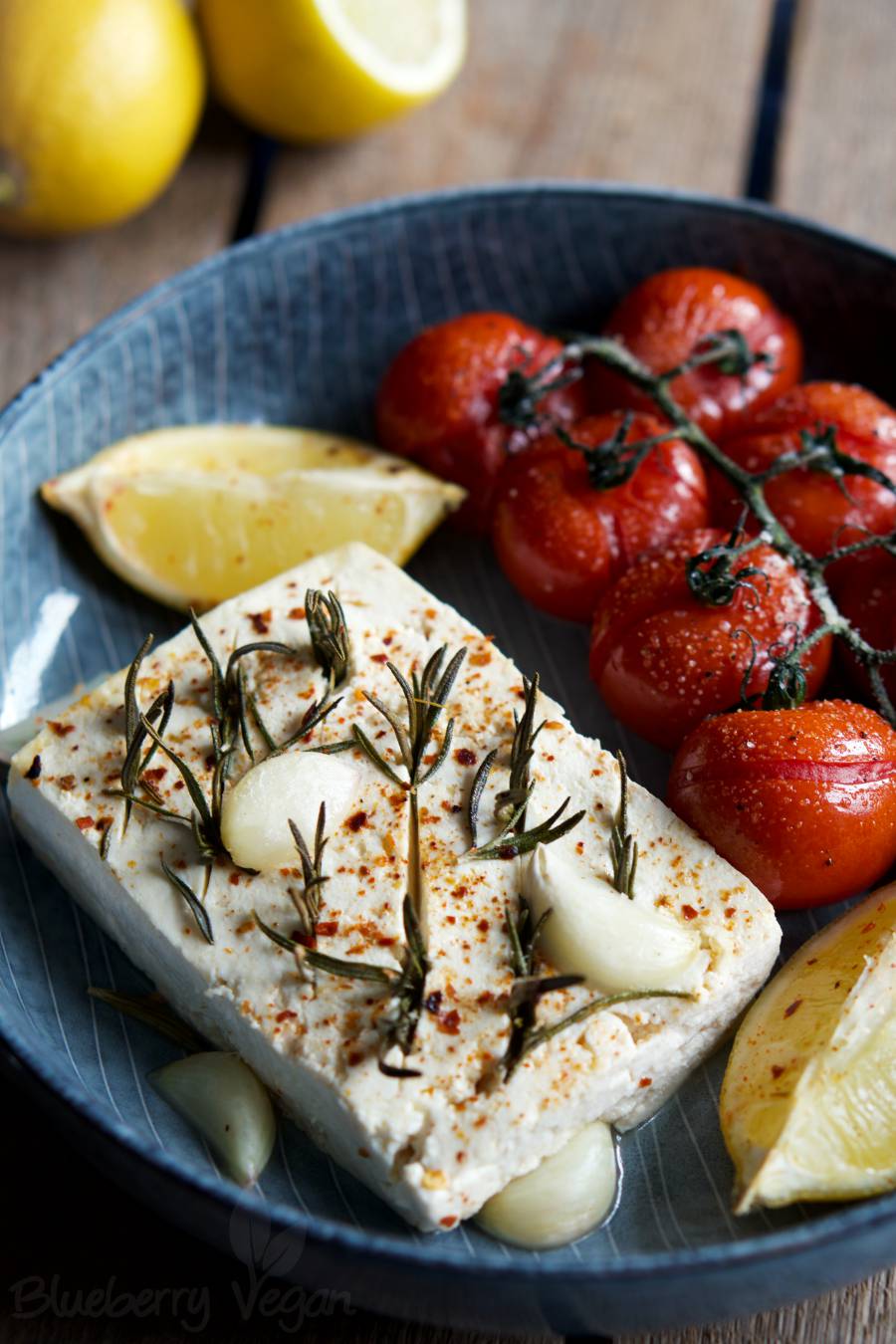 2. Brownie Mug Cake
Those who have a craving for dark chocolate can easily appease their hunger with this quick brownie. It is soft, warm and super chocolaty. Place two for the sweet thing.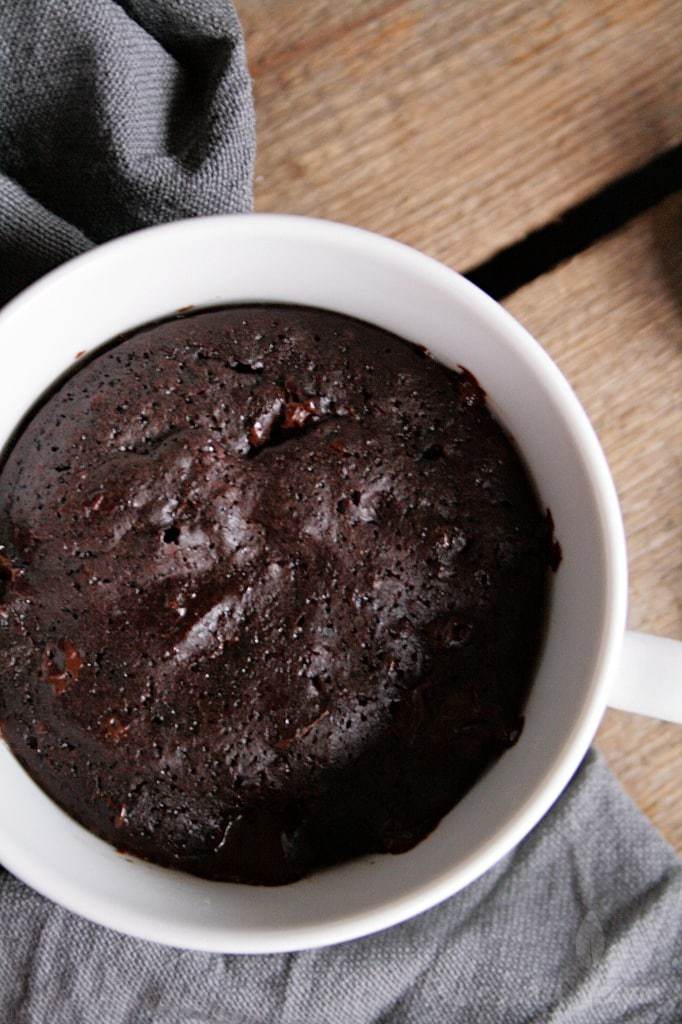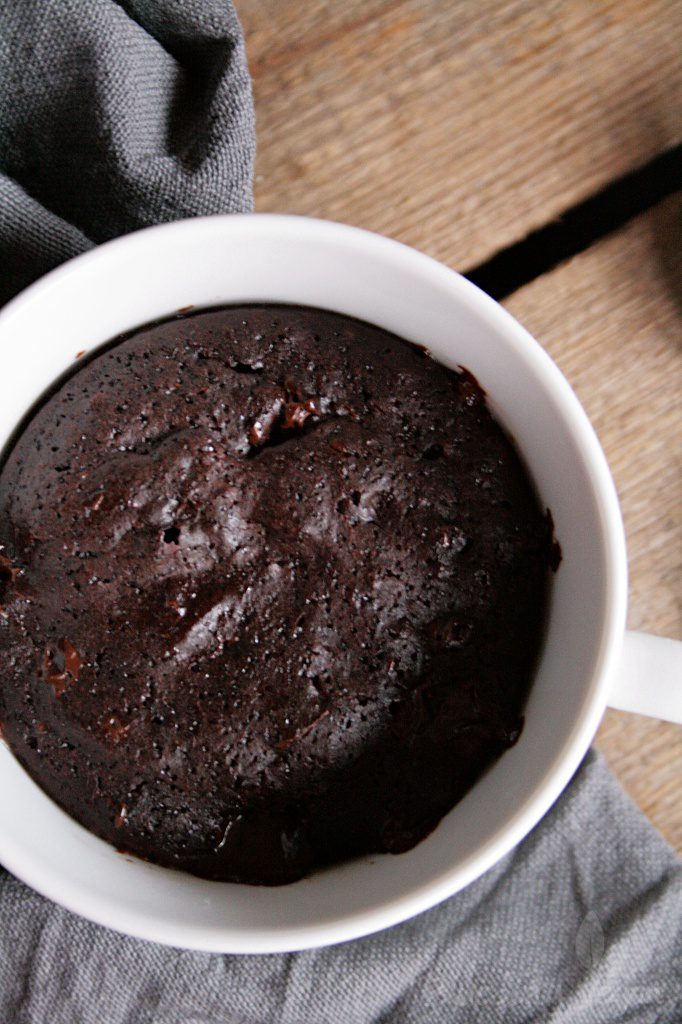 1. Carrot Lox
Your absolute number one last year is also number one this year: Carrot Lox. And this recipe deserves it with reason. So easy, so different and surprisingly authentic with only a couple of ingredients. Have you tried it yet? What are you waiting for?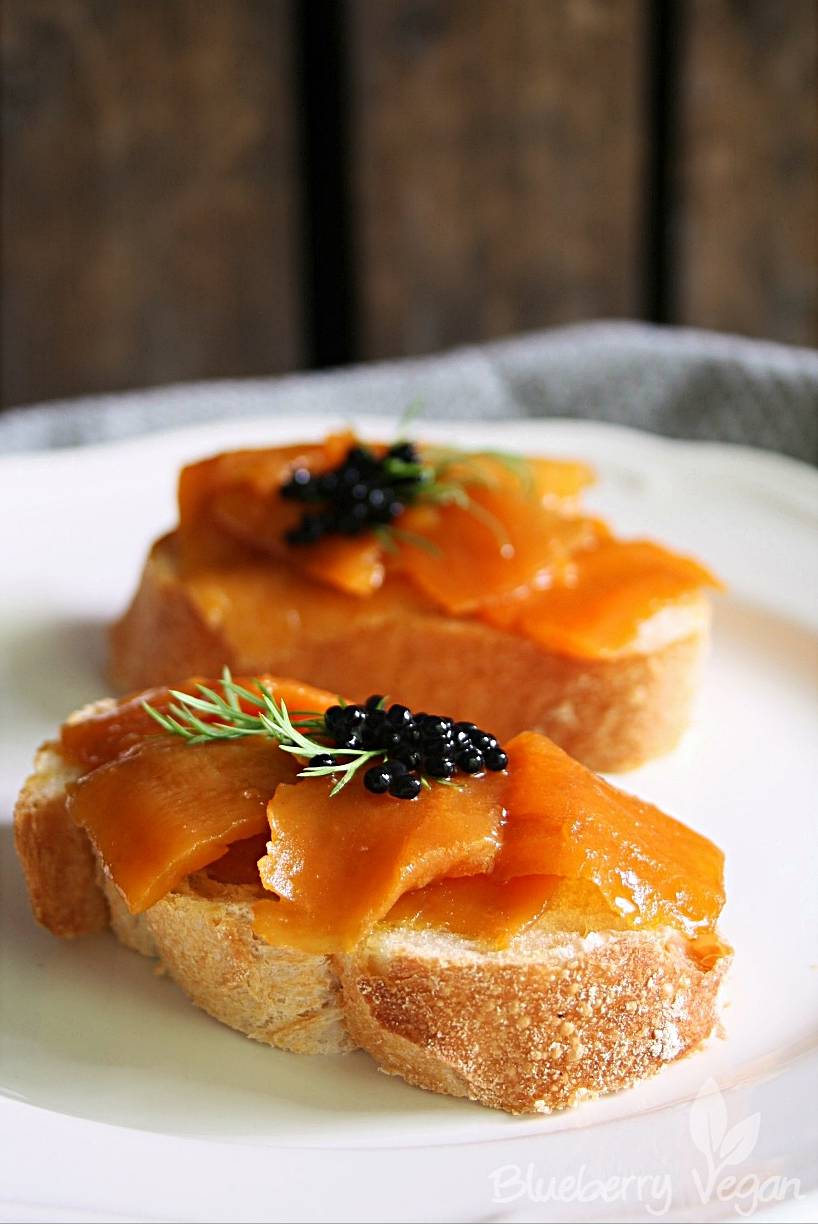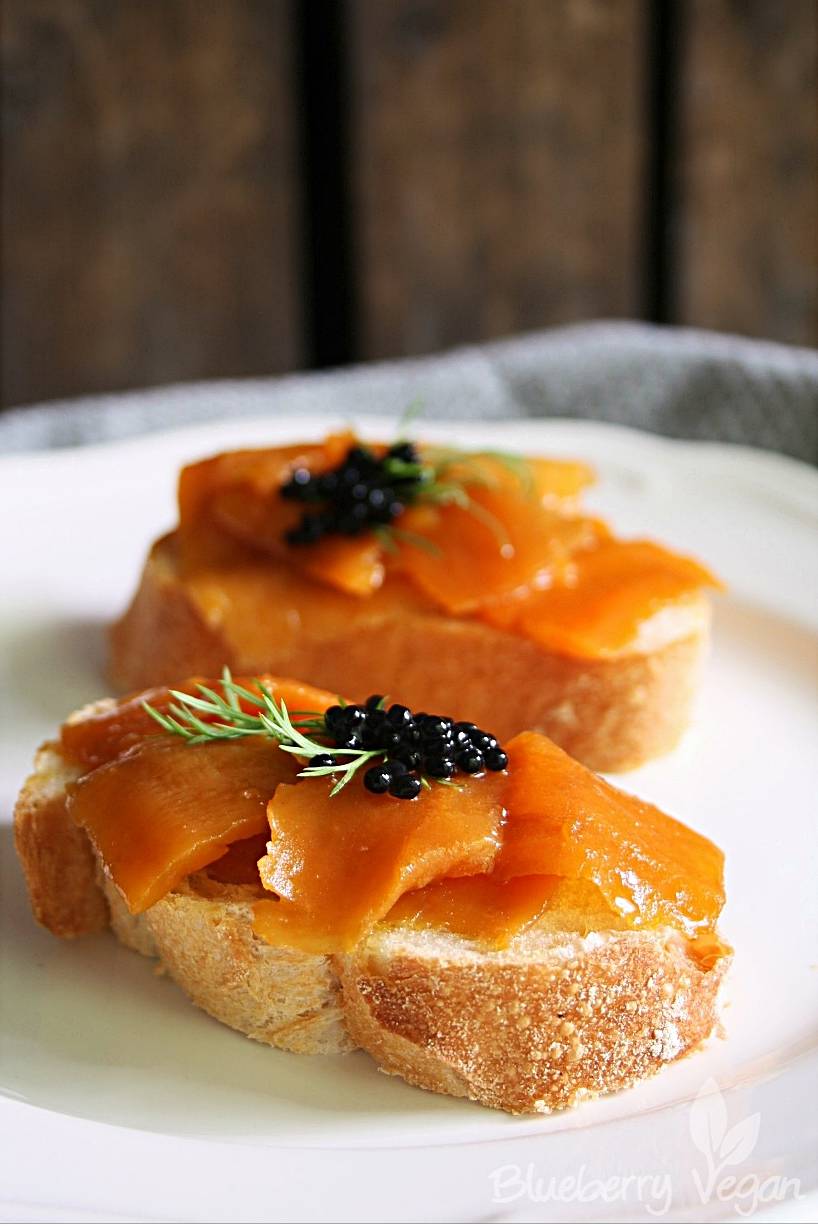 And what happened on Instagram? Those are your favorite posts in 2017: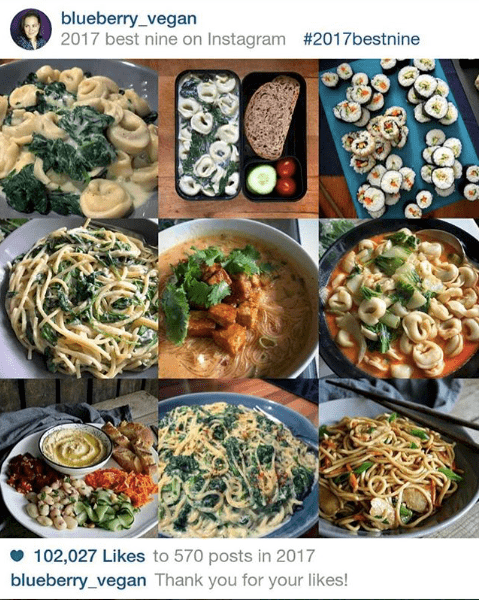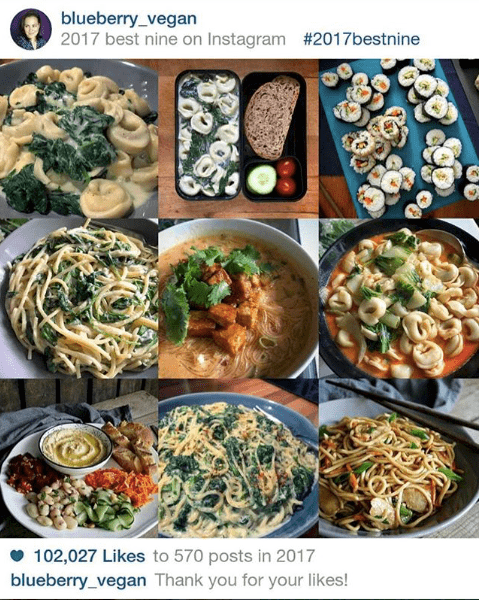 What happened outside?
This year I went on a pilgrimage again. This time on a German Camino called Via Baltica. And besides that I was hiking elsewhere too. My hikes in 2017: Schönberg in Freiburg, Wuppertal-Beyenburg, Felsenmeer at Hemer, Via Baltica, La Palma and Witzhelden.
At this point I'd like to thank you all for your support, the positive feedback, all the likes and shares on Facebook, Instagram and Pinterest and for using the Ko-Fi and Amazon buttons. All this makes it such a fulfilling task for me to write this blog. This is why I get in the kitchen at night and on the weekends along my full-time job to cook and experiment and then sit down with my MacBook and write it all down for you.
This year I will continue to give you recipes and vegan inspiration. Also I plan another longer trip. So be excited for what the next year will have to offer.
What do you like about Blueberry Vegan? What would you do better? Do you have wishes for posts or topics? Write it in the comments!
Love,
Rina