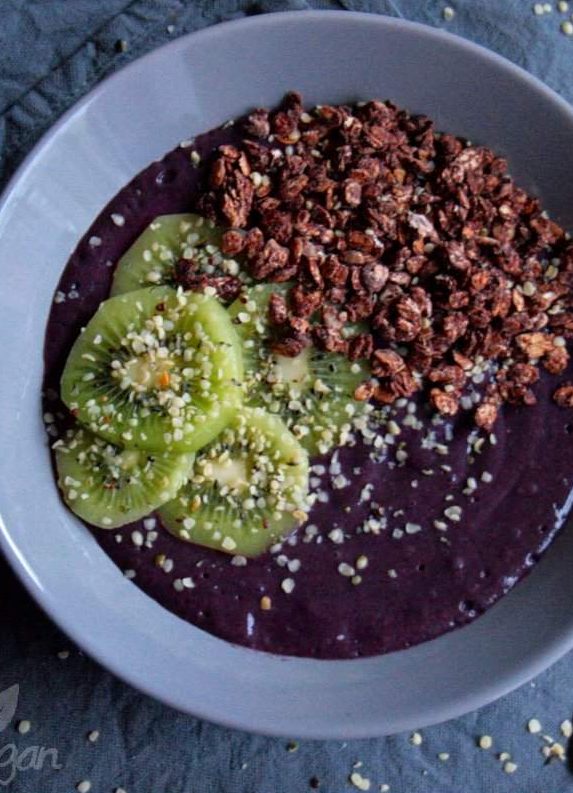 Smoothies make a great breakfast. They are delicious and you can consume your daily portion of fruits in just one meal. And sometimes even vegetables, depending on what you put in your smoothie.
If you want a change the breakfast to drink, make a smoothie bowl!
The smoothie in a smoothie bowl is much thicker and you need a spoon to eat it. You can have it with the toppings you like. I chose homemade granola, kiwi and hemp seeds. Find the recipe for the granola here: chocolate granola.
Enjoy!
Love,
Rina
Blueberry Smoothie Bowl with Chocolate Granola and Kiwi
Zutaten/Ingredients
For the smoothie:
1 small banana
2 hands full frozen blueberries
50 ml (1/4 cup) water


Also:
3 tbsp granola
1 kiwi or fruit of choice
1 tsp hemp seeds, hulled
Zubereitung/Instructions
Blend all ingredients for the smoothie in a blender until smooth. Pour into a bowl.


Peel the kiwi and slice it. Arrange along with the granola on the smoothie. Sprinkle over hemp seeds.