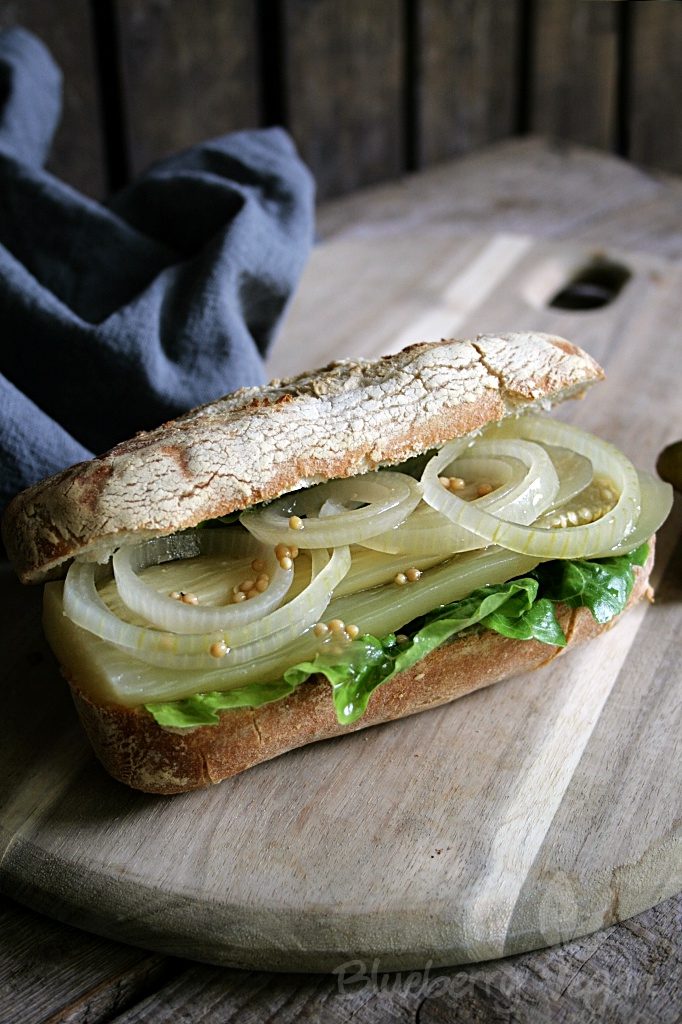 Since eggplant is such a great herring substitute like in my recipe for eggplant herring in yoghurt sauce, I thought that it might also be great as pickled herring on a sandwich.
And it really is. To make fresh herring to become pickled herring you need vinegar, salt, sugar, black peppercorns, mustard seeds, bay leaves, juniper berries and onions. And that is the exact thing I marinated the eggplant in. I added a sheet of nori too to add a fishy taste.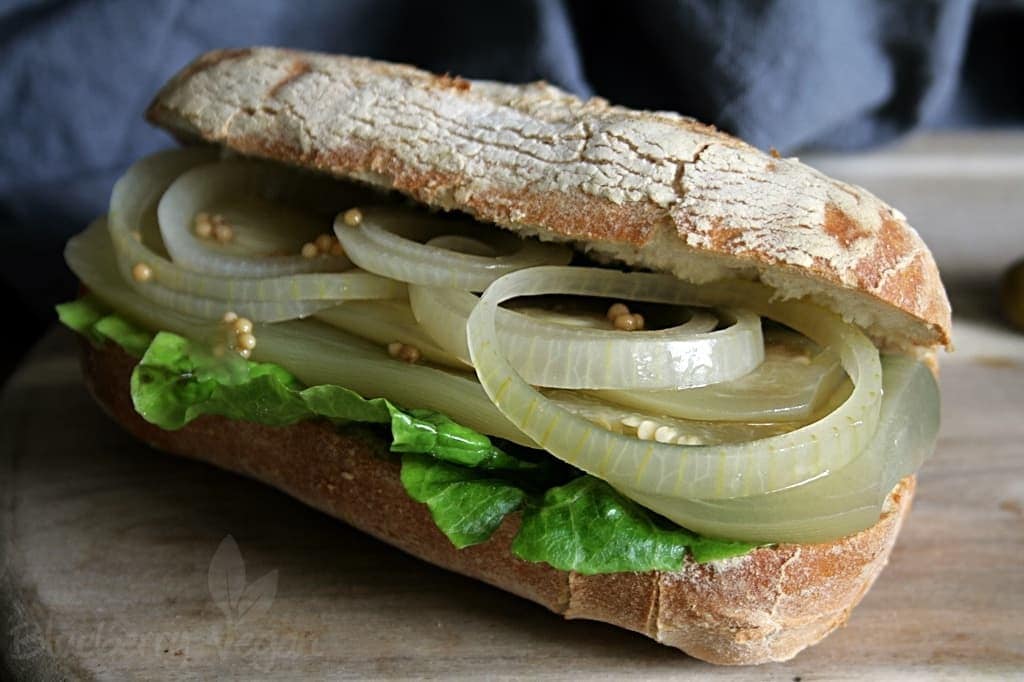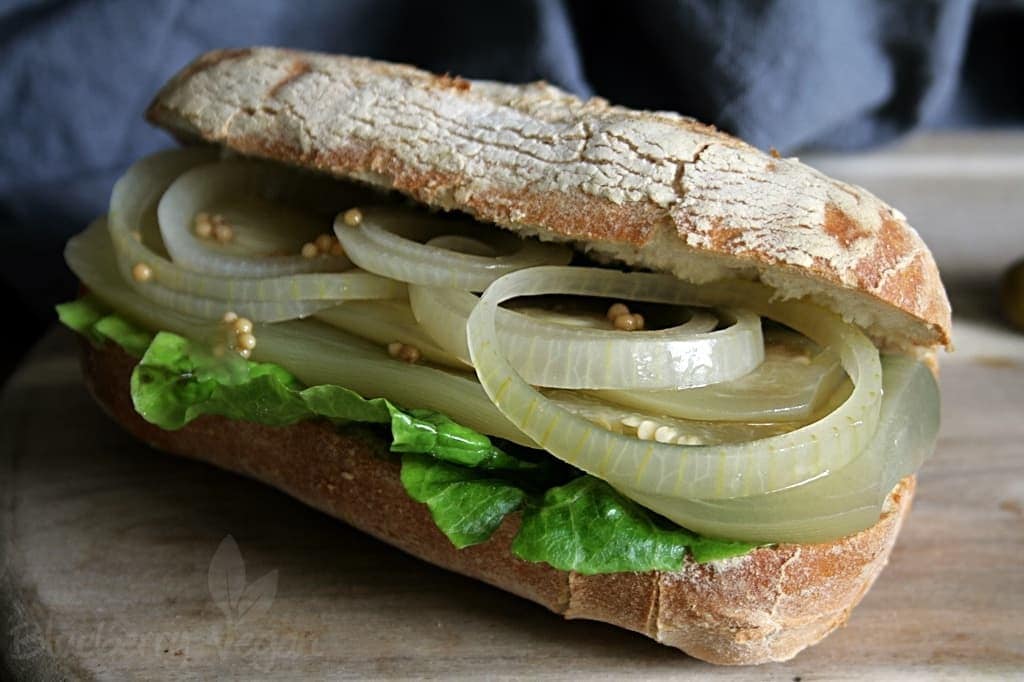 The recipe makes a pickled eggplant herring, that is soft in taste. If you like it more intense add more salt and vinegar and let the eggplant marinate a little longer. By the way: red onions would have looked great on the pictures, but they make the marinade and the eggplant turn pink.
Enjoy!
Love,
Rina
Want more vegan fish dishes? There you go: eggplant herring in yoghurt sauce, carrot lox, vegan fish cakes, jackfruit tuna salad and carrot lox pancakes.

Pickled Eggplant Herring Snack
Zutaten/Ingredients
For the eggplant:
1 medium-sized eggplant
1 onion
300 ml (1 1/4 cups) water
4 tbsp vinegar
2 tsp salt, slightly heaped
1 1/2 tbsp sugar
1 tbsp mustard seeds
2 bay leaves
3 black peppercorns
2 pieces allspice
2 juniper berries
1 sheet nori


Also:
4 baguette rolls
4 leaves lettuce
Zubereitung/Instructions
Peel the eggplant with a peeler and cut lengthwise into slices. Cut the onion in rings. Fold the nori sheet and place it in an airtight container in which also the eggplant slices fit.


Combine all ingredients except for the nori sheet in a pot and bring to boil. Then pour into the container. Close it and let cool. Then keep refrigerated for 24 hours and let steep.


Cut the rolls lengthwise, but don't cut through. Remove the eggplant from the marinade and let drip a bit. Place one leaf of lettuce on each roll and add one or two eggplant slices to each roll. Dress with the onions and mustard seeds from the marinade.
Tipps/Notes
If you want, you can use butter for your roll and then add the eggplant. However, I like it without butter.