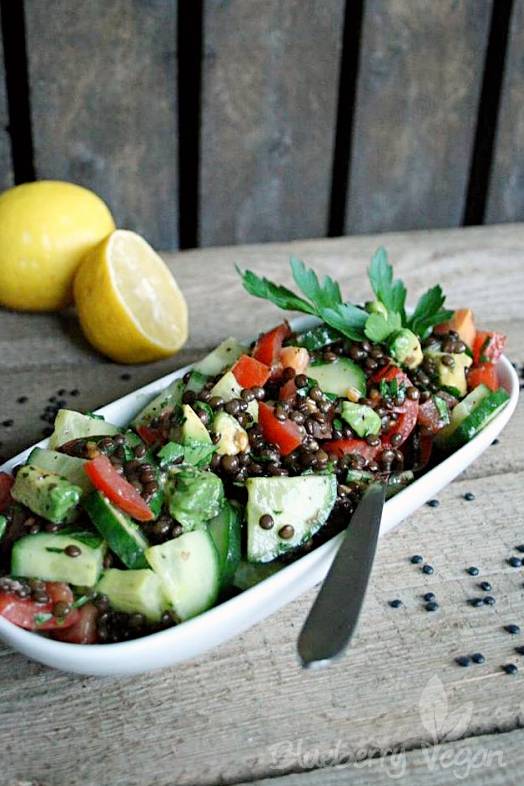 Did you know, that the name beluga lentils comes from the same-named caviar? This is because they look like the eggs of a sturgeon. But that just by the way. There are no harmed animals on this site ?.
This salads with beluga lentils is very delicious. It is light and fresh and you can make it super quick. Perfect for spring or summer.
To get that fresh taste, I used cucumber, tomato and parsley. Add the avocado for tenderness and substance and the lentils are full of protein, iron and other good stuff for wellbeing.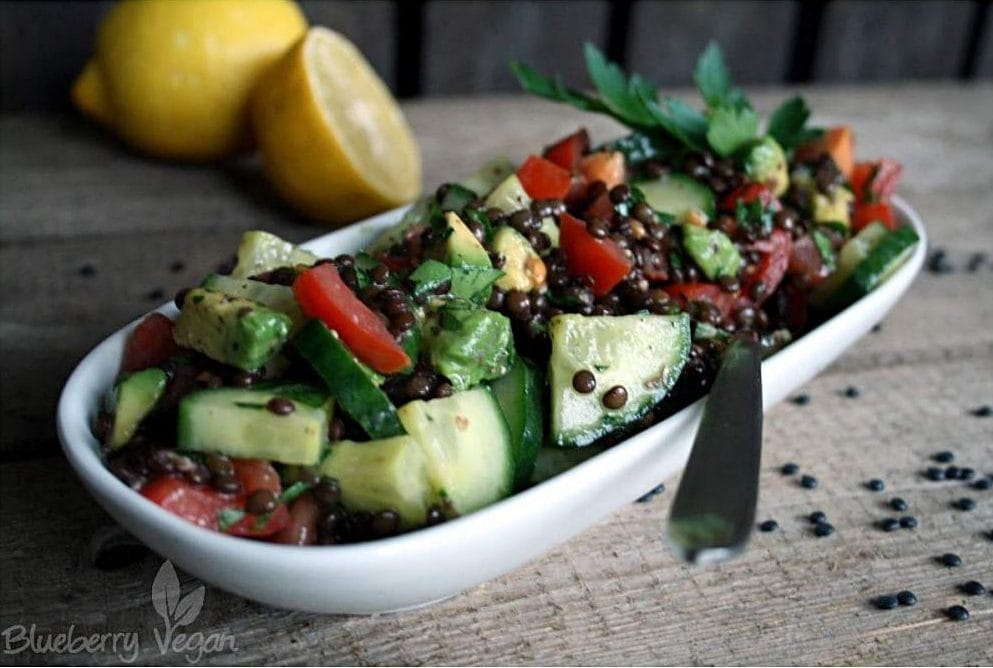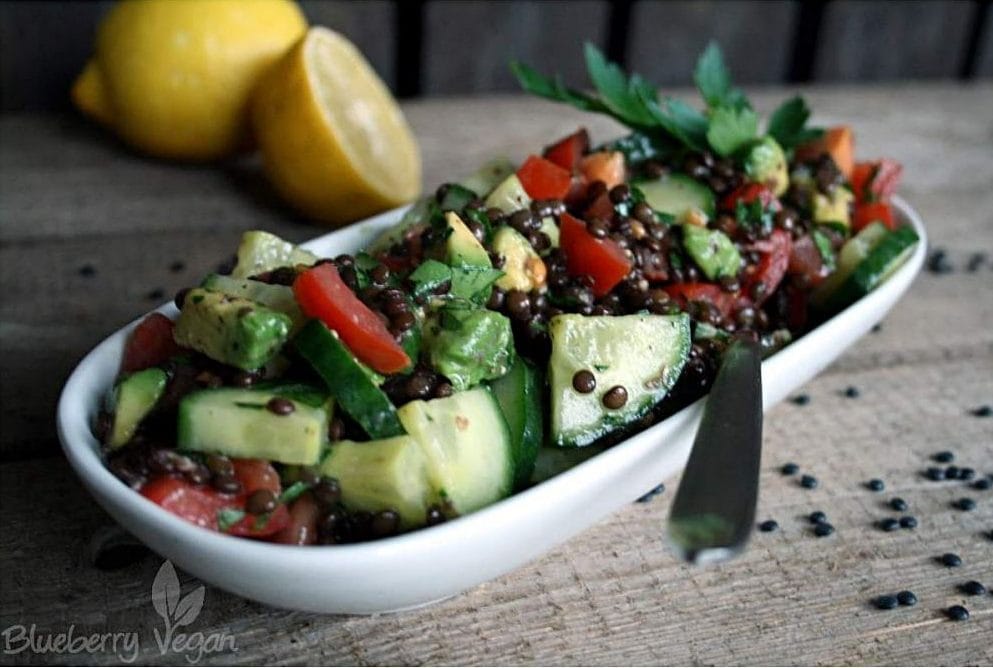 As I side I recommend a freshly baked baguette. This is how I dine on hot days.
Enjoy!
Love,
Rina
Beluga Lentils Salad with Avocado
Zutaten/Ingredients
100 g (3.5 oz) beluga lentils
1/2 cucumber
3 tomatoes
1/2 avocado
1/4 bunch parsley
1 tbsp olive oil
2 tbsp herb vinegar
1 dash lemon juice
salt
pepper
Zubereitung/Instructions
Boil the lentils in salted water for about 20 minutes until they are done, but still firm to the bite. Drain and rinse with cold water.


Quarter the cucumber und slice the sticks. Slice the tomatoes and quarter the slices. Cube the avocado and chop the parsley.


Combine all ingredients in a big bowl and let infuse for 30 minutes. Season to taste with salt and pepper.