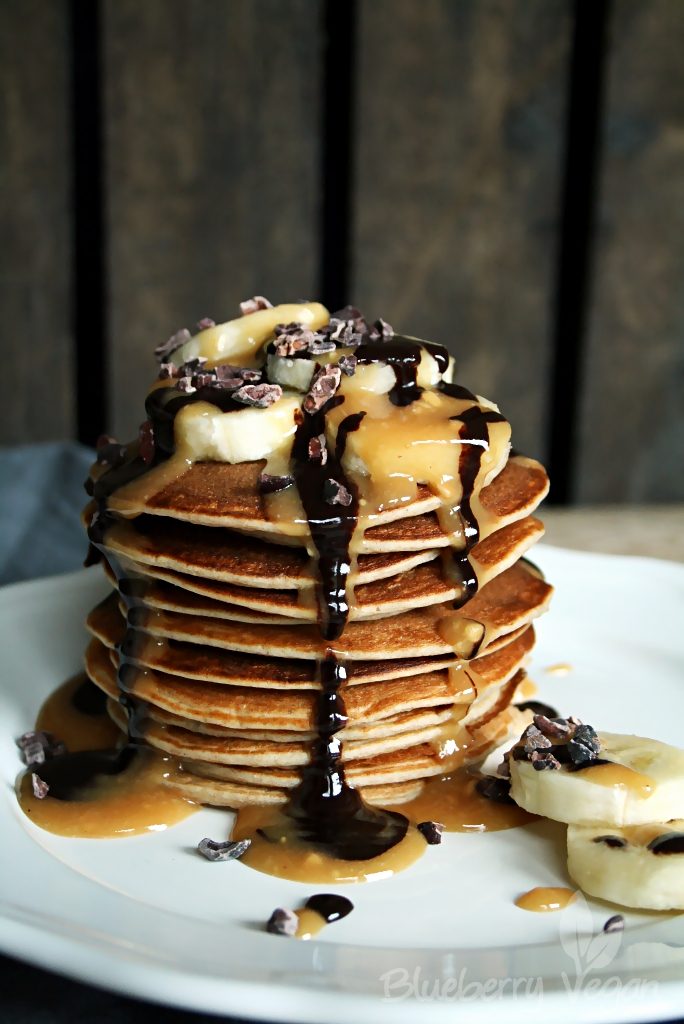 [Advertising: Affiliate Links]
On weekends I treat myself good. I enjoy the free time and to do whatever I want. Most of the time I am on the move. Since there is not much time during the week to meet my friends or to go for a long hike, I use weekends to relax and refreshen for the next week.
Good food is essential for my little wellness programme. And this starts with a perfect breakfast. Almost no weekend goes by, that I do not eat some delicious pancakes for breakfast.
I used to make pancakes with eggs, that I seperated, beaten the egg white and then folded the beaten egg white in the batter, that I prepared from egg yolk, flour, milk and sugar.
I do not make such an effort anymore and what can I say? These pancakes are not only delicious, they also do not need sugar or fat to be perfect.
To prepare the batter I blend the ingredients for about 30 seconds in my Personal Blender and then bake the pancakes in a non-stick pan.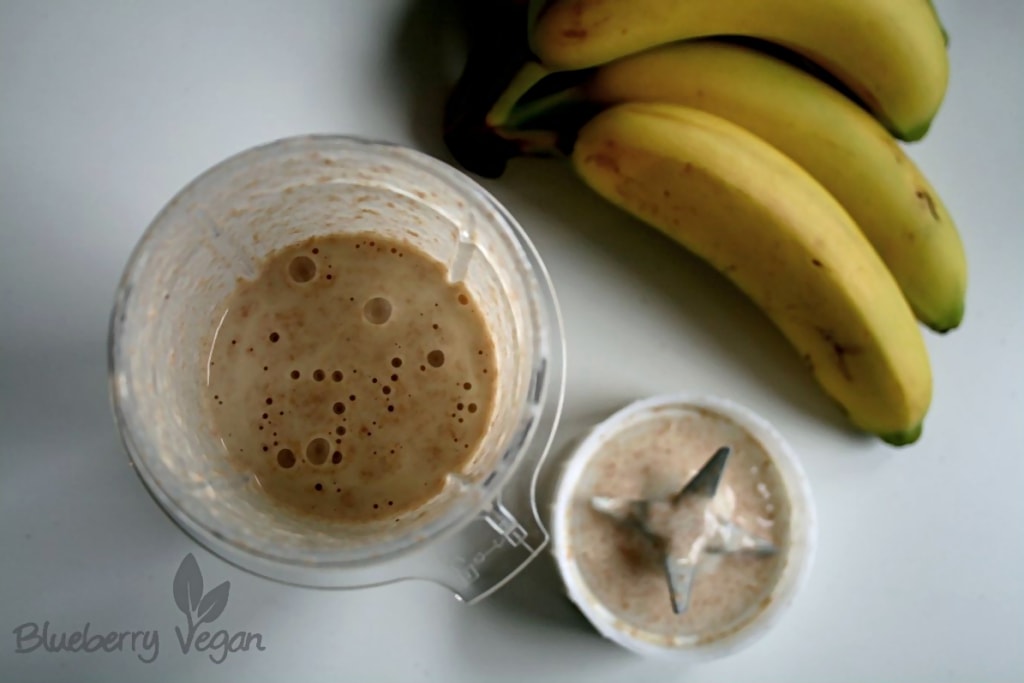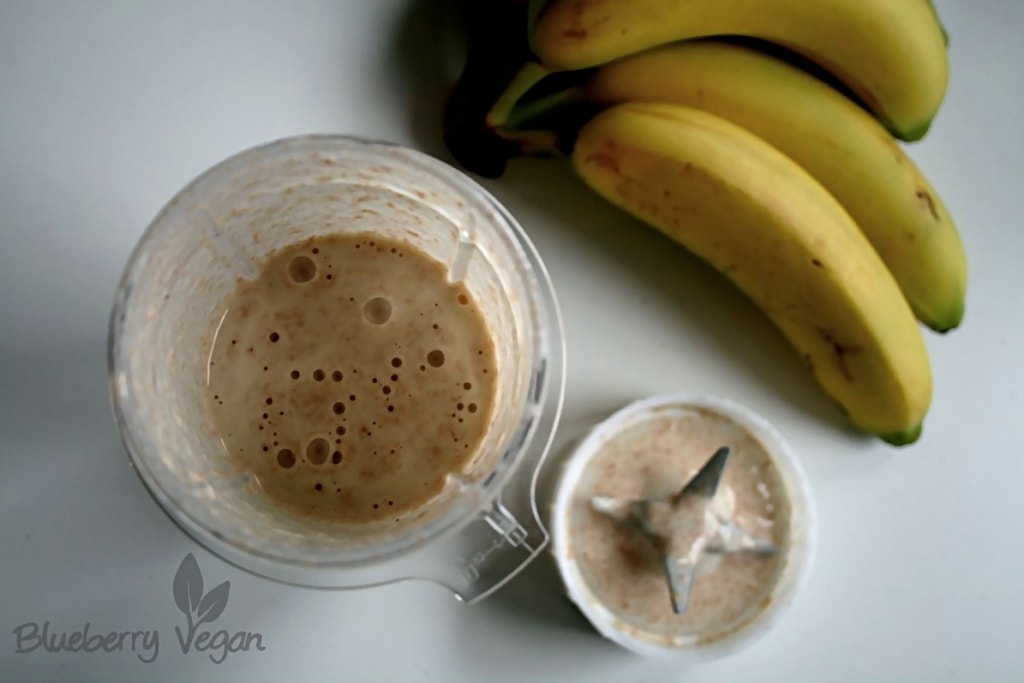 For the topping you can use whatever you like. I like fruit (such as banana, strawberries, cherries, blueberries or raspberries), a tasty sauce (caramel, chocolate, peanut butter or maple syrup) and some cacao nibs, chopped nuts or hemp seeds.
I hope you enjoy this pancakes. Have fun baking and eating them!
Love,
Rina
Want more pancakes? Also try my blueberry buttermilk pancakes and oatmeal pancakes with apple slices and cinnamon syrup.

Banana Pancakes
Zutaten/Ingredients
For the pancakes:
100 ml (1/2 cup minus 1 tbsp) soy milk
1 banana - approx. 100 g (3.5 oz)
75 g (2.6 oz) whole spelt flour
1 tsp baking powder


For the peanut butter sauce:
1 tsp peanut butter
1 tsp maple syrup
1 tsp water


For the chocolate sauce:
1 tsp cocoa powder
1 tsp maple syrup
1 tsp water


For decorating:
Zubereitung/Instructions
Preheat the oven to 50° C (120° F). Keep half of the banana for decoration and slice it. For the sauces just combine the ingredients.


Combine flour and baking powder in a bowl. Mix half of the banana with the soya milk in a blender. Then pour the banana milk over the dry ingredients and combine. Heat up a non-stick pan to medium heat and pour a heaped tablespoon for each pancake in the pan, bake until the top starts to dry, then flip the pancakes. Place on a plate and keep them warm on a plate in the oven.


Spread the banana slices on top of the pancakes, pour over the chocolate- and peanut butter sauce and sprinkle with cacao nibs.
Tipps/Notes
To prepare a fruit sauce just blend one handful of fruit with some maple syrup or agave nectar.
To make chocolate pancakes add each 1 tablespoon of cocoa powder and non-dairy milk and a teaspoon of agave nectar to the batter.