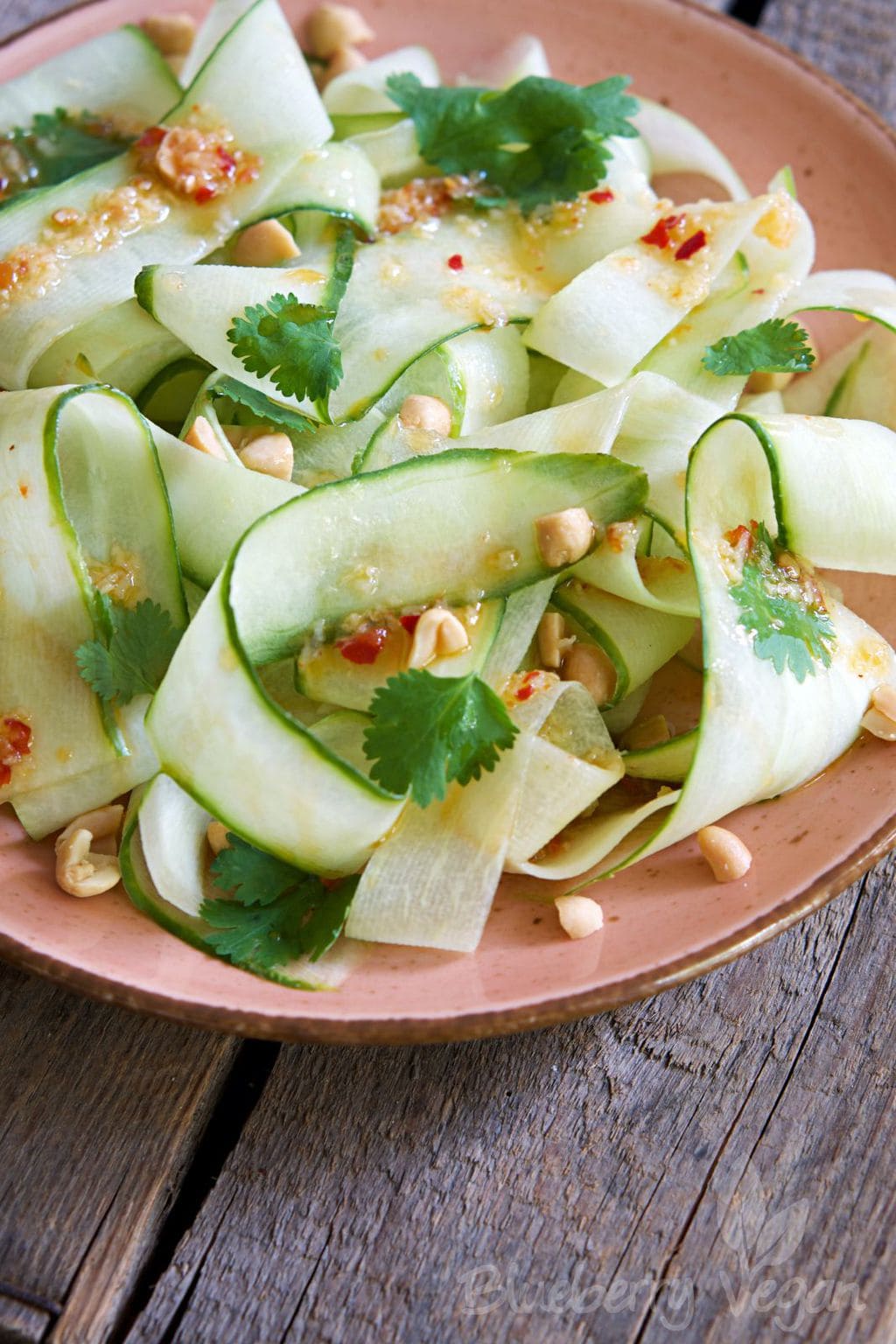 [Advertising: Affiliate Links]
We can't complain about this year's summer. I can't remember when it was the last time we had such sunny summer holidays. But I am worried, too, because we will have a lot of these summers in the future. A couple of days ago when my colleague asked me, if I still would take the bike to work in this heat, I answered: "Absolutely. It wouldn't make sense to take the car now and heat up the climate even more." I didn't mean to be reproachful, but I meant what I said. I try to do my bit and I hope that more and more people see the irony in putting meat on the grill daily while it is getting hotter and hotter.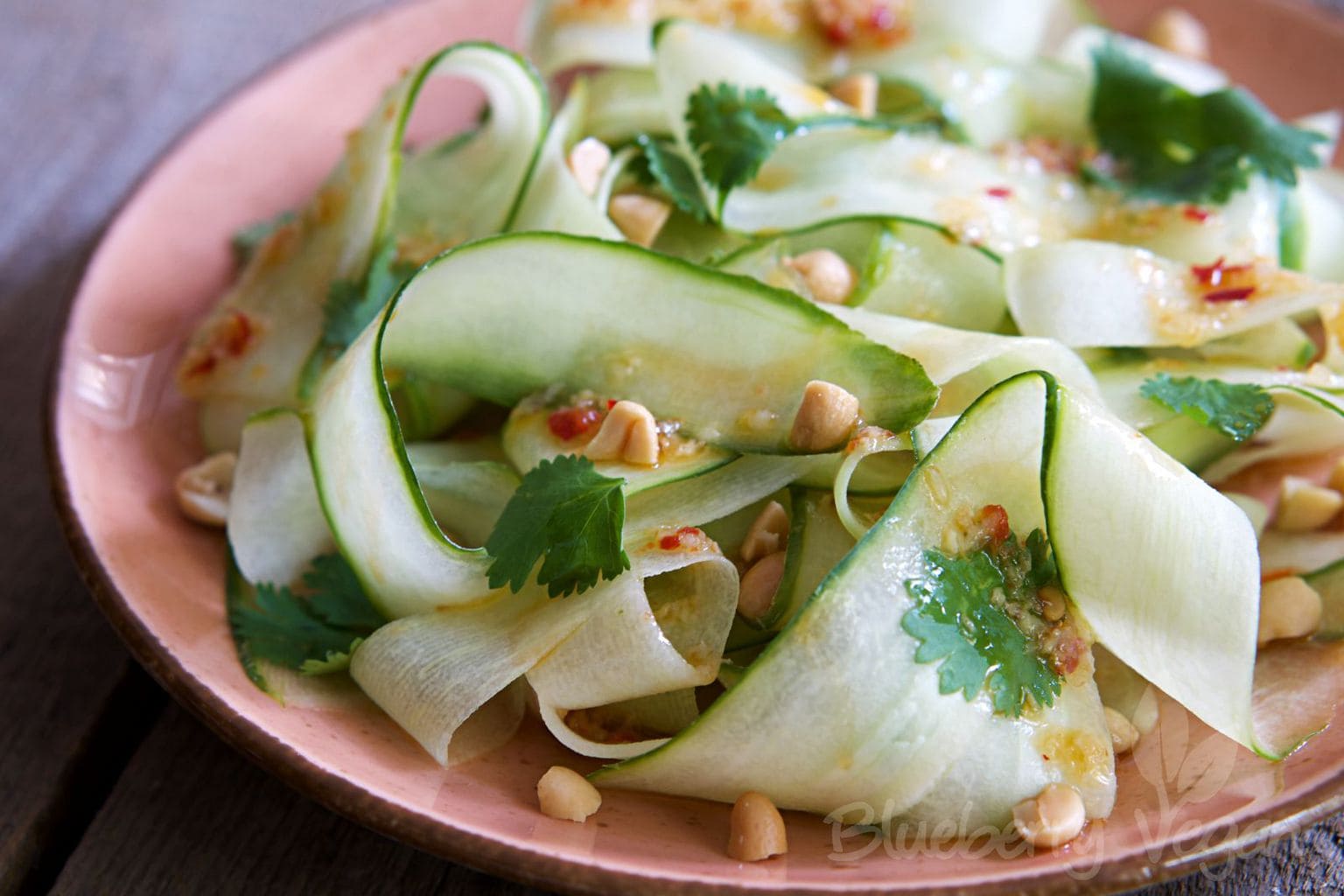 When it is that hot I love cold and quickly made dishes. So I often have things like summer rolls, salad with watermelon and caprese with vegan mozzarella.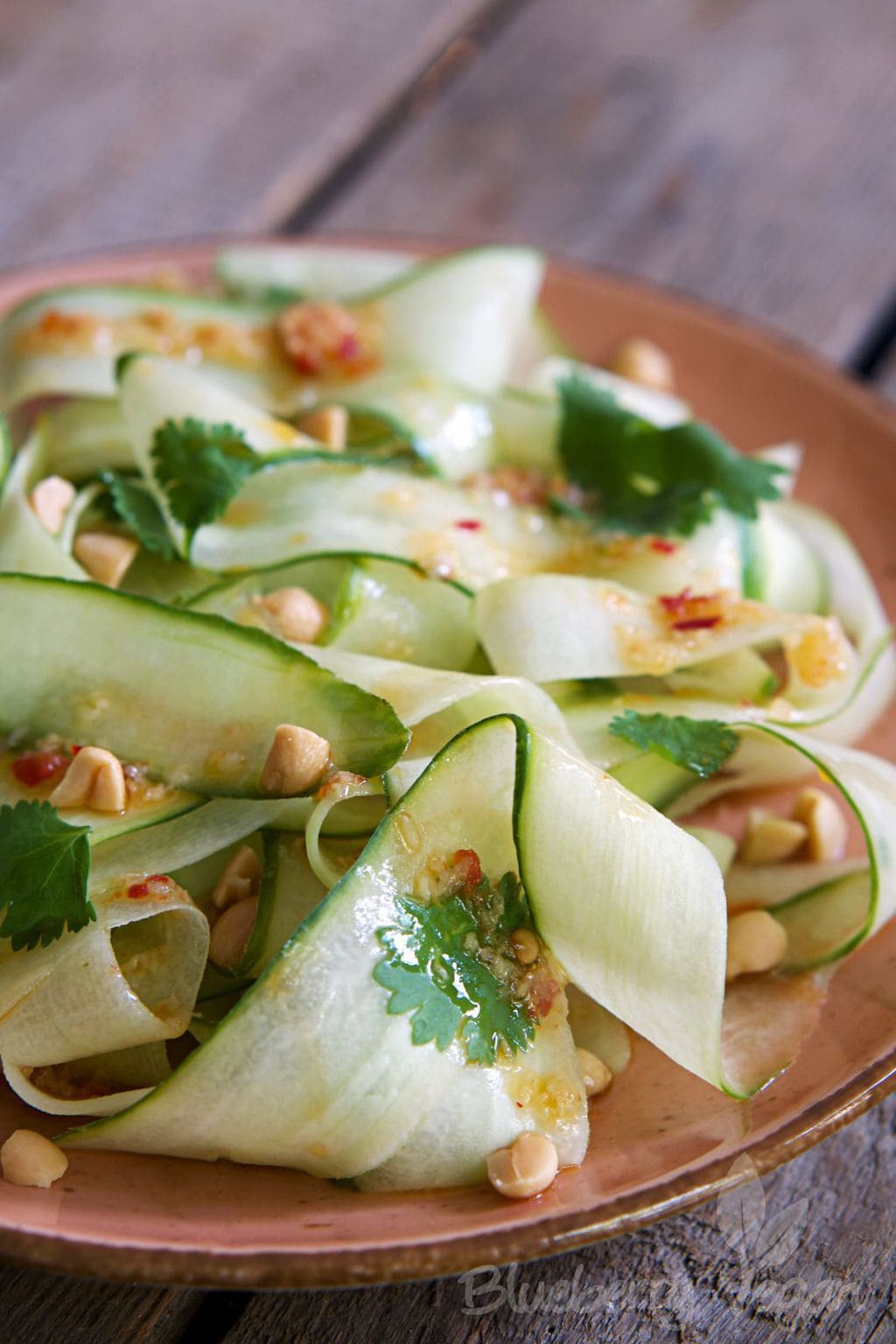 Today I have a cucumber salad for you. But not a classic one, but one with a kick. Asian spices mix it up and with some bread it makes a light lunch or dinner. But also as a side dish with sushi it is fantastic.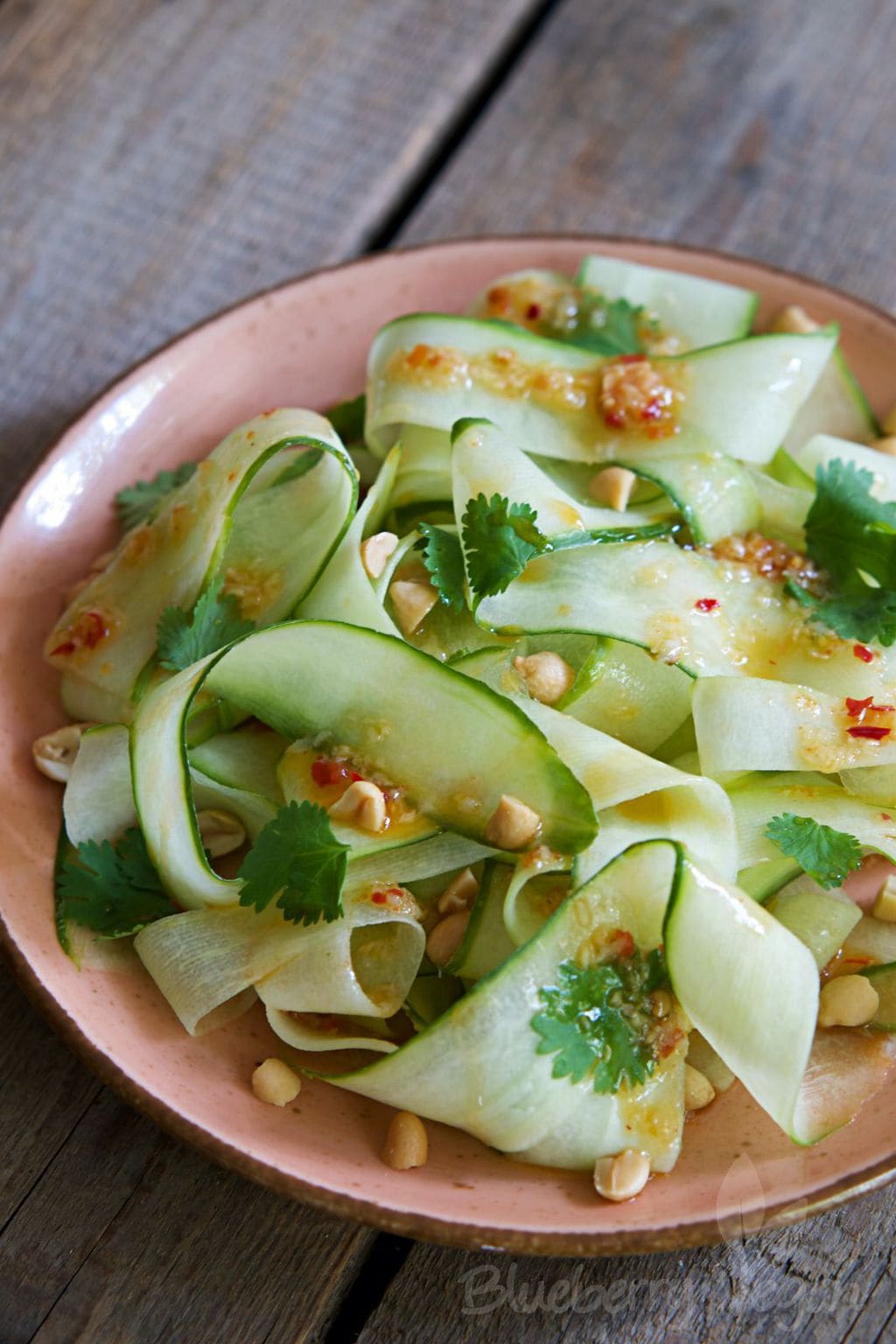 Enjoy!
Love,
Rina
Asian Cucumber Salad
Ergibt/Yield:
1 - 2 Servings
Zutaten/Ingredients
1 cucumber
1 tbsp toasted sesame oil
1 tbsp rice vinegar
1/2 tsp maple syrup
1/4 tsp sambal oelek or other chili sauce
1/4 tsp salt
1/2 tsp ginger
1 small clove garlic
1 tbsp peanuts
1 tbsp cilantro - alternatively parsley
Zubereitung/Instructions
Peel the cucumber from all sides with a peeler. Arrange the cucumber strips on one or two plates.
Roughly chop the peanuts and sprinkle over the cucumber.


For the dressing grate ginger and garlic and mix with the rest of the ingredients. Drizzle over the salad and garnish with cilantro or parsley.