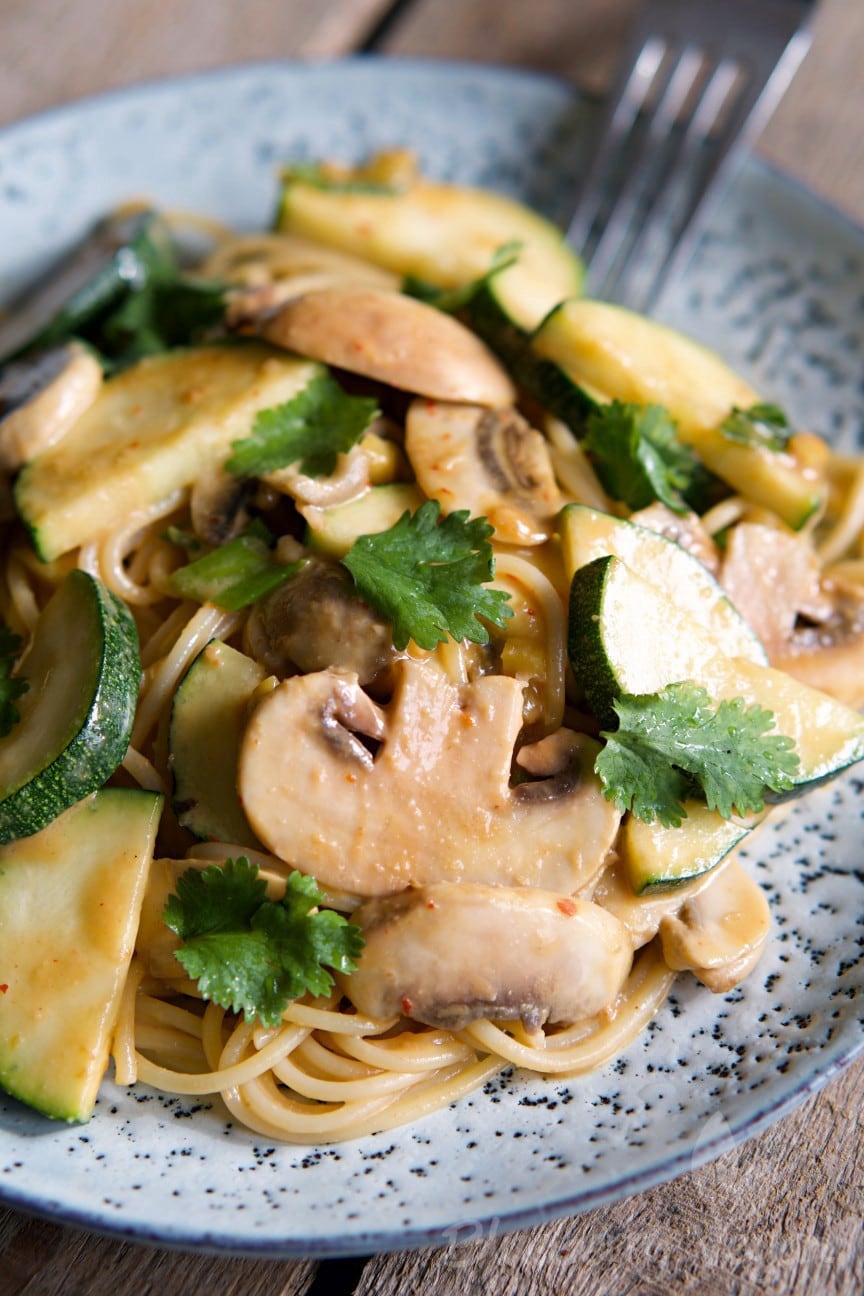 [Advertising: Affiliate Links]
Don't these noodles look delicious? And let me tell you: they are. If you like peanut sauce or asian dishes in general, you will love these noodles!
Garlic, ginger, chili, peanuts… The flavors in this dish are in a perfect balance and tickle your taste buds. The final touch is the cilantro on top. But don't worry, if you don't like cilantro. Even without it these noodles are fabulous.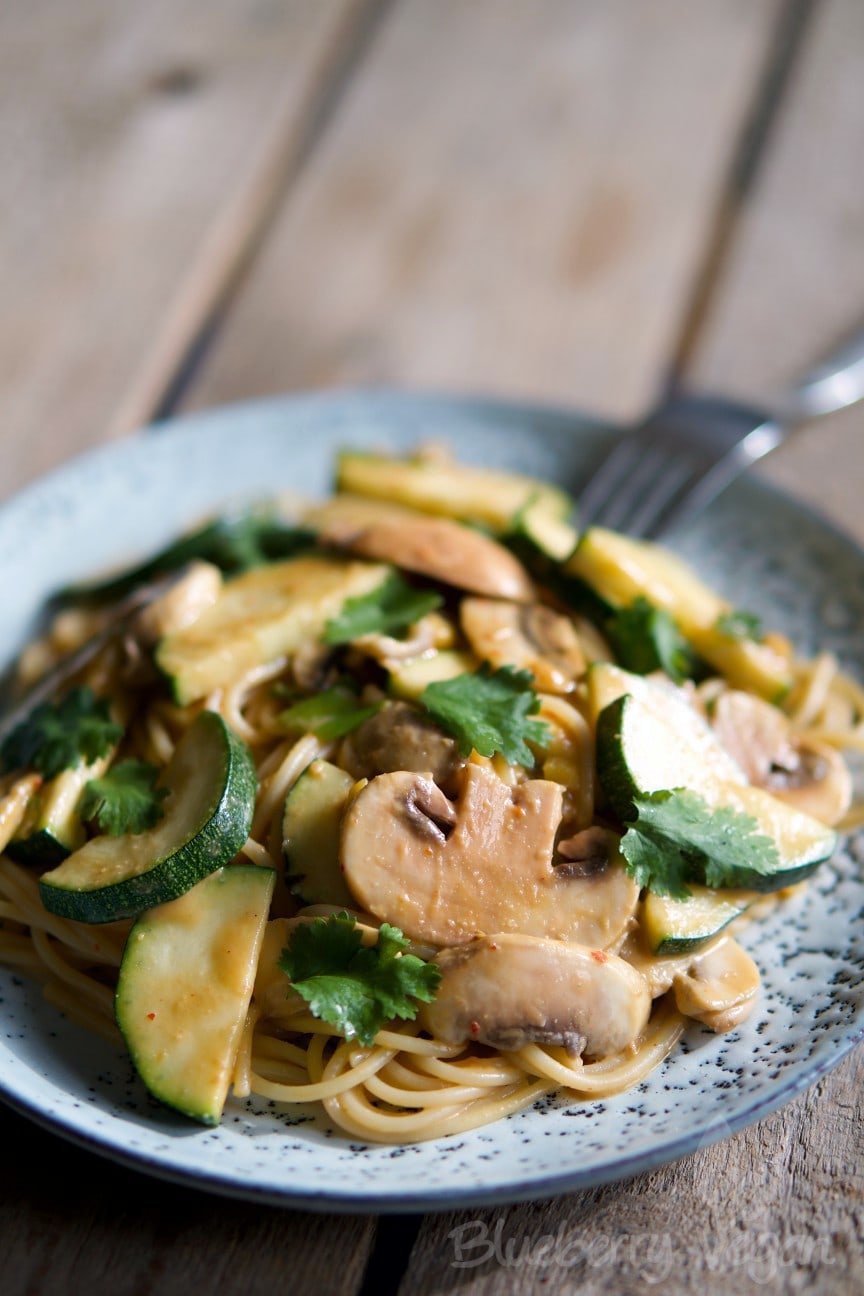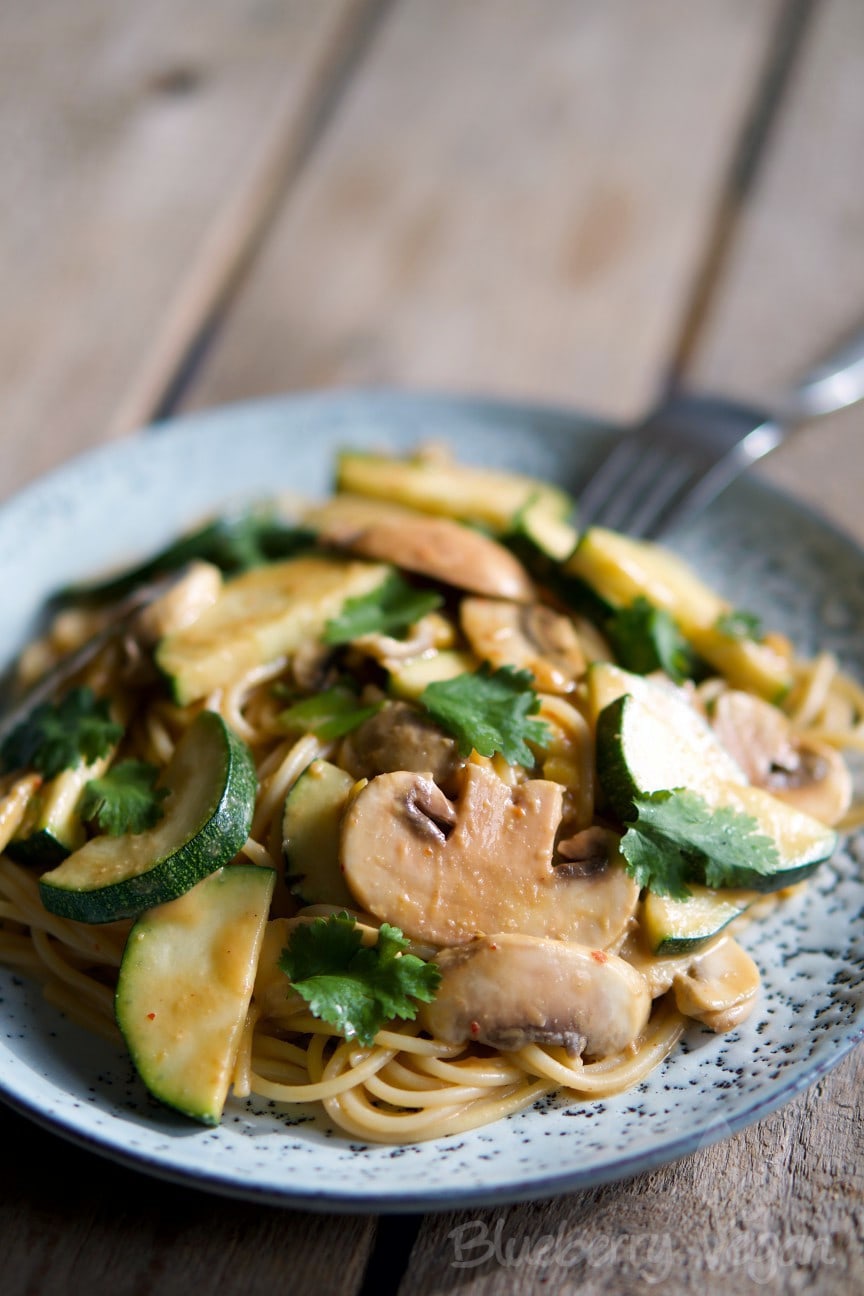 You don't have to be in the kitchen for hours to have this delight. The noodles come together very quick. Especially if you use slim noodles. Those cook only a few minutes that you can use to cut the veggies. Then you just will have to make the sauce and combine it with the noodles.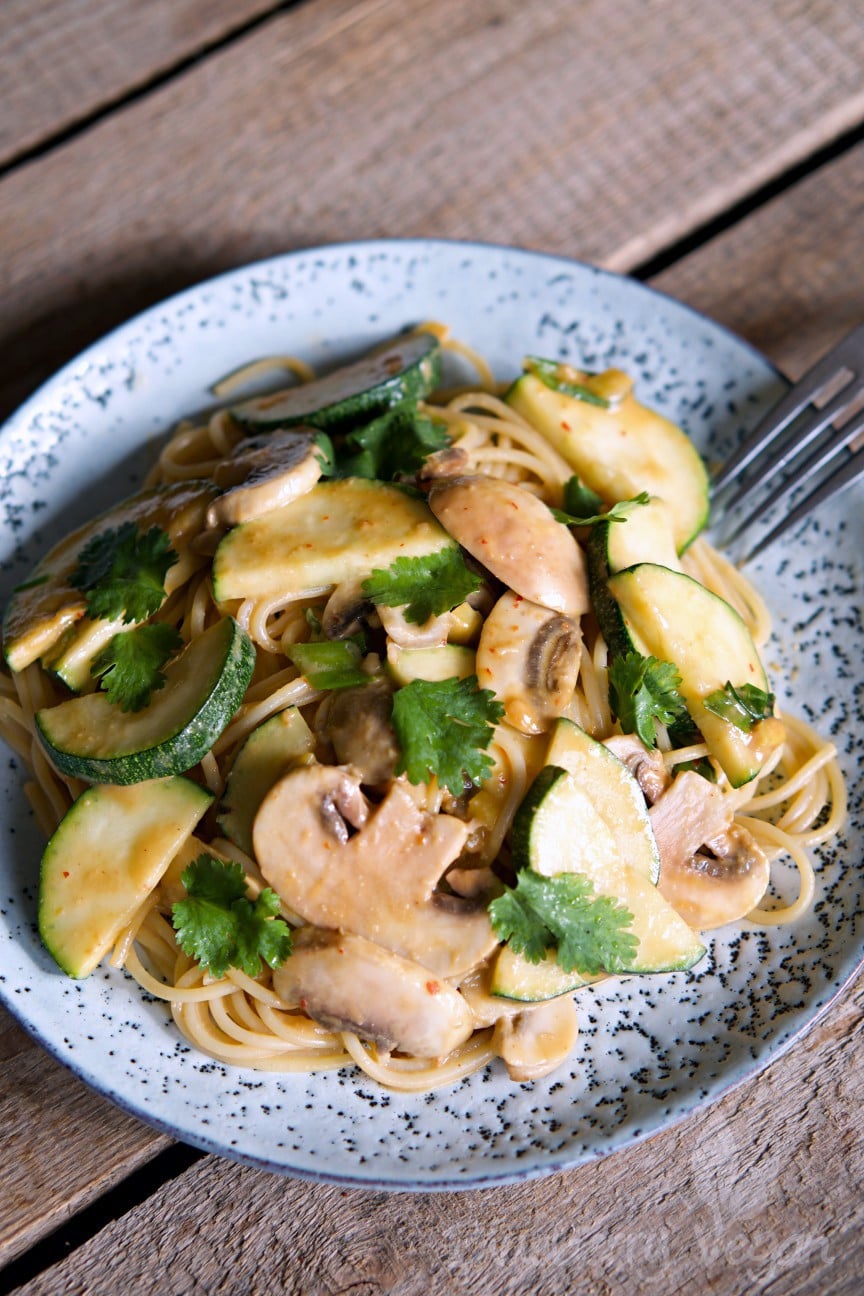 I hope you like them, enjoy!
Love,
Rina
Asian Peanut Noodles with Zucchini and Mushrooms
Zutaten/Ingredients
For the sauce:
4 tbsp peanut butter
4 tbsp soy sauce
4 tbsp water
1 tbsp sambal ulek - or other chili sauce
1 tbsp maple syrup
1 tsp sesame oil
1 dash lemon juice


Also:
250 g (8.8 oz) noodles - thin spaghetti or asian noodles
1 thumb-sized piece ginger
4 stalks green onions
1 clove garlic
1 medium-sized zucchini
2 hands full mushrooms
1 tbsp oil
some cilantro - optional
Zubereitung/Instructions
Cook the noodles accordingly to the instructions on the package, drain and rinse cold. Combine the ingredients for the sauce, set aside.


Peel the ginger and finely chop, cut the green onions in slices at an angle. Press the garlic. Halve the zucchini lengthwise and cut into thin slices, cut the mushrooms into big slices.


Heat the oil in a big pan and sautée the onions until translucent. Then add the garlic and the ginger and fry until fragrant. Add zucchini and mushrooms and fry for 3 - 4 minutes. Then stir in the sauce.


Mix the noodles with the sauce and arrange on plates. Garnish with cilantro and serve with soy sauce.
Tipps/Notes
If you don't like your food that hot, use less chili sauce. I mixed the sauce in my
Personal Blender
in no time.