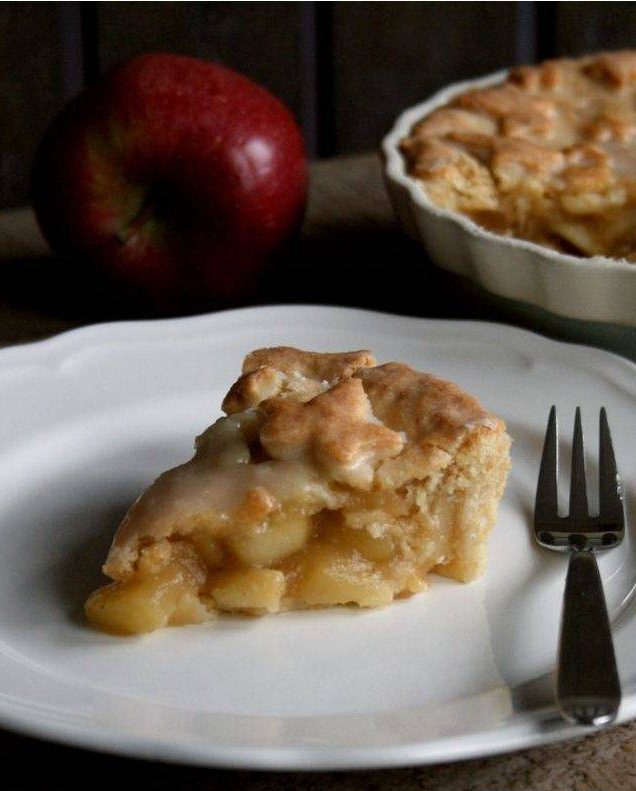 [Advertising: Affiliate Links]
Apple Pie is probably one of the few dishes where everybody agrees: Apple Pie is great! Sweet, juicy apples between a golden crust with glaze – divine.
Very simple without rum or raisins is this a classic recipe, which my family loves. They always ask me to make it, when we meet for cake and coffee.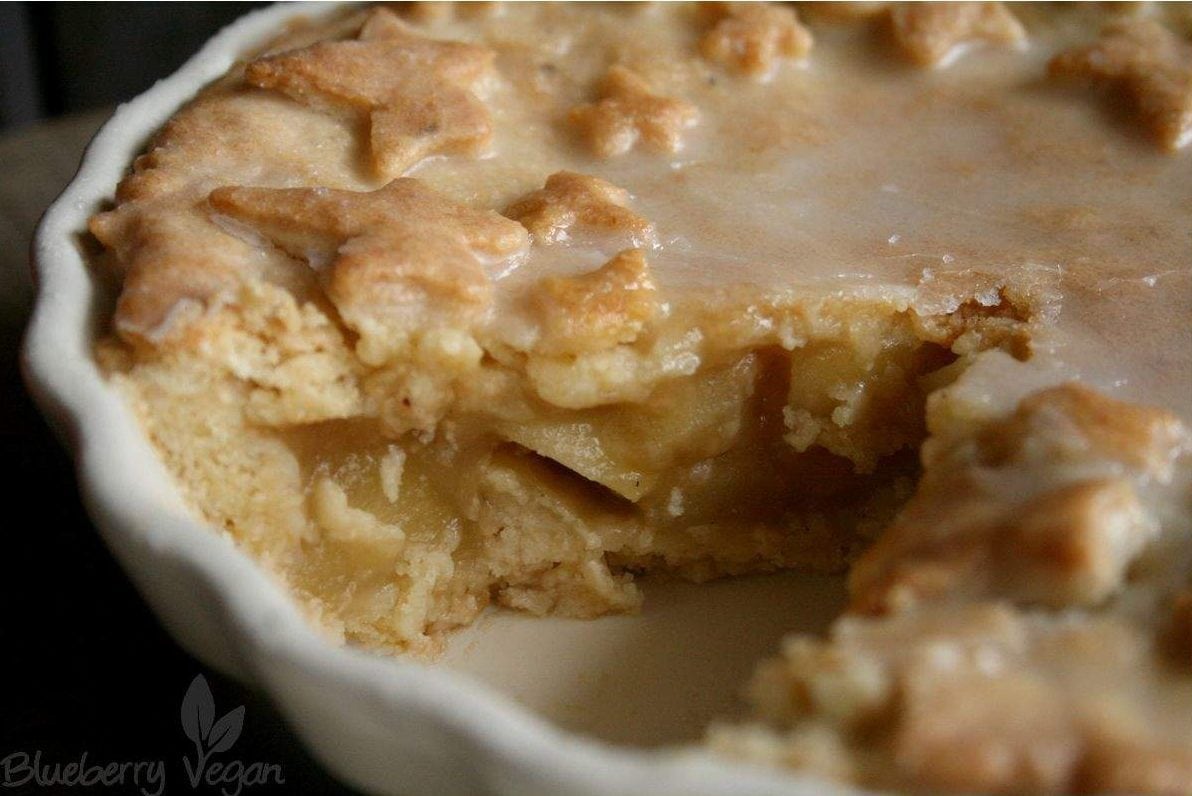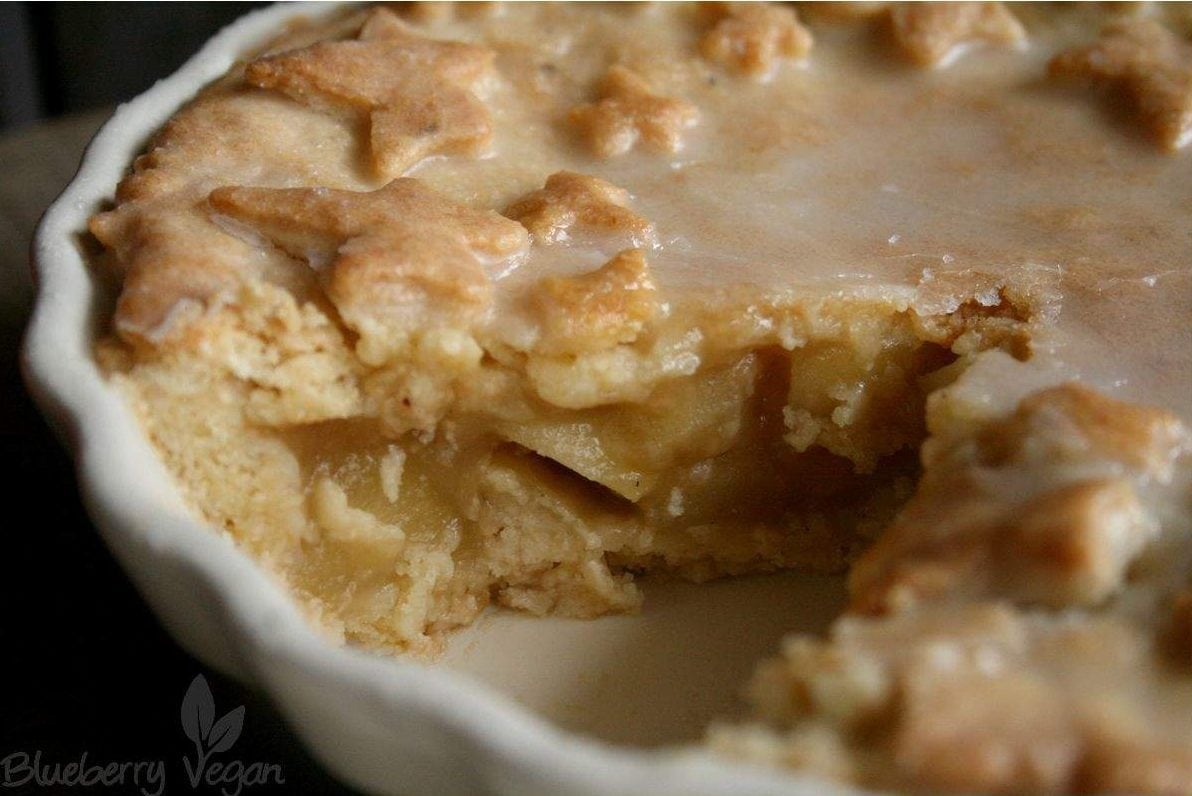 I make this pie in my ceramic pie dish. But you can also use a springform pan. First make the filling so that it can cool down a bit, before you spread it on the crust.
Then make the dough and press it in the dish.
Cover with rolled out dough and decorate with the leftovers. Like I did this time with the leaves.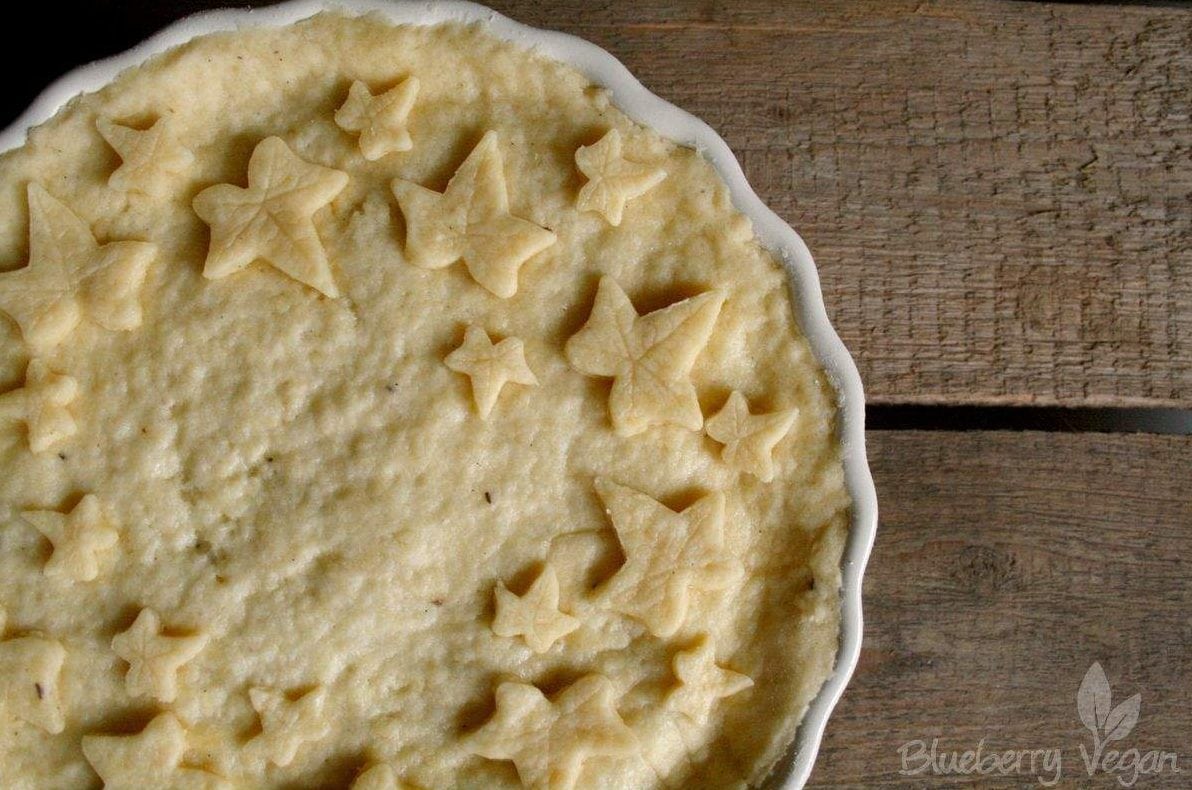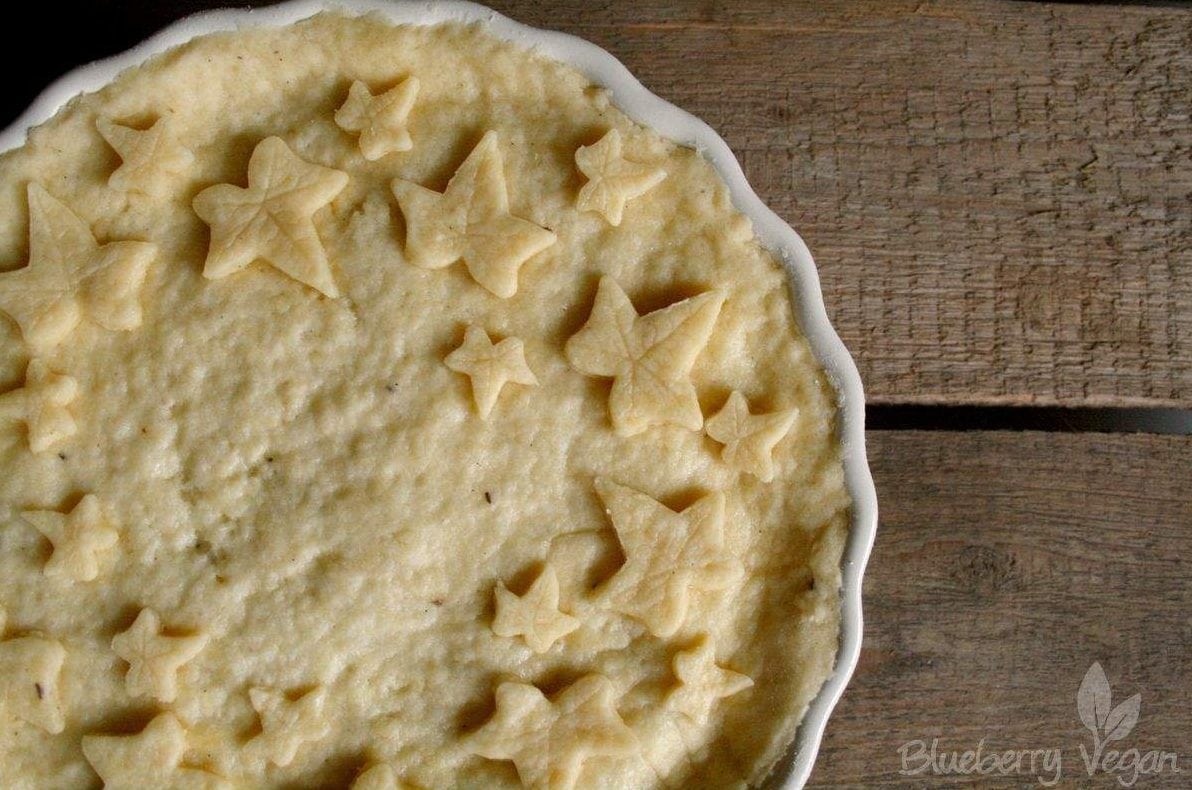 On Valentines Day I made the pie with hearts and red glaze.
Enjoy!
Love,
Rina
Looking for more cakes with fruit? There you go: fruit crumble cake, chocolate tartlets, plum cake with quark and oil dough and strawberry cake.

Apple Pie
Ergibt/Yield:
1 Pie - 12 Pieces
Zutaten/Ingredients
For the filling:
600 g (21.2 oz) apples
1 tbsp lemon juice
500 g (17.6 oz) apple sauce


For the dough:
325 g (11.5 oz) white flour - spelt or wheat
1 tbsp soy flour
75 g (2.6 oz) cane sugar
1 tbsp baking powder
1 pinch vanilla
120 ml (1/2 cup) non-dairy milk
100 g vegan butter, in small pieces


For the glaze:
80 g (2.8 oz) powdered sugar
1 tbsp non-dairy milk
Zubereitung/Instructions
Peel the apples, de-seed and cut in small pieces. Drizzle over the lemon juice. In a pot bring the apples and apple sauce to boil. Let simmer for 10 minutes, then let cool a bit. Grease a pie dish or springform pan (26 cm - 10 inches ø).


Knead all ingredients for the dough until a soft dough forms. Halve it and roll out the dough on the dusted counter, about 5 mm (0.2 inches) thick. Place one dough piece in the pie dish and form a crust. Don't forget the sides. Prick the bottom with a fork a couple of times. Spread the apples on the dough.


Add the other rolled out dough on top of the apples. Press the edges together and use a toothpick to add some holes where hot air can escape.


Place the cake in the cold oven and turn it on to 200° C (390° F). Bake for 30 - 35 minutes until golden. Remove from the oven and let cool in the dish on a cooling rack.


Combine the ingredients for the glaze and spread on the lukewarm pie.
Tipps/Notes
The pie tastes great, when it's warm. Heat it in the oven for 10 - 15 minutes at 100° C (120° F).