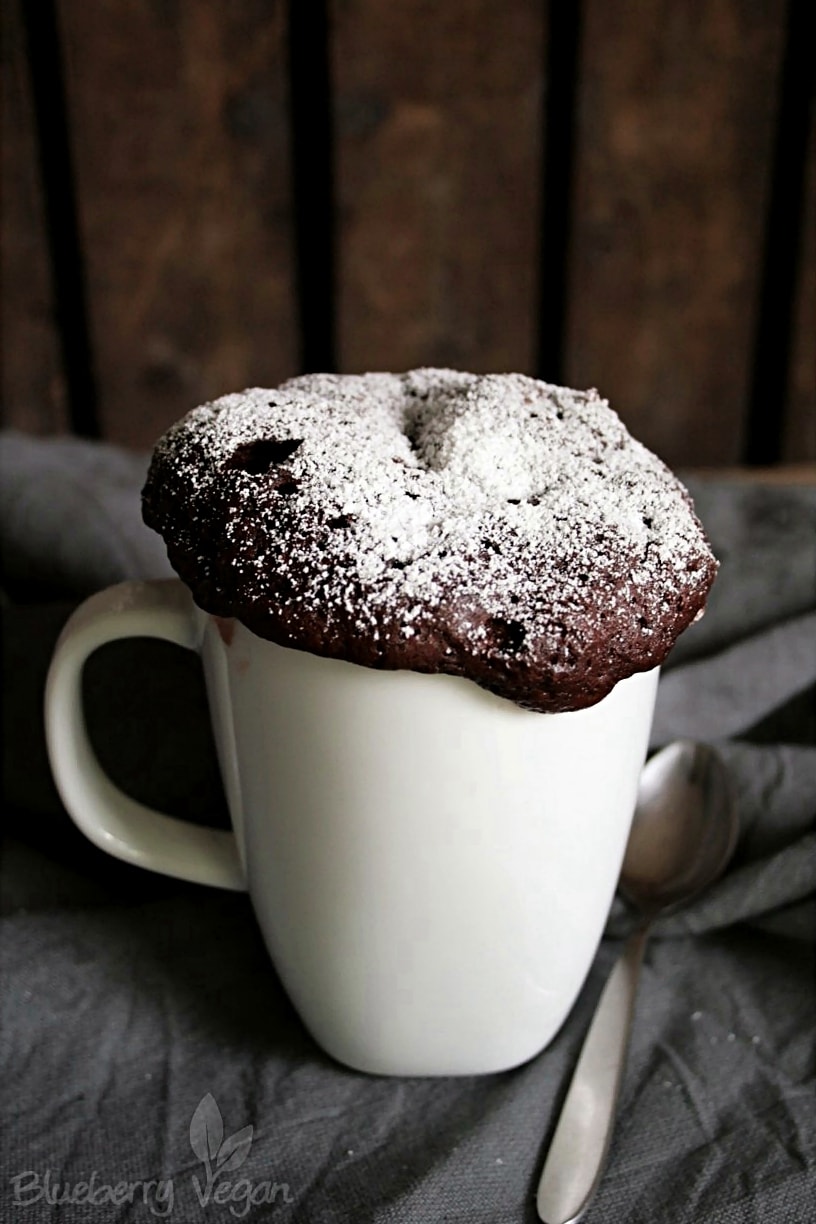 When I suddenly get a craving for something sweet I either bake some cookies or this fluffy mug cake.This quick, little treat is wrapped up with just a few ingredients and "baked" in the microwave oven. Depending on the power of your microwave it will take about 1 – 2 minutes until your cake is ready.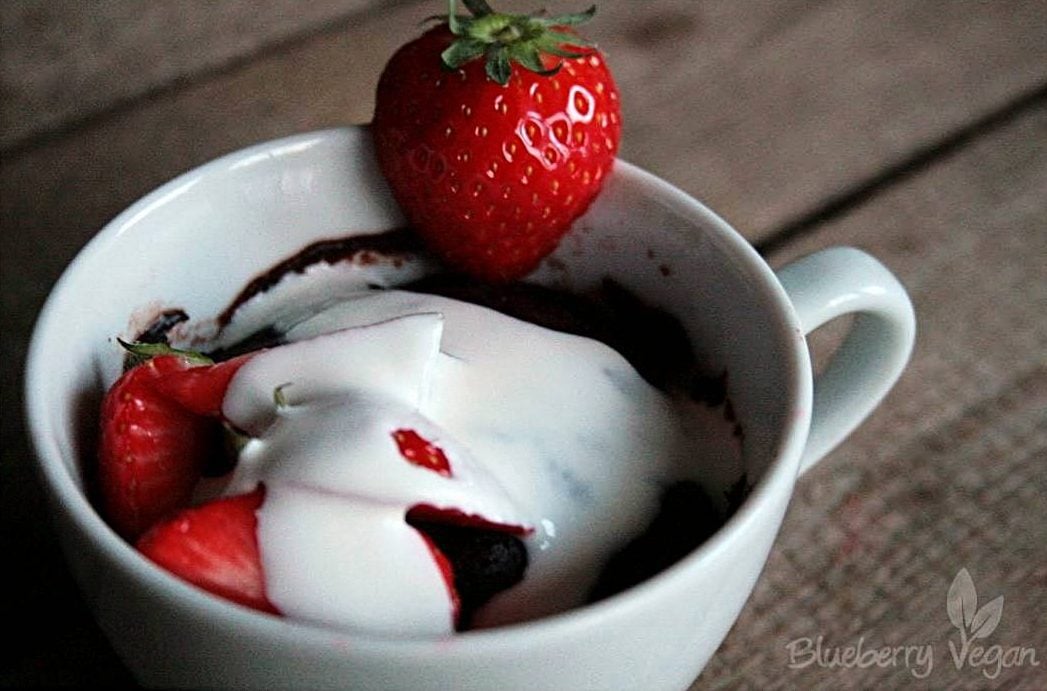 Since I love anything with chocolate, this is a recipe for a chocolate mug cake. You may also use this recipe to prepare a vanilla or lemon mug cake by omitting the cocoa powder and adding some vanilla or lemon zest to your dough.
I decorated the cake with some fresh strawberries and vegan cream.I have tried several times to make this treat lighter in calories by omitting the sugar and replacing the oil with apple sauce. But no matter what combo I tried, it turned out to be kind of rubbery. Perfect for playing squash, but not edible. So: If you indulge, you do it right.
Enjoy your little treat!
Love,
Rina
5 - Minute Mug Cake
Zutaten/Ingredients
3 tbsp white flour - spelt or wheat
1 tbsp sugar
1 tbsp cocoa powder
1 tsp corn starch
1/4 tsp baking powder
1 tbsp neutral tasting oil
3 tbsp almond or soy milk
1 pinch vanilla
1 pinch salt
Zubereitung/Instructions
In a mug combine the dry ingredients. Then stir in the wet ingredients until there are just a few little lumps left.


Place the mug into your microwave and put it on full power. Depending on the power of your machine it will take 1 - 2 minutes until your cake is ready, so that it has risen significantly.


Garnish to taste and spoon immediately.
Tipps/Notes
If you prefer a vanilla or lemon cake omit the cocoa powder, add 1 teaspoon flour and some ground vanilla or lemon zest.
If you are really "hungry" double the ingredients and bake them in a big mug. If you like it even more chocolaty and juicy try my
mug cake brownie
!