Pumpkin Risotto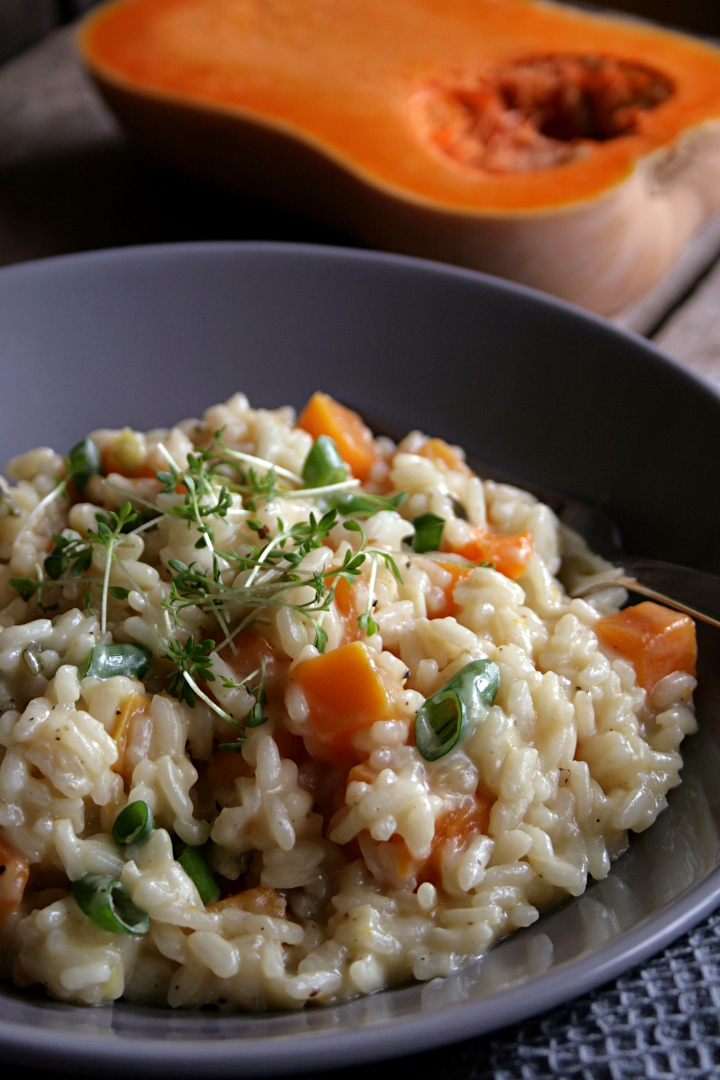 450 g (16 oz) pumpkin - butternut or hokkaido
1 onion
1 clove garlic
1 tbsp olive oil
1 tbsp vegan butter
350 g (12.5 oz) risotto rice
150 ml (2/3 cup) white wine
1 Liter (4 cups) vegetable broth
1/2 bunch green onions
1 heaped tbsp almond butter
1 heaped tbsp nutritional yeast flakes
1 dash lemon juice
salt
pepper
Cress for decoration
Peel the pumpkin and dice it. Finely chop the onion and garlic.
Heat the oil and butter in pot and sautée the onion and garlic until translucent. Then add the pumpkin and rice and sautée as well. Add the wine and the vegetable broth one cup at a time and let the rice simmer and well for about 20 minutes. Stir occasionally.
Slice the green onions and stir in the risotto after 10 minutes of cooking. When the rice is ready, season your risotto with almond butter, lemon juice, yeast flakes, salt and pepper. Arrange on four plates and decorate with some cress.