Carrot Lox Pancakes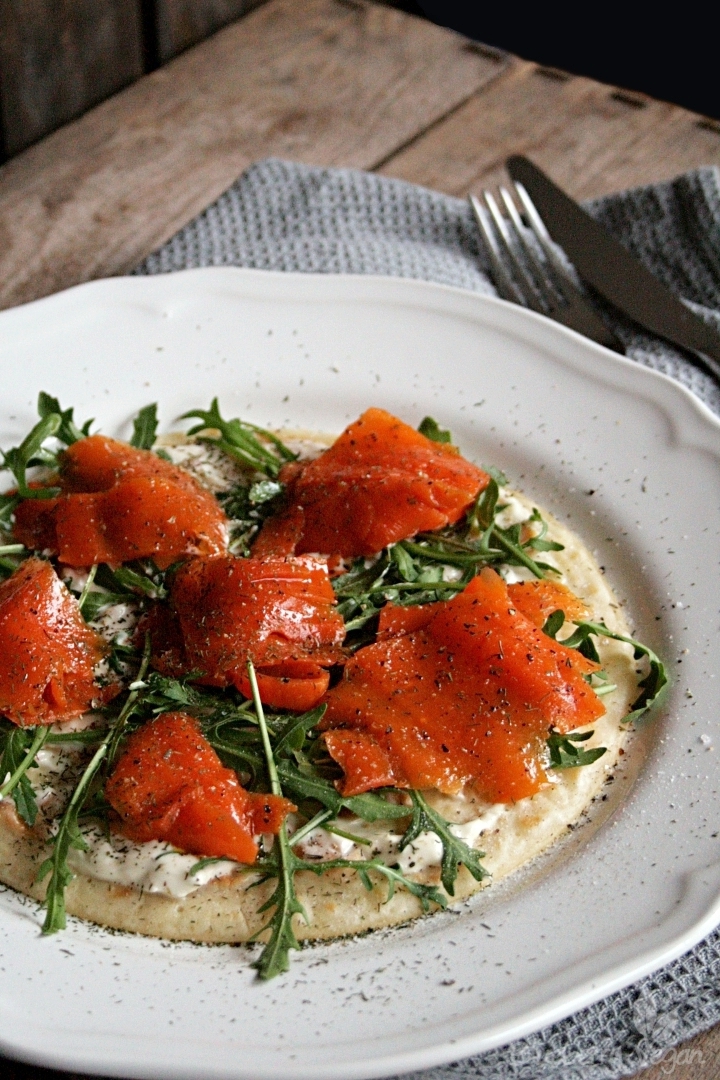 125 g (3/4 cup) white flour - spelt or wheat
100 ml (1/3 cup plus 1 tbsp) soy milk
100 ml (1/3 cup plus 1 tbsp) fizzy water
1 tbsp oil
1 pinch salt
4 tbsp vegan cream cheese
2 hands full rocket
1/2 batch carrot lox
salt
pepper
1 tsp dried dill
Combine all ingredients for the pancake batter, except for the fizzy water, in a bowl and let rest for 10 minutes. Then stir in the water.
Heat a non-stick pan to medium heat and wipe the pan with an oily paper towel if needed. Pour a ladle full of batter in the pan and move it around to spread the batter evenly. When the surface is almost dry, turn the pancake and brown the other side. Proceed until all the batter is used.
Spread the cream cheese on the pancakes and arrange the rocket on them. Then add the carrot lox and season with salt, pepper and dill.
Either eat it right away with a knife and fork or roll it and cut it in pieces or grab the roll and eat it with your hands.