Orzo with Spinach and TVP Shreds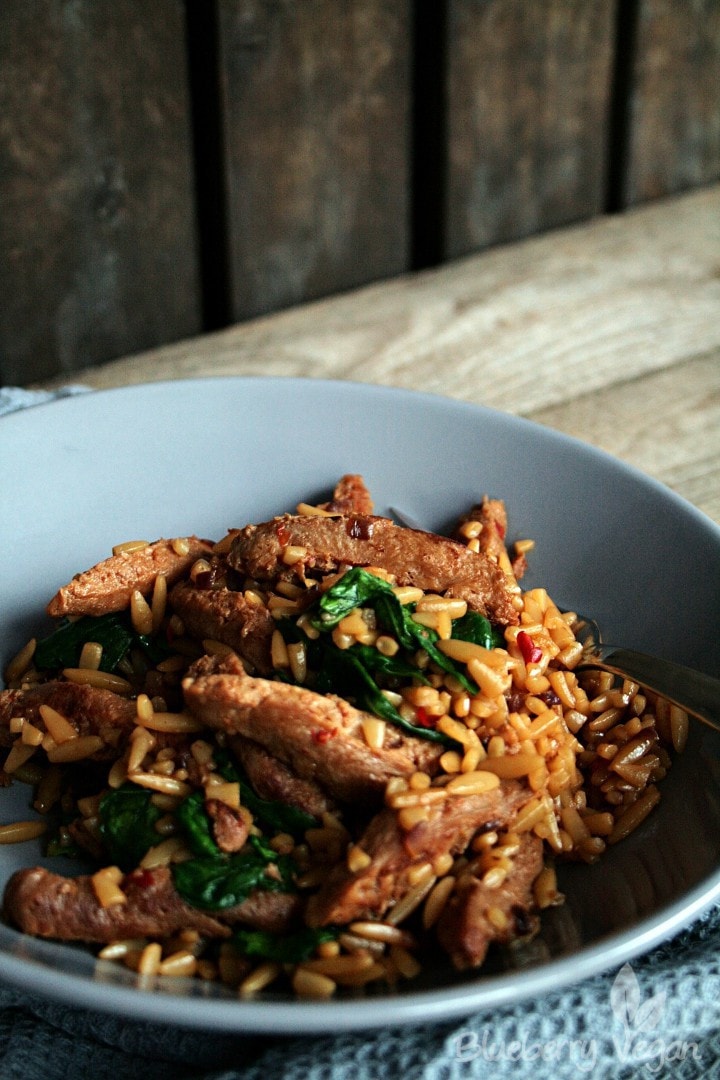 120 g (4.5 oz) orzo - or other small noodles
2 hands full TVP shreds or chunks
300 g (10.5 oz) spinach
1 small onion
1 tbsp oil
4 tbsp soy sauce
2 tbsp lemon juice
1 tsp sambal ulek
Cook the noodles in salty water until firm to the bite, drain and rinse with cold water.
Pour the soya in a pot and add three times as much water, a tablespoon instant broth and a generous dash of soy sauce, cook for 10 minutes, then drain and press to get rid of excess water.
Clean the spinach and wash it. Finely chop the onion.
Heat the oil in a pan and sautée the onion. Then add the soya and fry for a couple of minutes until it starts to brown. Then add the rest of the ingredients, stir and let the spinach collapse.as
Arrange on two plates and serve immediately.
Recipe by
Blueberry Vegan
at https://www.blueberryvegan.com/de/wuerzige-kritharaki-mit-spinat-und-sojaschnetzeln/