Asian Peanut Noodles with Zucchini and Mushrooms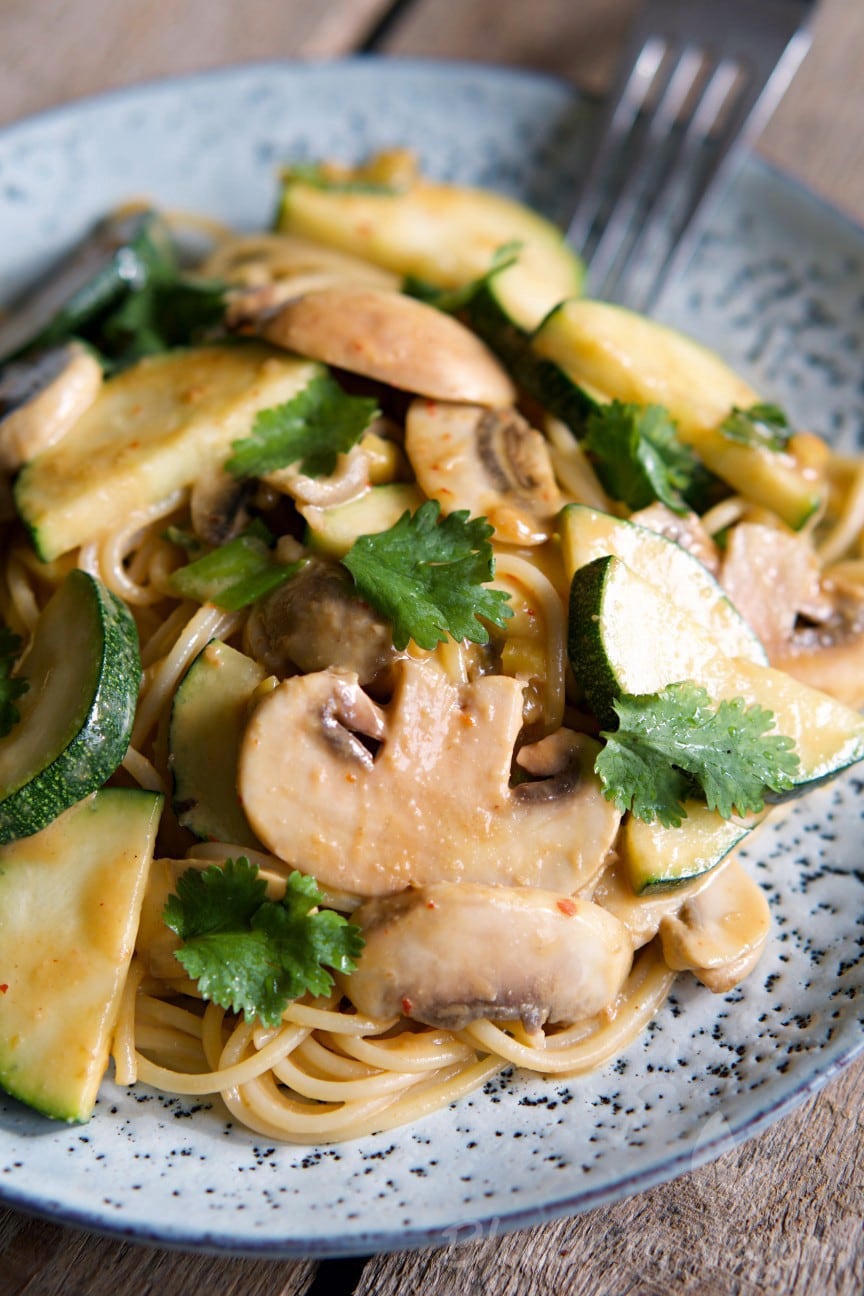 4 tbsp peanut butter
4 tbsp soy sauce
4 tbsp water
1 tbsp sambal ulek - or other chili sauce
1 tbsp maple syrup
1 tsp sesame oil
1 dash lemon juice
250 g (8.8 oz) noodles - thin spaghetti or asian noodles
1 thumb-sized piece ginger
4 stalks green onions
1 clove garlic
1 medium-sized zucchini
2 hands full mushrooms
1 tbsp oil
some cilantro - optional
Cook the noodles accordingly to the instructions on the package, drain and rinse cold. Combine the ingredients for the sauce, set aside.
Peel the ginger and finely chop, cut the green onions in slices at an angle. Press the garlic. Halve the zucchini lengthwise and cut into thin slices, cut the mushrooms into big slices.
Heat the oil in a big pan and sautée the onions until translucent. Then add the garlic and the ginger and fry until fragrant. Add zucchini and mushrooms and fry for 3 - 4 minutes. Then stir in the sauce.
Mix the noodles with the sauce and arrange on plates. Garnish with cilantro and serve with soy sauce.
If you don't like your food that hot, use less chili sauce. I mixed the sauce in my
Personal Blender
in no time.
Recipe by
Blueberry Vegan
at https://www.blueberryvegan.com/de/asiatische-erdnuss-nudeln-mit-zucchini-und-champignons/