Apple Pie Porridge with Glazed Almonds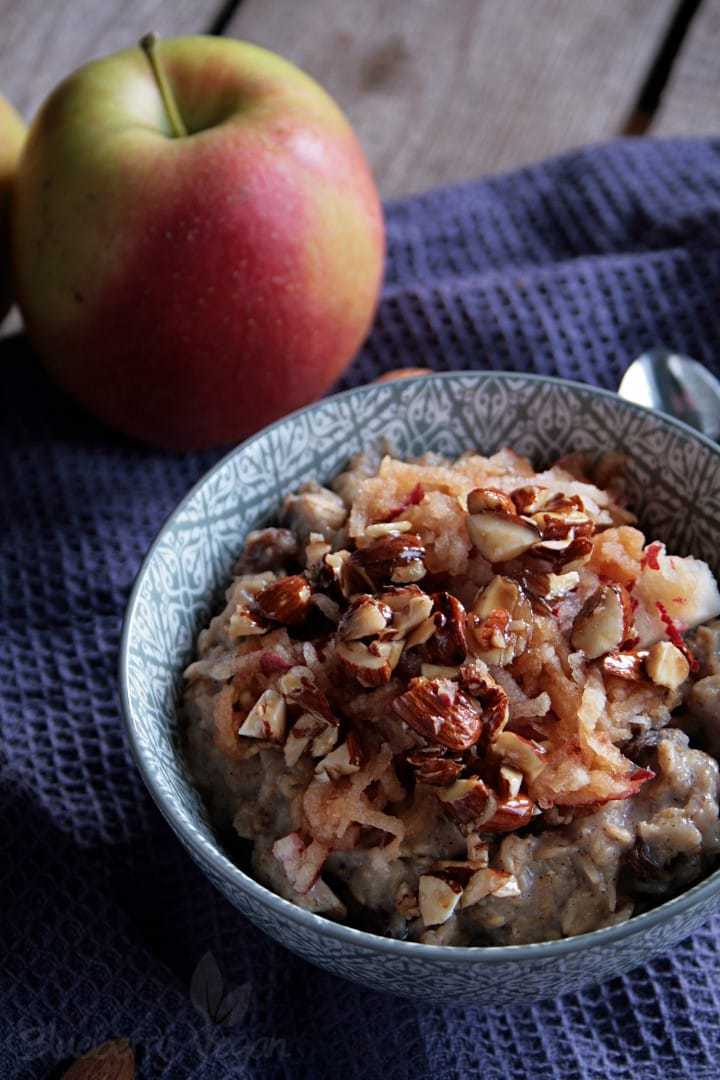 400 ml (1 2/3 cups) non-dairy milk
100 g (2/3 cup) oats - rolled or instant
2 tbsp raisins
1/4 tsp cinnamon
1 pinch of vanilla
2 tbsp almonds
1 tbsp maple syrup
Combine all the ingredients for the porridge in a pot and bring to boil. Let simmer for 5 minutes, stir occasionally. Then turn off the stove and let the porridge rest for 3 minutes.
While waiting for the porridge, chop the almonds roughly and toast in a pan for 1 - 2 minutes. Then add the maple syrup and stir them for 1 - 2 minutes to glaze them. Transfer to a sheet of parchment paper and let cool. Grate the apple.
Arrange the porridge in two small bowls, add the apple and sprinkle over the almonds. Add a pinch of cinnamon and enjoy.
Better clean up the pan right after you finished, or the sugar will turn into concrete ;-)
Recipe by
Blueberry Vegan
at https://www.blueberryvegan.com/de/waermendes-apfelkuchen-porridge-mit-glasierten-mandeln/