Sweet Potato Bites with Guacamole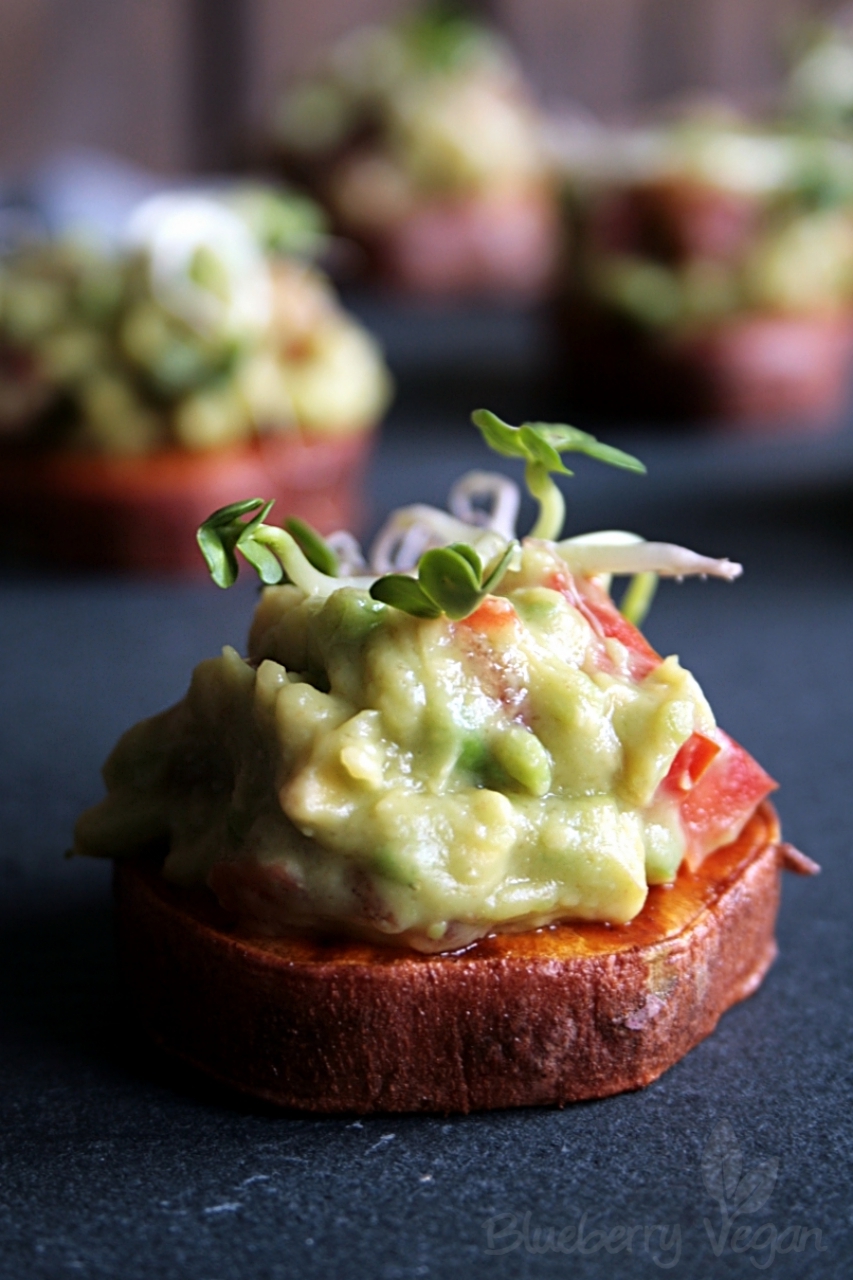 Ergibt/Yield:
2 - 4 Portions
1 medium-sized sweet potato
1 tsp olive oil
1 pinch salt
1 dash lemon juice
1 avocado
1 tomato
1 - 2 tbsp lemon juice
1 small clove garlic
1/4 tsp salt
1 hand full radish sprouts - optional
For the guacamole de-seed the tomato and finely chop, press the garlic. Pour the avocado in a small bowl and mash with a fork, combine with the rest of the ingredients and set aside.
Brush the sweet potato and wash thoroughly. If the skin is too thick, peel it. Then cut into half-inch-sized slices. Heat the oil in a pan on medium heat and fry the potato slices in it for 2 - 3 minutes, until golden.
Drizzle some lemon juice over the sweet potato and slighty salt them. Pour a teaspoon of guacamole on each slice and garnish with radish sprouts.
Recipe by
Blueberry Vegan
at https://www.blueberryvegan.com/de/suesskartoffel-taler-mit-guacamole/