Simple Lentil Soup for Outdoor Cooking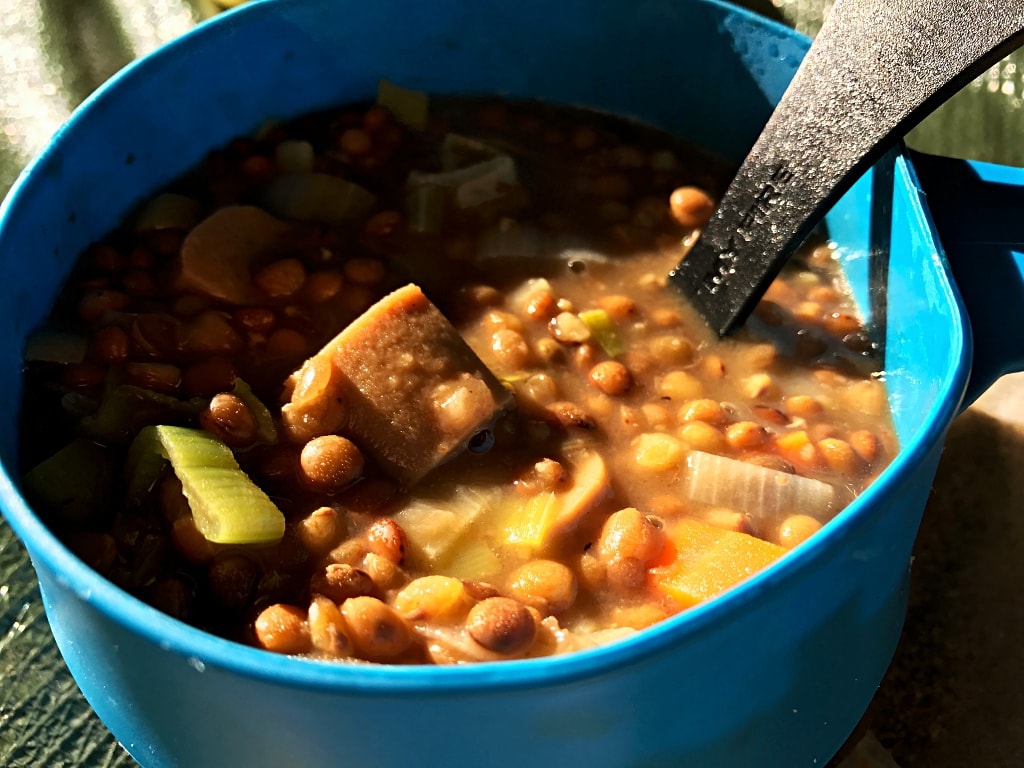 Ergibt/Yield:
4 - 6 Portions
2 big cans of lentils
1 big leek
2 big carrots
2 tbsp oil
750 ml (3 cups) vegetable broth
2 packs soy sausages
salt
pepper
vinegar or
soy sauce
Cut the leek in fine rings, the carrots in small pieces and slice the sausages.
Heat the oil in the pot and sautée the leek in it. Then add the carrots and sautée as well.
Deglaze with some broth, add the lentils and add broth until desired consistency. Cook for 10 Minutes.
Add the sausages and heat them up. Season to taste with salt, pepper, vinegar or soy sauce.
We forgot to bring potatoes. Add them with the carrots and depending on how small they are cubed, they will be done in the 10 minutes cooking time. Otherwise cook for a couple of minutes longer.
Recipe by
Blueberry Vegan
at https://www.blueberryvegan.com/de/wanderung-am-drachenfels-und-einfache-linsensuppe/